News to Know in the World of Fine Dining This March
All products are independently selected by our editors. If you buy something, we may earn an affiliate commission.
What are the top new restaurants, chef moves and other news from the world of fine dining, food and drink heading into March 2020? Our Food Editor Nicole Douillet has the top 5 headlines in fine dining this month.
news to know in the world of fine dining this March 2020
Every month our Food Editor Nicole Douillet gives us her inside take on the top news headlines to know from the world of food and fine dining.
Curious about the big events in the world of fine food, beer, wine and spirits this month? Click here.
[white_box]
Join our community
For access to insider ideas and information on the world of luxury, sign up for our Dandelion Chandelier newsletter. And see luxury in a new light.
sign up now >
[/white_box]
March headlines you need to know from the world of food and drink
1. Coronavirus impact starting to be felt in Asian restaurants
The biggest news right now globally is coronavirus (which is not related to drinking Corona beer, despite its parent company AB InBev's stock tumbling 25% since the outbreak began). That's true even in restaurant news. Although there is no higher correlation of cases in any one population or demographic outside of China, there's been a significant drop off in patrons at Asian restaurants.
Many major city Chinatown neighborhoods have reportedly seen a 50% drop in traffic. Normally bustling restaurants are mostly empty. Some ignorant people have made racist comments that they would only eat Asian food if no Asian person prepared it.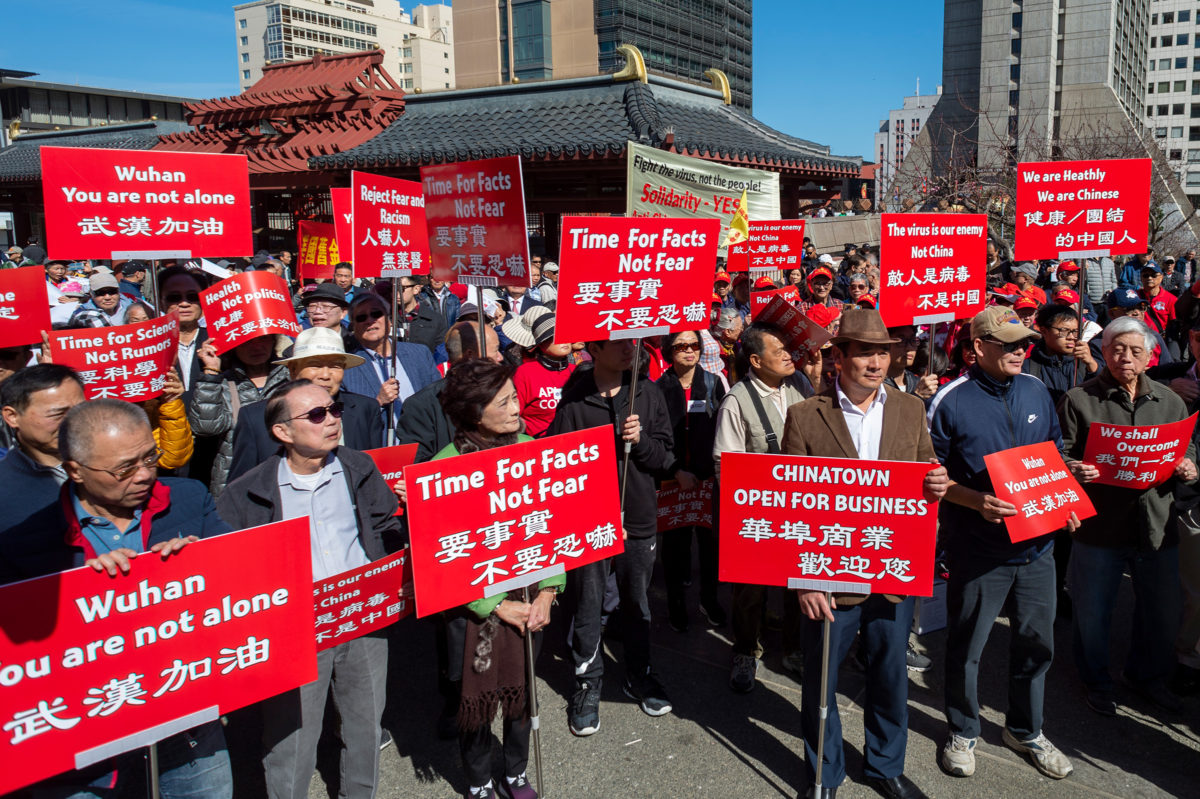 But the proprietors of these popular restaurants are finding new ways to get their food to the usually loyal patrons. Some of the city's best hot pot restaurants which typically don't deliver and rely on big groups dining in the restaurant have begun delivery services. Some will also deliver the actual hotpot, portable burner, and the fuel.
Other restaurateurs have gone the frozen food route. Several notable dumpling and dim sum spots are offering frozen meals, so customers can cook them at home. Online delivery services have seen an increase in delivery of Asian and Chinese food. While this is an innovative way to make the best of the situation, many of these cherished places are still having to lay off staff and face the very real possibility of closure. We all have to make considered decisions about how to live in this environment of worry. Let's try to get all the facts we can, and not feed rumor and emotion that may have no basis in fact at all.
[white_box]
Related Post
the best destination restaurants in the world right now
read more >
[/white_box]
2. Food Awards season is almost here
Awards season is fast approaching for the world of fine dining. The James Beard Foundation recently put out their long list of semifinalists. That list will be culled down to finalists to be announced on March 25.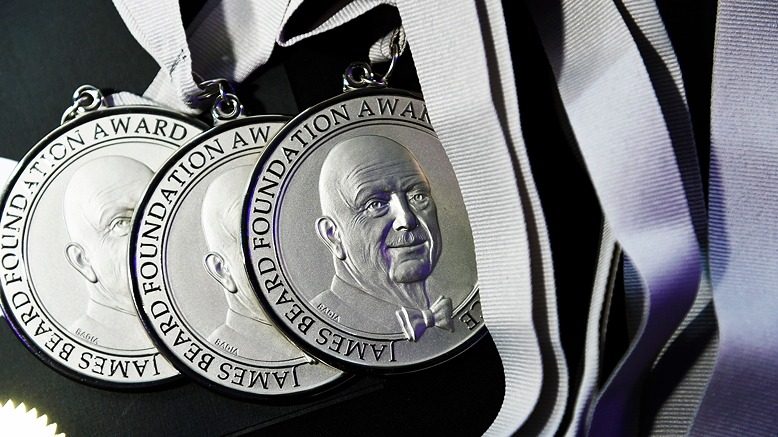 The winners will be announced at the May 4 gala, which has become known as the Oscars of the food world, in Chicago. The awards have been criticized in the past for leaning towards awarding men and fine dining establishments. At first glance, the long list makes it seem like the Foundation is trying to change that.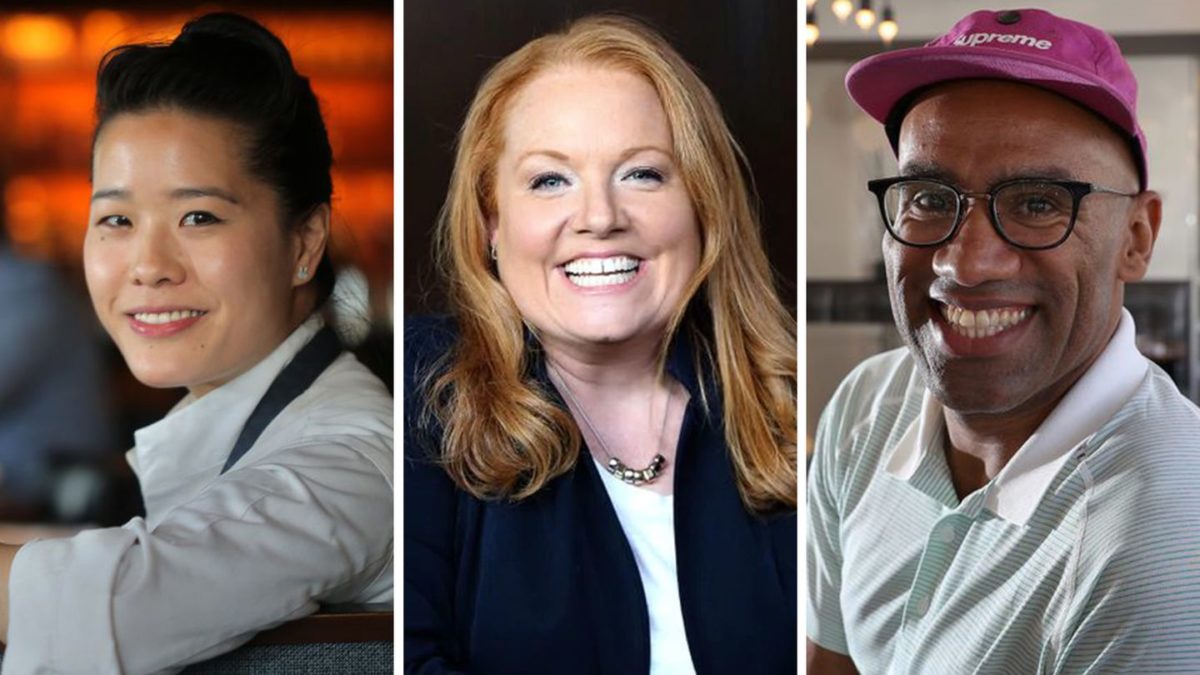 The semifinalists include more casual spots, and for the first time, the New York awards encompass the entire state. There is also more diversity of cuisine level of service. We will find out on May 4 if the winners represent this diversity.
[white_box]
Related Post
the best vegetarian restaurants for a business meal
read more >
[/white_box]
3. Some restaurants (like some movies) are absolutely critic-proof
You know, every now and then, a restaurant opens that just seems doomed to fail. (Like Guy Fieri's Times Square dud – that I've mentioned here before because of the scathing, but fabulous review written by Pete Wells). A new spot lives under a thick fog of criticism, and then quickly closes.
But, then every now and then a place appears to food critics and foodies like the ninth circle of Hell. But somehow, it plods on. Take Nusret Gökçe – aka The Salt Bae – and his multitude of restaurants. How? Who? I don't want my food salted by having it sifted through the owner's course arm hair. Some people do? Huh.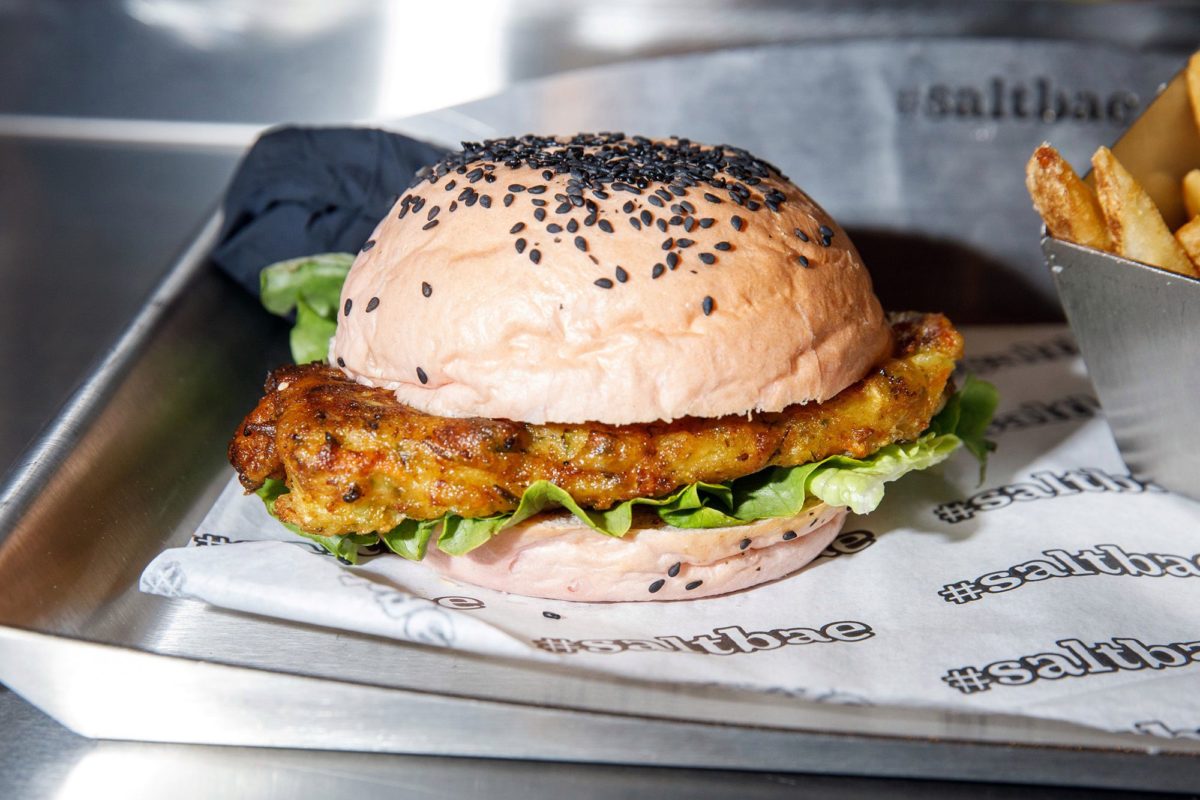 Time will tell how long that concept will actually last. His new burger place at Park Avenue South and 18th Street that has already been critically panned. I admit I was wrong in thinking that the steak house would shutter in the first six months (I think it's going on two years since his Insta-stardom put the place on the map).
This week comes news from another Teflon Eatery. I was REALLY wrong when the critically panned Ninja opened in Tribeca in 2005. After a $3.5 million build out, the restaurant opened with fake torches, odd dining booths, and faux stone walls. In his critique for the New York Times, Frank Bruni wrote that "Ninja acts like a Disney ride – Space Mountain under a hailstorm of run-of-the-mill or unappealing sushi – but charges like Le Bernardin."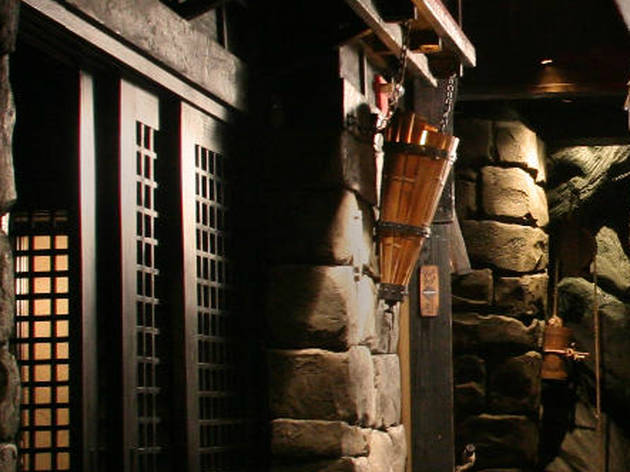 I read all of that, and thought: they'll be gone in less than a year. But, alas, I was dead wrong. Ninja has had a 15 year (!!) run in one of NYC's most posh neighborhoods. And is only now closing. Touchè. As a great man once said about Hollywood and the movie business: Nobody knows anything.
[white_box]
Related Post
the best restaurants in luxury retail in the world
read more >
[/white_box]
4. A chef power couple is relocating to LA
Now, some exciting news for the LA dining scene! "Chef power couple" Daniela Soto-Innes and Blaine Wetzel have plans to relocate to LA after getting engaged last March.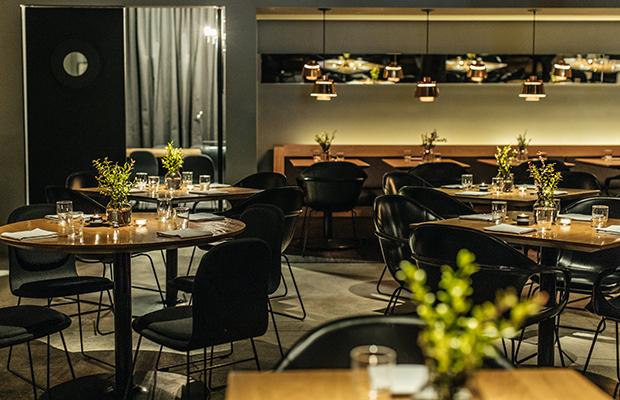 The couple helm top restaurants on opposite coasts of the US. Soto-Innes runs modern Mexican NYC hotspots Cosme and Atla. While Wetzel runs the kitchen at Willows Inn on Lummi Island, about 2 hours from Seattle.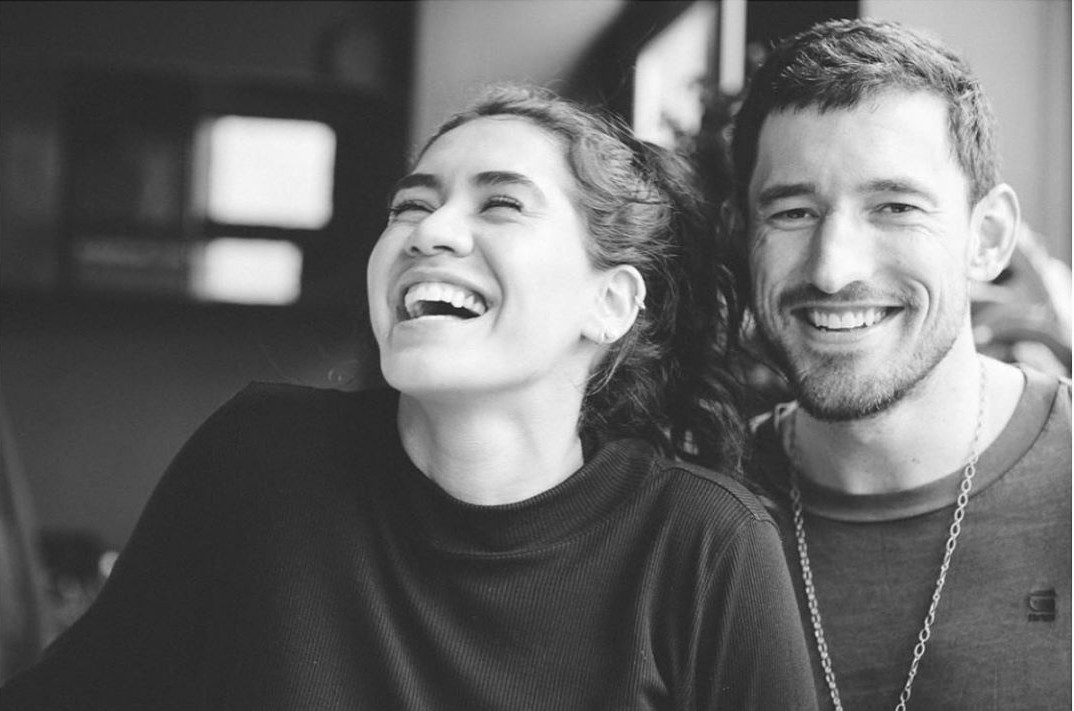 The two met at a pintxos bar in Bilboa, Spain in mid-2018; each was in Basque Country to attend the World's 50 Best Restaurants awards. Wetzel started scouting LA restaurant locations last year, and now Sotto-Innes has also started looking for space. She is planning to open two Arts Districts spots with Enrique Olvera, the chef and owner of Puj0l in Mexico City. This real life top chef love story has a third happy party – LA diners!
[white_box]
Related Post
the most romantic luxury restaurants in the world
read more >
[/white_box]
5. Pop-up in the Hotel Jerome Aspen
If you have plans for some late season skiing in Aspen, there's a new restaurant to put on your agenda (temporarily). The restaurant Prospect in the Hotel Jerome has brought in Mads Refslund to host a pop-up this month.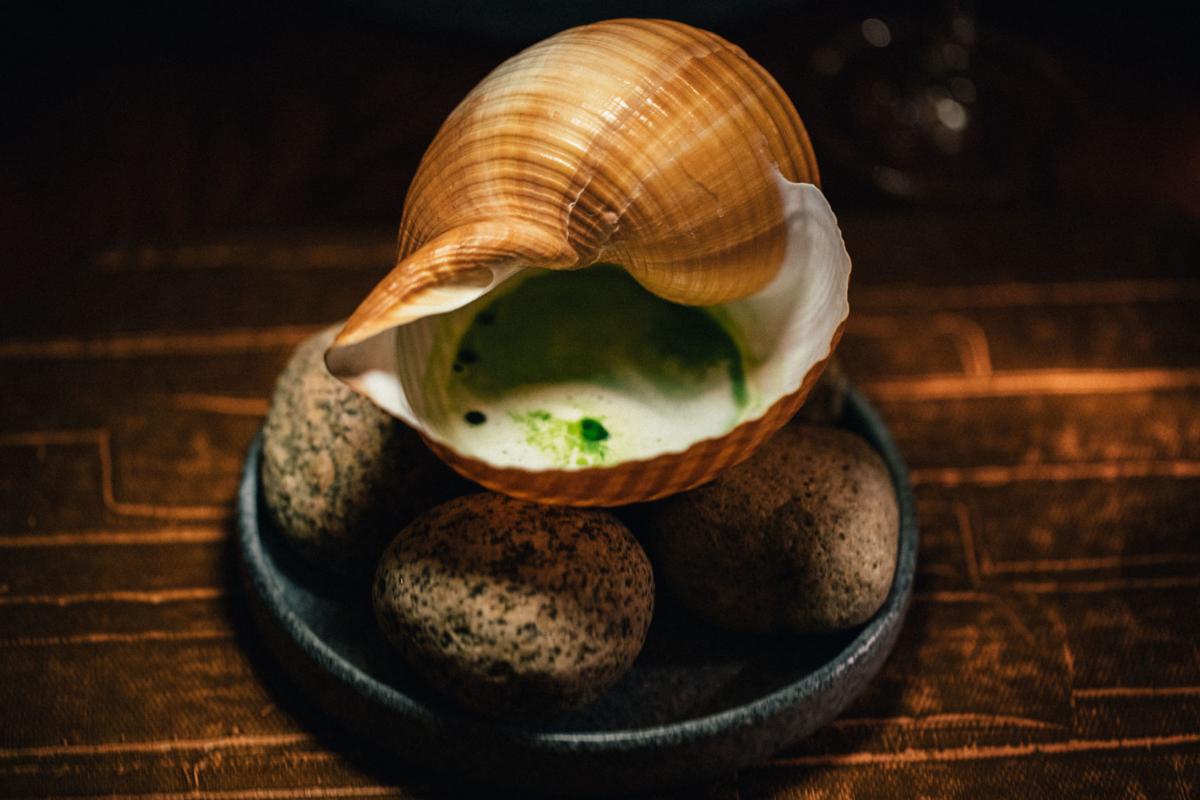 Refslund is the co-founder of Copenhagen restaurant, Noma, which was voted best restaurant in the world four times. There will be three menus available. Ranging from a six-course vegetarian tasting for $175 to a blow-out 9 course menu for $275. Each menu will embrace Refslund's zero-waste, locally foraged ingredient style, while also incorporating some non-local ingredients like king crab, seaweed, and lingonberries. Refslund's culinary style can be described as New Nordic which will be right at home in Aspen. Book your table before they fill up!
the news to know in March 2020 in the world of fine dining
That's it. The top news to know in the world of fine dining this March. Enjoy!
join our community
For access to insider ideas and information on the world of luxury, sign up for our Dandelion Chandelier newsletter here. And see luxury in a new light.
Nicole Douillet is a Wall Street executive and lifelong lover of food and drink. She is currently the Food Editor of Dandelion Chandelier, and a senior advisor to several fintech companies. Nicole serves on the Advisory Council for Action Against Hunger | ACF International. She is a former junior Olympic skier, serial restaurant regular, and two-time chili cook-off champion. She lives with her wife and two little ones in Williamsburg, Brooklyn where her kids' favorite neighborhood restaurant is Lilia. Nicole is a graduate of the University of Notre Dame.