This Week in Sports Talk (TWIST) is our weekly roundup of top headlines and sports news, plus a preview of what's up next. Heading into the week of March 8, 2020, here's the top sports news, with a twist. Skim it, and you'll be good to go all week.
This Week in Sports Talk: March 8, 2020
We begin with some short takes in sports news heading into the week of March 8, 2020.
March Madness is almost upon us
The NCAA men's Division 1 basketball tournament – aka March Madness – is nearly here. But first, there are 32 conference tournaments, which started on Tuesday and continue this week. The winners of those match-ups automatically go on to the NCAA tournament.
For some teams, it's up or out; others others are playing for a high seed. Currently, Kansas is the heavy favorite to win. The field of 68 teams will be announced March 15. The NCAA has formed a panel to monitor the coronavirus outbreak – as of now, March Madness will go on as scheduled.
[white_box]
Join our community
For access to insider ideas and information on the world of luxury, sign up for our Dandelion Chandelier newsletter. And see luxury in a new light.
sign up now >
[/white_box]
Rangers forward joins an elite group
New York Rangers forward Mika Zibanejad scored five times in Thursday's game against the Washington Capitals. His fifth goal gave the Rangers a 6-5 win in overtime. Zibanejad becomes just the fourth NHL player to score five goals in a game since 1996.
will Tiger Woods win Augusta this year?
Tiger Woods seems to be having back issues again, and announced that he will miss the Players Championship at Sawgrass. The ongoing health issue may thwart his quest to win another Masters at Augusta National next month. His fans have not given up that dream just yet.
In related news, this week Augusta National announced that the 2020 Masters will take place as scheduled despite the current concerns over the coronavirus.
Coronavirus watch
Every major sports organization is putting in place a range of safety precautions and contingency plans for the potential impact of the coronavirus. For example, many are advising players not to use other people's pens to sign autographs. Some players also have begun boycotting team-organized autograph sessions with fans (notably, one NHL player whose wife is pregnant did so).
The NBA went further, telling teams that if the crisis escalates, they will play NBA games in empty arenas, with no fans allowed. To which LeBron James retorted: "I play for the fans – if there are no fans in the crowd, then I won't play." Dude, the games would still be televised – do those fans not count?
All sporting events in Italy (including soccer league Series A matches) will happen without fans in the stands at least through the end of this month.
The messages about the impact on the Tokyo Olympics have been a bit muddled. Some said last week that postponement was not an option logistically. Now officials sound as if they are leaning toward that option: this week, Tokyo organizers said that they are only required to have the Olympics "during 2020." So the July 24 start date may be pushed out.
Top Sports Headlines heading into the week of March 8, 2020
Now that we're warmed up, here's everything else you need to know about sports heading into the week of March 8, 2020:
1. NFL
Must Know:
NFL Players are currently voting for the proposed collective bargaining agreement (CBA). The results won't be announced until the end of next week. If accepted, the new CBA would expand the playoffs by two teams and the owners will have the option to expand the regular season from 16 games to 17 games.
Some big names continue to challenge the agreement, but journeyman quarterback Ryan "FitzMagic" Fitzpatrick says he will vote to approve the deal.
Nice to Know:
NFL free agency kicks off on March 18 – so we all have another 10 days to fret over the outcome of the will-he-or-won't-he drama of Tom Brady and the New England Patriots. Where Brady plays will have a domino effect for all other teams and quarterbacks, which is part of the reason that this decision gets so much air time.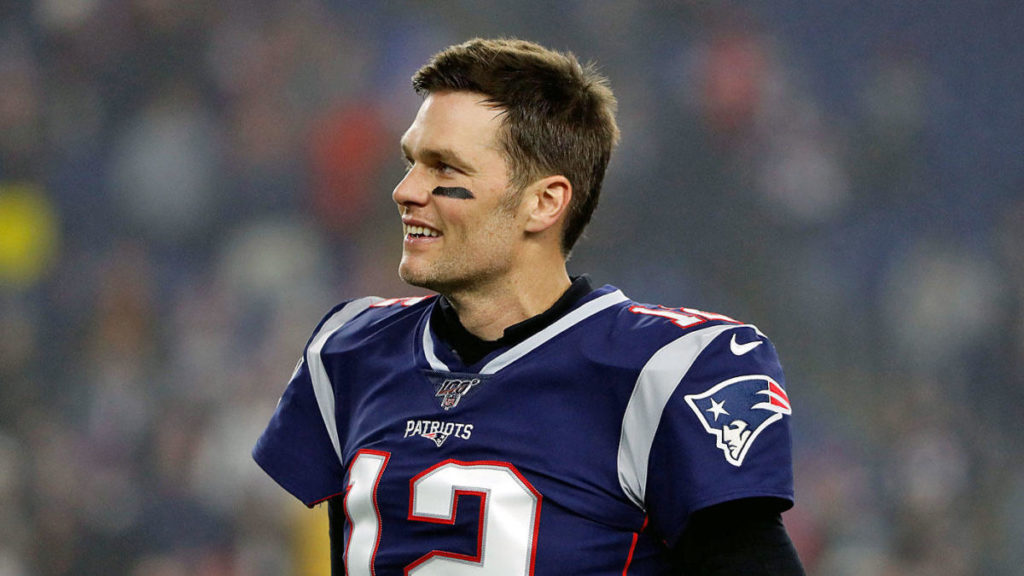 And on that note, here's the latest: The Boston Herald reported Wednesday that Brady and Bill Belichick finally spoke on the phone to discuss the quarterback's impending free agency on Tuesday and it apparently "didn't go well." We're clutching our pearls and hoping for a last-minute save.
[white_box]
Related Post
you need to see these national championship rings
read more >
[/white_box]
2. NBA
Must Know:
The NBA playoffs begin on April 18, and the LA Lakers and Milwaukee Bucks have already clinched spots in the post-season (interestingly, the Lakers secured their spot on Friday with a 113-103 victory over the Bucks, which might be a preview of the NBA Finals). The debate over who should be named MVP – LeBron James or Giannis Antetokounmpo – has begun in earnest.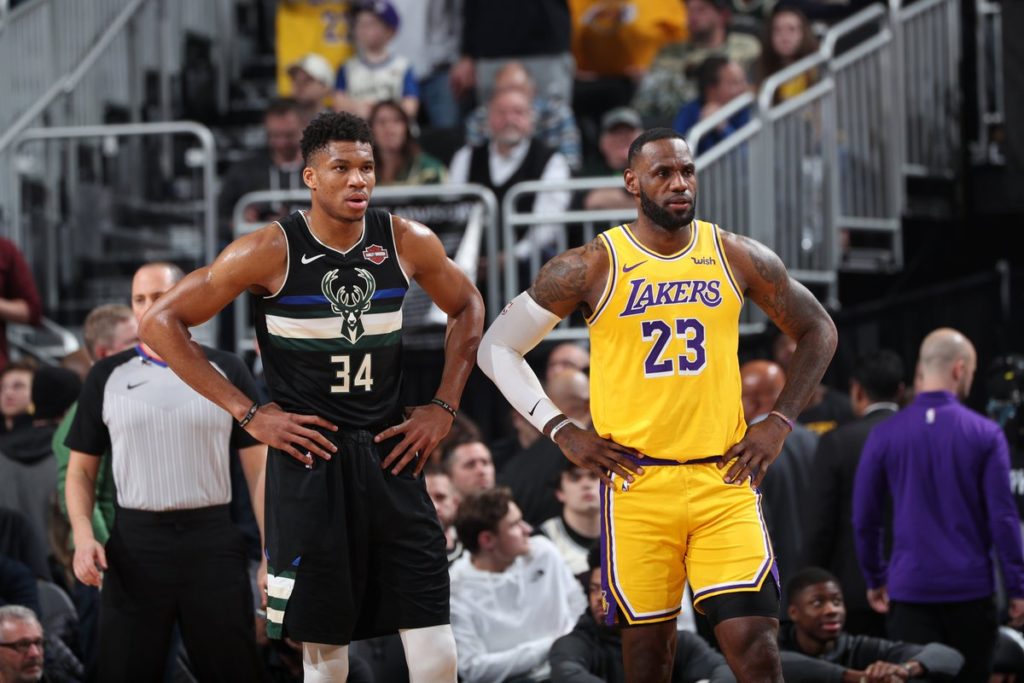 Nice to Know:
Golden State Warriors guard Steph Curry made his return to the NBA this week after missing 58 games over the course of four months while recovering from surgery on a broken left hand. He scored 23 points in his first game back, which was the Warriors' first matchup against the Toronto Raptors since last year's N.B.A. finals. The Raptors prevailed in the final minutes, 121-113.
In news that sounds both exciting and improbable, press reports are that NBA players Kevin Durant, Klay Thompson and Curry have all expressed interest in the 2020 Summer Olympics, scheduled to begin in Tokyo on July 24. Would that not be amazing?
Meanwhile, back on the East Coast, this week the Brooklyn Nets fired their coach, Kenny Atkinson. There are mixed reports about what triggered his exit. Some say that Kylie Irving soured on him. Others report that he asked to be released because he didn't want to coach Irving and Kevin Durant, who will be back on the court next season after recovering from an injury. Some are suggesting the Knicks should go after Atkinson.
Extra credit:
There is a great deal of head-shaking in Gotham this week, as a peculiar and yet somehow utterly predictable soap opera plays out between the New York Knicks and one of their super-fans, film director Spike Lee. After Knicks security asked (or ordered?) Lee not to use the employee and media entrance and instead to use the VIP entrance, a kerfuffle ensued. Lee objected, the Knicks refused to back down, and now Lee – who has reportedly spent over $3 million on season tickets over the years – is boycotting the rest of the season. Apparently, some fans are, too: in their first game since the incident with Lee, the Knicks drew their smallest home attendance in over 13 years (that's more than 500 regular season games).
The long-term issue is a profound one. Billionaire owner James Dolan continues to make these kinds of missteps, and many think that their cumulative effect is that they hinder the team's ability to attract high-end free agents. The Dolans also own the New York Rangers, and strangely, they have a completely different dynamic with the players and fans in the NHL. Given that it's highly unlikely that the Dolans will sell the Knicks anytime soon, Knicks fans may have to console themselves with the memory of their last championship. Which was 50 years ago.
Hey, there's always Brooklyn.
[white_box]
Related Post
who are the best-dressed NBA players right now?
read more >
[/white_box]
3. MLB
Must Know:
The season hasn't even started, and already the New York Yankees are plagued by injuries again. After a battery of tests, star slugger Aaron Judge is going to be out indefinitely with a broken rib. Manager Aaron Boone says that Judge injured himself back in September, was misdiagnosed and now has to pursue a new course of treatment.
As we reported last week, there are persistent conversations (at least on our Sports Desk) that musclebound athletes are undergoing too much weight training and often end up injured as a result. Yankees Giancarlo Stanton and Judge are both "chiseled" and both have missed double-digit games in the last 2 seasons.
Fans and observers also note that it's odd that a world class organization like the Yankees has all these injuries without even playing a game yet this season. How did they not know Judge has a broken rib 6 months ago? Or that pitcher James Paxton needed back surgery sooner? Hmmm. . .
Nice to know:
The Milwaukee Brewers and their star outfielder Christian Yelich have agreed to a new contract extension worth approximately $215 million, the team announced this week.
[white_box]
Related Post
why should I learn how to talk about sports?
read more >
[/white_box]
This Week in Sports News March 8, 2020
That's it. You're good to go with the top headlines and coming attractions heading into the week of March 8, 2020. Have a good one, and see you next week.
Join our Community
For access to insider ideas and information on the world of luxury, sign up for our Dandelion Chandelier newsletter here. And see luxury in a new light.