Celebrating Good Deeds: the March Sparkler of the Month
All products are independently selected by our editors. If you buy something, we may earn an affiliate commission.
Sparklers is a monthly series that highlights those spreading light in the world. We're celebrating good deeds and those who choose to shine in March 2020. This month we are recognizing the countless health heroes, both individuals and organizations, and the philanthropists helping to combat the global COVID-19 coronavirus pandemic. And sharing information on how to help the coronavirus relief effort.
celebrating good deeds in march 2020
Every day, people choose to shine in ways large and small. These moments of grace and generosity don't always get reported on, and unfortunately, they can be quickly forgotten. So we're celebrating good deeds and kind acts in March 2020. Because sometimes good news and kindness are the sweetest luxuries of all.
[white_box]
Join our community
For access to insider ideas and information on the world of luxury, sign up for our Dandelion Chandelier newsletter. And see luxury in a new light.
sign up now >
[/white_box]
Each month, we shine a light on an organization or an individual spreading light in the world. Our Sparkler for the Month? This March, we're celebrating the companies and individuals heroically working to help combat the coronavirus COVID-19 global pandemic.
the march sparkler of the month: the people and organizations helping to fight COVID-19
COVID-19 has officially been declared a global pandemic, and around the world people are practicing social distancing; public schools have been shut down; and working from home has become the new normal.
[white_box]
Related Post
the December sparkler of the month: Bombas socks
read more >
[/white_box]
With the stream of news that includes new cases rising daily and an unstable world economy, it's easy to be overwhelmed and forget that there are people hard at work doing all they can to help.
health heroes and the people on the front line
There are the extremely important hospital workers and emergency responders on the front lines dealing with sick patients. There are also people restocking and running grocery stores to ensure we have food available. People operating public transportation to help others get to and from work. And school teachers scrambling to put together digital learning platforms to keep kids engaged while out of the classroom.
We are so grateful for their efforts. And Instagram has even given us a way to show them our gratitude: the social platform has launched a new sticker to thank health heroes all over the world.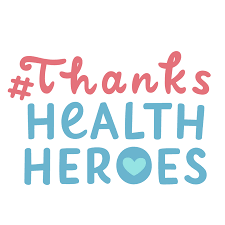 European luxury industry players
On top of these front line efforts, some of the world's most famous individuals and luxury brands are also playing a role in the fight to limit the spread of the virus. Luxury goods conglomerate LVMH, the parent company of brands like Christian Dior, Guerlain and Givenchy, is helping French health authorities by switching its manufacturing of perfume and cosmetics to hand sanitizer. The gel will be delivered free of charge to French health authorities and the Assistance Publique-Hôpitaux de Paris, a network of 39 teaching hospitals, to help address the lack of hand sanitizing products in France which are essential in combating the spread.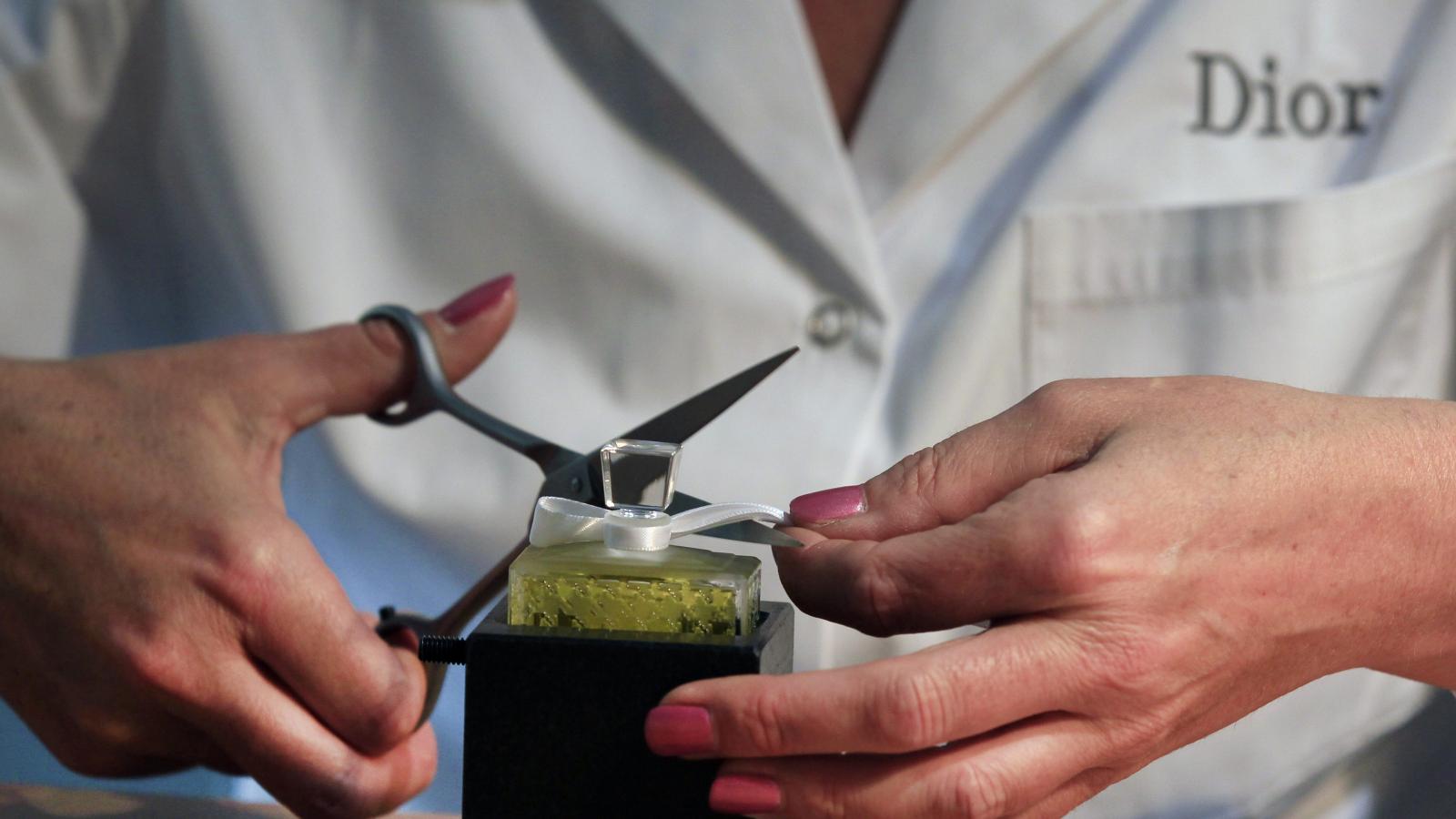 Meanwhile, in Milan, Italian influencer and designer Chiara Ferragni and her husband, Italian rapper Fedez, have raised over €4 million to help deal with the epidemic in Italy via a Go Fund Me campaign. The couple developed the campaign with Professor Alberto Zangrillo, head of the cardiovascular and general intensive care department at Milan's San Raffaele hospital, where funds are being donated. The hospital is in need of equipment necessary to triple its intensive and sub-intensive care beds that also include machines like fans, ventilation devices, hemodynamic monitoring and monitors.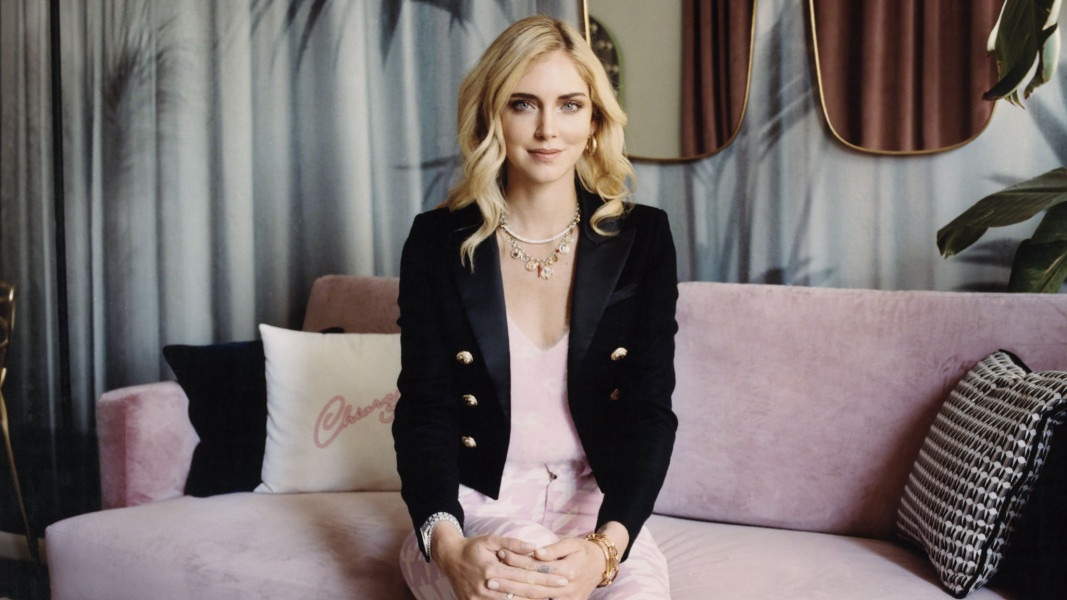 Elsewhere, Prada is donating two intensive care units to hospitals in Milan, while Giorgio Armani, Sergio Rossi, Marco Bizzarri of Gucci and Donatella Versace have also stepped up donating to the Luigi Sacco and San Raffaele hospitals and the Istituto dei Tumori in Milan, as well as the Istituto Lazzaro Spallanzani in Rome. We applaud each of these efforts to help provide the care that is so desperately needed in countries hit hard by the virus.
[white_box]
Related Post
the November sparkler of the month: Chef Jose Andres and World Central Kitchen
read more >
[/white_box]
American philanthropists
Closer to home there are also efforts underway as well. Bill Gates, the world's second richest person, announced that the Bill and Melinda Gates Foundation would commit $100 million to aid global detection, isolation and treatment of the virus, while former NYC mayor Michael Bloomberg will donate $40 million.
Chef José Andrés is transforming eight of his acclaimed restaurants in New York City and Washington, DC, into gourmet soup kitchens of sorts for those who are struggling to make ends meet in the midst of the coronavirus pandemic.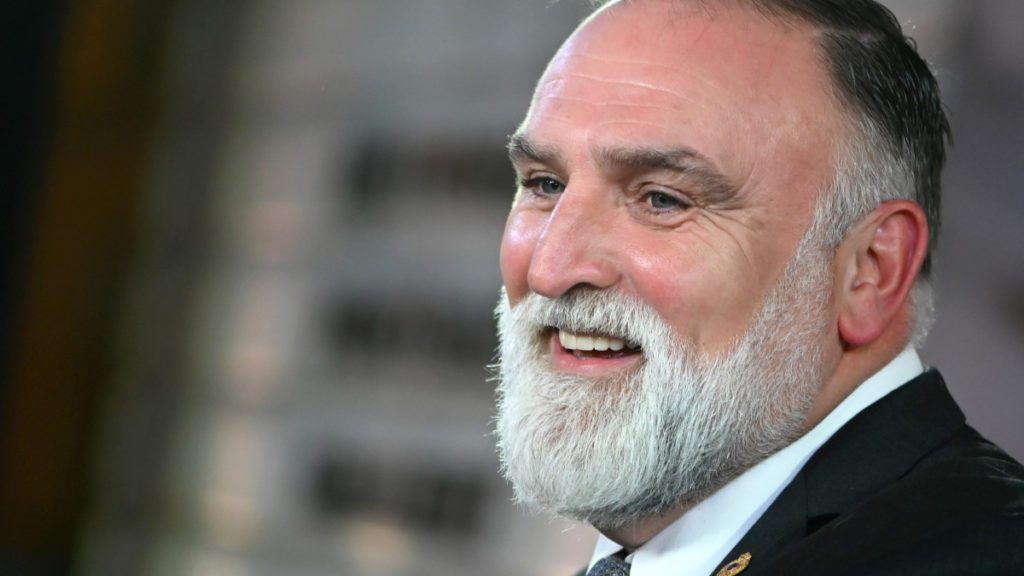 And one of our favorite NBA players, New Orleans Pelicans rookie Zion Williamson, last week pledged to pay the wages of all Smoothie King Center arena workers for a span of 30 days while the NBA teams are on hiatus.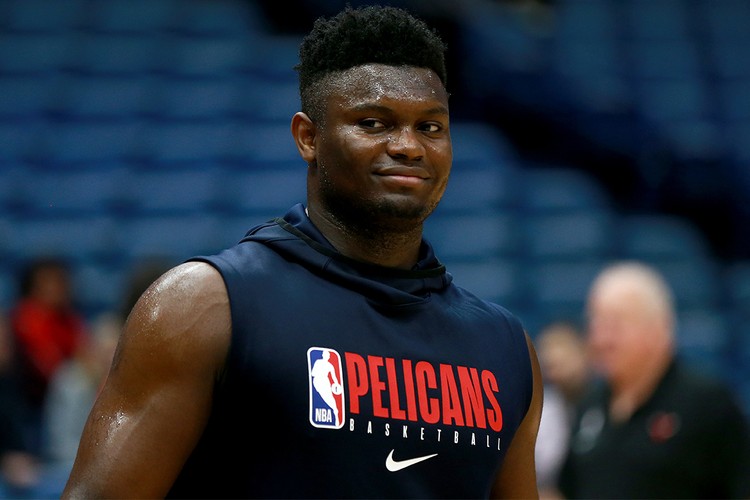 Ted Leonsis, the owner of the NBA's Wizards, the NHL's Capitals, the WNBA's Washington Mystics, two Arena Football teams and the Capital One Arena in Washington, D.C., announced that he would pay all ushers, ticket takers, operations folks and other part time employees who were scheduled to work through the end of March despite the venue being closed.
We are so grateful for the efforts of each of these individuals and companies during these uncertain times.
[white_box]
Related Post
the sparkler of the month for september: SmartWorks
read more >
[/white_box]
how to help the coronavirus relief effort
If you are looking for a way to help, we've identified a number of organizations that you can support. Here are just a handful of ideas:
1. gift cards and online shopping at local small businesses.
With many shops, restaurants and bars closing, this period will be hard on many small businesses. To help support them buy gift cards, order take out (don't forget to tip generously) or shop online if you can.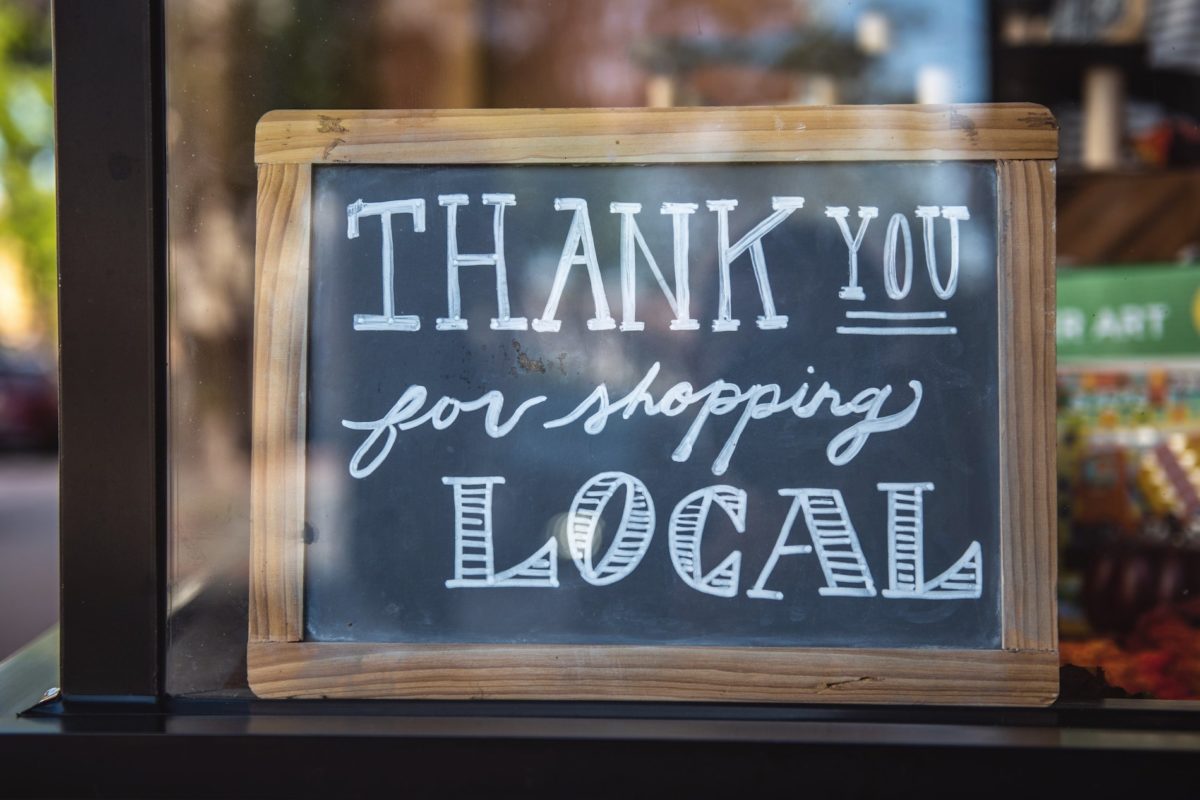 2. CDC Foundation Coronovirus Defense Fund.
The CDC Foundation's coronavirus defense fund is raising money to help communities prevent the spread of COVID-19, deploy emergency staff and deliver food and medical supplies to those in need who are isolated.
3. Meals on Wheels.
Senior citizens are a high risk population when it comes to the coronavirus and should avoid unnecessary social interactions. Meals on Wheels brings food to the elderly so they can stay inside, in the comfort and safety of their homes.
4. support your local food pantry.
If you are healthy and not in a risk group, consider volunteering at your local food bank. Call ahead or check their website for their current public health procedures. Under normal circumstances, volunteers at food security organizations tend to be in the 65+ group – so it's important that younger people step up and fill their shoes. If you cannot volunteer, you can donate food or make an online donation. You can find your local food bank through Feed America.
5. No Kid Hungry
Nearly 22 million children rely on the meals they receive at school. With the largest school systems in the United States closed, No Kid Hungry is working to get them the food that they need.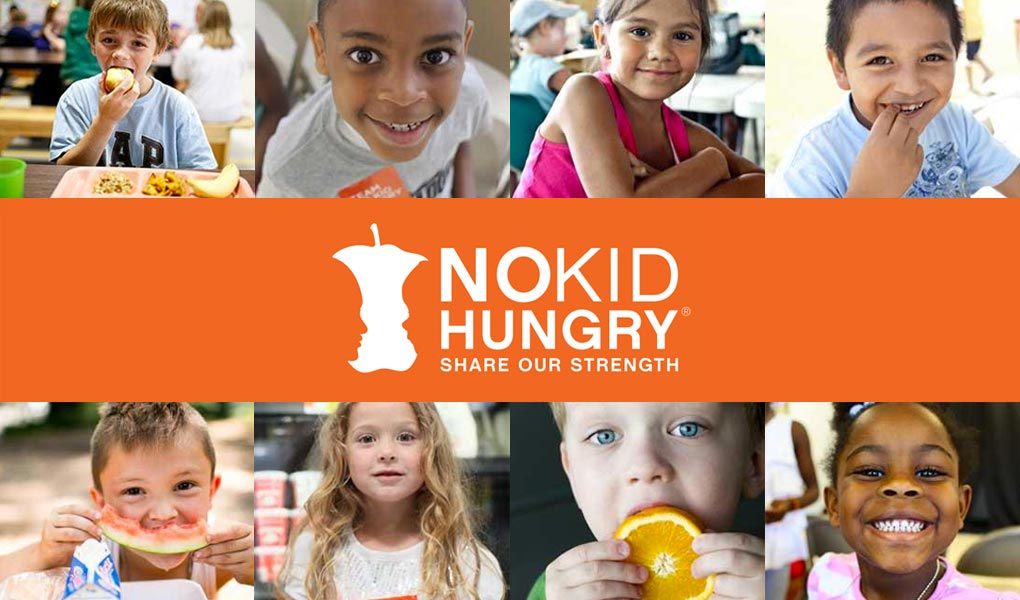 we're in this COVID-19 fight together
Thank you to everyone who is working to help care for those in need during this difficult time and to everyone who is contributing. If you're wondering how to help in the coronavirus relief effort, no effort is too small. Even if it is just staying home or keeping your distance from your loved ones and older relatives. We all play a part in keeping our world healthy and safe for everyone. Stay safe and healthy, dear reader. Our thoughts are with you.
join our community
For access to insider ideas and information on the world of luxury, sign up for our Dandelion Chandelier newsletter here. And see luxury in a new light.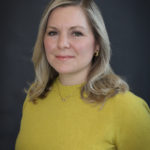 Jillian Tangen is the Head of Research at Dandelion Chandelier. Formerly, she was a Senior Research Analyst at McKinsey & Co and Analyst at Shearman & Sterling. She is an avid fan of Nordic design, having owned an independent lifestyle store and sales agency focused on emerging Scandinavian design. Jillian lives in NYC and is married with three young children. She loves cross country skiing, the New York Rangers, reading, travel and discovering new brand.