Are you washing your hands often and for a sufficient length of time? Yep, us too. Are your hands starting to become dry and scaly and painfully parched? Yep, ours too. Our ace correspondent Jillian Tangen has the key to comfort: these are the luxury lotions we need to counteract the drying effect of frequent hand washing in this age of COVID-19.
how many times have you washed your hands today?
As you might have read, the CDC has issued some very important guidelines to help protect yourself and others from getting the coronavirus. Among the top suggestions are washing your hands often with soap and water for at least 20 seconds. And if soap and water are not readily available, they suggest using a hand sanitizer that contains at least 60% alcohol.
We understand the importance of rigorous adoption of this practice – and we probably all should have been doing this anyway, right? But there's a distinct downside to this new regime.
All of this feverish hand-washing is a recipe for extremely dry, cracked hands.
And, yes, we understand that dry hands are not high on the list of public health concerns about coronavirus. But still. It's uncomfortable, and just one more thing that reminds us of the toll of living in this new normal.
So why not invest in some self-care in the form of a portable tube of really good hand lotion?
The best Luxury hand Lotions right now
What are the best hand creams and lotions to give your cuticles and palms some well-deserved TLC? Well, dear reader, from Aseop's rich and smooth hand balm to Neutrogena's tried and true classic, here are our 12 favorite hand creams, salves and lotions. They'll keep your hands not only clean, but healthy too.
1. l'occitane shea butter hand cream ($29)
This shea butter formula is on every hand cream roundup for a reason – it feels as luxurious as the silver packaging looks. And it's so rich in shea butter that a single tube lasts a long time.
2. algenist genius liquid collagen hand cream ($38)
The vegan collagen in Algenist's Genius Liquid Collagen Hand Cream helps to strengthen and condition hard working hands. Along with brightening vitamins, the brand's famous alguronic acid helps to also soothe and smooth dryness induced fine lines.
3. kiehl's ultimate strength hand salve ($23)
Packed with avocado, sesame and olive oils, Kiehl's thick, eucalyptus scented salve gets down to business, creating a protective glove of moisture that helps keep hydration locked into hands.
4. aesop resurrection aromatique hand balm ($30)
Aesop's unisex hand balm softens skin and chapped flaky cuticles with a concentrated blend of oils (sweet almond and coconut) and butters (shea and cocoa).
5. mario badescu rose hand cream ($8)
Mario Badescu has reformulated its soothing vitamin E infused hand cream with rose to leave your hands feeling silky smooth while smelling beautifully fresh.
6. chanel la crème main ($50)
This chic little egg is home to an incredibly soft and melty hand cream that will soothe your hands as well as put a much needed smile on your face.
7. neutrogena norwegian formula moisturizing hand cream ($4)
This classic formula has healed many a dry hand thanks to its concentrated levels of glycerin. And at $4 a tube you can leave one at your desk, in your medicine cabinet, on your nightstand or anyplace else you might think of.
8. byredo hand cream ($43)
Byredo's shea butter infused hand creams are smooth and lightweight, in addition to coming in an array of fragrances. Might we suggest Flowerhead to bring the outdoors inside during social distancing?
9. eau thermale avène cold cream hand cream ($15)
Made for those with sensitive skin, Eau Thermale Avène's Cold Cream for hands is a lightweight lotion that instantly soothes dry, chapped areas on the hands, thanks to glycerin and thermal spring water.
10. deborah lippmann rich girl hand cream ($28)
Celebrity manicurist Deborah Lippmann's hand cream delivers intense moisture without being greasy or heavy. The subtle scent and high SPF are excellent added features too.
11. supergoop! handscreen ($14)
Looking to add moisture and prevent wrinkles? Look no further than Supergoop's Handscreen packed with antioxidants, natural oils and SPF 40 to keep your hands safe from the sun's damaging rays.
12. le labo hand lotion ($33)
This plant based formula is made with sweet almond to moisturize, safflower oil to smooth and goldenrod to protect skin. Even better is that it's non-greasy so you can get right back into working from home after each application.
The best Luxury Lotions for frequent hand washing
There you have it, our top choices to DIY healthy hands while away from the nail salon. Now all that's left is to generate your own wash your lyrics meme and song to wash your hands to.
join our community
For access to insider ideas and information on the world of luxury, sign up for our Dandelion Chandelier Newsletter here. And see luxury in a new light.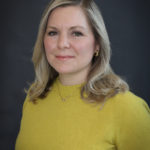 Jillian Tangen is the Head of Research at Dandelion Chandelier and a former Senior Research Analyst at McKinsey & Co and Analyst at Shearman & Sterling. She is an avid fan of Nordic design, having owned an independent lifestyle store and sales agency focused on emerging Scandinavian design. Jillian lives in New York and is married with three young children. She loves cross-country skiing, the New York Rangers, reading, travel and discovering new brands.