Feeling a bit on edge at the moment? Yeah, we are too. That's why our ace correspondent Jillian Tangen has curated a list of the best calming luxury beauty products right now: body lotion, hand lotion, face masks, pillow spray, bath products and more.
beauty products for calming down
To say we are feeling a little stressed these days might be an understatement. There's the evolving healthcare crisis, and the never ending breaking news updates that come with it. Then there's working from home with a spouse or roommate who is also trying to work from home.
Add to that attempting to homeschool not one but three kids, plus daily trips to the grocery stores for necessities. It all adds up to somewhat elevated stress levels.
[white_box]
Join our community
For access to insider ideas and information on the world of luxury, sign up for our Dandelion Chandelier newsletter. And see luxury in a new light.
sign up now >
[/white_box]
And we are sure you are feeling it, too. Almost everyone we have spoken with is feeling uncertain. And as difficult as it is, it's somewhat comforting to know that we are all in this together. To that end, we must take extra care of one another, as well as ourselves. We encourage you to check in with neighbors and loved ones frequently (via virtual means, of course) to stay connected. And take some time to focus on your own well-being, too.
We've already covered a few different ways you can ease your worried mind, such as focusing on the good things happening around the world, enlisting some soothing tech tools to reduce stress or listening to a calming playlist.
Next up? 15 of the best calming beauty products available online that you can use to further help keep the building stress and anxiety at bay – in-between washing your hands, of course.
[white_box]
Related Post
what are the best relaxation tech tools right now?
read more >
[/white_box]
the best calming luxury beauty products right now
1.
Give yourself a relaxing facial massage with a calming rose quartz stone roller. Not only will you feel stress melt away, but it will leave you with radiant skin, too.
2.
Made of a blend of lavender, vetiver and chamomile, this pillow spray helps to reduce anxiety and improve the overall quality of your beauty sleep.
Related Post
a calming playlist of music to boost your peace of mind
read more >
[/white_box]
3.
Cocoon your skin with a soothing lather of lavender to wash away the daily grind.
4.
Whether you're dealing with muscle soreness from a tough in-home workout or just need to relieve tension, reach for Sagely's Calm and Centered Cream, a CBD-infused lotion. Reviewers swear it helps ease neck and shoulder pain, ease migraines and improve sleep.
Related Post
frequent hand washing? You need these luxury lotions
read more >
[/white_box]
5.
Face masks are a stressed-out girl's best friend, particularly when they are as nourishing as this K-beauty find.
6.
Apply Caudalie's moisturizing plant-based face oil to help wipe away the day's stressors figuratively and literally – it repairs damage caused by free radicals so your skin looks less tired on your next morning's video conference call.
Related Post
the luxury gift guide: the best for calming and relaxing
read more >
[/white_box]
7.
Candles make everything better. Not to mention the smell of lavender is soothing.
8.
These jasmine and rose scented bath bombs are infused with lush oils to moisturize your skin while also providing calm and relaxation.
Related Post
comfort cooking? Here are our best-loved recipes
read more >
[/white_box]
9.
This balm stick is like having the cool side of the pillow against your face anytime you need it.
10.
These all natural calming bath salts are made from a blend of Himalayan pink sea salts, ylang ylang and vanilla oil to help exfoliate and moisturize your skin and relieve some serious tension while you soak.
Related Post
get comfort baking with one of these beautiful cookbooks
read more >
[/white_box]
11.
A drop or two of UMA's Wellness Oil provides you with a few moments of me time, whether you pop a little into your bath or massage into your skin while hiding from your family.
12.
Taking inspo from the ancient healing art of India, this vetiver and patchouli packed mist will help to cut through nervous tension and stuffy indoor air to help keep you grounded.
Related Post
the new fashion rules for a chic video conference
read more >
[/white_box]
13.
Korean skin care brand Laneige is famous for their luxurious sleeping masks that deliver hydration to parched skin while you sleep. This lavender version ups the game by helping to promote restful sleep on top of that soft skin.
14.
Made with a blend of lavender, thyme and black pepper, this oil not only reduces inflammation, but alleviates stress, too.
15.
This sensual scent is said to ease guilt, stress and physical tension. Need we say more?
16.
Here's a convenient way to take an effective calming hand lotion with you when you're on the go: a hemp hand cream affordable enough to keep one at home and one in your car. (Full disclosure, our CEO is on the board of the parent company of Burt's Bees).
the best calming luxury beauty products right now
Anything we missed that you love? Please let us know! And though it feels hard right now, we must try to keep calm and carry on – together.
join our community
For access to insider ideas and information on the world of luxury, sign up for our Dandelion Chandelier Newsletter here. And see luxury in a new light.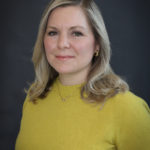 Jillian Tangen is the Head of Research at Dandelion Chandelier and a former Senior Research Analyst at McKinsey & Co and Analyst at Shearman & Sterling. She is an avid fan of Nordic design, having owned an independent lifestyle store and sales agency focused on emerging Scandinavian design. Jillian lives in New York and is married with three young children. She loves cross-country skiing, the New York Rangers, reading, travel and discovering new brands.