The Best Luxury Slippers Right Now for Working From Home
All products are independently selected by our editors. If you buy something, we may earn an affiliate commission.
At the moment, we're all spending a lot more time indoors than usual. As a result, it may be time to level up our slipper game. With working from home (WFH) comes the need to find footwear to boost our confidence and comfort, like slippers that make us feel like a boss. Our correspondent Jillian Tangen has rounded up the best chic luxury slippers right now for curling up with – or for working from home.
the power of a great slipper should not be underestimated
Under normal circumstances, I don't give much thought to my indoor footwear. If it's warm or I have a fresh pedicure I go barefoot around my house. And if it's chilly, I don a pair of socks, or the sheepskin slippers that were gifted to me by my mother-in-law. But now that I'm spending nearly 100% of my time inside the house, I'm giving my choices in slippers – or lack thereof – a second look.
[white_box]
Join our community
For access to insider ideas and information on the world of luxury, sign up for our Dandelion Chandelier newsletter. And see luxury in a new light.
sign up now >
[/white_box]
Like everyone else, my day-to-day wardrobe has shifted from work-appropriate pieces and flowing dresses to comfort-focused styles that I like to refer to as "day pajamas" – things like lounge wear, colorful sweatsuit sets and leggings.
And while I am loving this new cozy work from home friendly style, I can't help but feel like my look is a little incomplete. That's where a chic pair of house slippers comes in.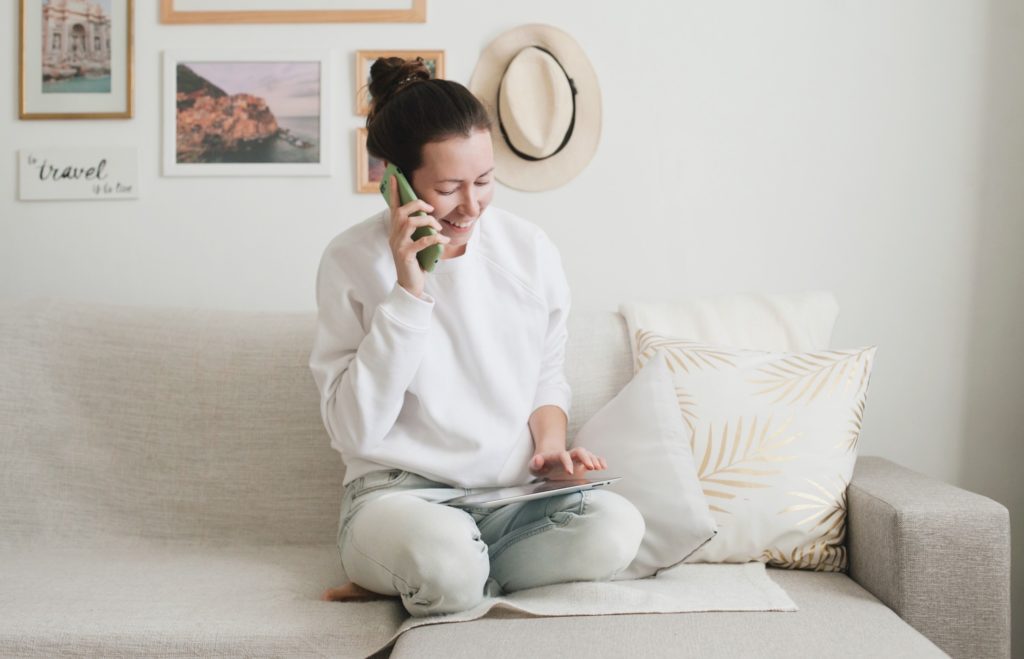 Think of a pair of new slippers as you would a handbag or necklace for your regular day to day office look. They are the finishing touch – an armor of sorts, providing that little extra boost of confidence that we all need in these uncertain times.
Chic Luxury Slippers for working from home
Whether you're after something elegant and refined – or something more like a cushy hug for your feet – we've rounded up 15 of the finest house slippers we could find. From mink slip-ons to cashmere moccasins and fuzzy alpaca slides, here are our favorite slippers to help you feel fully dressed and confident while working from home.
1.
Just like their iconic boots, Ugg makes slippers you can live in. Their Ansley style moc features cloud-like wool lining and a sole that works both indoors and outdoors. In addition to being simply comfy and cozy, these slippers are made in a factory that supports HERproject, a collaborative initiative that creates partnerships to empower and educate women in the workplace.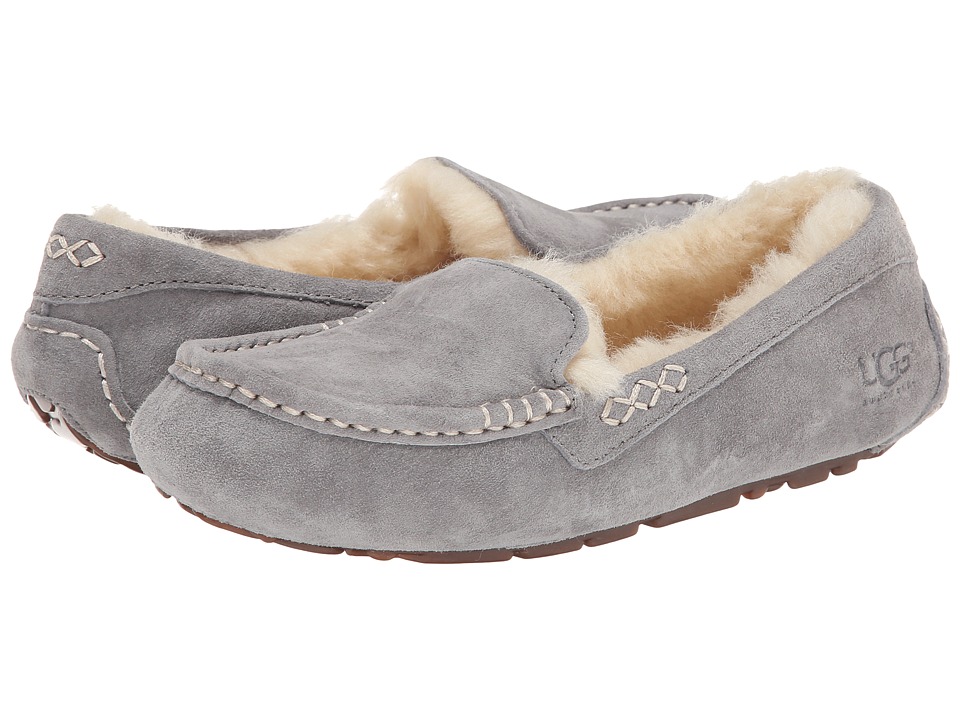 2.
Glam up your at-home look in these standout slides embellished with fluffy pom-poms. These velvet beauties aren't just pretty to look at, they are comfortable too. All Birdies feature soft quilted satin, dual-layer high-density memory foam, shock absorption and arch and heel support, making them perfect to lounge around in.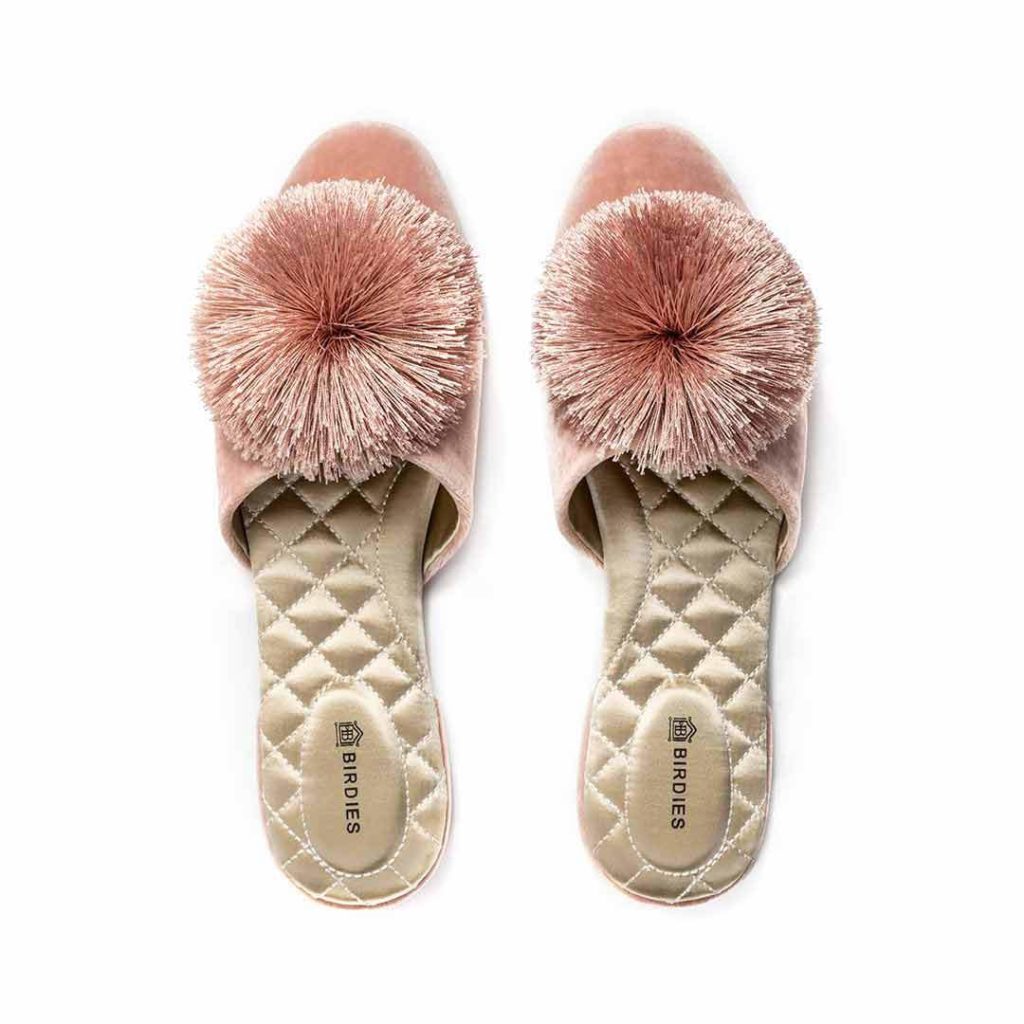 [white_box]
Related Post
the best lounge wear and books to cozy up with right now
read more >
[/white_box]
3.
Wrap your feet in these fluffy and cozy Mayberry slider slippers from EMU Australia. The crossover design makes for easy wear, not to mention they are super soft thanks to the 100% sheepskin. They come in a huge range of colors, from timeless classics such as black, white, gray and tan, to color pop brights like pink, red, blue and mustard for the more adventurous.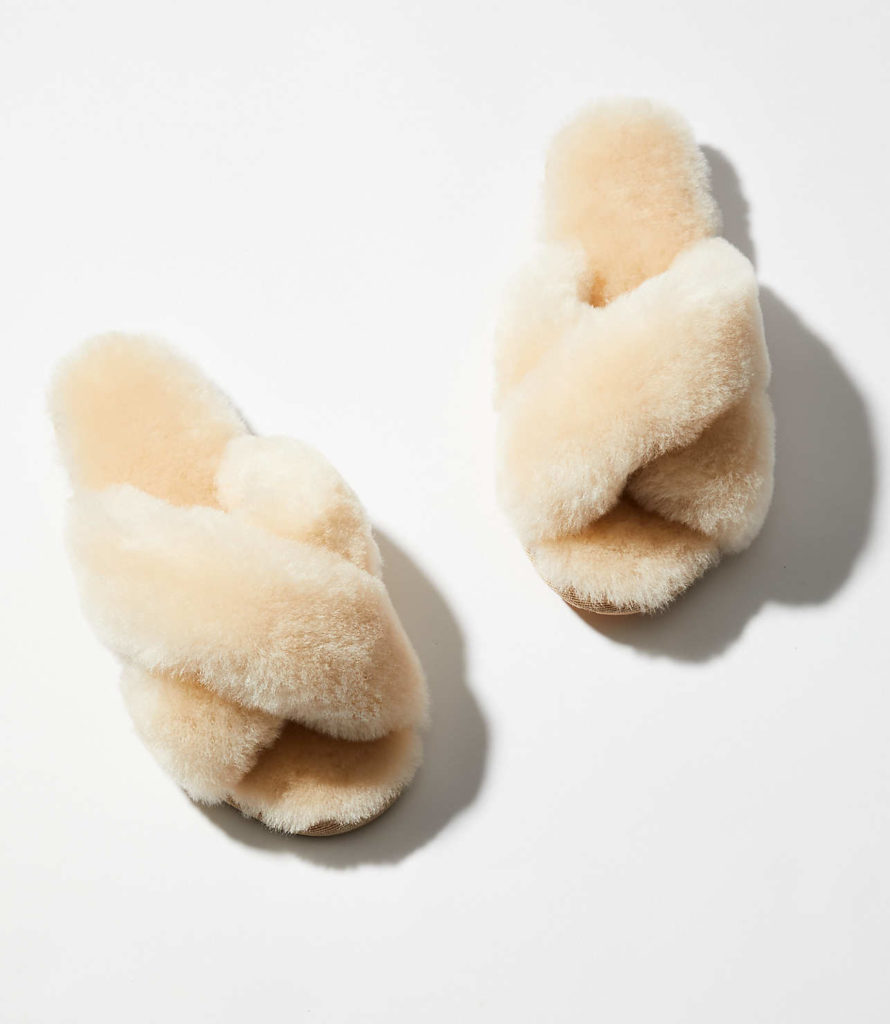 4.
Inspired by traditional slipper silhouettes, Gucci's Fria slippers are ideal for lounging at home or for making a quick and comfy run to the grocery store should you choose to wear them outside of the house.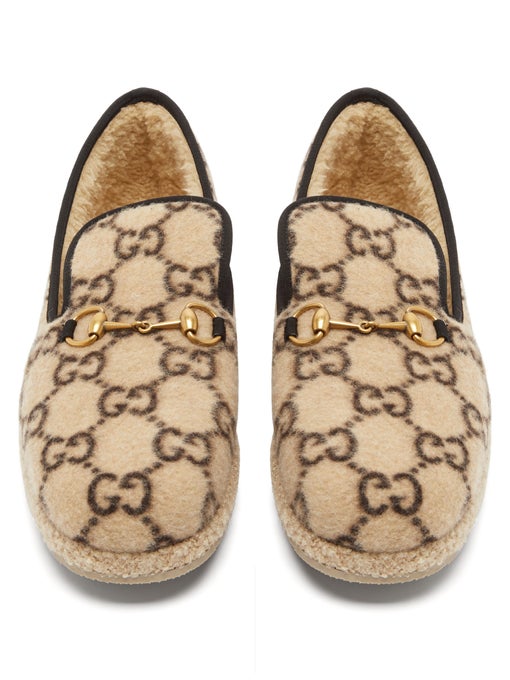 [white_box]
Related Post
a calming music playlist to boost your peace of mind
read more >
[/white_box]
5.
Possibly the softest slippers on our list are these Minnie Rose slippers, crafted of cashmere and finished with a cute fox fur puff.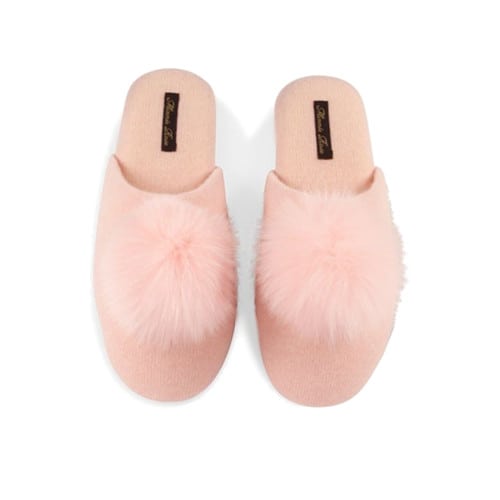 6.
Leave it to the Olsen twins to make the minimalist slippers of our dreams, with subtle side-cut detailing. They're almost too good to be hidden indoors!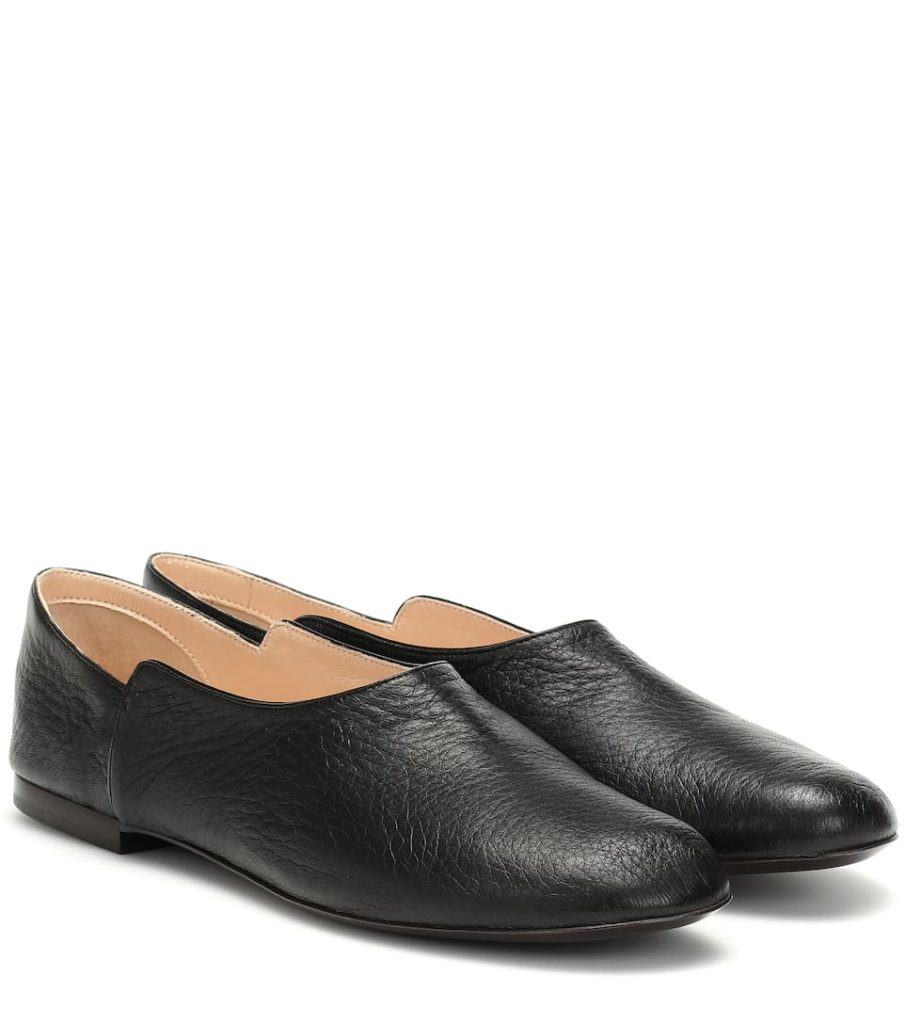 [white_box]
Related Post
the best calming luxury beauty products right now
read more >
[/white_box]
7.
Looking for some big boss energy while working from home? We love Natori's leopard print satin mules. Even though they may not be visible during your video conferences, they will give you the confidence you get when you put on a pair of heels for the office – only much more comfortable.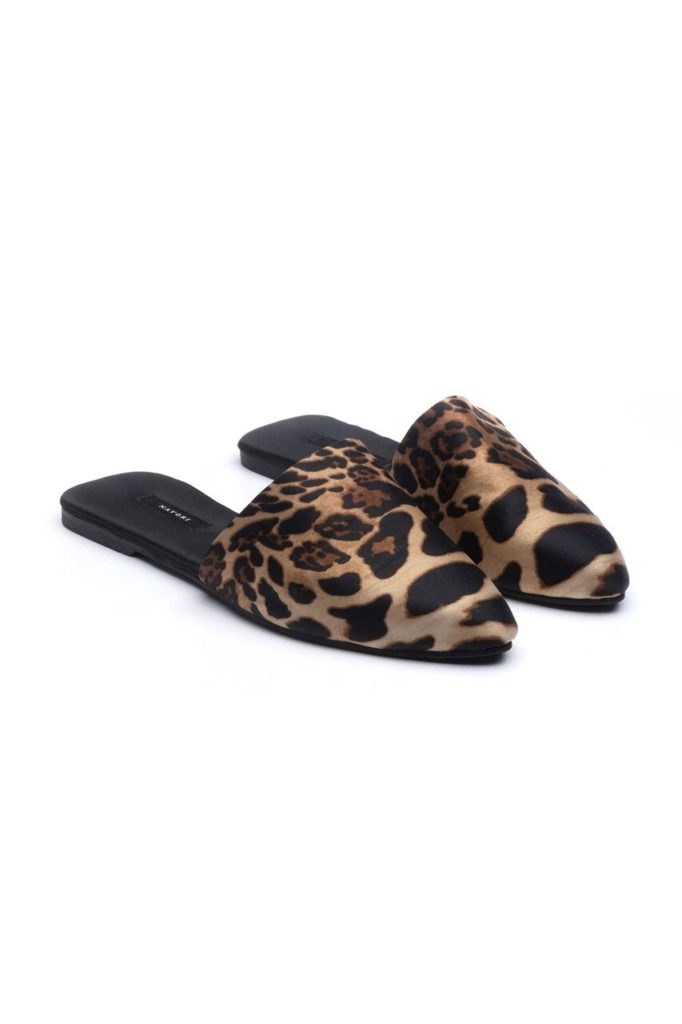 8.
Pretend you are in Palm Beach with these chic wedge mule slippers from Jacques Levine.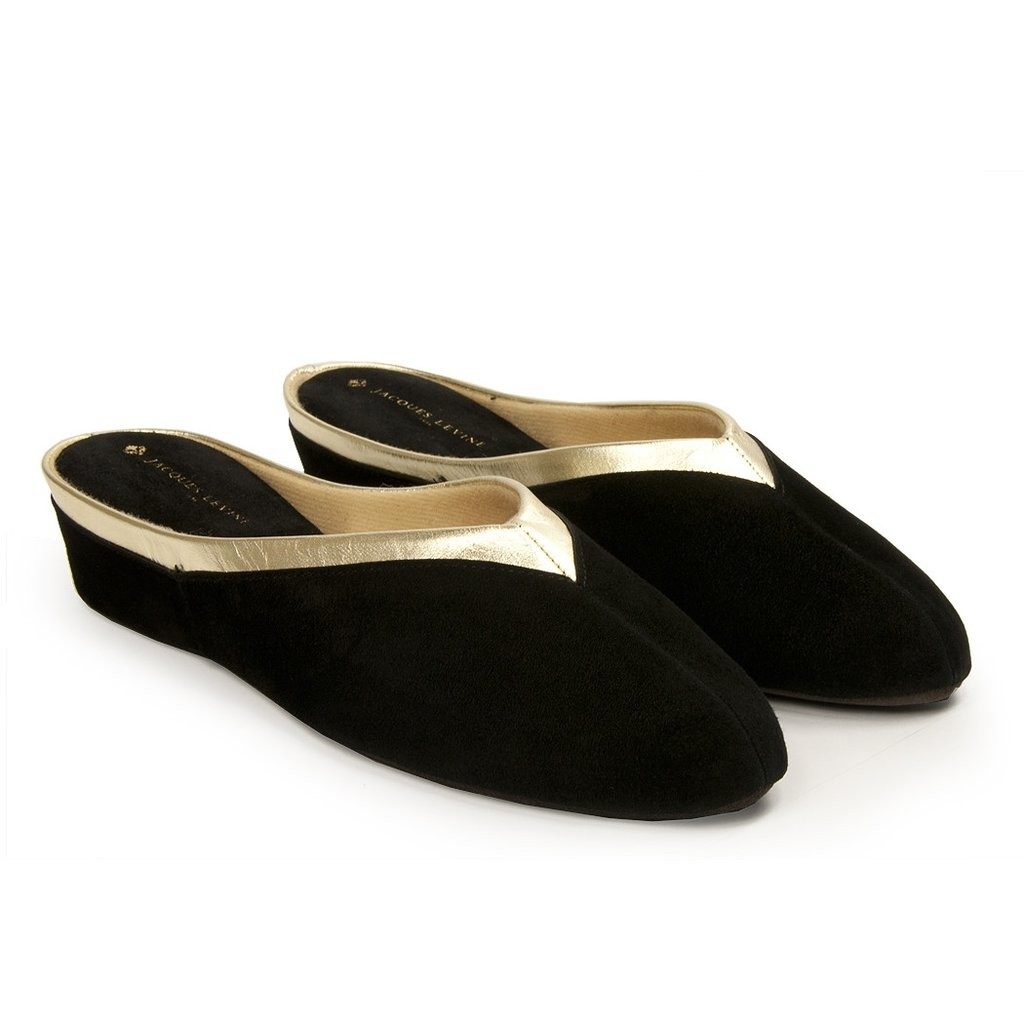 [white_box]
Related Post
what are the best relaxation tech tools right now?
read more >
[/white_box]
9.
Loro Piana put an Italian twist on the classic moccasin style, crafting them in 100% cashmere. The result is like a warm soft hug for your feet. Who doesn't want that?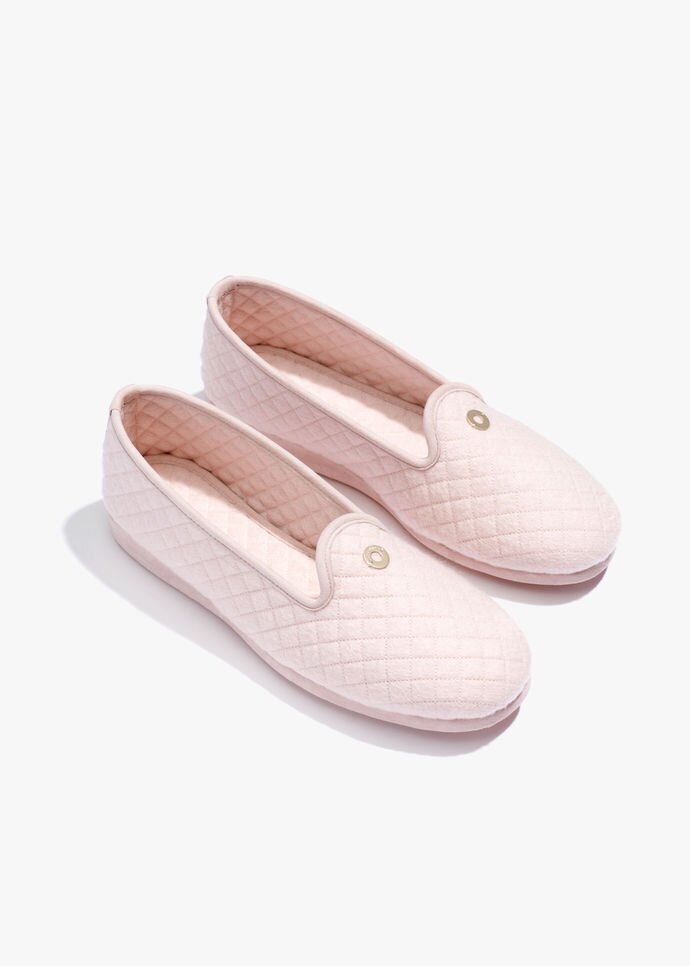 10.
Speaking of want – Louis Vuitton's Dreamy Slippers are just that – dreamy.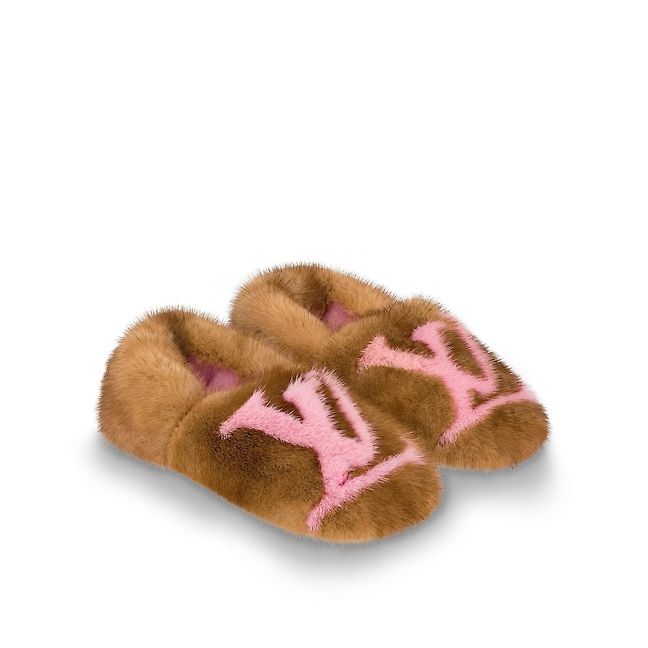 [white_box]
Related Post
frequent hand washing? you need these luxury lotions
read more >
[/white_box]
11.
It doesn't get any more fluffy or luxe feeling than Ariana Bohling's colorful open-toe slides. The Brooklyn-based shoe label teamed up with skilled Peruvian artisans to craft a cozy collection of slippers made from super-soft alpaca fur that's ethically sourced and cruelty-free.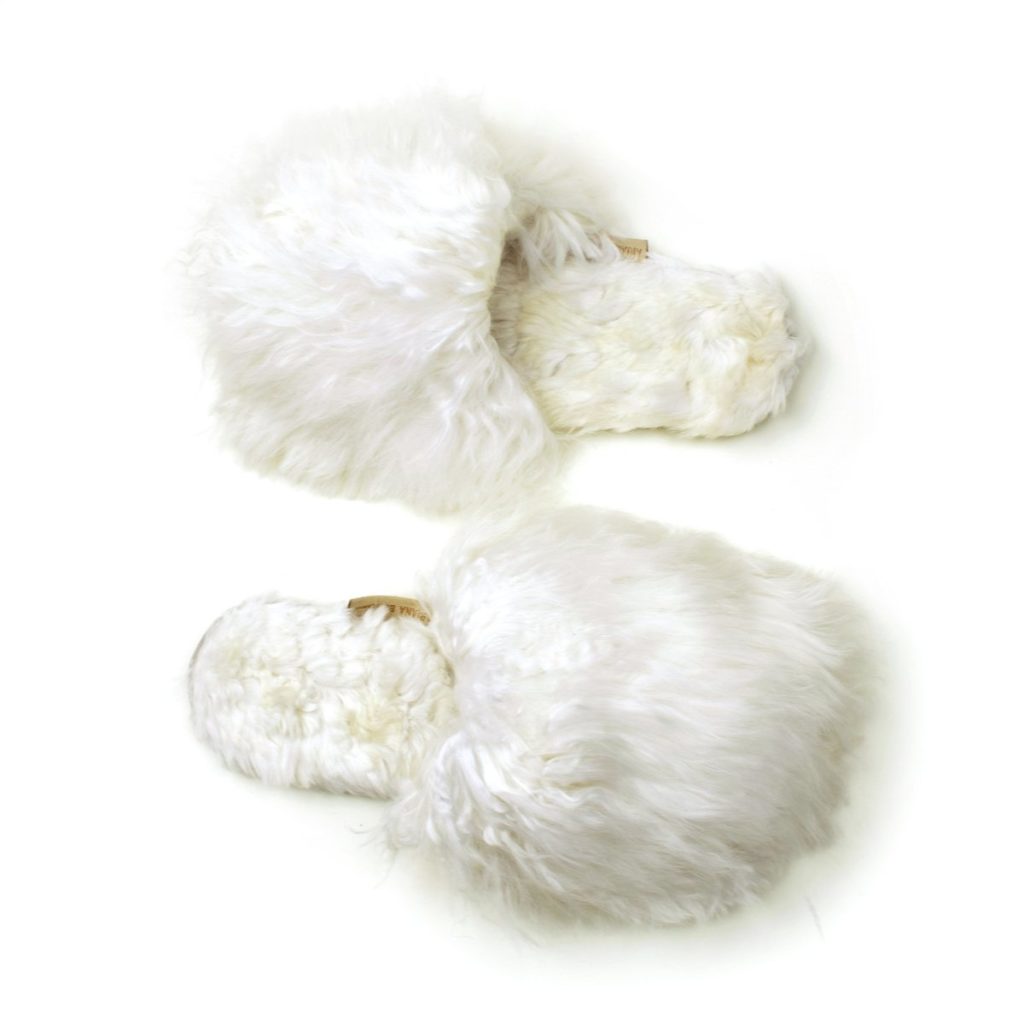 12.
The Zermatt slippers are not only comfortable, they're practical too. They feature a removable footbed, allowing you to choose between different insoles depending on the season.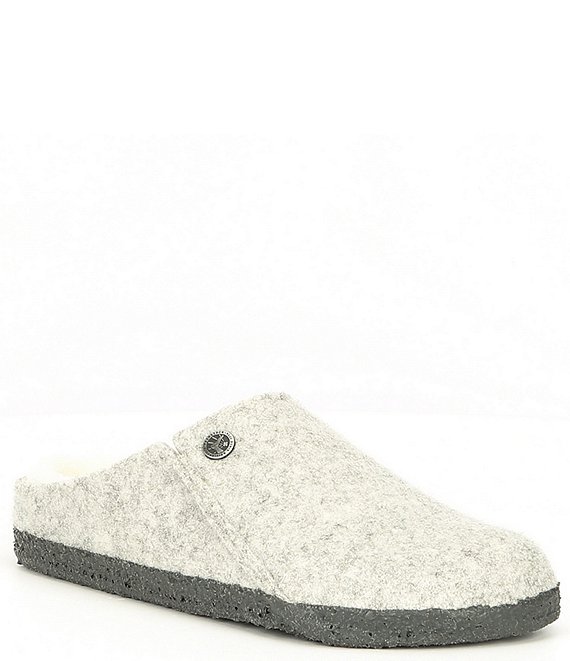 [white_box]
Related Post
get comfort baking with one of these beautiful cookbooks
read more >
[/white_box]
13.
These are slippers that you could potentially live in. They will make you feel chic, no matter how dressed up or down you are. And when the time comes to travel again, they're a must have travel accessory thanks to their easy packable nature.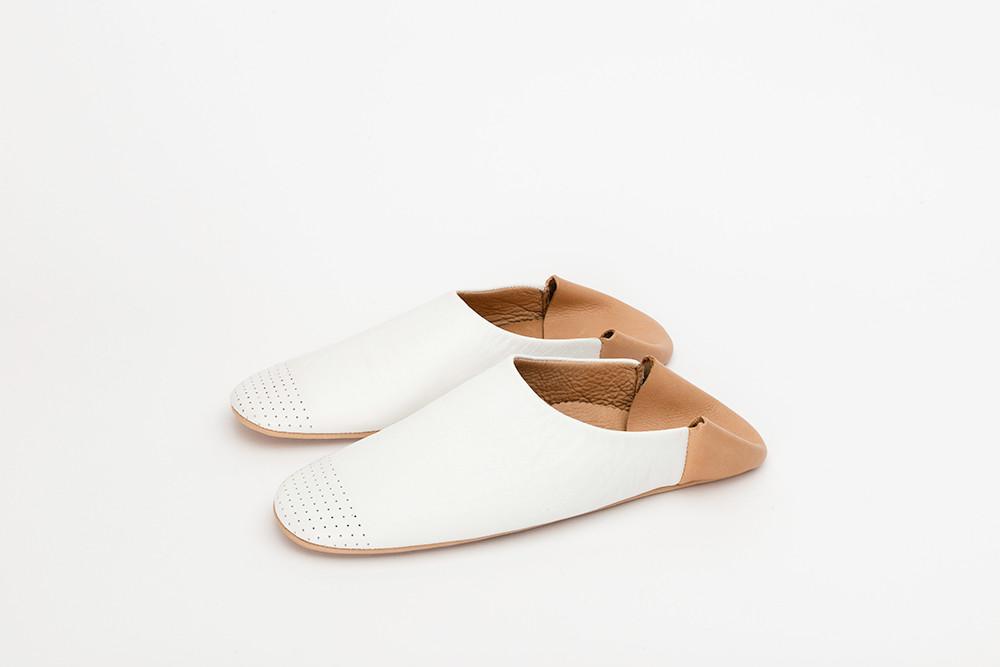 14.
Made in France using a time-honored technique, each pair of Serena & Lily's French Felt slippers are crafted in the "stitch and return" process – meaning they're sewn inside out and then reversed for exceptionally soft, well-made slippers that you can wear indoors or out.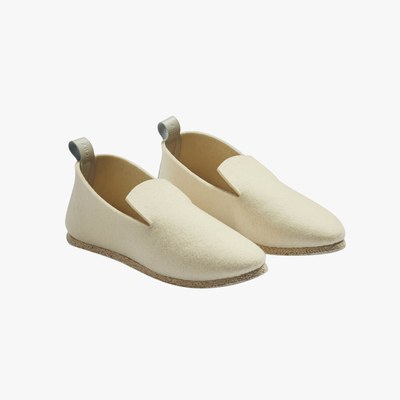 15.
If these Versace slippers don't make you feel like the queen of your own house, then nothing will.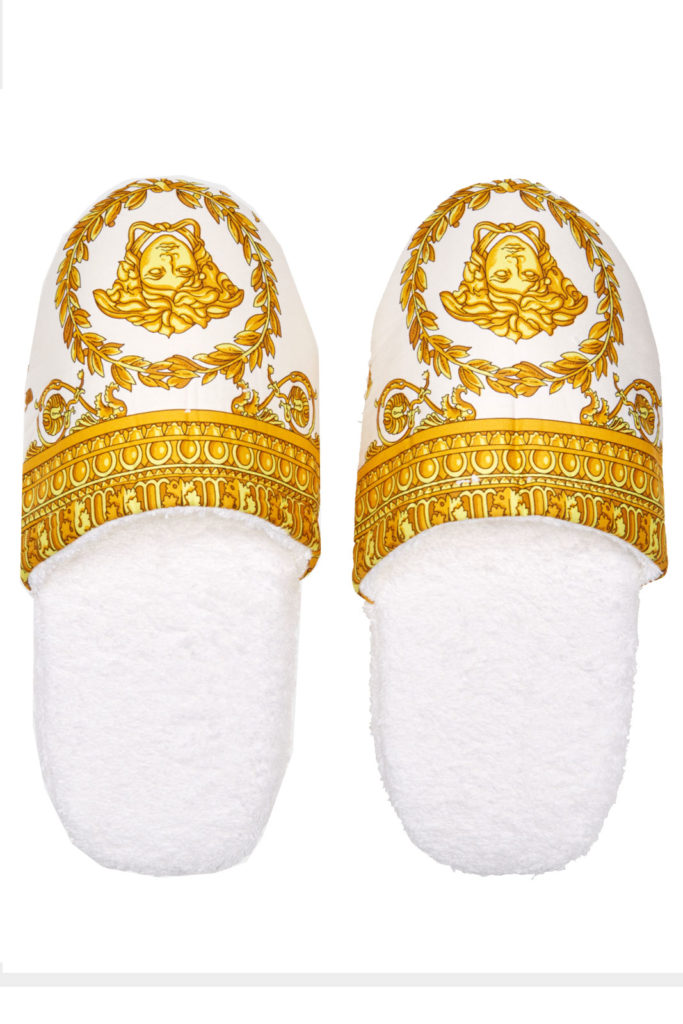 The Best Cozy Luxury Slippers to Curl Up With Right Now
Now that you've seen all these chic finds, isn't it time to ditch those old bunny slippers and the socks with holes in them for something a little more refined? If you do, you just might find yourself with a newfound confidence. Don't say we didn't warn you.
join our community
For access to insider ideas and information on the world of luxury, sign up for our Dandelion Chandelier Newsletter here. And see luxury in a new light.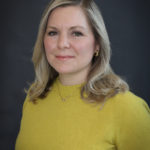 Jillian Tangen is the Head of Research at Dandelion Chandelier and a former Senior Research Analyst at McKinsey & Co and Analyst at Shearman & Sterling. She is an avid fan of Nordic design, having owned an independent lifestyle store and sales agency focused on emerging Scandinavian design. Jillian lives in New York and is married with three young children. She loves cross-country skiing, the New York Rangers, reading, travel and discovering new brands.