Its Time to Get Outdoors and Stay Active in Style
All products are independently selected by our editors. If you buy something, we may earn an affiliate commission.
Even with social distancing and mandatory stay-at-home directives, there are still moments when we can get outdoors in a safe and responsible way. And when it is time to get outdoors and stay active (and calm), why not do it in style? Our correspondent Julie Chang Murphy has curated a list of the best chic workout and outdoor sports apparel right now, including workout clothes and gear for golf, tennis and hiking.
Dear reader, we'll be honest. Like so many others across the country, we are mourning the loss of spring's rites of passages. Originally, this article was slated to be about outfit inspiration for all those wonderful spring events we look forward to when the weather warms and the earth comes back to life. Graduations, Easter brunches, weddings, and picnics. Now, many of those joyful happenings have been postponed or moved to virtual gatherings.
For sure, next spring we will be going all out in diaphanous floral dresses with bows and ruffles and elaborate hats!
[white_box]
Join our community
For access to insider ideas and information on the world of luxury, sign up for our Dandelion Chandelier newsletter. And see luxury in a new light.
sign up now >
[/white_box]
But, in the meantime, let's get back to reality. While we're isolating and practicing social distancing, there is still some opportunity to get outside- very cautiously and carefully, of course. We are grateful to be able to take a hike in the woods, go for a run or bike ride, and garden in the yard. Some of us may even be able to play tennis or golf.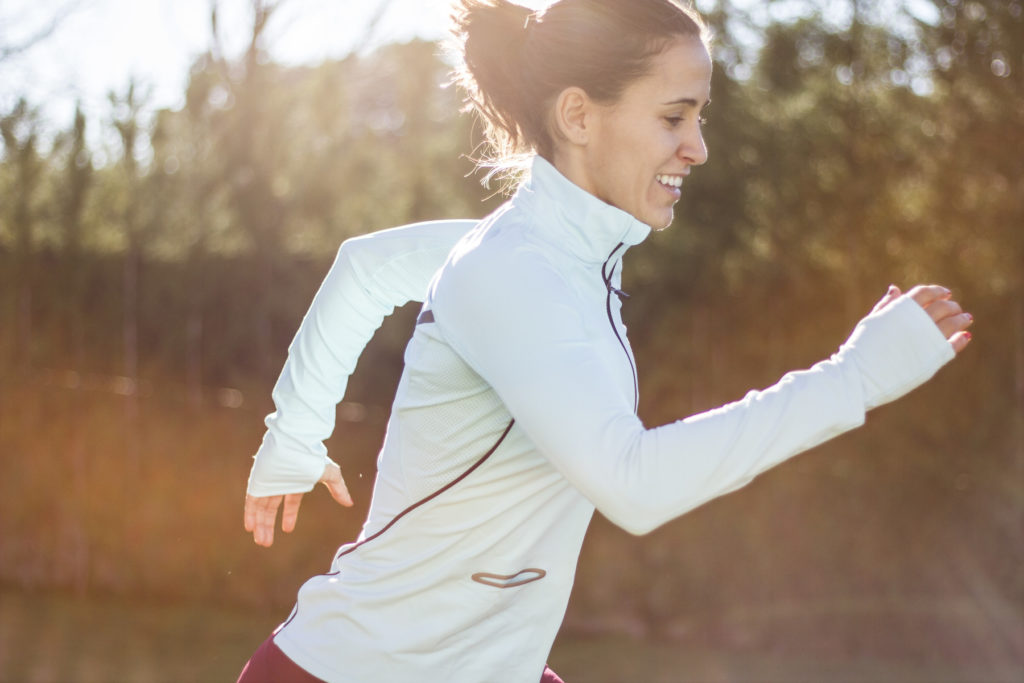 So until further notice, we're trading high-heels for running shoes, and three-piece suits for overalls with reinforced knees. Here are some outfit ideas for the men and women who are keeping active as best as they can during this time.
[white_box]
Related Post
the best chic high-performance gear right now
read more >
[/white_box]
The best active and outdoor styles this spring
1. HIKING
In our experience, a walk in the woods is a cure-all for many disquieting moods.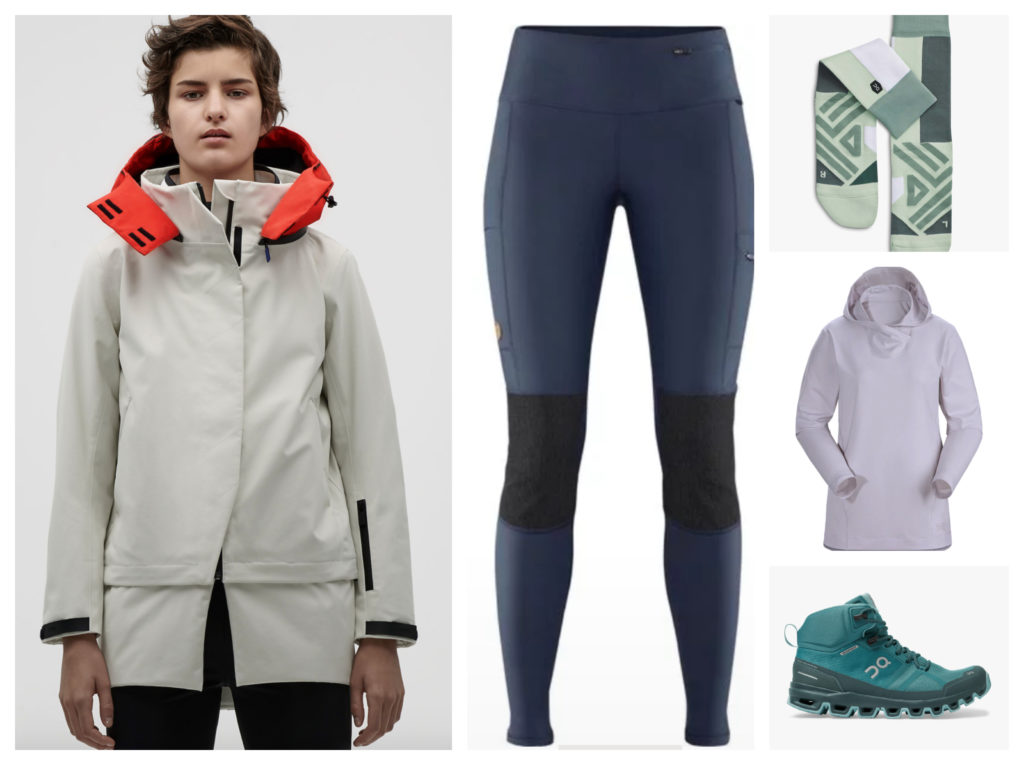 WOMEN:
Check out this sharp and modern waterproof jacket ($1,900) from Templa Projects, an Australian luxury outdoor performance wear brand, that we recently discovered.
Pair it with Fjallraven's technical and durable trekking tights ($175) and Arc'teryx's base layer ($89) that wicks moisture and also provides SPF protection. On Running's attractive socks ($21.99) have patterns at the arch which trigger sensory receptors to prime your feet while their hiking shoes ($229.99) are waterproof, lightweight and well-suited for any terrain.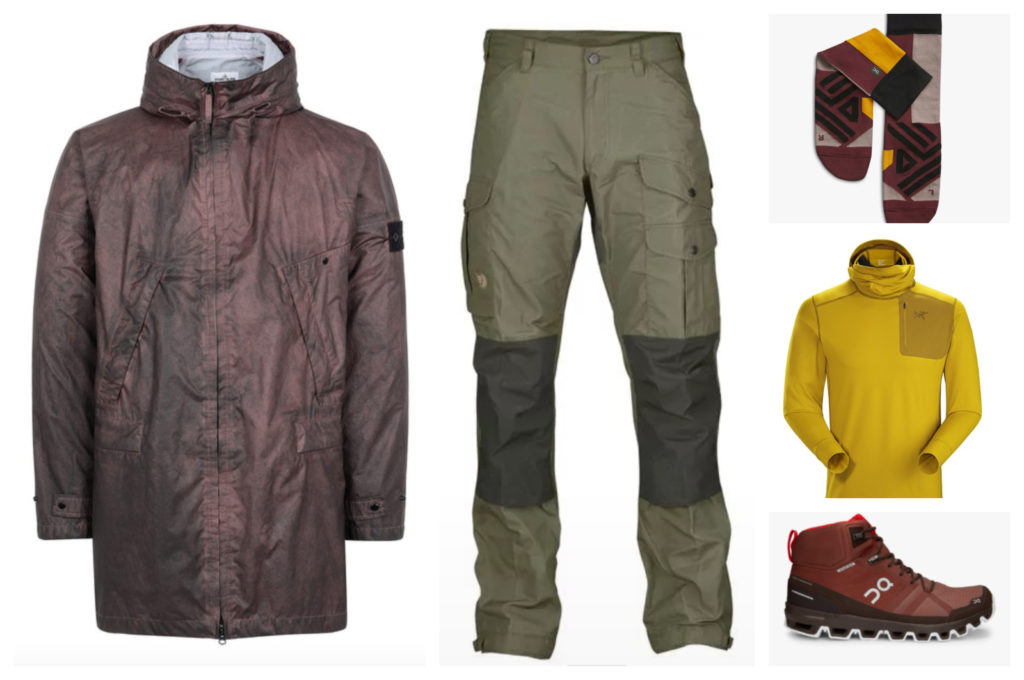 MEN:
Rugged and stylish, this Stone Island parka ($1,220) is made from a 3-layer light performance fabric that is breathable and water resistant.
Pair it with Fjallraven's six pocket trekking trousers ($155) and Arc'teryx's wicking hoody ($89) for all day comfort. Hardworking feet are given a boost with On Running's technical socks ($21.99) and hiking shoes ($229.99) that provide propulsion and stability.
[white_box]
Related Post
The Best Gourmet Snacks on the go for Outdoor Adventure
read more >
[/white_box]
2. RUNNING
Although races and marathons have been canceled, a solo run can be beneficial, not only physically, but mentally, as well.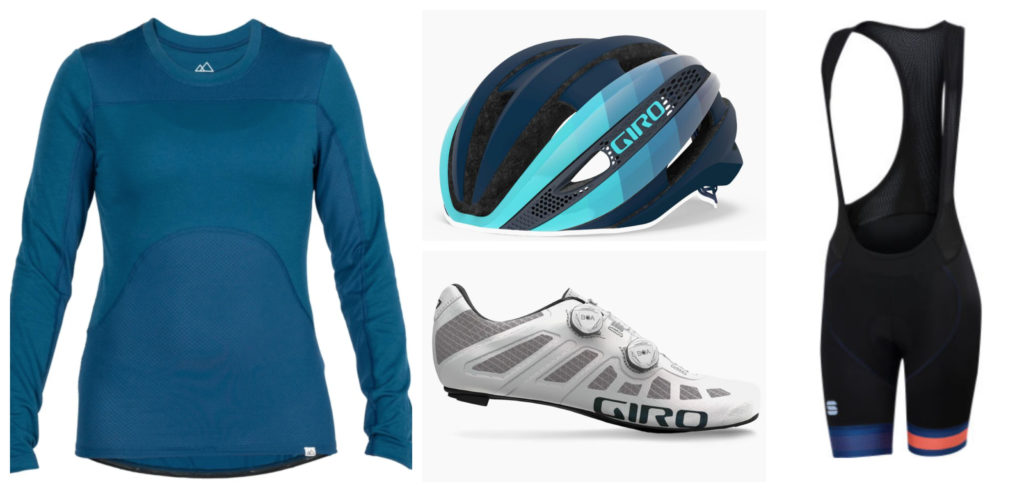 WOMEN:
If it's been awhile since you've run outdoors, start with one of the highest rated running shoes- New Balance 860v10 ($129.99) for superior support and exceptionally responsive cushioning.
Oiselle's perfect spring vest ($78) protects your core from the elements while the rest of your body runs free and the matching shorts ($62) have plenty of storage while maintaining a streamlined shape. Sports bras are key to any successful run and we love Girlfriend Collective's Paloma bra ($38) which is made from recycled plastic bottles and holds everything in.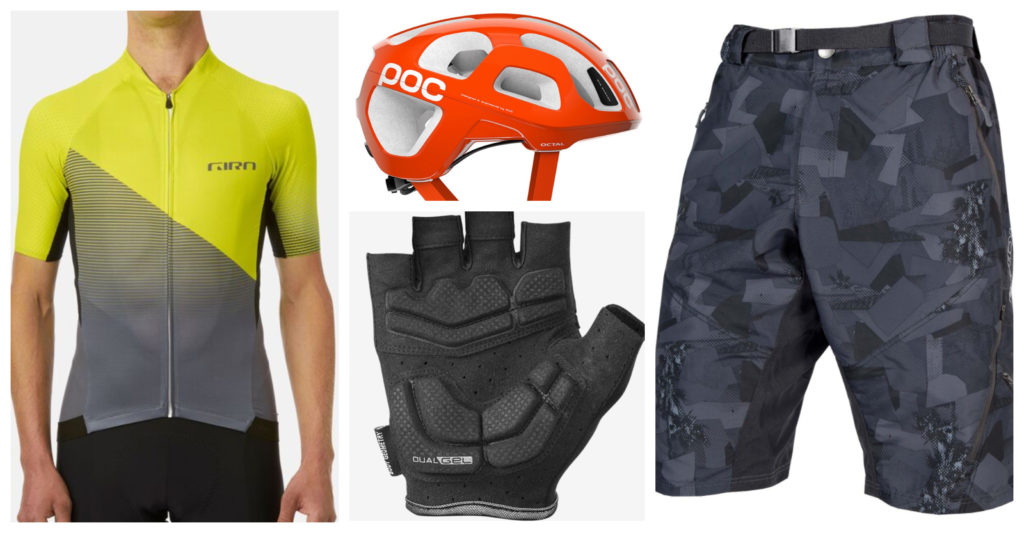 MEN:
Relive the high school and college days (when you were probably much faster) with Tracksmith's retro-inspired performance wear. The Van Cortlandt tee with an iconic diagonal stripe ($70) is made of the finest lightweight mesh and is also antimicrobial.
Pair with the brand's Falmouth shorts ($98) featuring a just right 6 inch inseam and constructed with a lightweight moisture-wicking, four-way stretch, water-repellent nylon blend. For cooler temps or light jogging, Lululemon's textured jogger ($128) make perfect sense for exercise and for laying on the couch afterwards. Arc'teryx's zip neck shirt ($95) delivers comfort and climate control on the move.
[white_box]
Related Post
The Best Chic Scandinavian Style Outdoor Gear Right Now
read more >
[/white_box]
3. GARDENING
Getting your hands dirty right now is a big no-no unless you're working in the yard. With a little (or a lot) of time and patience, we might all emerge with the proverbial green thumb.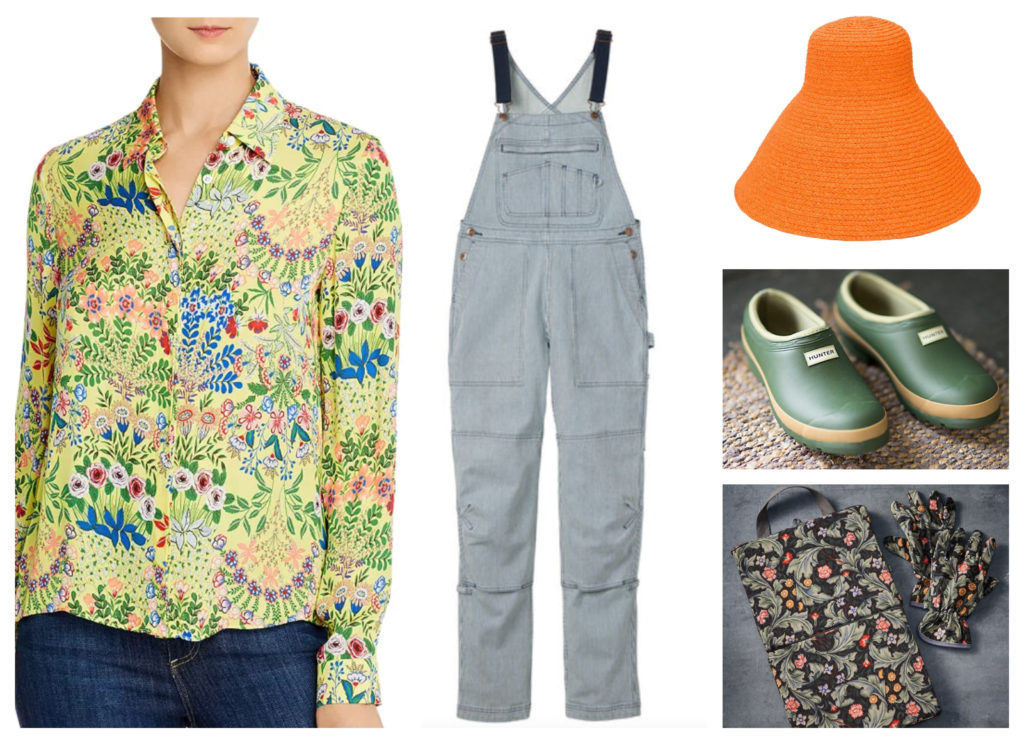 WOMEN:
We've been wanting to rock a pair of overalls for awhile now. Gardening is the perfect activity for a debut. These nostalgic railroad stripe overalls ($89.50) are made of a strong cotton blend that breathes easy in heat and humidity, while added stretch moves with your every bend. And it's got a total of 11 pockets!
Wear over this wildflower-inspired shirt ($275) from Alice & Olivia and blend right in to the garden. Don't forget some much needed accoutrements: Hunter rubber clogs ($95), a high-fashion Jacquemus bucket hat ($251) and a kneeling pad and glove set ($49.95) based on a vintage floral wallpaper pattern from the William Morris archives of London's Victoria & Albert Museum.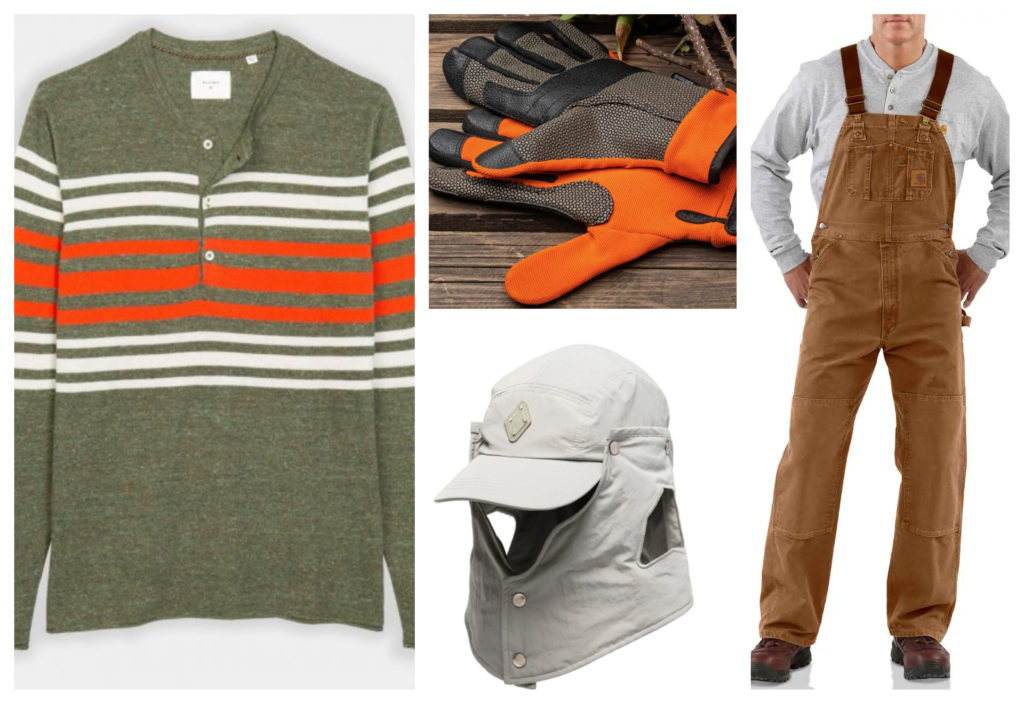 MEN:
Carhartt's heavyweight bibs ($79.99) are rugged enough for any job. Double down on earth tones with Billy Reid's lightweight engineered stripe henley in hunter green ($225).
Check out this protective nylon desert hat ($220) from A Cold Wall that actually won't look so strange in our era of social distancing. And Garrett Wade gardening gloves ($42.60) are designed using two layers of cut and puncture resistant fabric, plus one more for added structure.
[white_box]
Related Post
a calming music playlist to boost your peace of mind
read more >
[/white_box]
4. BIKING
Taking to the open road or trail feels very tempting right now. Like running, all races have been cancelled but an easygoing, solo ride certainly might work.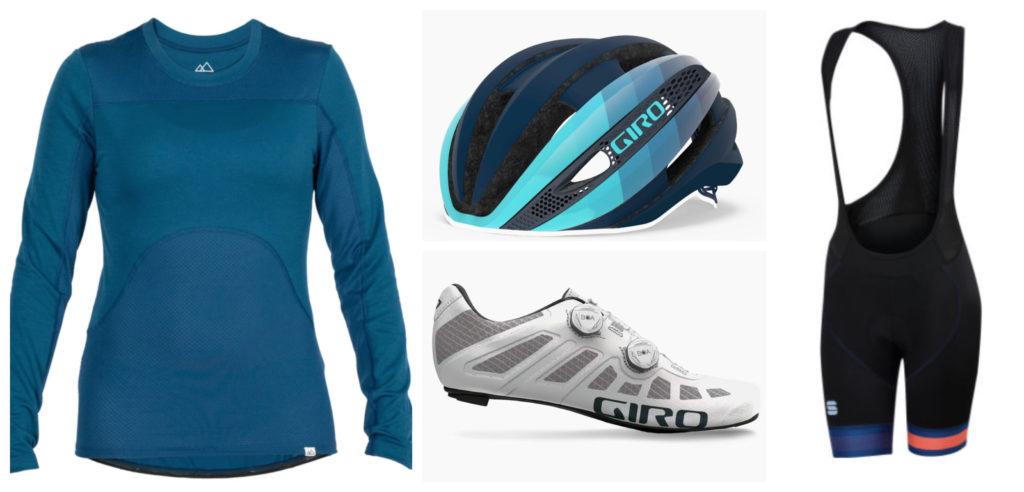 WOMEN:
Sportful's impressive aerodynamic bib shorts ($119) provide just the right amount of compressive muscle support for a comfortable and supportive fit.
The Sandia cycling shirt is a workhorse- with 50 UPF sun protection, a strategic combination of mesh and wicking panels, and a full pocket placket for essentials. Other cycling must-haves are Giro's Synthe MIPS helmet ($240) and Imperial Road shoes ($425).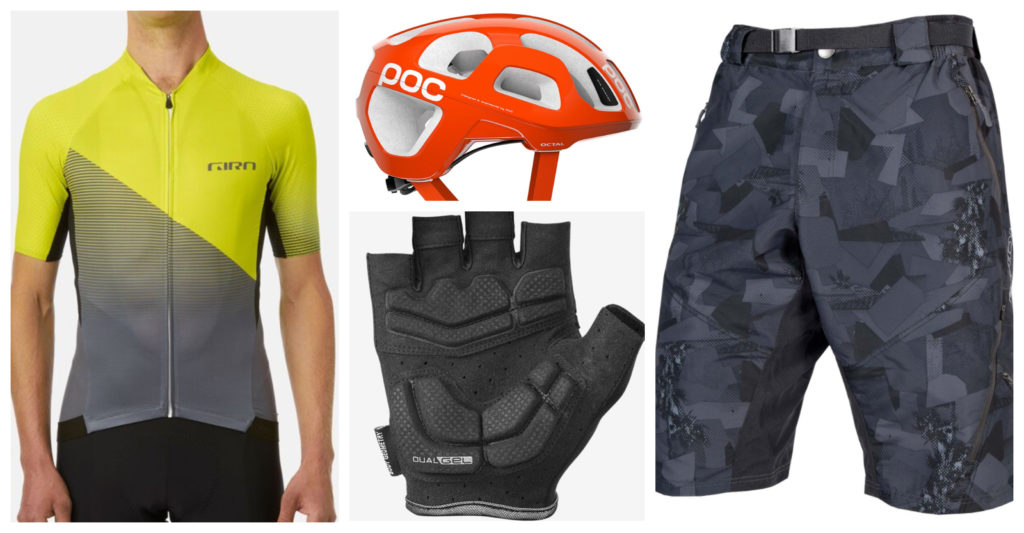 MEN:
Giro's pro-cycling jersey ($180) is one of the best fitting and highest performing jerseys available. Pair with Hummvee nylon ripstop shorts ($89.99) that were designed with the help of London delivery couriers.
The award-winning Octal helmet ($240) remains an evolution in protection for road cyclists while Specialized cycling gloves ($35) feature strategically placed gel pads throughout the palm to alleviate hand fatigue, in case you just want to keep on riding…
[white_box]
Related Post
The Healthy Eating Trends You Need to Know in 2020
read more >
[/white_box]
5. TENNIS
If you're lucky enough to have access to a private court, you might as well be working on that backhand. Just promise you won't invite anyone over for doubles.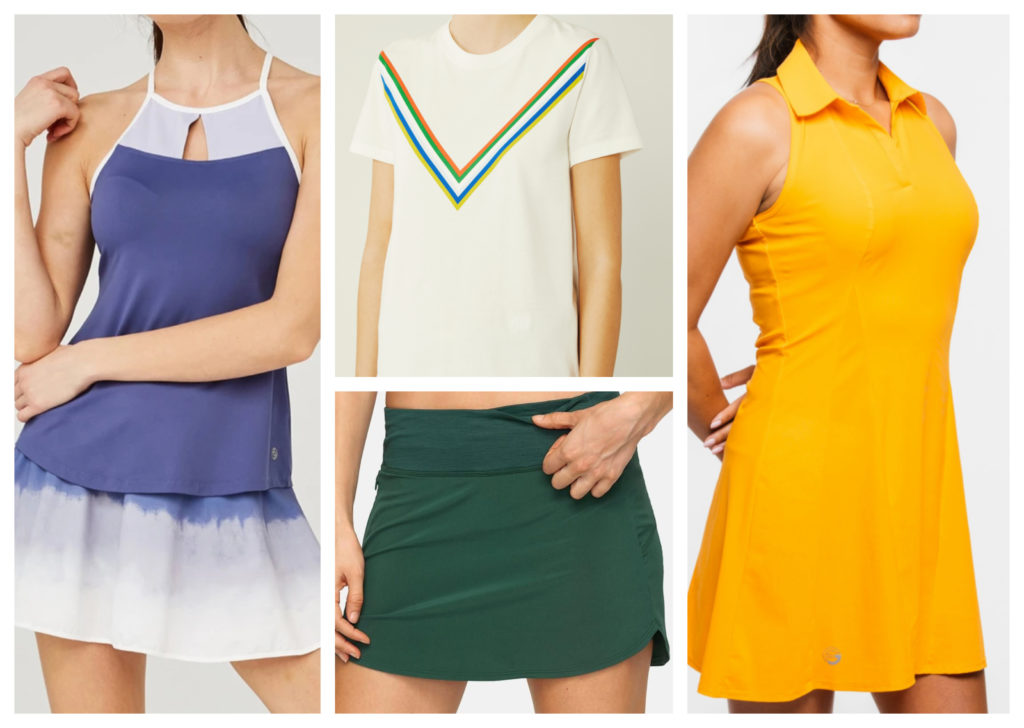 WOMEN:
We love Lija's always elegant tennis gear and this flattering, body skimming tank ($75) and skort ($85) has us motivated to get back on the court.
For a more classic look, try Tory Burch's chevron tee ($68) paired with Outdoor Voice's Hudson skort ($55) which features a lightweight quick-drying recycled polyester fabric and comfy knit waistband. More of a dress gal? This vibrant papaya one-piece ($180) is made from European jersey with 50+ UPF, breathability and 4-way stretch.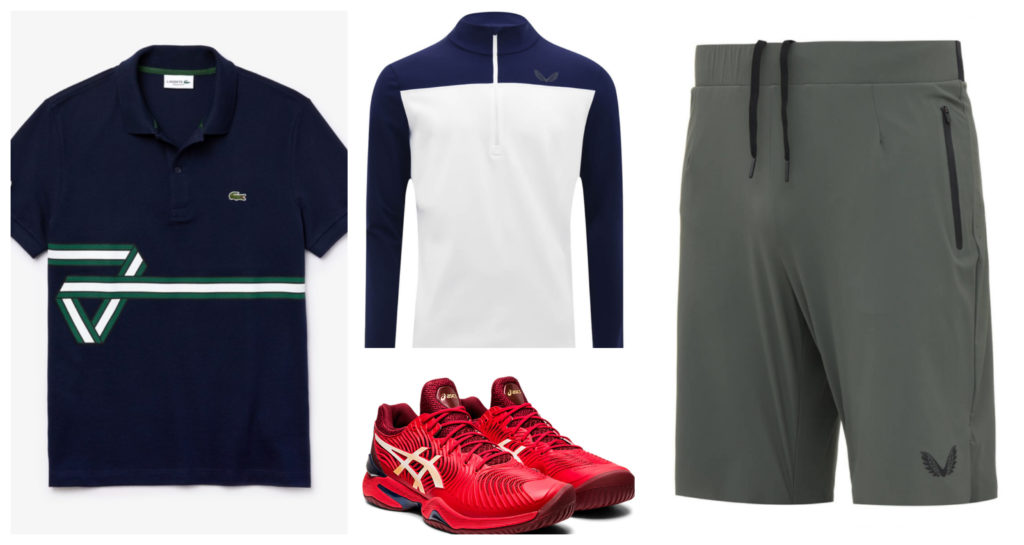 MEN:
Guys can't go wrong with an iconic Lacoste polo ($125) with Castore's superior athletic shorts ($90) that are completely sonic welded to allow a single cut from a single cloth, eliminating chafing and providing a unique tailored fit.
The brand's handsome zip jacket ($170) is also the perfect companion for any activity. The highly rated and reviewed Asics Court FF 2 ($170) in a bold red will set your game on fire ($170).
[white_box]
Related Post
how to find the right bicycle for a luxurious escape
read more >
[/white_box]
6. GOLF
We hear golf courses are still open, with restrictions in place. Shoot under par and you'll be out of there in no time.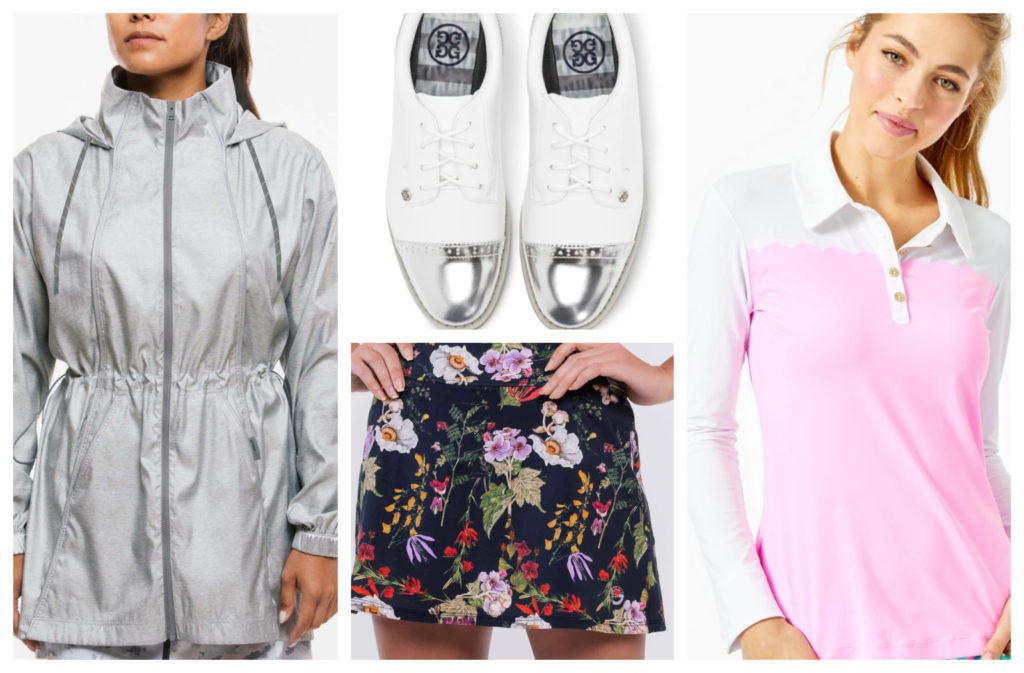 WOMEN:
This sweet Lilly Pulitzer scallop polo top ($138) has looks and function. It is made with soft meryl yarn that provides moisture management and excellent sun protection. On the bottom, Foray Golf's gorgeous floral skirt ($160) has 4-way stretch, wrinkle resistant Italian jersey and features hidden short pockets to keep your balls and tees.
For a little bit of shimmer and shine, we love this silvery water-resistant windbreaker ($250) and G/Fore's stylish cap toe golf shoe ($225).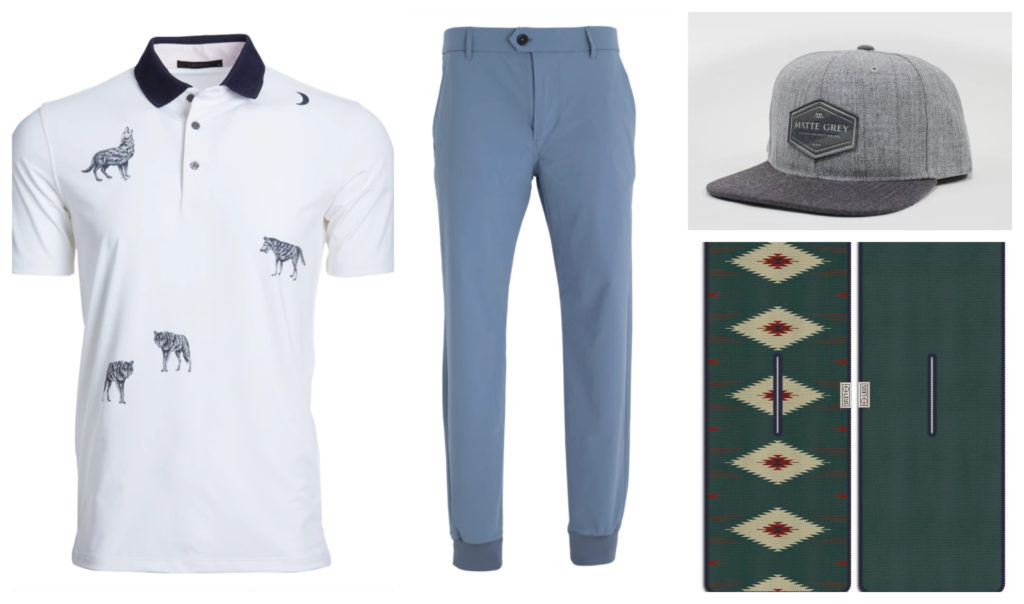 MEN:
Greyson Clothiers' designs strike the right balance between fashion and sports. This lightweight, moisture wicking polo with a wolf pack graphic ($110) paired with the Montauk jogger ($145) is casually sophisticated for on and off the course.
This waffled textured towel ($31.99) in a heritage Southwest pattern makes for an easy addition to any golf bag. And don't forget a clean-cut hat ($35) to top off the look.
The best active and outdoor sports apparel this spring
There you have it – some outfit ideas for the spring activities that are actually still possible, even in this era of COVID-19. And if these get curtailed too? Well, then there's always a good book.
join our community
For access to insider ideas and information on the world of luxury, sign up for our Dandelion Chandelier Newsletter here. And see luxury in a new light.
Crediting her training as a cultural anthropologist at Wellesley College, Julie has immersed herself in various industries in the last 15 years including fashion design, event planning, and fitness. Julie lives in New York where she loves trying every ramen and dumpling restaurant with her husband and three children. She finds joy in bold prints, biographies of fierce women, kickboxing. And spending way too long finding the perfect polish color to express her mood.