The Best Online Entertainment Right Now for Little Kids
All products are independently selected by our editors. If you buy something, we may earn an affiliate commission.
With distance learning from home the current situation for little kids from grades K-6, parents are understandably eager to find ways to keep the little ones entertained without introducing bad screen habits (and inappropriate content) during this challenging time. Our correspondent Jillian Tangen – herself a working mother of three – has rounded up the best online entertainment right now for little kids, including animals at zoos, science, movement and dance, art, music and story times. These activities aren't strictly just for education – but they're all mom-approved.
keeping the little ones entertained in the new normal
Nearly 90% of the U.S. population is under stay-at-home orders this month to help stop the spread of coronavirus. For families with kids, this means not only the dubious task of home schooling, but also the absence of many outside outlets of fun, including visits to museums, play spaces and all those after school sports programs they signed up for. Ugh.
[white_box]
Join our community
For access to insider ideas and information on the world of luxury, sign up for our Dandelion Chandelier newsletter. And see luxury in a new light.
sign up now >
[/white_box]
Thankfully however, being stuck at home doesn't mean the kids have to go bonkers with boredom. In addition to virtual playdates, parents have more options than they might realize.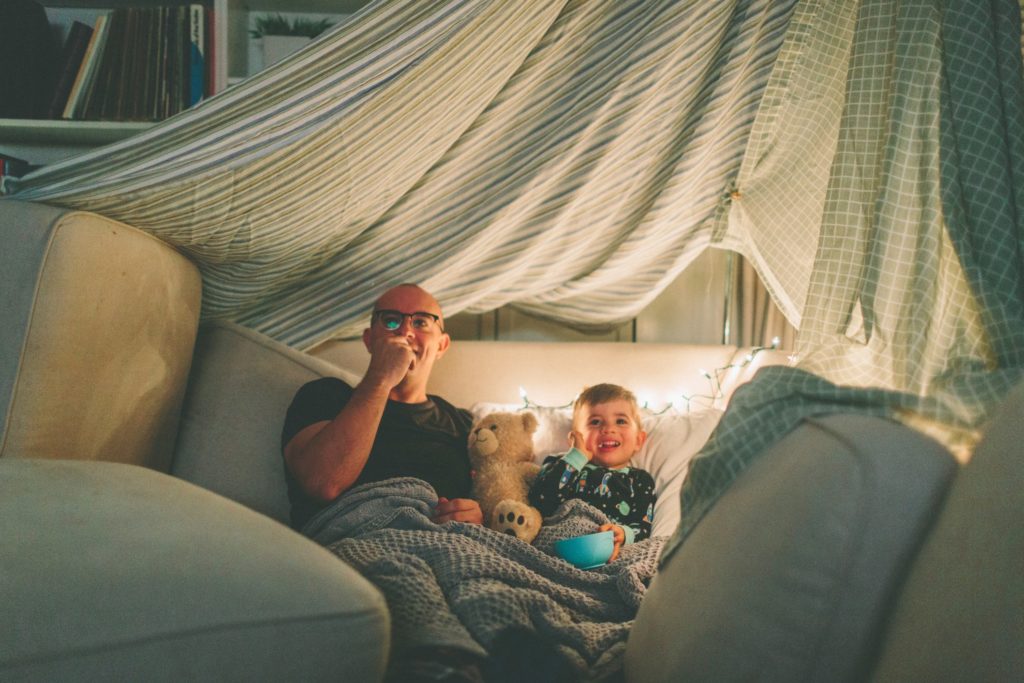 Around the world, zoos, cultural institutions, national parks, artists and athletes have opened up their doors to help families get out of the house for some fun without actually leaving their homes.
From meditating with the jellyfish at the Monterey Bay Aquarium to a chance at Skyping with a scientist or doodling with one of their favorite authors, here are our top picks for keeping young kids engaged and entertained this month, no matter their interests.
the best online entertainment right now for little kids
We've got online entertainment options for little kids who love animals at zoos, science, movement and dance, art, music and story time.
1. animals.
Just because the zoos and aquariums are closed doesn't mean you can't peek in on hippos, pandas, jellyfish and sharks. There are 11 animals to watch on live feed at any time you like at the San Diego Zoo. Personally we can't get enough of the Polar Bear.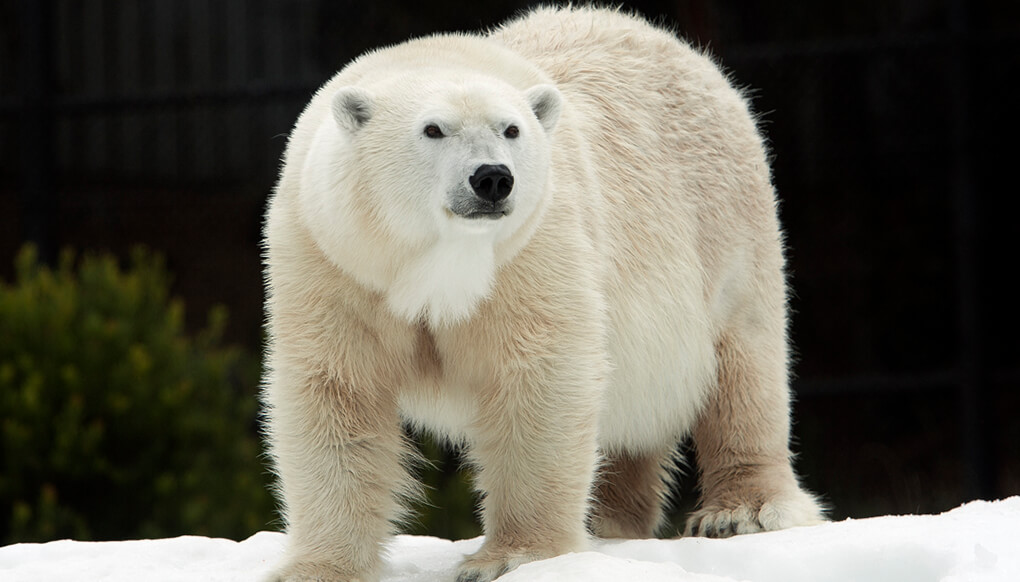 The Cincinnati Zoo (home of the famous Fiona the hippo), is hosting a Home Safari on their Facebook Live Feed at 3 p.m. ET. They also have up-close animal experiences, plus activities to do at home.
What could be more soothing than watching jellyfish drifting serenely through the water? In addition to 10 live webcams of sea creatures, the Monterey Bay Aquarium hosts MeditOcean, a soothing 11 minute guided meditation video, featuring the undulating and graceful ballet of several aquarium jellyfish – perfect for helping kids unwind after their school work.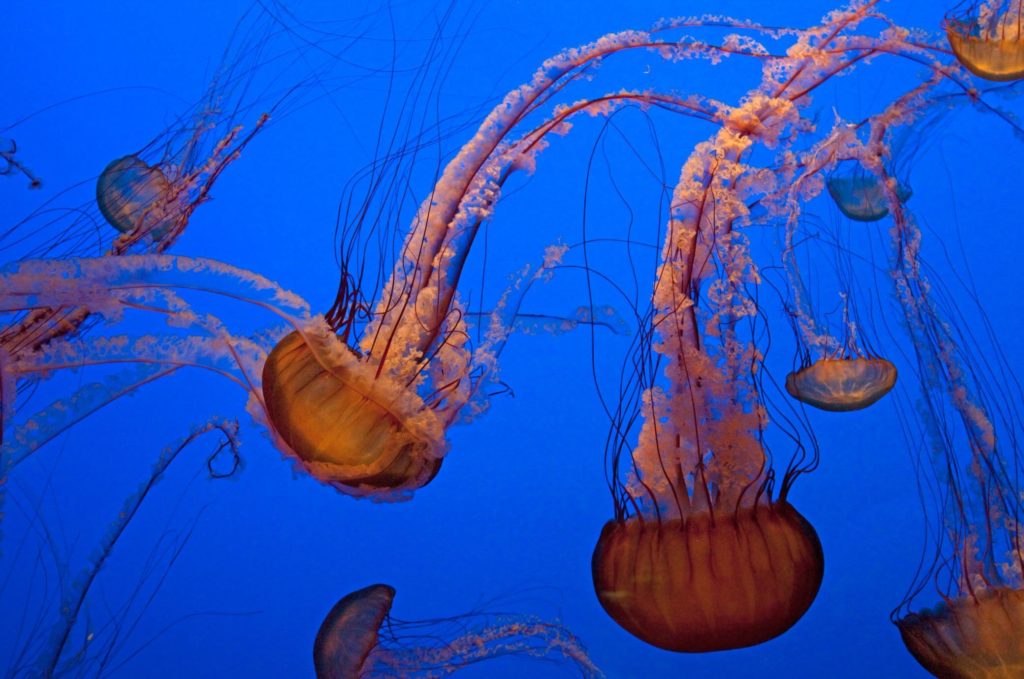 Chicago's Shedd Aquarium has already captured hearts with the antics of its resident penguins, which have been filmed roaming the empty halls of the aquarium. Many people experienced a rare moment of joy upon seeing Wellington, a 30-year-old rockhopper penguin who is one of the oldest in the United States, seemingly overcome with excitement and befriending a young Beluga whale. Animal lovers will want to follow their Facebook page, too: They're sharing all kinds of behind-the-scenes videos and fun virtual experiences kids will enjoy.
[white_box]
Related Post
the best online academic programs for distance learning
read more >
[/white_box]
2. science.
Every weekday at 10 a.m. P.T., the California Science Center is livestreaming Stuck at Home Science, a new video series of science activities you can do at home. All activities use easy to find household supplies and are appropriate for a variety of ages.
The American Museum of Natural History in New York offers online learning materials for science fans of all ages. The museum's OLogy website provides games and activities for kids and covers a range of science topics, including archaeology, paleontology, astronomy and marine biology. The AMNH courses on Khan Academy delve into subjects such as human evolution, earthquakes and volcanoes, the universe, and, of course, dinosaurs. Still need more AMNH? You can also peek behind the scenes on the museum's YouTube channel, or take a tour of the universe in videos created for the Hayden Planetarium.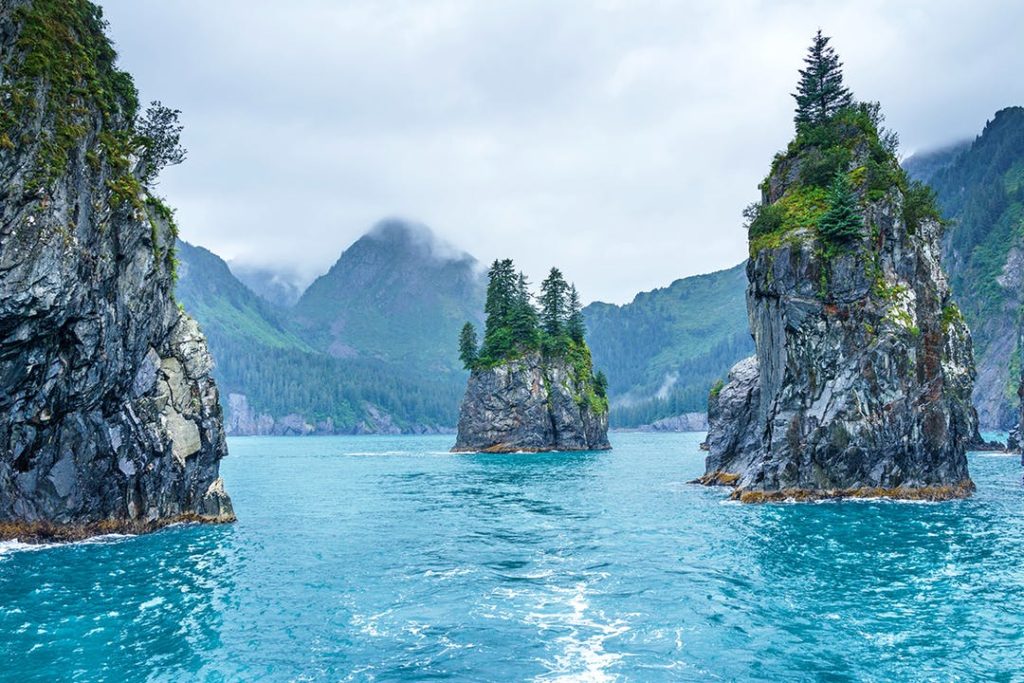 NASA is bringing the universe straight to living rooms around the world with NASA at Home. The new website includes dozens of tutorials on different STEM activities for kids and adults alike including projects like building a moon habitat, an edible spacecraft and rockets that kids can build in a backyard. There are also videos, podcasts, e-books and virtual and augmented reality tours. On top of that, NASA Television is also running NASA at Home-themed programming from 10 a.m. to 4 p.m. weekdays.
[white_box]
Related Post
the best places for a luxury skip-generation vacation
read more >
[/white_box]
Want to have a family Q&A with a scientist? Sign up at Skype a Scientist and get matched with an expert, for a live Skype chat about real scientific research.
A number of National Parks have teamed up with Google to create virtual tours. The Kenai Fjords National Park tour lets you explore glaciers, fjords, and icebergs located in the Alaskan wilderness. Descend into an icy crevasse, kayak through majestic icebergs, and even see how a glacier melts and the effects that climate change has on this frozen terrain.
[white_box]
Related Post
the soothing power of the best puzzles right now
read more >
[/white_box]
3. movement
Go Noodle gets kids up and moving with silly songs and games that promote physical activity, active learning, heightened engagement and enhanced focus. Whether they're dancing along to songs from Trolls or doing an actual workout, it's all good. GoNoodle videos will help get the wiggles out.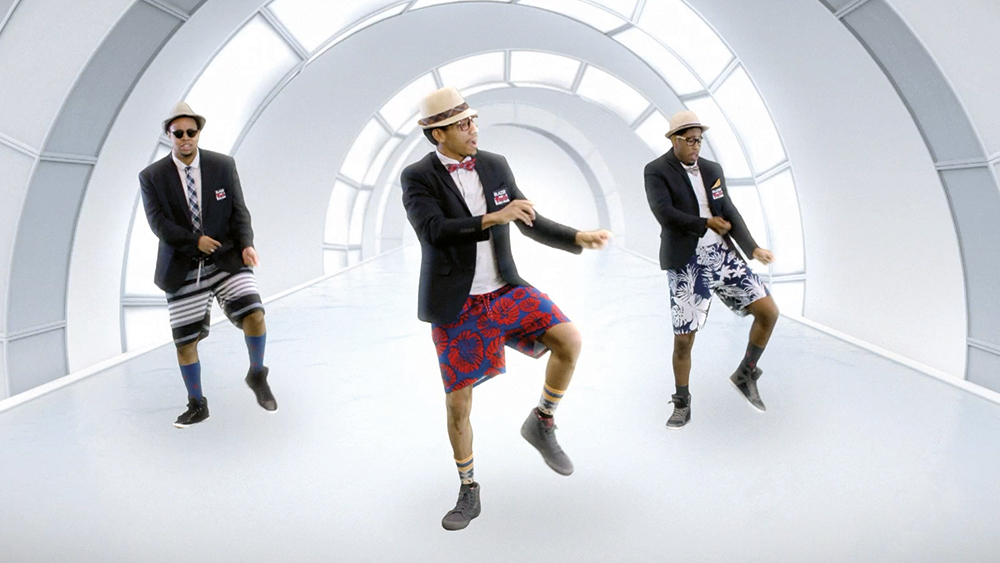 Specifically designed for kids ages 3 and up to engage in mindfulness and yoga practices, Cosmic Kids Yoga offers a variety of videos that your kids can follow along with at home. Videos are sorted by age and activity level. So you can choose from an easy beginner-level video for little kids or high-energy yoga videos for older kids.
The Body Coach offers a variety of exercise videos for kids through his new series P.E. With Joe. Kids will love his irrepressible enthusiasm and ongoing "spot the difference" game throughout his videos.
Peloton has launched a series of family cardio, meditation and strength classes called Peloton Family perfect for ages 5+. (Full disclosure: our CEO is on the board of Peloton Interactive). Afterall, the family that meditates together, survives homeschooling together.
[white_box]
Related Post
innovative ways to connect in a time of social distance
read more >
[/white_box]
4. art
Artist, writer and Kennedy Center Education Artist in Residence, Mo Willems is hosting daily Lunch Doodles video sessions at 1 p.m. ET on weekdays where kids can learn how to draw some of his most famous characters.
Take a virtual field trip! More than 2,500 museums around the world have made their collections accessible online through Google Arts and Culture. Also available for view are Banksy's Street Murals from around the world so kids can explore his work in its full context, rather than just through a close-up.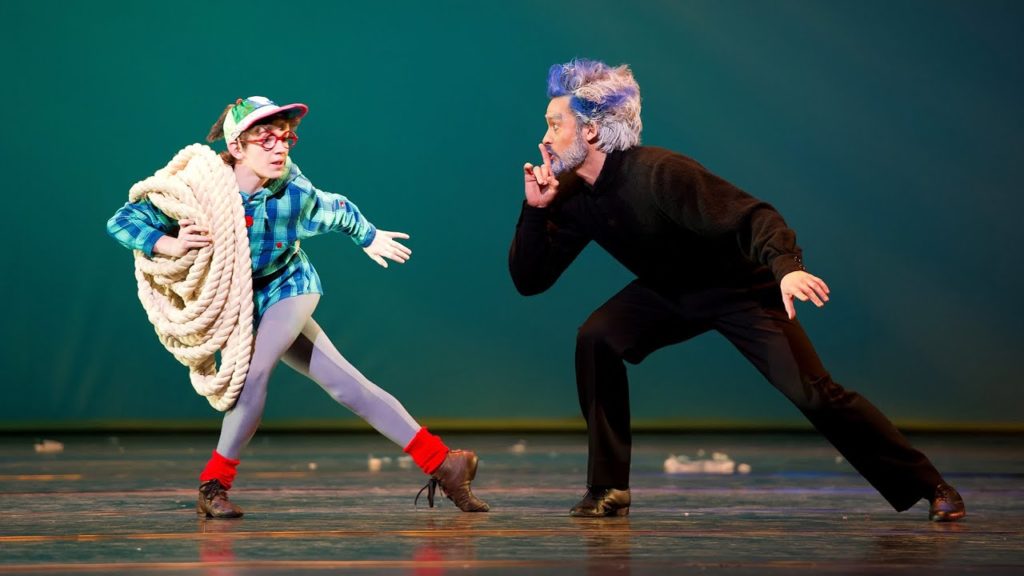 Dav Pilkey, the celebrated author behind both the Dog Man and Captain Underpants book series, is hosting Dav Pilkey At Home. Together with the Library of Congress Dav is streaming how-to-draw demonstrations and read-alouds to his young book lovers.
When it comes to high culture, don't underestimate YouTube. London's Royal Opera House has uploaded some of its top performances from famous operas and ballets, including the kid friendly productions such as "The Caterpillar" from Alice's Adventures in Wonderland and "Peter and the Wolf."
[white_box]
Related Post
a calming playlist of music to boost your peace of mind
read more >
[/white_box]
5. music
Spotify has launched Spotify Kids in the U.S., Canada and France. The app offers playlists for little ones focused around specific categories. They include Movies, TV, Stories, and various activities, like "Learn" or "Party."
For younger kids, there's character-based artwork and content aimed at the preschool set. For example, you'll find singalongs or lullabies. Meanwhile, older kids can listen to popular tracks that are also age-appropriate. So there's no need to worry about explicit lyrics.
Budding Broadway fans around the world can now stream the works of Sir Andrew Lloyd Webber on YouTube. The series, dubbed The Shows Must Go On!, features a weekly release of some of his most celebrated shows. Including "Joseph and the Amazing Technicolor Dreamcoat," "Jesus Christ Superstar" and "Cats."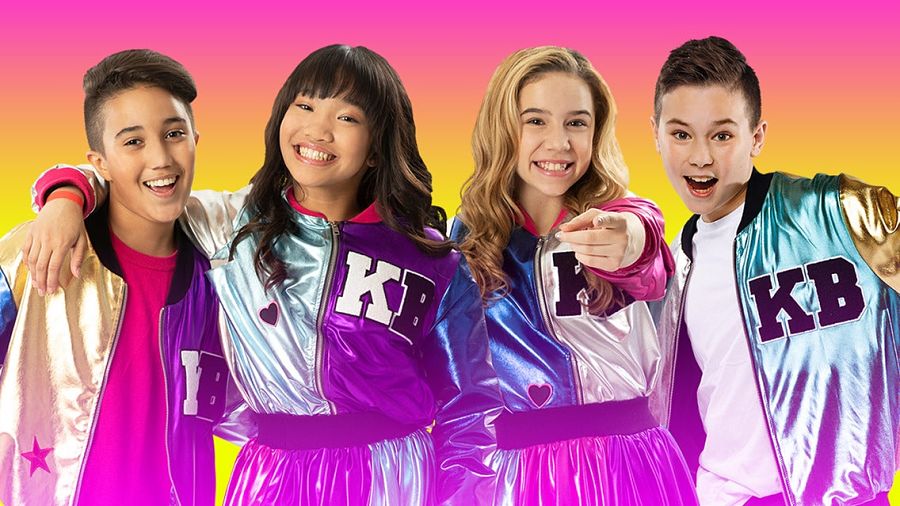 Spare the Rock, a family-friendly radio show airing on stations across the US, is serving up a weekly dose of "indie music for indie kids."
Kids can sing, dance and burn off extra energy to kid-friendly versions of popular songs like "Old Town Road" and "Truth Hurts" with Kidz Bop. In addition to a regular rotation of songs and videos, the group is hosting a daily dance break at 3 p.m. E.T.
[white_box]
Related Post
the luxury gift guide: the best for kids of all ages
read more >
[/white_box]
6. reading
Story Time from Space is a series of videos featuring astronauts reading stories from space to kids. They also will get a look at what life is like in a space station too, which is really neat.
We all know that the answer is "in a book." Because LeVar Burton told us for over 26 years via the Reading Rainbow! Now the cultural icon is helping everyone in quarantine by extending his podcast, LeVar Burton Reads, to a livestream via Twitter Live.
Need some bedtime reinforcements these days? Dolly Parton is the latest celebrity ready to tap herself into homes across America with a new YouTube series, Goodnight With Dolly on Thursdays at 7 p.m. ET for her littlest fans. The series features Dolly – the self-proclaimed "book lady" – reading a series of books from her Imagination Library.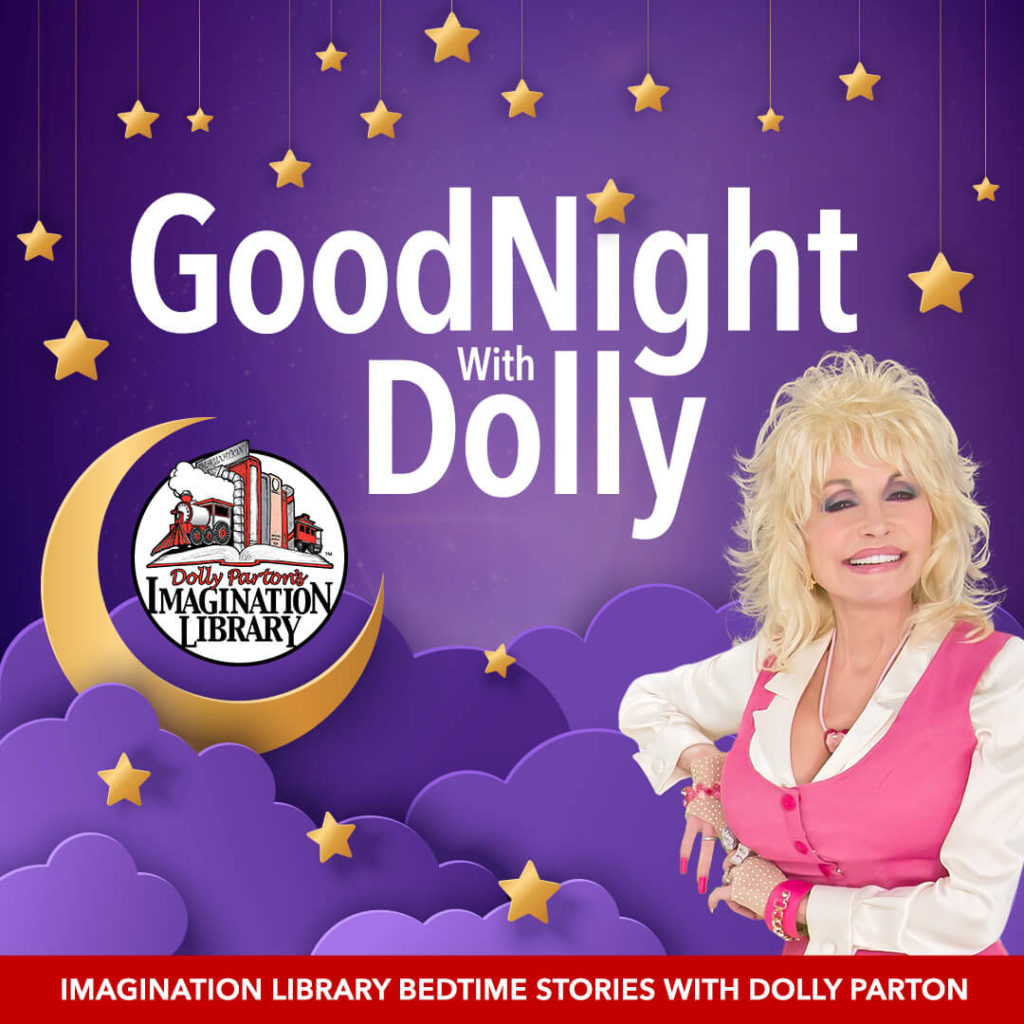 Jennifer Garner and Amy Adams partnered with Save the Children and No Kid Hungry to launch Save with Stories. As part of the program, they've rounded up dozens of celebrities who read children's books they share through Instagram. Chris Evans reads If You Give a Dog a Donut, and Eddie Redmayne reads Zog. Jeff Goldblum shares Horton Hears a Who, while Sarah Michelle Gellar relates Pig the Pug. The list of storytellers goes on and on.
Storyline Online's YouTube channel has a vast library of free videos in which celebrities read popular kids' books out loud.
the best online entertainment right now for little kids
That's it! Some of the best online entertainment we could find right now for little kids, including animals at zoos, science, movement and dance, art, music and story times.
We can't take our kids to the playground right this moment. But we can still give them unprecedented access to art, music, movement and learning opportunities online. To help keep them busy. And learning! It also helps to know that we will all get through this together. In the meantime, a little family meditation helps, too.
join our community
For access to insider ideas and information on the world of luxury, sign up for our Dandelion Chandelier Newsletter here. And see luxury in a new light.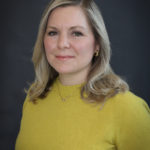 Jillian Tangen is the Head of Research at Dandelion Chandelier and a former Senior Research Analyst at McKinsey & Co and Analyst at Shearman & Sterling. She is an avid fan of Nordic design, having owned an independent lifestyle store and sales agency focused on emerging Scandinavian design. Jillian lives in New York and is married with three young children. She loves cross-country skiing, the New York Rangers, reading, travel and discovering new brands.