Luxury consignment and resale sites are on fire right now. These vintage luxury merchandise sites – a core driver of the circular economy – were already growing rapidly. Now, with retail stores closed and shoppers at home with plenty of time to browse thanks to the coronavirus social distancing requirements, business is booming. So, what is it like to consign and buy from the luxury resale online site The Real Real (TRR)? Here's what you need to know about the Real Real resale site. Our correspondent Jillian Tangen shares her insider insights on how The RealReal works, and how to successfully consign and shop on the online luxury resale site.
what to do with those Jimmy Choos?
I'll never forget my first pair of Jimmy Choo's. They were black patent leather with a subtle matted black zebra print overlay. The four inch stilettos were a Christmas gift from my husband, then boyfriend, in 2007 during the early days of our relationship. I wore them often on our late nights out dancing and even to a few business meetings. I relied on them for courage and much needed height in a sea of male counterparts.
[white_box]
Join our community
For access to insider ideas and information on the world of luxury, sign up for our Dandelion Chandelier newsletter. And see luxury in a new light.
sign up now >
[/white_box]
Fast forward more than ten years later and those beloved heels were collecting dust in my closet. After three children not only had my lifestyle drastically changed, but apparently so had my shoe size. From classic Nude Pigalle Christian Louboutins to Fendi block heel pumps, each laid in its dust bag unable to be worn again.
Initially I thought I might hang onto them since I had three daughters. Who knows, maybe years from now they might find as much joy in them as I had at school dances and on their first dates – hence why they were stored up for so long. Then one of the worst things that can happen to an apartment dweller happened – I ran out of space.
[white_box]
Related Post
The Best Luxury Consignment and Resale Sites Right Now
read more >
[/white_box]
No longer could I justify holding onto so many pairs of shoes. I couldn't wear and that wouldn't be worn for quite some time. I had to do something about it.
The Real Real to the rescue!
That's when I discovered The RealReal. Around the time we first wrote about the best luxury consignment and resale sites, I was sending my first box off to the brand's warehouse in Secaucus, New Jersey for authentication.
In the ensuing months, I've had first-hand experience both buying and selling on the RealReal site. Here are some insider insights on what both of those experiences are like on the Real Real.
What You Need to Know about how to consign on The RealReal luxury resale site
How does The RealReal work, and what is it like to both buy and sell luxury goods on the online site? Here are answers and insights on some commonly-asked questions.
1. what's the Real Real origin story?
The RealReal (TRR) was launched in 2011 by Julie Wainwright as an online platform for selling pre-owned luxury goods.
Of course, selling used clothing isn't anything new – consignment and vintage shops have been with us for quite some time.
What sets TRR apart is it's strictly luxury product selection and its meticulous authentication process. And that's no small thing. It is a daunting task to grapple with a luxury goods counterfeit market worth an estimated $461 billion dollars.
It turns out that a company designed to give another chance at life to secondhand Chanel flats, Prada backpacks, Burberry trenches turns out to be pretty valuable.
In less than 10 years, the company has grown from Wainwright's kitchen table to publicly traded corporation. The company now has 10 retail locations around the US. Online, TRR now carries a curated collection of women's, men's and kids' fashion, fine jewelry, watches, fine art and home decor, too.
When it went public last year, the luxury consignment company was valued at more than $1 billion.
2. How does the consignment process work?
Which brings us back to how items get to their warehouse and onto their site. Instead of having to schlep your bag of unwanted clothing, accessories and home items to their store locations (though you can if you want), consignees can mail items in with a prepaid shipping label as I did.
They can also request a visit from one of the company's luxury managers to visit their home. Managers operate as de-facto fashion consultants. They help clients decide what should stay and what should go – with some making visits and pick ups as often as once a month for their most active clients.
From time to time, TRR partners with luxury brands to reward those who consign items from the brand. For example, last fall customers who consigned their pre-loved Burberry items on The RealReal were "rewarded for acting sustainably" with an exclusive personal shopping experience in select Burberry stores. Stella McCartney is a recurring brand partner for the site.
After items are collected, they are then sent to the company's warehouse where they are examined for their condition before being authenticated. Any items that do not meet quality standards (too worn or scuffed for example) are sent back to the consignor at no charge.
3. How does The Authentication Process work?
TRR employs more than 100 in-house experts including gemologists, horologists and luxury brand authenticators to inspect the 1000s of items that arrive at their warehouses every day, ensuring everything they sell is not only 100% authentic, but also in top condition for eager buyers.
Accepted items are then inspected for construction and brand trademarks and other key identifiers. Fine jewelry and watches are viewed by certified and specially trained gemologists and horologists, or watchmakers, on staff.
4. How high is the return rate?
Over the course of the past two years I have probably sent six to eight boxes of assorted women's clothing, shoes, handbags and even hard to find Scandinavian kids items to The RealReal for consignment. I've had some items returned due to condition. The overwhelming majority have been accepted and sold (fun fact: the majority of items listed on TRR sell within 90 days), helping to make much needed room in my 3-bedroom apartment.
5. How do consigned items get merchandised on the site?
After the authentication process is complete, the product goes to copywriting. There, the team creates detailed descriptions for each item, including measurements and special characteristics, like runway season, if applicable. Then the pricing team determines the price of each item. It is based on data from over 8 million items sold on the website, as well as real-time market demand before it is photographed and placed for sale.
[white_box]
Related Post
Which Luxury Vintage Handbags are the Best Investments?
read more >
[/white_box]
6. How much can consigners earn?
As far as commissions are concerned, The RealReal uses a tiered structure where commissions vary based on the type of items being sold, and the dollar amount of net sales. For items $1,500 or less, The RealReal offers a 55% commission, for example, while it pays up to 85% on fine watches.
What You Need to Know about shopping on The RealReal luxury resale site
There's only one problem – after I make a sale (and even when I don't if I am being honest), I am filling that newly found empty space with items found while pursuing TRR's website.
It appears I'm not alone in my newfound obsession with The RealReal. Online orders from the company increased 15% between 1Q last year and this year. Whether it's the thrill of getting a deal on a hard to find style or a chance to be a part of the circular economy, The RealReal has made the luxury resale market more exciting and accessible than ever.
1. what's the quality of brands on the site?
From brand new Georg Jensen Cobra Candlesticks ($195) and classic Chanel Espadrilles ($645) to fun Molo print dresses ($35) for my daughters and a John Hardy tuxedo cufflink and stud set ($445) for my husband – I've shopped it on The RealReal.
their SoHo store has a secret Hermes vault filled to the ceiling with colorful Birkins.
2. Is it is easy to find what you're looking for?
At first, shopping on the resale site can feel overwhelming. There are more than 625,000 items to browse after all.
I find, one of the best ways to cut through the clutter is to create saved searches of your favorite brands or items that you're specifically looking for. That way when new merchandise is released it will pop up in your feed and be easily viewable. Just make sure to hit "refine" to input your sizes.
I have saved searches for everything from investment pieces like The Pouch from Bottega Veneta ($2,500) to everyday items from my go-to brands Stine Goya, Rodebjer, Mansur Gavriel and Ganni. I also keep saved searches for each of my kids in their various sizes and a few home brands.
3. Does the site have a fashion editorial point of view?
Another great place to look on the site? The always-changing Editors Picks. These items are hand-picked by members of TRR to reflect the best that the site has to offer on any given day.
In general 2020 has been a year when talk of the circular economy has taken off, with even much-photographed street style stars being spotted in vintage Céline, Jacquemus and Lemaire.
4. what's the shipping and return policy?
TRR charges $11.95 for shipping no matter how much you buy so you may want to consolidate your shipments. Another reason to buy in bulk is that they frequently have promotions that reward you with store credit. For example, spend $250 get $50 back in credit or spend $500 and get $100 back. One final note when shopping on TRR, make sure you can return if you are unsure about sizing. Some items are not returnable.
[white_box]
Related Post
The Best Substitutes for High-Priced Luxury Beauty products
read more >
[/white_box]
so, what replaced those Jimmy Choos?
Like a Cinderella story, I'm happy to report that this tale (also involving shoes) has a happy ending. All of my former shoe collection has gone on to new homes. I hope they bring as much joy and happiness as they once brought me.
In their place are now some slightly more practical styles like Gucci Brixton Loafers ($625) and Mansur Gavriel Ballet Flats ($375). Though I must admit I've also indulged in some glittery silver Gucci Webby Sandals ($495) on the site for the off chance that we may hit the town one night again soon.
Those are my insider insights on working with and buying from The Real Real. What's your experience on the site?
join our community
For access to insider ideas and information on the world of luxury, sign up for our Dandelion Chandelier Newsletter here. And see luxury in a new light.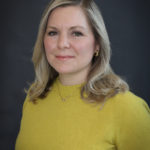 Jillian Tangen is the Head of Research at Dandelion Chandelier and a former Senior Research Analyst at McKinsey & Co and Analyst at Shearman & Sterling. She is an avid fan of Nordic design, having owned an independent lifestyle store and sales agency focused on emerging Scandinavian design. Jillian lives in New York and is married with three young children. She loves cross-country skiing, the New York Rangers, reading, travel and discovering new brands.