Almost none of us can travel internationally right now, and we're really missing the flavors and aroma of the food of our most beloved travel destinations. If you're feeling the same way, why not cook your way to your favorite international destination? Our correspondent Julie Chang Murphy has curated a list of the books that can guide your kitchen journey. Taste the world with home cooking from the best cookbooks and subscription boxes of snacks with the authentic cuisine of these top international travel destinations.
taste international travel from your home kitchen
Some things transition online more easily than others. So far we've moved our schools, workouts, and even happy hours over to the internet. And depending on the day (or hour), we might be feeling super grateful about that . . . or increasingly irritated.
One experience that simply cannot be replicated, however, is travel. Sure, there are books to read and videos to watch online. But a rejuvenating and perspective-changing vacation requires an engagement of all the senses.
Hearing the lyrical charm of a local language, seeing the vibrant colors of an exotic landscape, and smelling a small corner of the earth where you've never stepped foot before, perhaps after a dramatic rainstorm.
As our passports go un-stamped for the foreseeable future, we are satisfying our wanderlust and sense of adventure in the kitchen.
In many ways, using unfamiliar ingredients can stretch our minds. It can stimulate our curiosity and even make us feel a bit uncomfortable. And the process of cooking food from another culture gives you a tangible connection to that far-flung locale on the map.
Not to mention providing some novelty from your current rotation of pasta with red sauce and pasta with white sauce.
Take a spin around the globe and see where you end up! We've rounded up some of the latest and most celebrated regional and international cookbooks for the globally-inspired home cook.
From the Louisiana Bayou to India to Norway, the world is your oyster – all from the comfort of your own kitchen. But if you're not an ambitious cook and you still want to play along with this idea, we have a tasty solution for that, too. Read on!
The Best Cookbooks for International Cuisine Right Now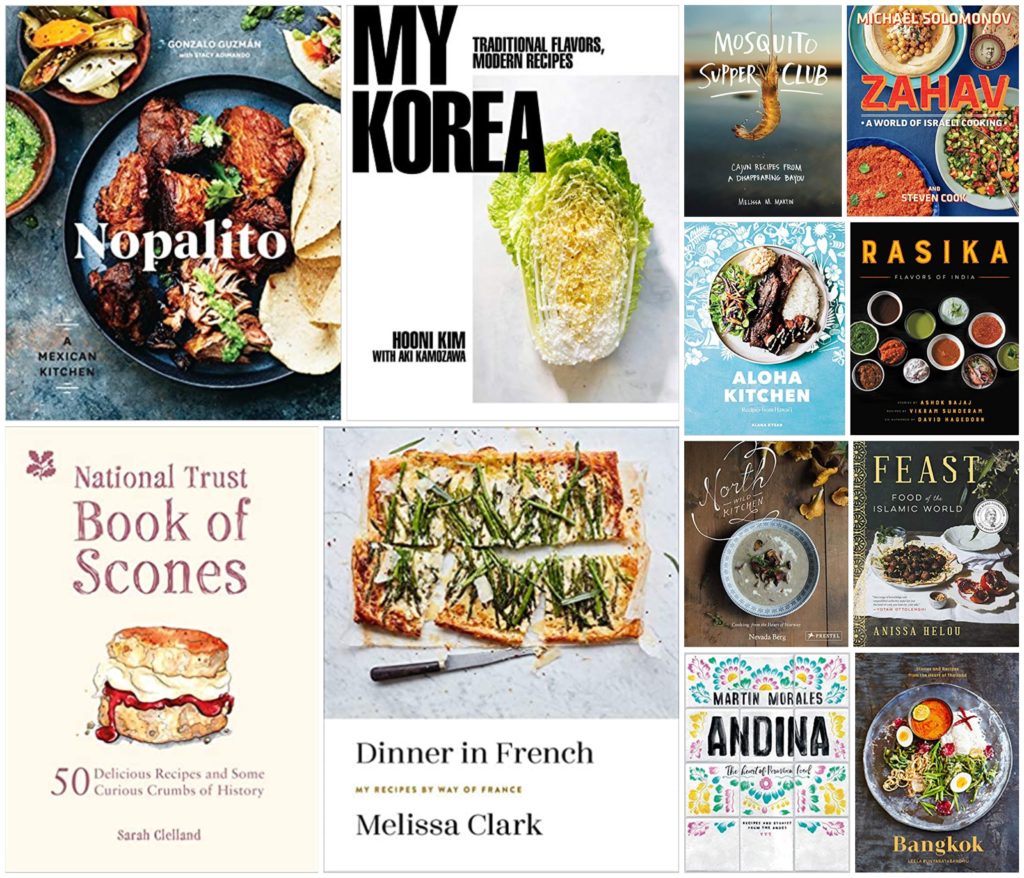 1. Zahav: A World of Israeli Cooking by Michael Solomonov and Steven Cook
James Beard award-winning Chef Michael Solomonov opened Zahav in 2008 in Philadelphia. The eatery immediately established itself on the culinary map for its stunning showcase of melting-pot Israeli cooking.
All of Solomonov's dishes- like the Twice Cooked Eggplant, Pink Lentil Soup with Lamb Meatballs, and Persian Wedding Rice, are brilliantly adapted to local and seasonal ingredients without losing the influences of the Middle East, North Africa, the Mediterranean, and Eastern Europe.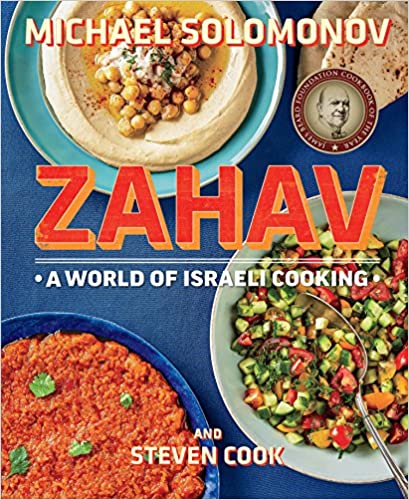 BUY NOW $29.26.
2. Rasika: Flavors of India by Ashok Bajaj, Vikram Sunderam and David Hagedorn
This cookbook contains over 120 modern Indian recipes from one of Washington DC's culinary gems, Rasika. Using traditional techniques, Chef Vikram Sunderam shows the humble home cook how to make reimagined recipes like squash samosas and eggplant and sweet potato lasagna, as well as perennial favorites like chicken tikka masala and grilled mango shrimp.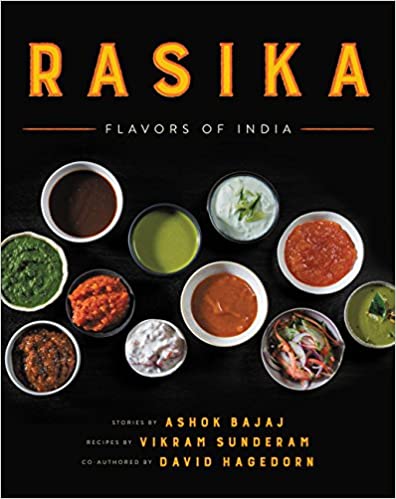 BUY NOW $34.99.
3. Andina: The Heart of Peruvian Food: Recipes and Stories from the Andes by Martin Morales
Martin Morales is a pioneering Peruvian chef, restaurateur and author. In this volume, he shares the contemporary yet ancient cuisine of the Andes region of Peru. From light, raw ceviches to hearty stews and soups, each recipe is delicious and unfussy and accompanied by fascinating stories, dazzling photography and beautiful paintings.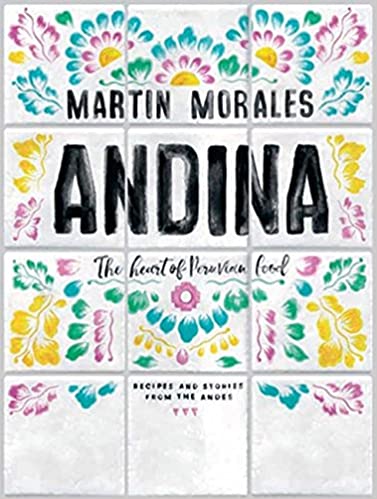 BUY NOW $13.20.
4. Bangkok: Recipes and Stories from the Heart of Thailand by Leela Punyaratabandhu
Award-winning author and one of the most respected authorities on Thai cooking, Leela Punyaratabandhu, offers 120 recipes that capture the unforgettable flavors of Bangkok. Every day street eats and heirloom family dishes sit side by side more modern, cosmopolitan restaurant fare. Whether you whip up the Watermelon with Fish Dip, Steamed Dumpling with Chicken and Peanut Filling or Beef Green Curry, chances are you will be transported to this vibrant capital city of Thailand.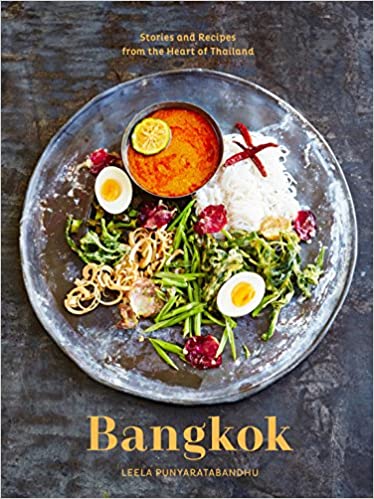 BUY NOW $26.89.
5. Nopalito: A Mexican Kitchen by Gonzalo Guzmán and Stacy Adimando
Go beyond Taco Tuesday with Gonzalo Guzman, head chef at the wildly popular San Francisco restaurant, Nopalito. The flavors of regional Mexican cooking—from Puebla, Mexico City, Michoacán, the Yucatán and beyond, come alive in this comprehensive and soul satisfying cookbook. Learn the fundamentals like how to make homemade tostada shells to going all out with Crispy Red Quesadillas with Braised Pork and Pork Rinds or Tamales with Red Spiced Sunflower Seed Mole.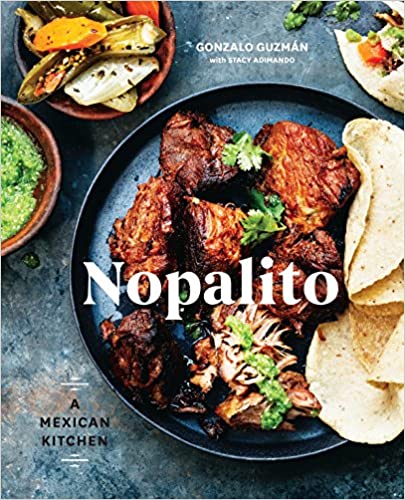 BUY NOW $22.30.
6. Mosquito Supper Club: Cajun Recipes from a Disappearing Bayou by Melissa M. Martin
Who doesn't love to head to New Orleans? The Big Easy is a top travel destination, and this volume was named one of the best cookbooks of the year by Bon Appétit and Food & Wine. Chef Melissa M. Martin's debut cookbook shares her inspired and reverent interpretations of the traditional Cajun recipes she grew up eating on the Louisiana bayou.
The book is divided into chapters by ingredient—from shrimp and oysters to poultry, rice, and sugarcane as a way of documenting the land, history and customs of the Cajun people. Shrimp jambalaya, crawfish étouffée, smothered chicken, fried okra are sure to pull you out of your rut.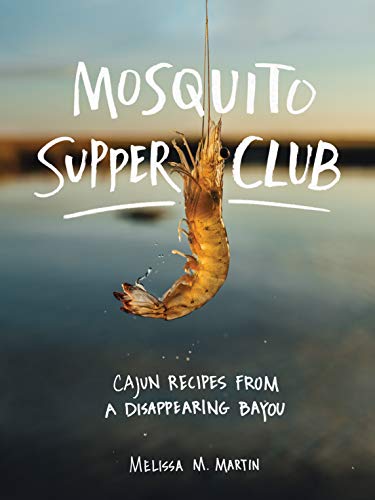 BUY NOW $30.43.
7. My Korea: Traditional Flavors, Modern Recipes by Hooni Kim
This essential resource brings the delicious flavors of Korean food home. Hooni Kim's food at Danji in New York City, has earned him the first ever Michelin Star awarded to a Korean restaurant.
The Korean culinary trinity: doenjang, ganjang, and gochujang (fermented soybean paste, soy sauce, and fermented red chili paste) are the secret to the over 90 salty, sour and spicy recipes in this gorgeous book.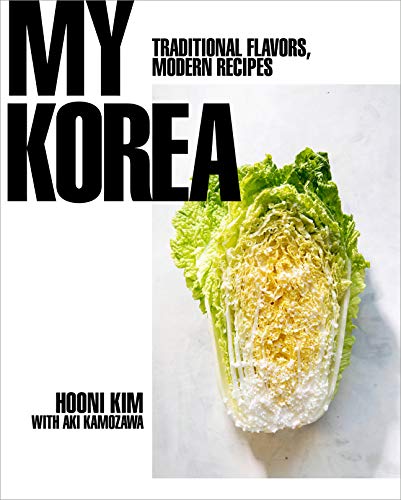 BUY NOW $26.99.
8. Dinner in French: My Recipes by Way of France by Melissa Clark
No list of the best cookbooks of cuisine from top travel destinations could be complete without an entry from France. Tom Colicchio raves that New York Times' food writer, Melissa Clark's French cookbook "is as close as you can get without traveling there." Her version of French cooking updates classic French techniques and dishes to reflect how 21st century home cooks shop, cook and eat today.
150 recipes from the simple (Artichokes with Feta-Dill Dressing and French Baked Eggs with Smoked Salmon) to the sublime (Duck Fat-Roasted Potatoes with Anchovy Salsa Verde and Lamb Shank Cassoulet) are presented alongside fresh and chic photographs.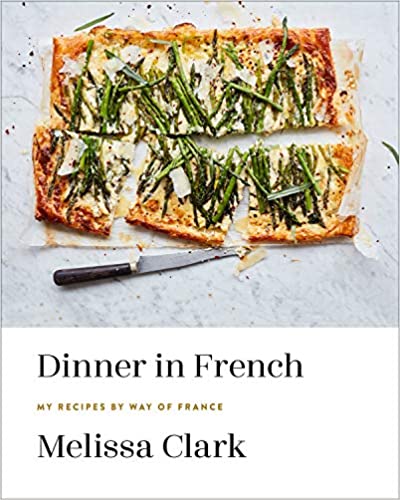 BUY NOW $26.99.
9. North Wild Kitchen: Home Cooking from the Heart of Norway by Nevada Berg
One of our favorite cookbooks from top travel destinations is from Scandinavia. Written from her 17th-century mountain farm in rural Norway, Nevada Berg is a self-taught cook who shares traditional Norwegian that are simple and achievable. Each chapter focuses on an integral aspect of Norwegian food culture from foraging, fishing, farming and hunting to baking, grilling and frying. Whether it's cabbage rolls stuffed with venison, potato dumplings or a layered cream cake with fresh berries, Berg infuses each recipe with a love of the unique pleasures of Nordic life.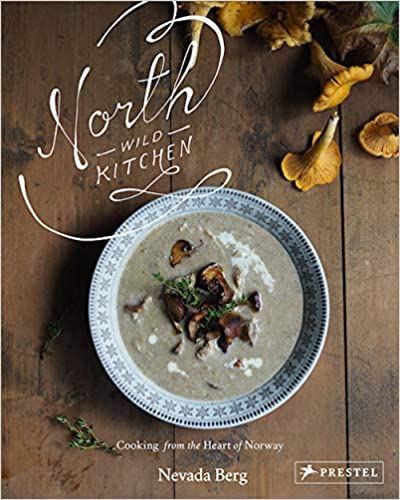 BUY NOW $23.73.
10. Feast: Food of the Islamic World by Anissa Helou
Anissa Helou is the James Beard award winning authority on the cooking of North Africa, the Mediterranean, and the Middle East. This substantial and meticulously researched volume explores the culinary variety of the Islamic world. Some will be recognizable- like biryani and kebabs while others like Zanzibari Grilled Fish in Coconut Sauce or Sardines Chermoula await discovery.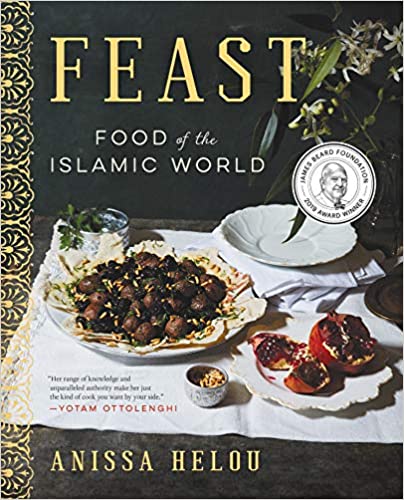 BUY NOW $37.16.
11. Aloha Kitchen: Recipes from Hawai'i by Alana Kysar
One of the best cookbooks of international cuisine is actually from an American state. Alana Kysar takes you into the homes, restaurants, and farms of Hawaiʻi, exploring the cultural and agricultural influences that have made dishes like plate lunch and poke crave-worthy culinary sensations with locals and mainlanders alike.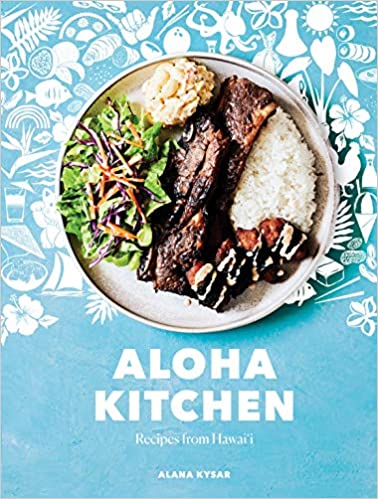 BUY NOW $18.99
12. The National Trust Book of Scones: 50 Delicious Recipes and Some Curious Crumbs of History by Sarah Clelland
Self-proclaimed British "scone obsessive" Sarah Clelland has gathered 50 scone recipes from National Trust experts around the country. And she's written a quirky guide to 50 National Trust places to delight and entertain you while you bake or eat those blissful treats. Eccentric owners, strange treasures, obscure facts – it's all here.
Whip up a Triple Chocolate scone while you read about the mechanical elephants at Waddesdon Manor. Or savor an Apple & Cinnamon scone while you absorb the dramatic love life of Henry Cecil of Hanbury Hall.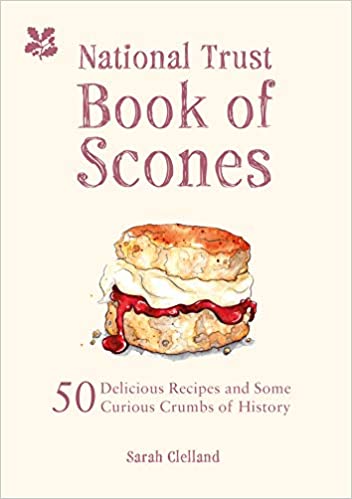 BUY NOW $14.95.
Bonus Round: Subscription Boxes of International Snacks
If you prefer your culinary escapism with a little (or a lot) less work and mess in the kitchen, consider these international subscription snack boxes. Like the best cookbooks, these subscription boxes feature cuisine from top international leisure travel destinations, including Thailand, India and France.
1. MunchPak
MunchPak offers a subscription based box of 5, 10 or 20 of the tastiest and coolest snacks from around the world. Spicy chips, sour gummies, seafood flavored crackers- it's all a surprise. Moreover, each box is filled with a guide to interesting facts about the snacks you receive and the countries they originate from.
2. Try the World
For clean eaters with a global palate, Try the World is another subscription box of mouth-watering international snacks made by small-scale artisinal producers from around the world. The focus is on authentic and natural ingredients like Chia Seed Pudding with Moroccan Orange Blossom Water and Dried Goldenberries from Peru. Or Roasted Chana from India and Pistachio Cream from Italy.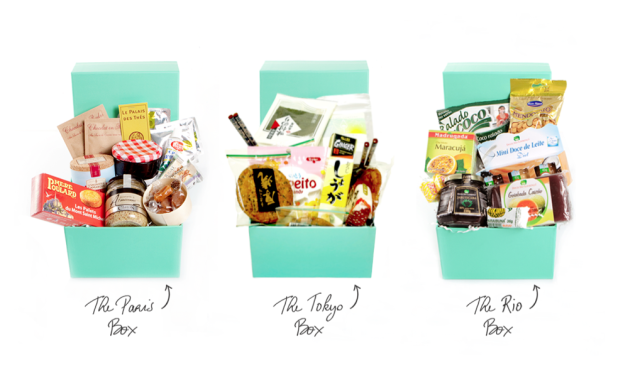 3. Universal Yums
Everyone likes snacks and Universal Yums caters best to families. Choose from a box of 6, 12, or 20 sweet and savory snacks. They are brilliantly packaged with a 12+ page booklet that guides your adventure with trivia, recipes, and other surprises. Past boxes have included Brazilian, Scandanavian, Austrian, Greek and Indonesain snacks, to name a few.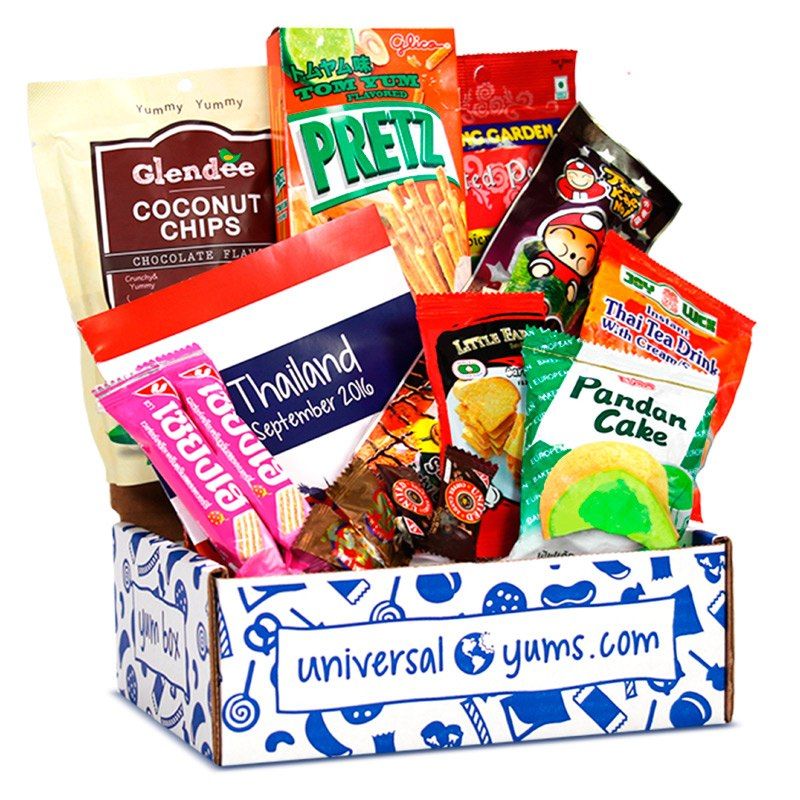 The Best Cookbooks for top international travel destinations
Those are our thoughts on how to taste international travel from your home kitchen for top destinations, including India, Mexico, Thailand, France, Norway. The best cookbooks and subscription boxes of snacks from several top international leisure travel destinations.
Is your mouth watering yet? Us too. Breaking out of that cooking rut just takes a little leap of faith. Bon appétit! ¡Buen provecho! And ขอให้เจริญอาหาร!
join our community
For access to insider ideas and information on the world of luxury, sign up for our Dandelion Chandelier Newsletter here. And see luxury in a new light.
Crediting her training as a cultural anthropologist at Wellesley College, Julie has immersed herself in various industries in the last 15 years including fashion design, event planning, and fitness. Julie lives in New York where she loves trying every ramen and dumpling restaurant with her husband and three children. She finds joy in bold prints, biographies of fierce women, kickboxing. And spending way too long finding the perfect polish color to express her mood.