Are you ready for what's shaping up to be a do-it-yourself hair styling summer? Our correspondent Jillian Tangen has rounded up the best luxury hair accessories to shop for this summer, including turbans, barrettes, ribbons, scrunchies, scarves, headbands and more.
it may be a DIY hair styling summer for many of us
The unofficial kick off of summer is just a mere few days away. Is your hair ready? Chances are, probably not, even though like us you've been trying your best to stick to salon approved quarantine hair care tips.
And while there are a few states welcoming customers back into hair salons for summer hair chops and root touch ups, many states here in the Northeast are still at least a month or so away from seeing their beloved hair salons reopen. That seems to be the case on the West Coast, too.
So how do you go about getting your hair summer style ready without your favorite professional hair salon available? Why, with some chic hair accessories of course. Though they will never replace the results of a visit to the salon, hair accessories, like luxury barrettes, scrunchies and headbands, are an easy and fun way to keep you feeling good about your hair this summer. Not to mention, they're an excellent way to cover up or distract from any uninvited colors, fly-aways, frizz or split ends.
the best luxury hair accessories to shop for this summer
Whether you're looking for the perfect add-on to the messy bun up style you've been rocking, a new clip to compliment your newly perfected air dried beach waves or are in need of a full head cover, we've got you, well, covered. From cabana-ready turbans to country chic headbands, fierce scrunchies, sleek scarves and bold barrettes, here are our 14 favorite on-trend luxury hair accessories for summer 2020.
1. pearl barrettes
Pearls re-emerged on the fashion scene at the end of 2018 and haven't disappeared since. You can find them draped over the head (ala Khaite S/S2020), adorning headbands or even bejeweling braids in the form of adhesives. We suggest keeping it simple with a Bea Pearl Encrusted Barrette Set ($12) from Rainbow Unicorn Birthday Surprise.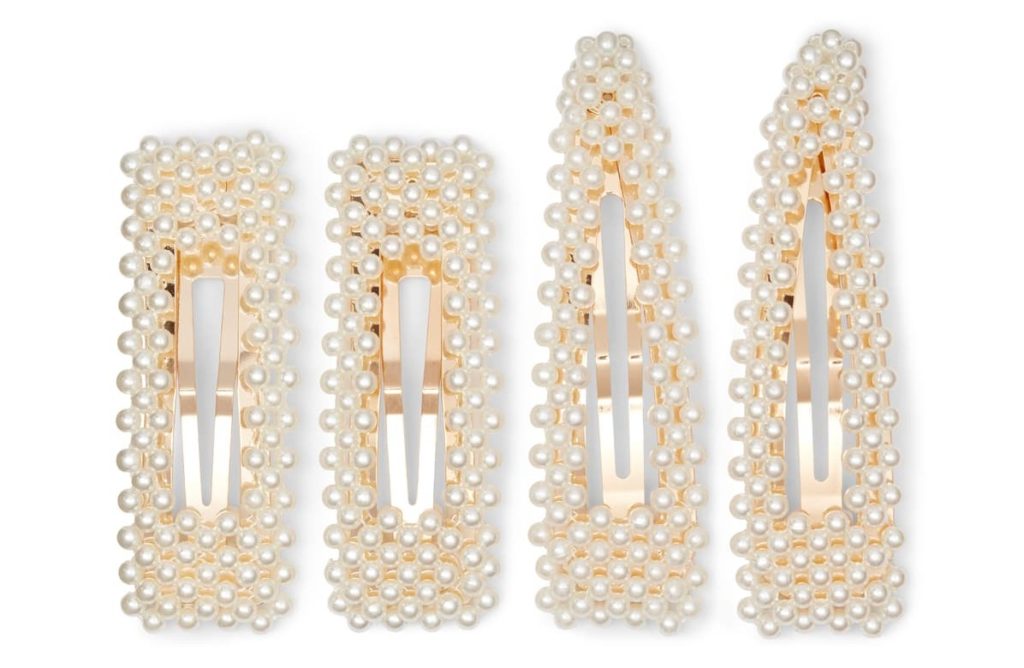 2. oversized headband
Luxury headbands continue to dominate this summer, and with good reason – they are a super easy and chic way to elevate your WFH look. Or your off-duty look. Or both! Our pick is Prada's colorful Edelweiss Embroidered Nylon Headband ($340) for a boho chic look perfect for the sunny days ahead.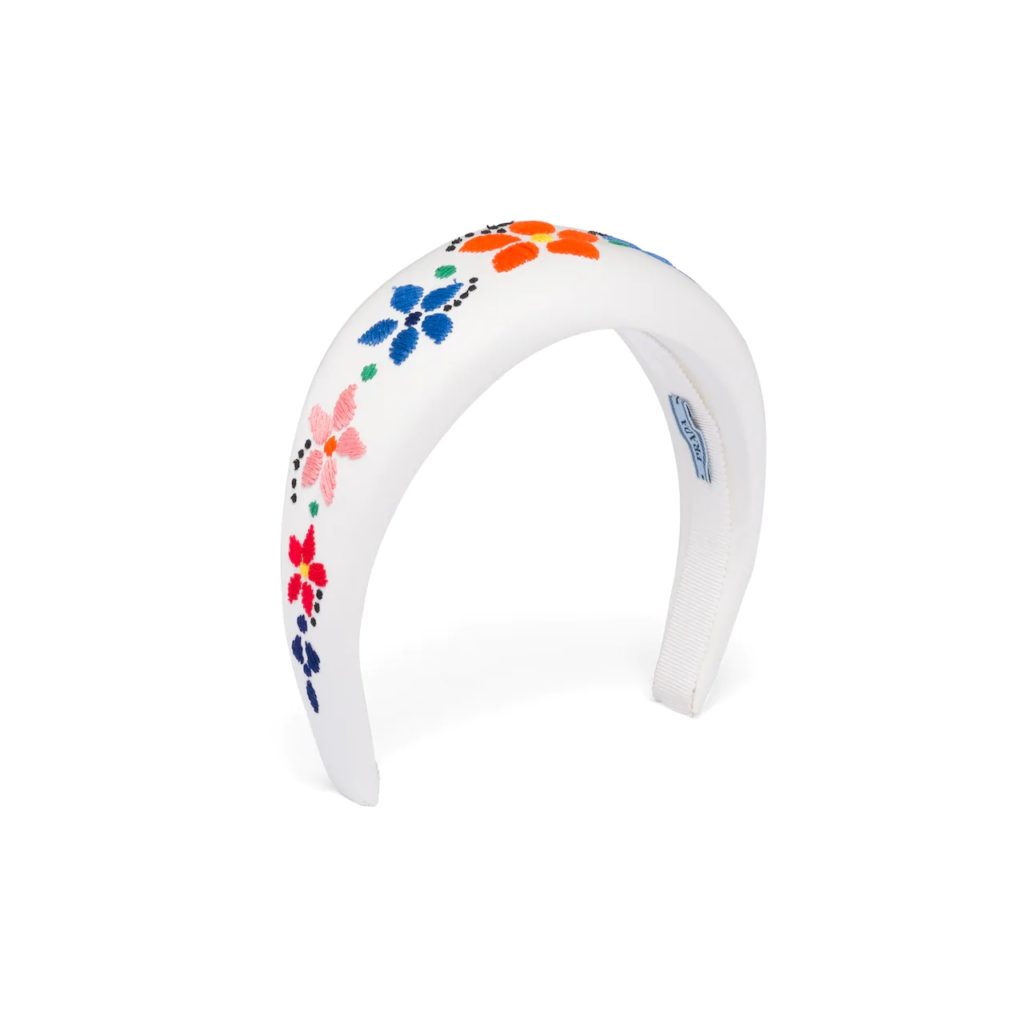 3. feather comb
An explosion of light and colour, feathers stormed the runways in 2020. Try this bold look exaggerated on a headband or more subtly on a hair comb like Loeffler Randall's Josie Feather Hair Comb Oyster ($65).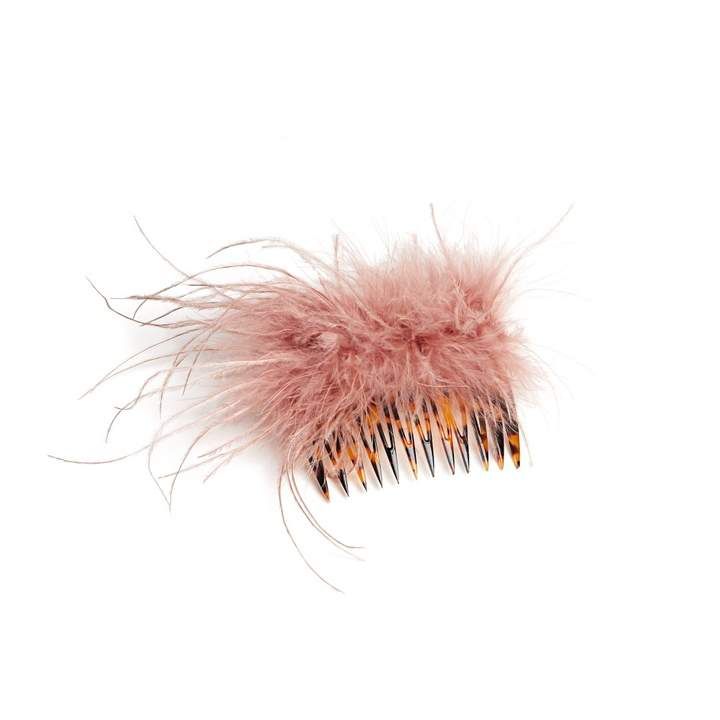 4. bows
We love a good bow – they're both loud and simple at the same time. Whether you go big or go dainty, use them as a hair-tie for a bubble braid or rock a half-up half-down style, bows like Lelet NY's Linen Grand Bow ($78) look good on virtually everyone.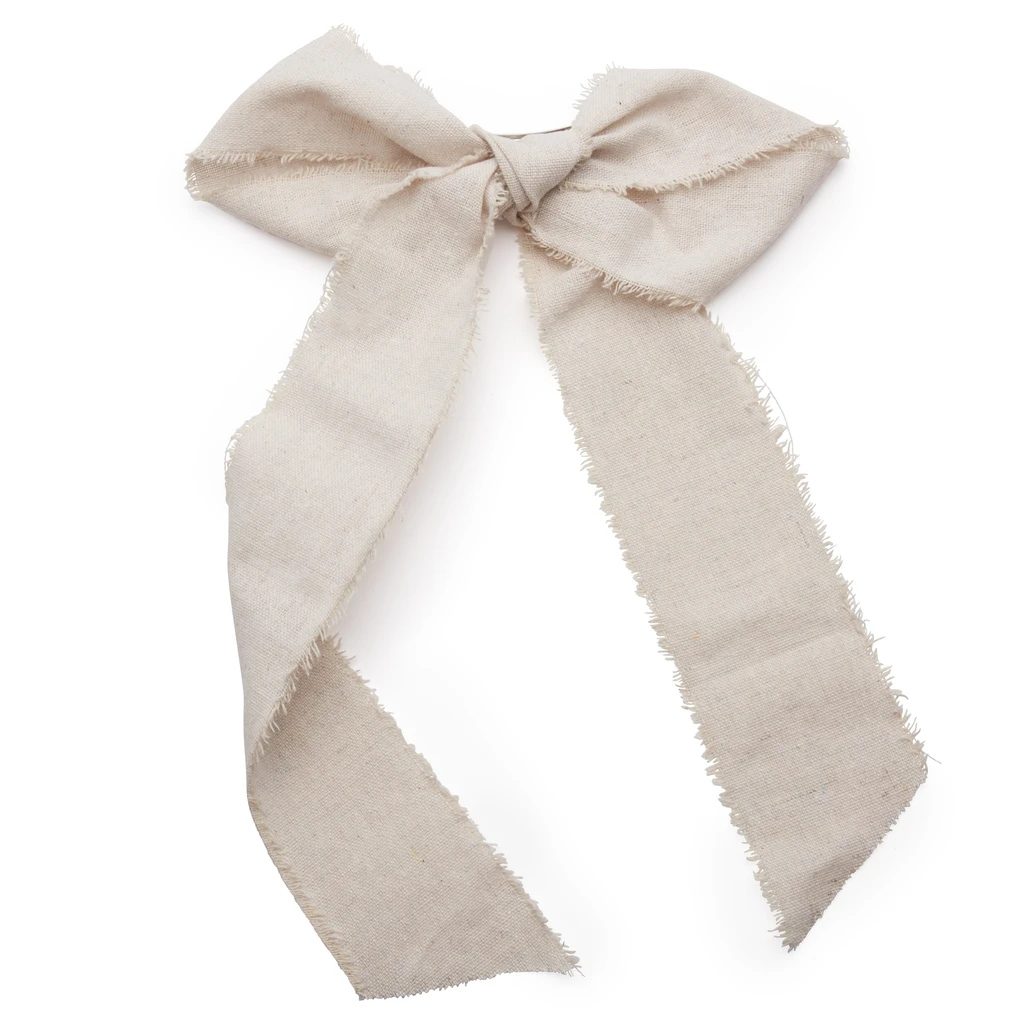 5. tortoiseshell clips
The great thing about these multi-tonal accessories is that they work with all hair colors and they add a stylish edge with little effort. Try a half pony with one of Alexandre de Paris's Jaw Hair Clips ($55).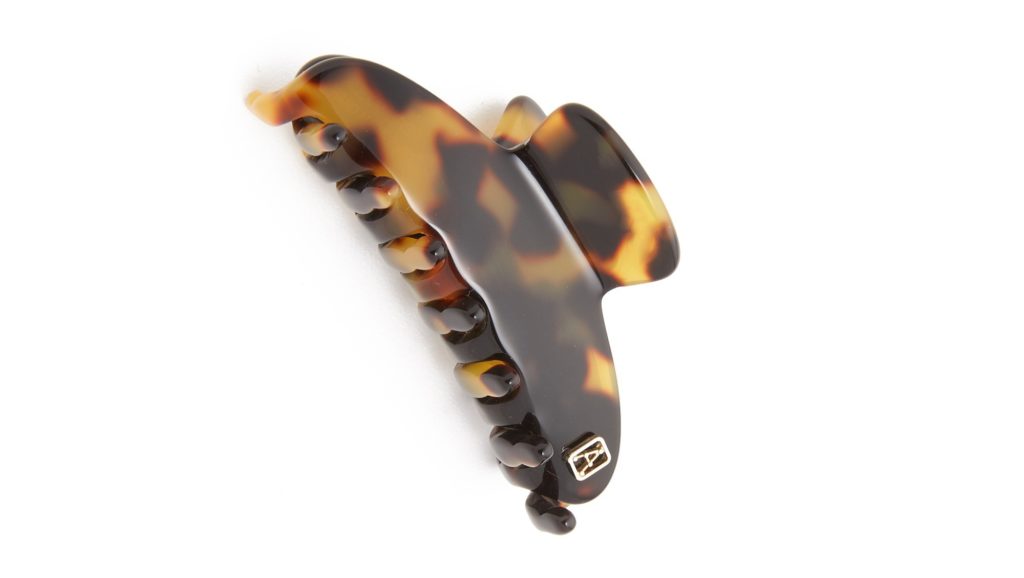 6. jewel encrusted headband
This is the more extravagant take on the headband trend and is perfect for special occasions – which these days we consider any time we actually get out of your house. Shrimps Abner Headband ($220) will certainly add the wow factor to your look.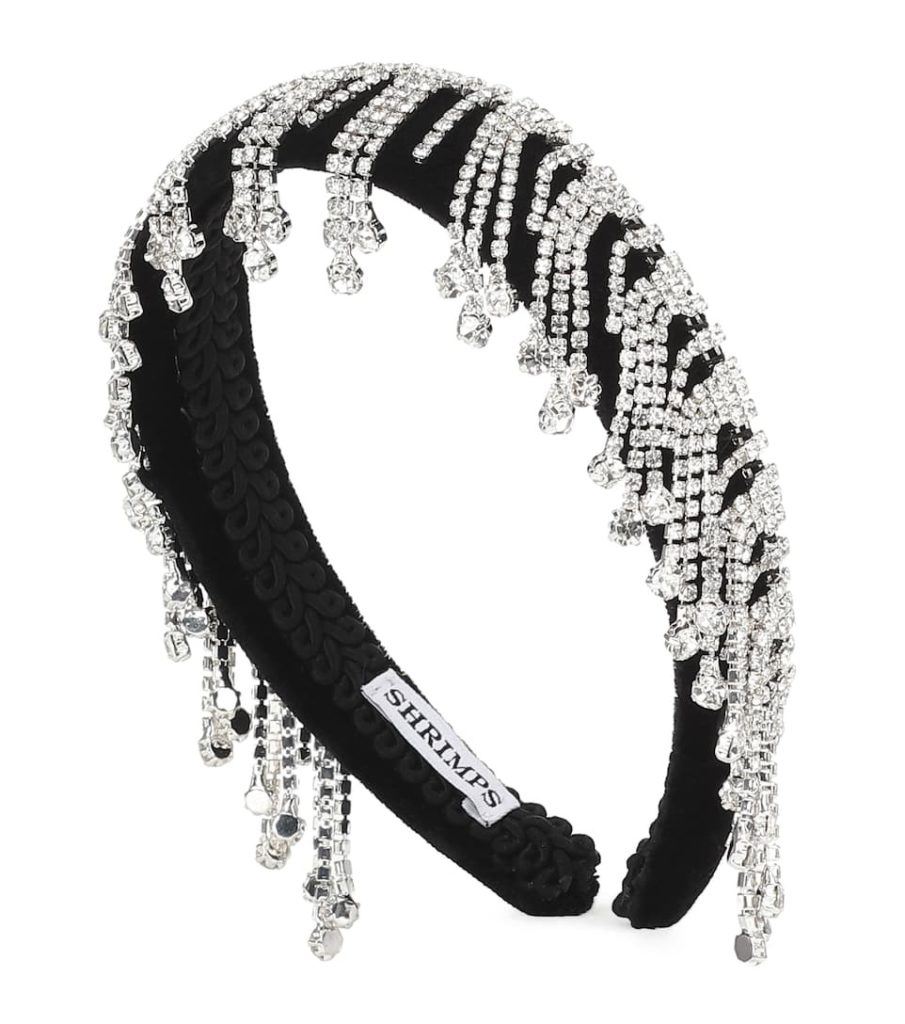 7. hair scarf
Use a scarf to add excitement to a hair look or to simply cover unwashed hair or roots. Accessorising with a scarf can give you the ultimate laidback California girl look or put-together Parisian chic as with this sleek Monogram Print Silk Hair Scarf ($260) from Burberry.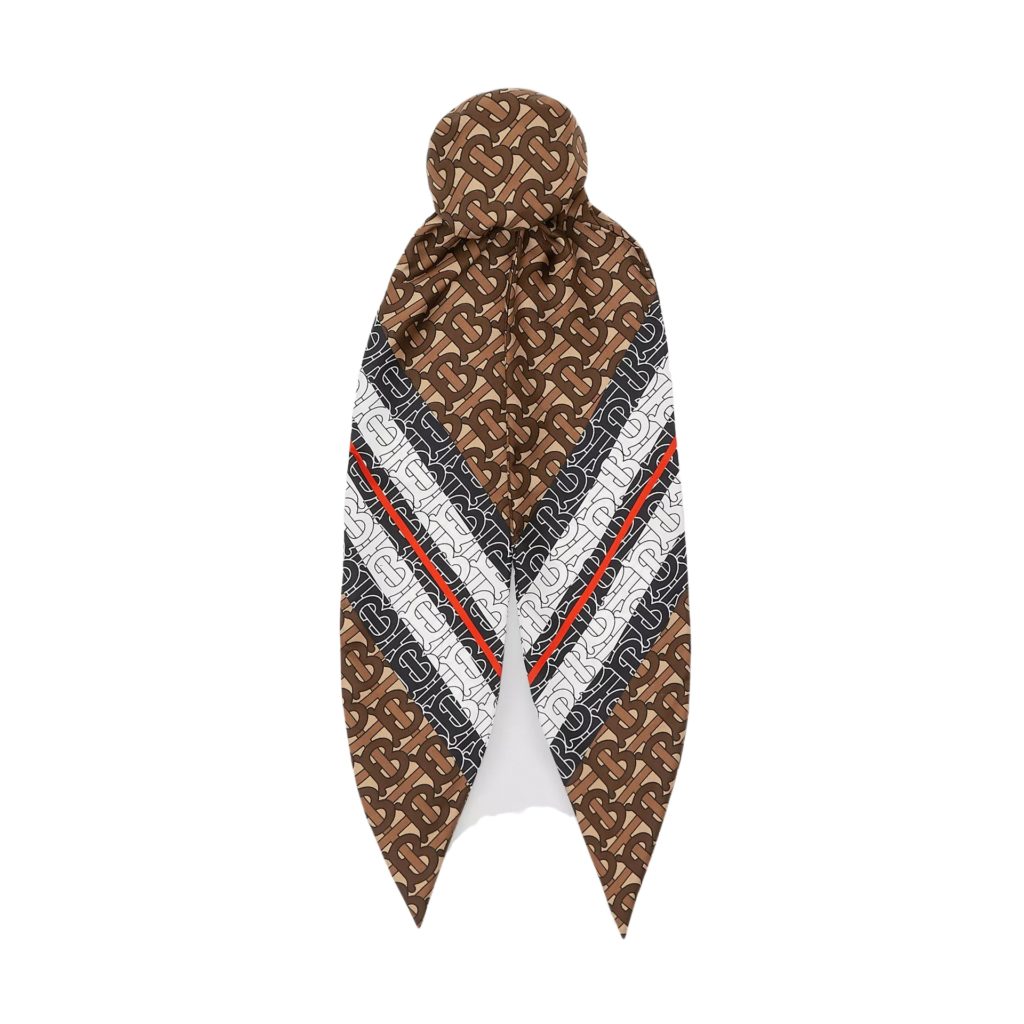 8. bobby pins
Keep your flyaways in check with some embellished bobby pins. We like this fun Naomie Bobby Pin Set ($20) in earthy hues that remind us of the outdoors.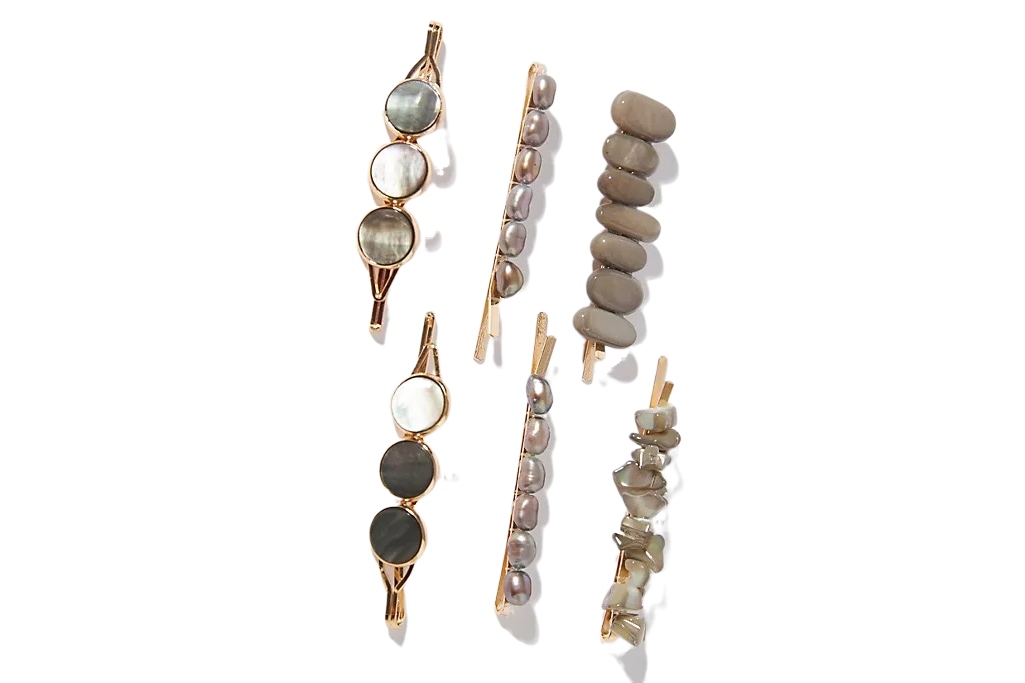 9. turban
Having a bad hair day/week/month? No one will be able to tell if you adorn your tresses with a Black And White Printed Missoni Turban ($385).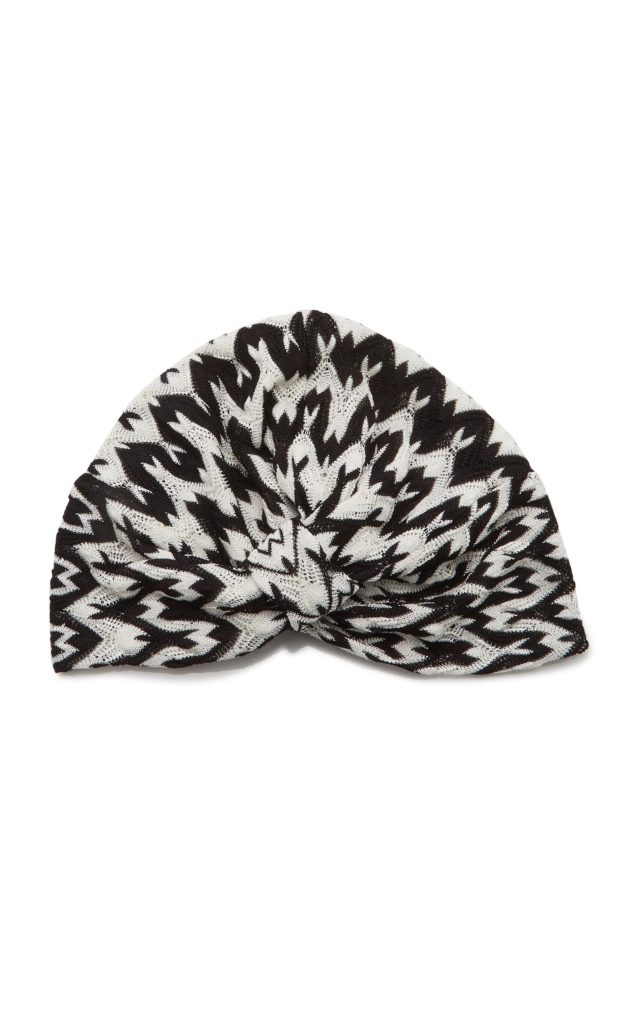 10. floral barrette
Florals might not be groundbreaking, but they are certainly elegant. You can't go wrong with Lele Sadoughi's Crystal Water Lily Barrette ($58) made of hand-swirled mother of pearl acetate with a czech crystal fireball center. It will add just a hint of sparkle to your hair.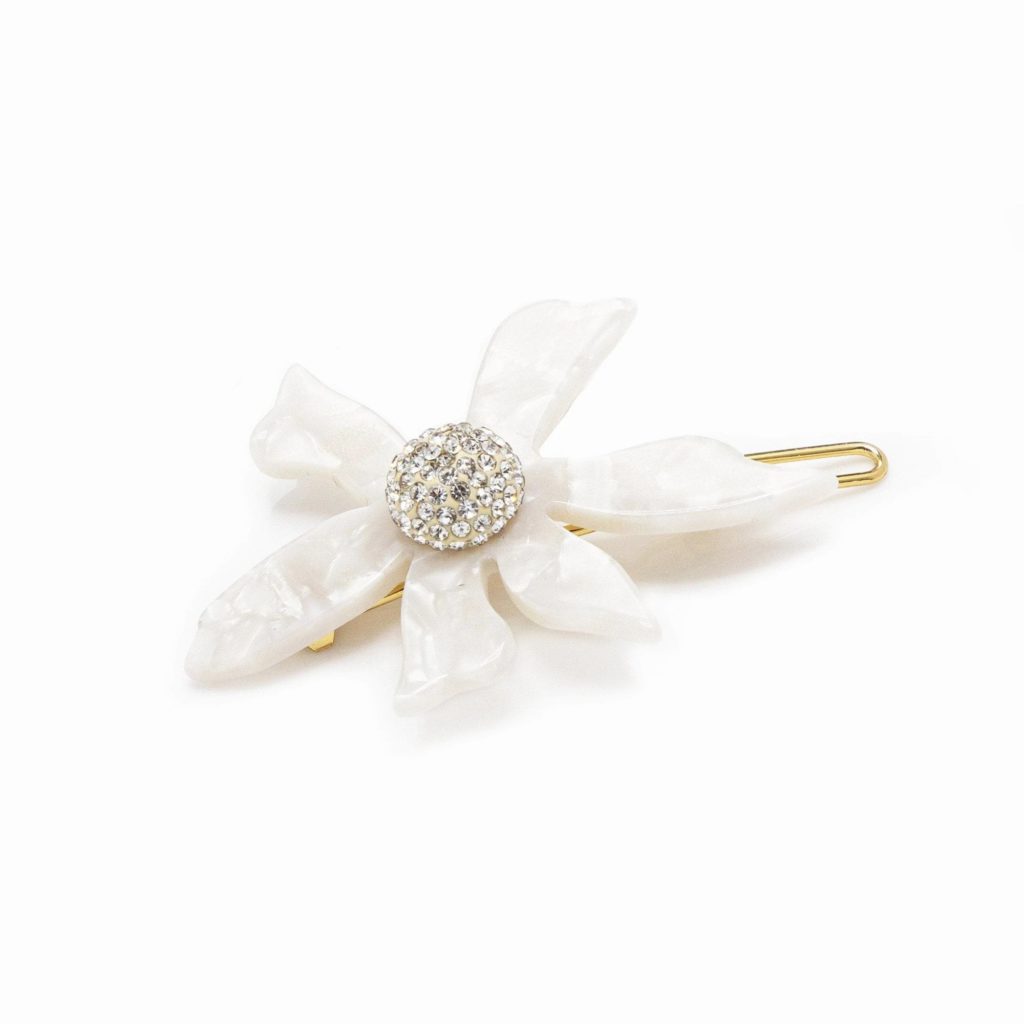 11. logo clips
2020 is the year of statement clips. Think oversized, strategically placed clips from metallic to bejeweled to ones that (literally) make a statement with words. Can't think of what to say? Let your favorite brand name do the talking. Gucci's Crystal Clip ($400) is a no brainer.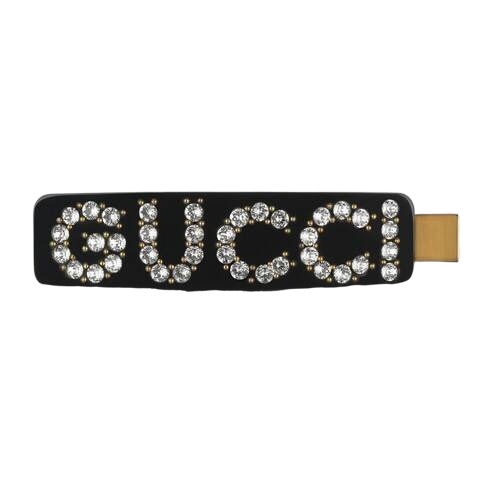 12. fabric headband
Channel you inner J Lo with this colorful and bold Versace Jungle Print Headband ($375).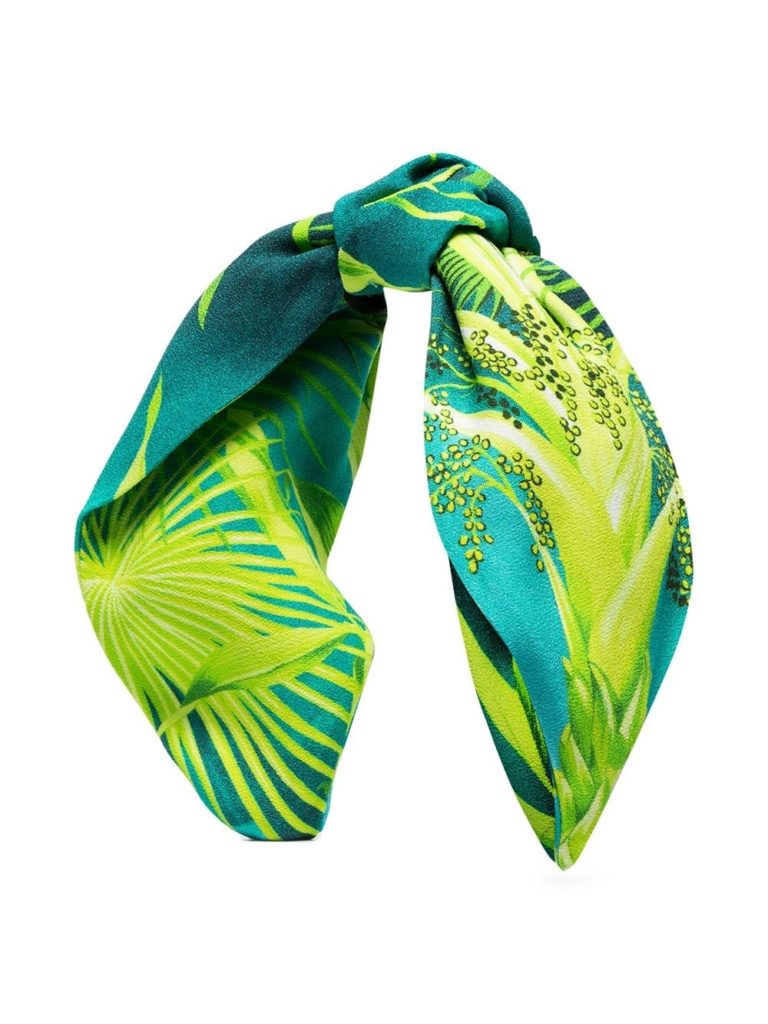 13. ponytail pin
With low-slung ponytails being one of the most common hairstyles, metallic or patterned barretts or pins will add a touch of elegance to your quarantine hair. Cult Gaia's Ria acrylic hair clips ($148) look great alone or worn together; the larger securing a half ponytail, the latter forming a full ponytail just below.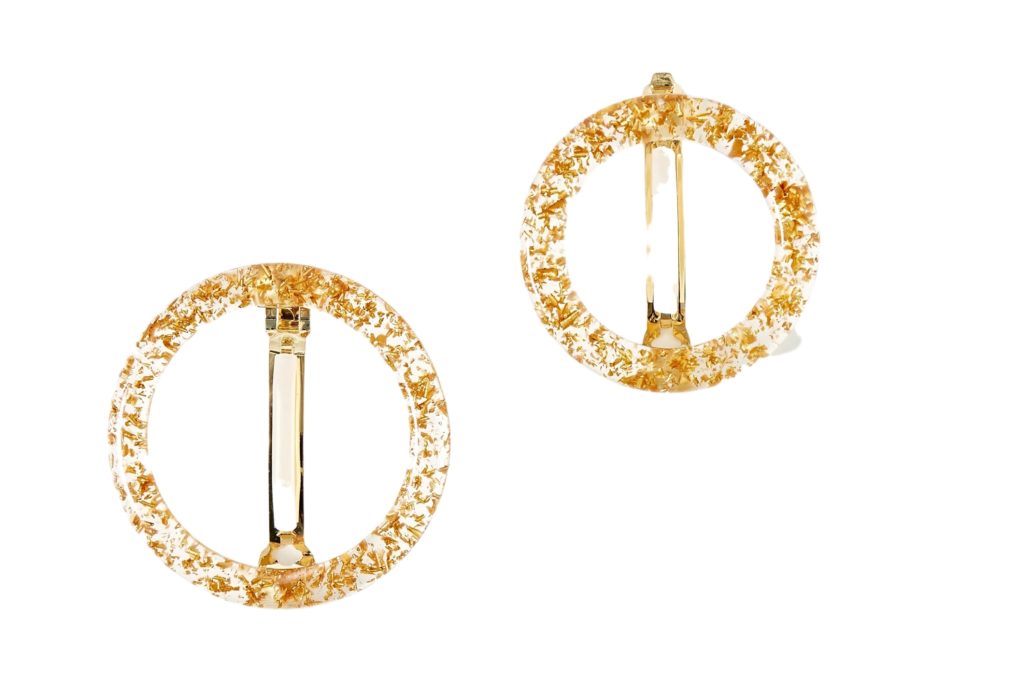 14. scrunchie
If all else fails this summer, wrap one of these luxury silk Jennifer Behr leopard-print Scrunchies ($98) over a messy topknot for a laid-back cool-girl look.
The Best Luxury Hair Accessories to Shop for this summer
Super-cute barrettes, headbands, scrunchies – it's a summery luxury hair accessory bonanza. We don't know about you, but we'll take one of each! After 60+ days of social distancing and at least another 30-ish to go without our beloved stylist, we're gonna need them. In the meantime, have fun with it. It's only hair, after all!
join our community
For access to insider ideas and information on the world of luxury, sign up for our Dandelion Chandelier Newsletter here. And see luxury in a new light.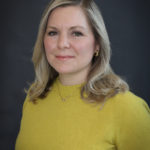 Jillian Tangen is the Head of Research at Dandelion Chandelier and a former Senior Research Analyst at McKinsey & Co and Analyst at Shearman & Sterling. She is an avid fan of Nordic design, having owned an independent lifestyle store and sales agency focused on emerging Scandinavian design. Jillian lives in New York and is married with three young children. She loves cross-country skiing, the New York Rangers, reading, travel and discovering new brands.