How to Take a Luxury Vacation to the Top National Parks
All products are independently selected by our editors. If you buy something, we may earn an affiliate commission.
Here at Dandelion Chandelier, we've been thinking – and dreaming – quite a lot about road trips lately. The summer season is here, but international travel restrictions are still in place. And crowded urban areas don't sound like a great idea at the moment. What are the top luxury summer vacation destinations in 2020, given COVID-19? Two words: National Park. Our intrepid correspondent Julie Chang Murphy explains how to take a luxury vacation this summer to some of the best national parks in the U.S.
how to think about summer vacation 2020
Up until the last few days, it's been too agonizing and bittersweet to think of where we might travel once "life returns to normal." By now, many of us have come to terms with the fact that things might not be normal for quite awhile. But with the world slowly coming back to life- just a little bit- it feels good to daydream again.
[white_box]
Join our community
For access to insider ideas and information on the world of luxury, sign up for our Dandelion Chandelier newsletter. And see luxury in a new light.
sign up now >
[/white_box]
driving vacations seem to be the answer this summer
It turns out most Americans, at least, are not daydreaming of far-flung and exotic locales. One study reports that over half of travelers simply want to reunite with friends and family. And 76% said they would travel by car, with only 24% planning to go by air. What's more, people who plan on driving will stay within 200 miles of home.
Safety first will inform most decisions, as it should. But that doesn't mean that we have to stay put for the next three months.
We loved what Tom Marchant, the co-founder of luxury travel company and trip planner, Black Tomato, wrote in his column in Harper's Bazaar: "We can show faith in the world and in the people who inhabit it. For these people and their communities, each itinerary, planned trip, and future journey booked today will offer them real, tangible funds to stay afloat at a time when many are at risk of closing their doors for good. By simply dreaming of being somewhere else today, you can help these communities in a very real and practical way."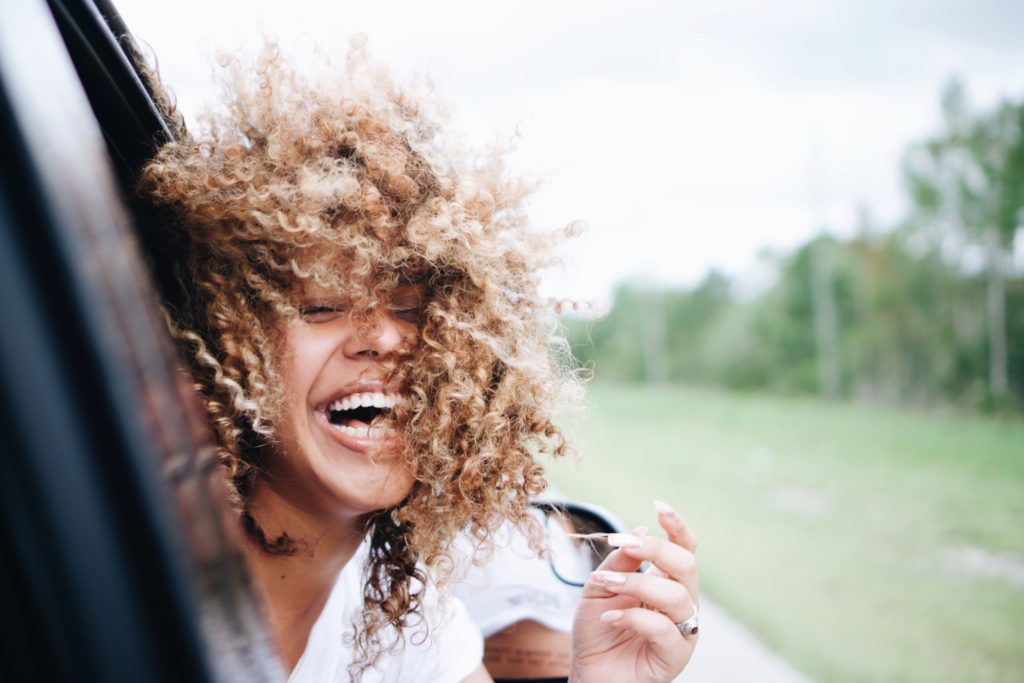 Maybe it's booking a romantic weekend at a favorite inn or buying a locally made food item to satiate your wanderlust until you feel comfortable traveling again. Or, if you're in the mood for a road trip, check out the destinations we are dreaming of traveling to sooner rather than later. To keep things realistic, we've compiled a list of places stateside that have started the process of reopening.
[white_box]
Related Post
the U.S. luxury hotels perfect for a weekend escape
read more >
[/white_box]
time to get back outdoors!
As we conducted our research on possible summer vacation destinations for 2020, we kept coming across a common theme: National Parks.
The return to nature movement is particularly strong right now. As is the desire to be able to stay socially distant from others without having to think about it so much. Which is why our national parks are getting renewed attention. For magnificent scenery, wildlife, grand luxury lodges, and an active itinerary after all that prolonged hibernation, it's America the Beautiful to the rescue.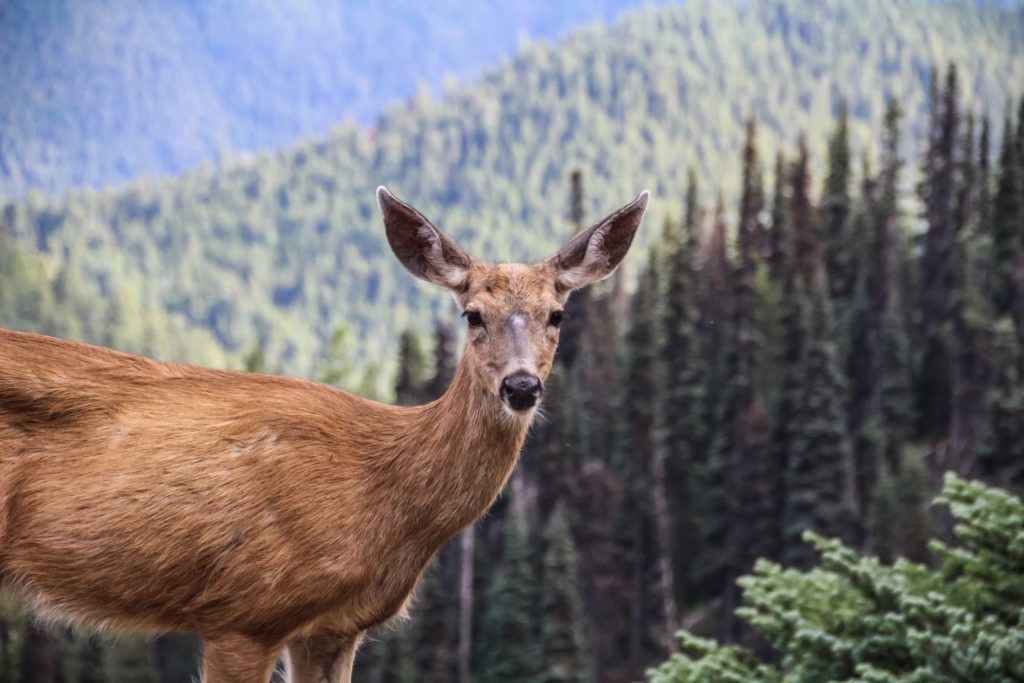 If you have bypassed our majestic national parks in the past in favor of tropical islands or cosmopolitan European cities, this might be the perfect summer to explore our own backyard.
[white_box]
Related Post
for a rustic luxury retreat, escape to the Snake River
read more >
[/white_box]
how to take a luxury vacation to a National Park
If you're game, here are our itineraries for a wonderful luxury vacation this summer 2020 in five of the top iconic national parks in the U.S.
1. Yellowstone and Grand Tetons National Parks, Wyoming
At the top of our list for great vacations in America are Yellowstone National Park and Grand Tetons National Park, Wyoming.
Whether you're after Yellowstone's famous geothermal landscape, stunningly beautiful alpine lakes, or spotting an elusive grey wolf in the wild, these two iconic destinations, about an hour's driving distance apart, are currently open for business. Your itinerary? Kayaking down the Snake River. Hiking to the top of Mount Washburn. Soaking in a hot spring. Whatever you decide, Mother Nature is the best tour guide.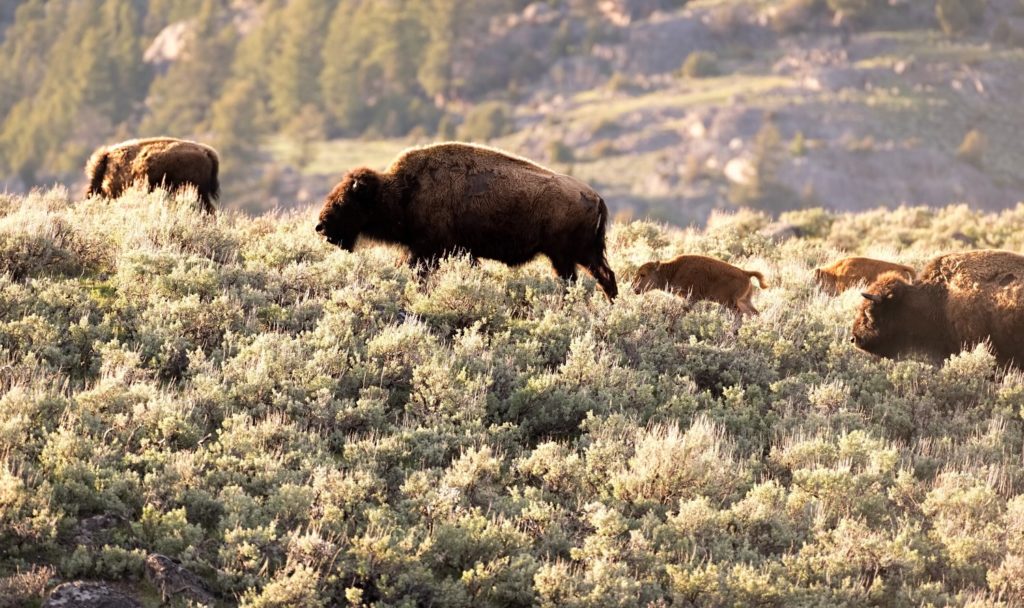 You won't catch cabin fever in Amangani's luxurious, secluded hilltop hideaway on the fringes of Grand Teton National Park in Jackson Hole. We also love Caldera House, right in the heart of town (please note: the property is closed until June 25, 2020). Or Hotel Terra, a modern and eco-friendly hotel which would make an ideal base camp for national park tours and wildlife safaris.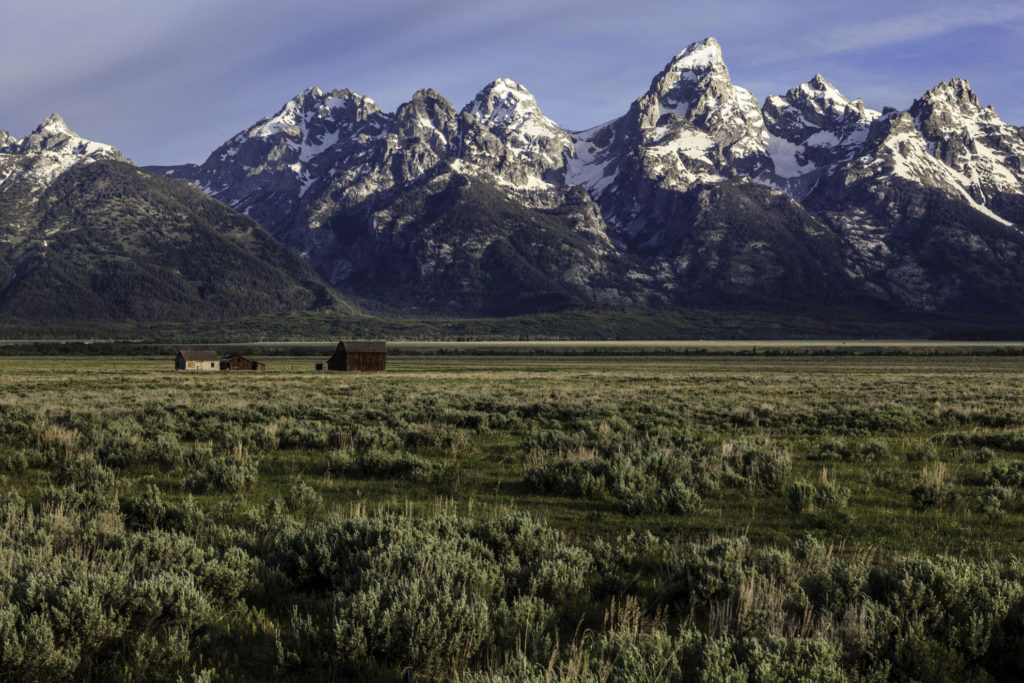 For sustenance, you can always try fishing for dinner. Or head to Snake River Grill for smoked trout chowder and honey glazed duck breast with grilled bok choy and strawberry, rhubarb celeriac purée in an elegantly rustic dining room. On the Montana side, head to Chico Dining Room or their Saloon for a generous steak sourced from local Montana ranchers and custom-brewed Chico Amber Ale from local Livingston craft brewer Katabatic Brewery.
[white_box]
Related Post
at Yellowstone and Grand Teton, perfectly natural luxury
read more >
[/white_box]
2. The Great Smoky Mountains
Sweeping mountain views, carpets of wildflowers and lush forest await at Great Smoky Mountain National Park in North Carolina and Tennessee.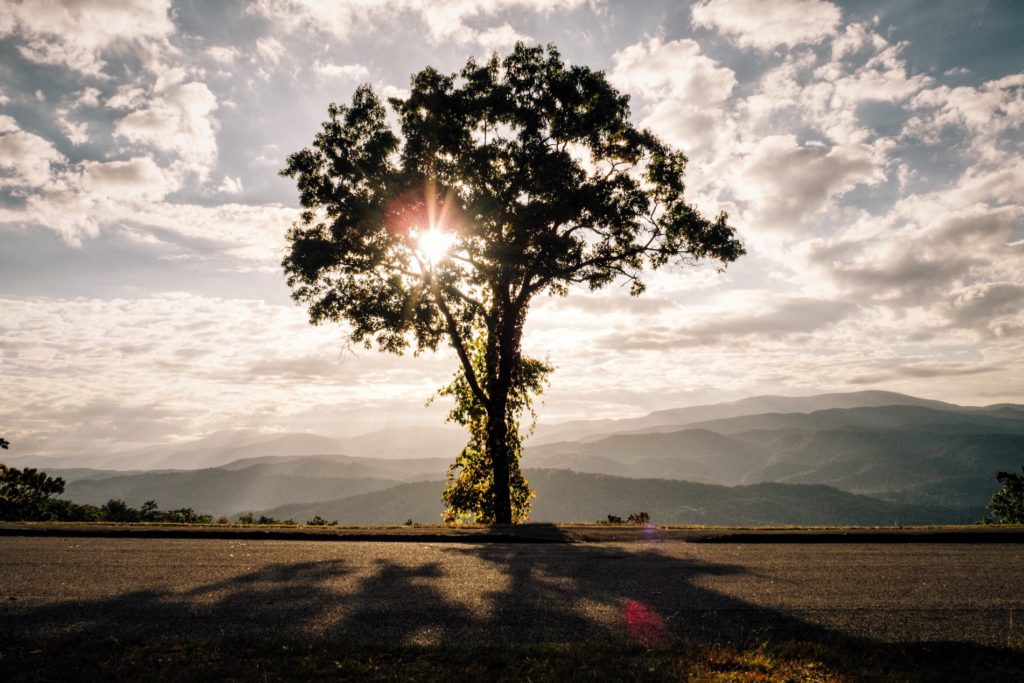 The park's famous morning fog lifts to reveal waterfalls, abundant wildlife and almost 80 preserved log cabins, churches, grist mills and historic landscapes from the early 19th century. There are plenty of swimming holes that you can actually swim in! So be sure to pack swimwear. And during the summer season, pick wild strawberries, blueberries, blackberries, and bushels of other lesser-known berries while hiking.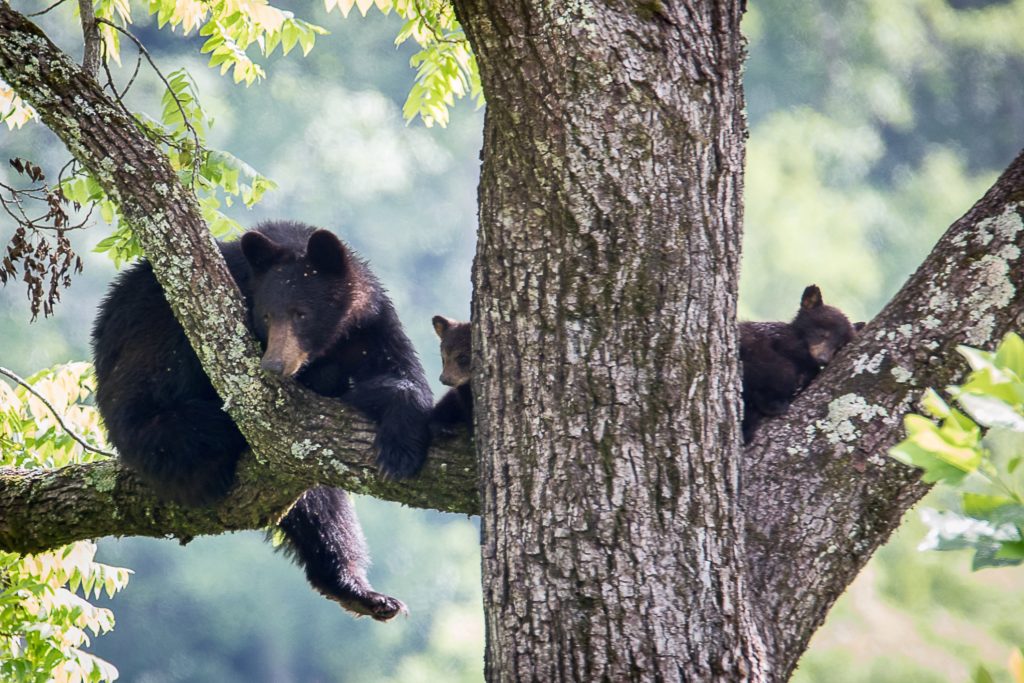 Stay at Blackberry Farm, a Relais & Châteaux resort in Walland, Tennessee which has been open since mid-May. Situated on a pastoral 4,200-acre estate, the idyllic property boasts gorgeously decorated rooms in a country-house style and of course, Southern hospitality.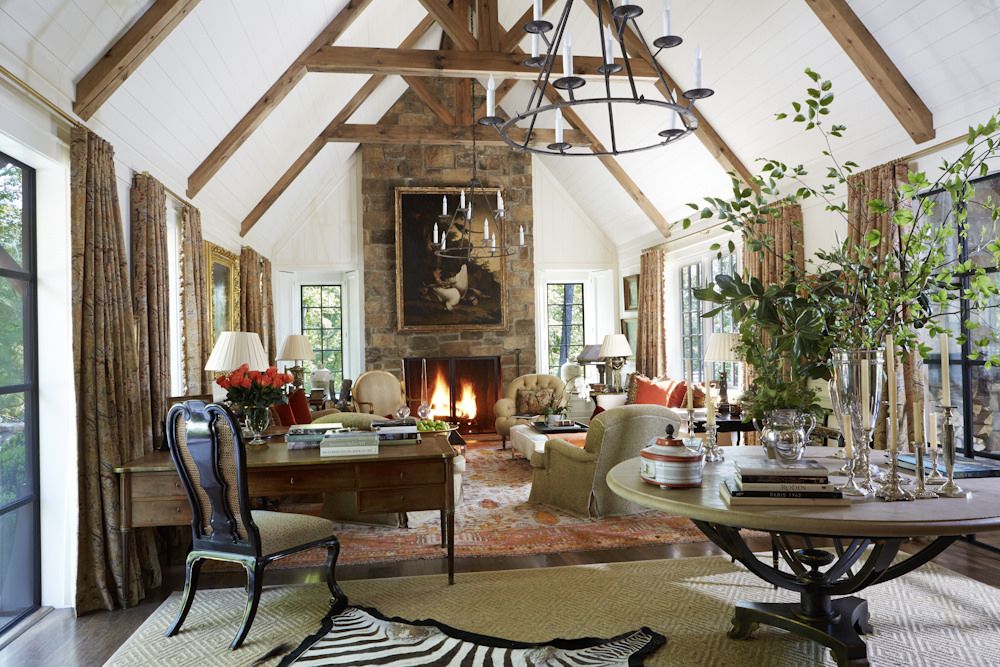 The Barn is the property's James Beard Award-winning restaurant which offers multi-course menus rooted in Appalachian ingredients from around the region. On the North Carolina side, there's Tupelo Honey Cafe for quintessential Southern comfort food. Their sweet potato pancake served with whipped peach butter, spiced pecans, buttermilk fried chicken, maple-peppered bacon and maple syrup is worth the cross-country drive
3. Olympic National Park and Forest
How do you choose between beach, mountains and ancient forests? Visitors don't have to at Olympic National Park and Forest in Washington. Within the park, which is slightly larger than the state of Rhode Island, you'll find a temperate rain forest, glacier capped mountains, and beaches full of sea life.
Because of the peninsula's isolation, Olympic is also known for its endemic animals species. like the Olympic marmot, Olympic snow mole and Olympic torrent salamander – which are found here and nowhere else in the world.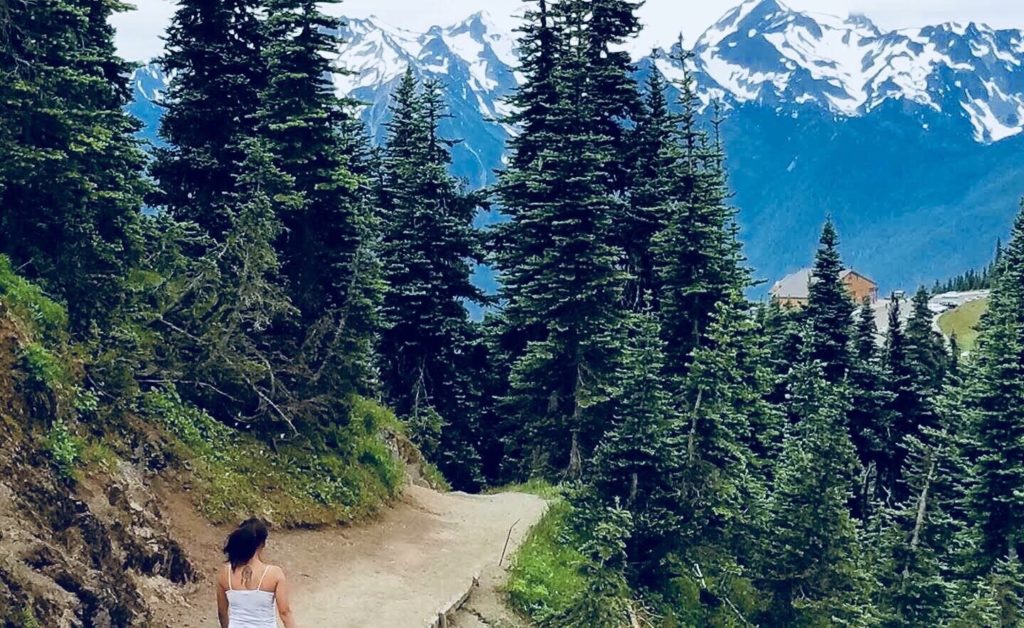 The park offers lodges and resorts on its grounds which are slated to open at the end of May. Sol Duc Resort is notable for its mineral hot springs and though the others are more rustic, the true luxury is in their incomparable views. Those looking for more upscale accommodations should consider Alderbrook Resort and Spa, which offers an authentic Pacific Northwest waterfront experience in a refined setting for discerning guests.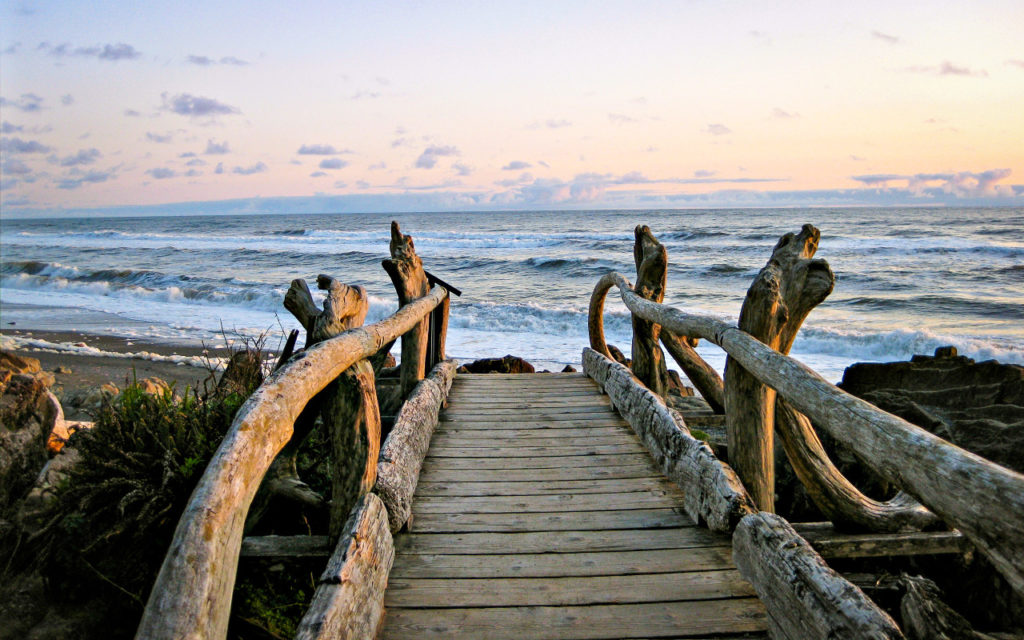 Creekside Restaurant at Kalaloch Lodge serves up inspired meals with views of the ocean. The emphasis is on fresh, sustainable fare and will usually include local crab, oysters, and salmon. For first-rate French cuisine in a formal atmosphere- think white linen tables, ornate chandeliers and oil paintings, make a reservation at C'est Si Bon.
[white_box]
Related Post
how to have a luxury visit in Glacier Bay Alaska
read more >
[/white_box]
4. Everglades National Park, Florida
No Disney, no problem. Everglades National Park in Florida is a 1.5 million acre sanctuary where terrestrial, freshwater and saltwater ecosystems converge.
In addition to its unparalleled natural beauty, the park is home to an incredible variety of animal species. Endangered leatherback turtles; manatees; panthers; and dolphins. And of course, both alligators AND crocodiles. Whether you choose a self-guided bicycle tour, or a kayak trip through mangroves, experiencing this unique ecosystem is a once-in-a-lifetime opportunity. The best time to visit is during the dry season: December through April.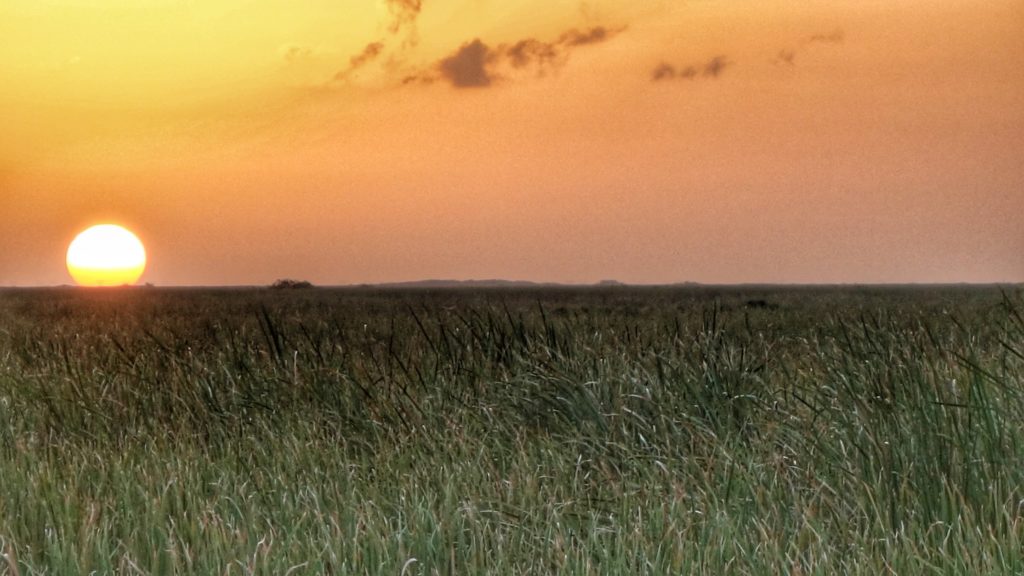 Those looking for a luxury experience in the swamplands will have to manage their expectations. We think Ivey House has a simple and charming Old Florida charm. Bonaventure Resort & Spa, a AAA Four-Diamond property surrounded by a championship golf course, is a few miles away and set on 23 acres of tropical gardens. The Everglades are accessible from there by a 10 minute quintessential airboat ride.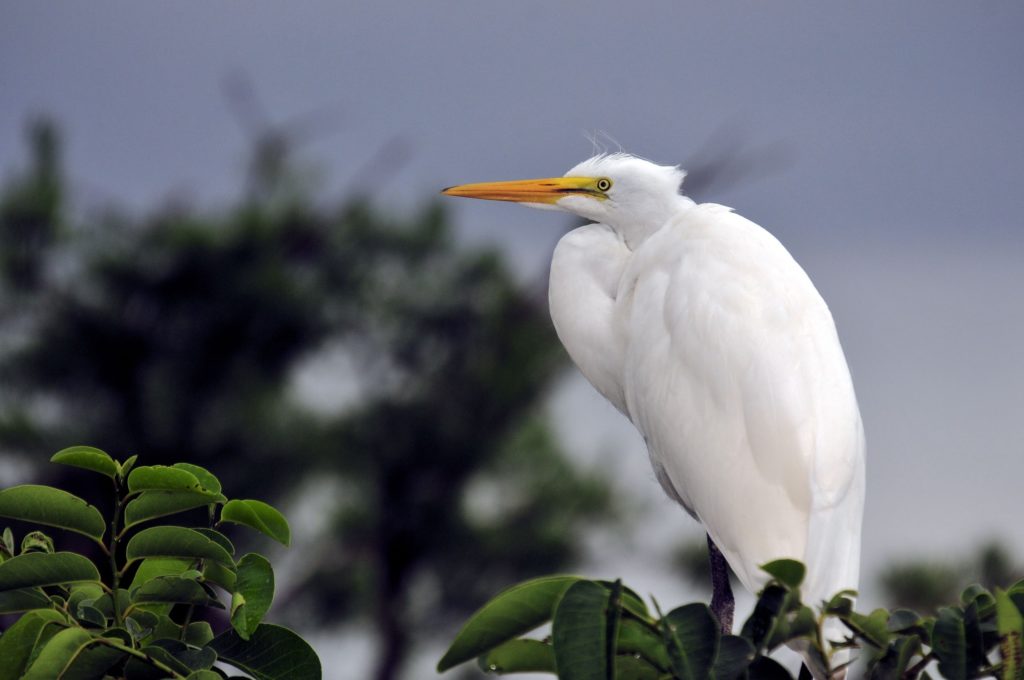 Dine at the historic and authentic Rod and Gun Club which has hosted famously colorful characters like Ernest Hemingway and Mick Jagger, as well as five presidents FDR, Truman, Eisenhower, Hoover, and Nixon. On the menu are cajun and creole favorites and if you're brave enough- alligator bites and frog legs! Another restaurant full of local color is Havana Cafe, serving up traditional Cuban staples and fresh Gulf of Mexico seafood, transformed into flavorful Caribbean-style dishes.
[white_box]
Related Post
luxury legends: do aman resorts live up to the hype?
read more >
[/white_box]
5. Bar Harbor and Acadia National Park, Maine
Bar Harbor and Acadia National Park, Maine offer dramatic coastal views of the Atlantic. And a chance to be one of the first people in the United States to watch the sunrise.
There are over 120 miles of hiking trails through woodlands skirting glacial lakes and ponds. Or if you prefer a bike, horse or carriage, you'll have 45 miles of Carriage Roads and stone bridges. Philanthropist John D. Rockefeller, Jr. financed their construction. Multiple sailing and cruising tours offer excursions to admire the rugged, rocky shoreline and watch for seals, seabirds and whales.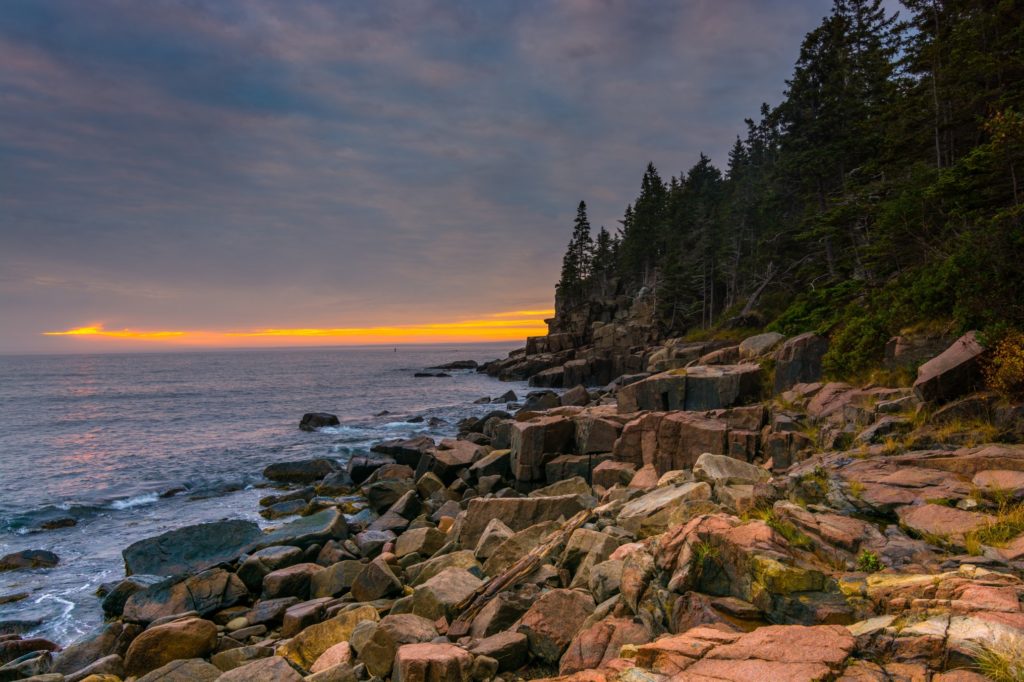 Bar Harbor is the largest town near Acadia. It's quaint and actually feels frozen in time. Check into luxury boutique hotel Ullikana, a meticulously restored 1880's cottage off of Main Street. There is a spa on the premises. And a delicious, warm breakfast every morning next door at Bass Cottage Inn. Harborside Hotel is a luxury property nestled on downtown Bar Harbor's scenic waterfront, with breathtaking views of Frenchman's Bay. Amenities include a large outdoor pool, hot tub, sundeck, and tennis courts.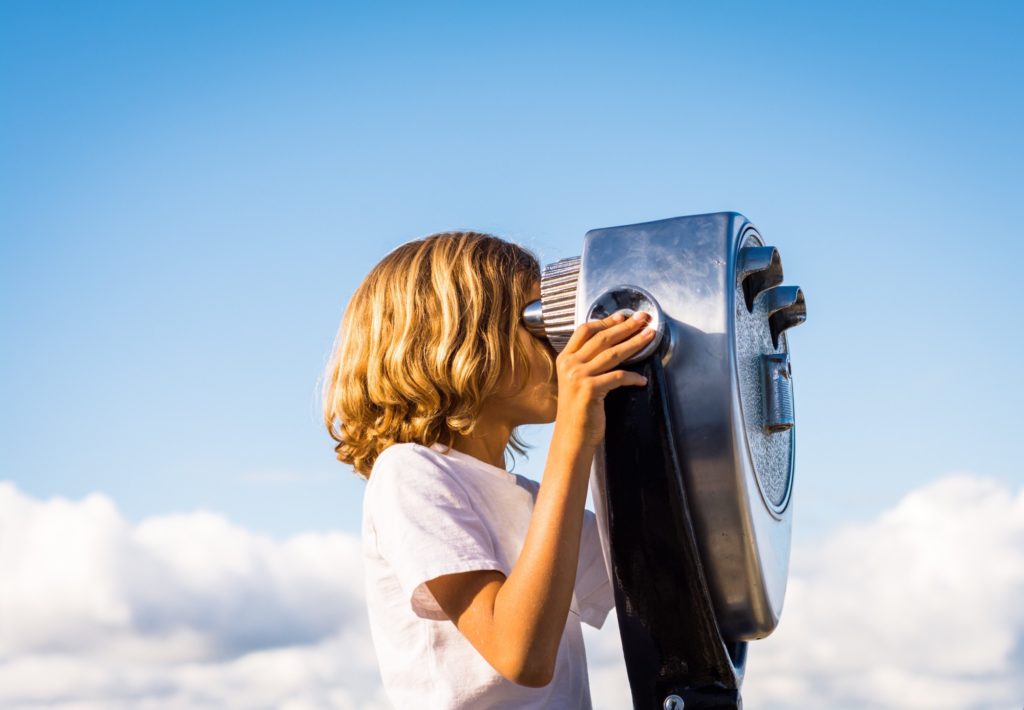 In Maine, you have to have lobster. The Reading Room, a distinguished restaurant since 1887, offers Maine cuisine focusing on local ingredients like Wild Maine Blueberry Stuffed French Toast and Maine Lobster Eggs Benedict. The Lobster Pie, its most famous dish, is prepared with fresh Maine lobster meat (of course). It's baked in a rich sherry cream and topped with a butter crumb finish.
Or follow in the Obama's footsteps and try Havana. Its casual ambiance belies its upscale and fine cuisine which is a mix of Latin & American flavors.
how to take a luxury vacation to a National Park this summer
If you're feeling the call of the wild like we are, these national parks should satiate your need for adventure and serenity. As restrictions keep lifting around the world, there will be time to start jet-setting again. For now, our own backyard here in the U.S. looks pretty great.
join our community
For access to insider ideas and information on the world of luxury, sign up for our Dandelion Chandelier Newsletter here. And see luxury in a new light.
Crediting her training as a cultural anthropologist at Wellesley College, Julie has immersed herself in various industries in the last 15 years including fashion design, event planning, and fitness. Julie lives in New York where she loves trying every ramen and dumpling restaurant with her husband and three children. She finds joy in bold prints, biographies of fierce women, kickboxing. And spending way too long finding the perfect polish color to express her mood.