This Week in Sports Talk: May 31, 2020
All products are independently selected by our editors. If you buy something, we may earn an affiliate commission.
This Week in Sports Talk (TWIST) is our weekly roundup of top headlines and sports news, plus a preview of what's up next. Heading into the week of May 31, 2020, here's the top sports news, with a twist. Skim it, and you'll be good to go all week.
This Week in Sports Talk: May 31, 2020
Here are the top dozen stories in sports news heading into the week of May 31, 2020.
1. a golf match for the ages
The charity golf match last Sunday between the teams of Tiger Woods and Peyton Manning versus Phil Mickelson and Tom Brady – The Match: Champions for Charity – was highly entertaining. The goal was to raise funds for COVID-19 relief efforts, and in the end it succeeded beyond all expectations. The game drew 5.8 million viewers, making it the most-watched cable golf event ever.
For starters, all four competitors had their own customized golf carts for the event (each one was auctioned off as an additional way to raise funds). Our team votes for Tiger Woods' cart as the most adorable of all.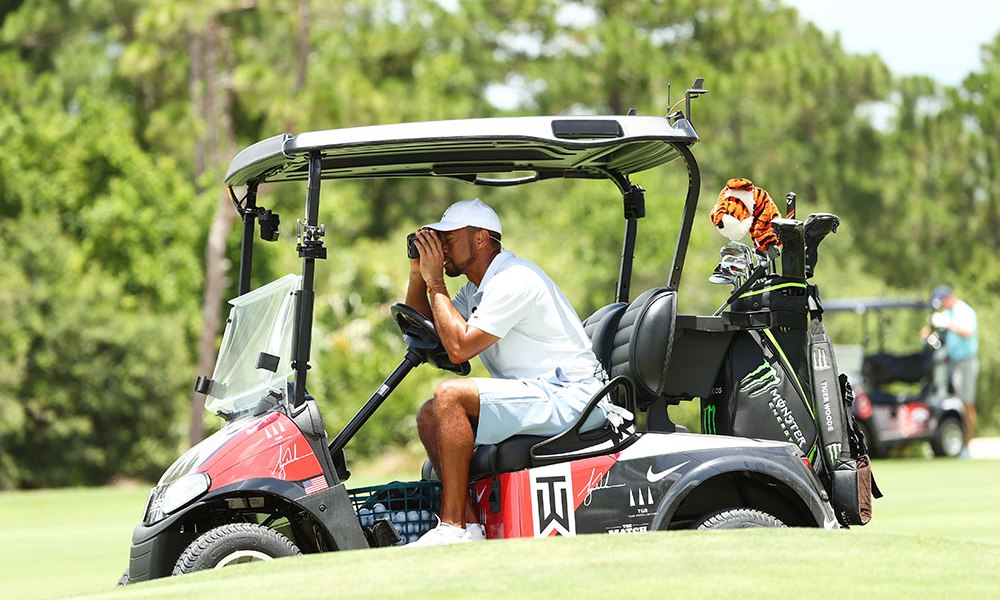 The match itself was far more interesting and suspenseful than most people anticipated. Tom Brady started off quite poorly, which of course led to lots of razzing on social media. But then he hit the single best shot of the day when he nailed an incredible hole-out birdie with a 156 yard approach shot.
Charles Barkley provided ongoing commentary and the two got into some world-class trash talking. After the match ended, Brady noted that he thought this was a Tournament of Champions, so why was Barkley even there? (Barkley never won a championship in the NBA).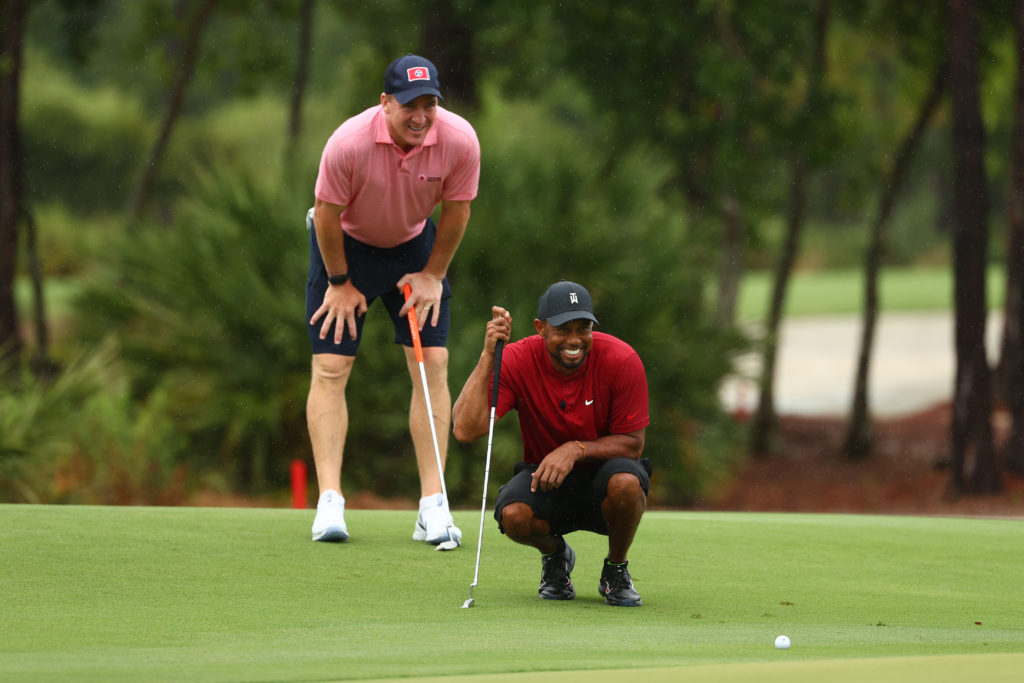 Lots of sports writers noted that Manning has a very strong game, and that Woods moved around the course easily, indicating that his back troubles may be easing. In the end Team Mickelson/Brady made a late push but lost the match by a single hole. The players were all wearing mics, and the banter and trash talk between competitors (especially Manning and Brady) was a highlight of the experience.
People are already talking about which set of four should play the next one of these. We think its time to add some female energy to this mix. Is Megan Rapinoe a golfer?
[white_box]
Join our community
For access to insider ideas and information on the world of luxury, sign up for our Dandelion Chandelier newsletter. And see luxury in a new light.
sign up now >
[/white_box]
2. Sports leagues address George Floyd and social justice in America
No one is immune to the impact of the social unrest roiling the U.S. even as we write. Several high-profile professional athletes and coaches have shared messages of sadness, anger and sympathy for the communities and families touched by the heartbreaking violence and death of defenseless black men and women in America in recent weeks.
LeBron James, Steph Curry, Warriors coach Steve Kerr, Stephen Jackson and the Minnesota Timberwolves organization are among them.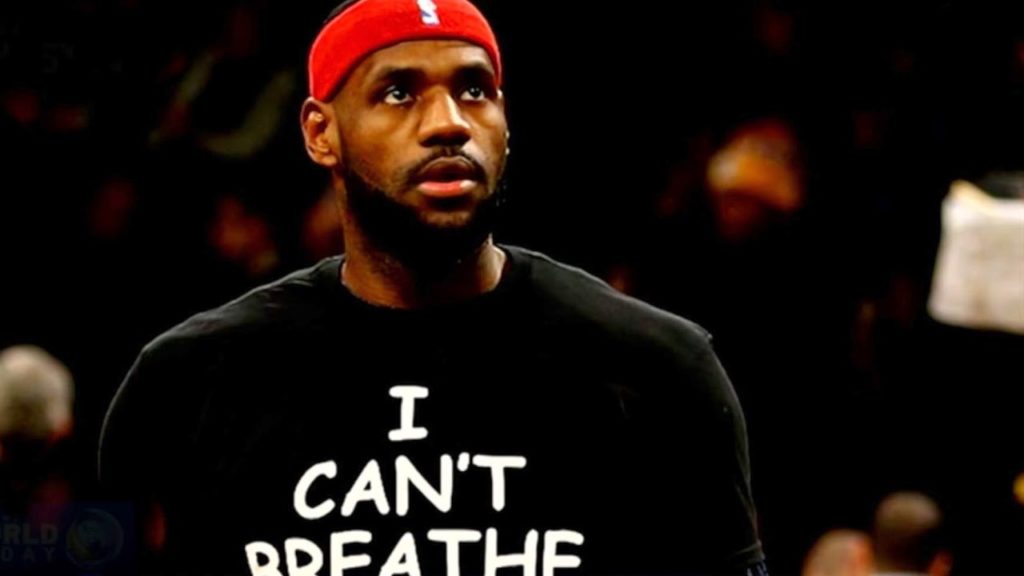 While the messaging is straightforward in the NBA, it's a cloudier picture in the NFL. Commissioner Roger Goodell issued a statement expressing condolences to the families of George Floyd, Ahmaud Arbery and Breonna Taylor. This immediately drew derision on social media, as it is lost on no one that the brutal treatment of black civilians at the hands of law enforcement is the very situation that Colin Kaepernick, who remains unsigned by any NFL team, silently protested against in 2016.
The response has been more muted from MLB: the Minnesota Twins have issued a statement, but as of this posting there is no official word from the league. Ditto the NHL – individual players have begun to issue comments on social media, but the league has not coordinated an official response.
3. NFL hopes for live audiences throughout 2020-21 season
For the moment, the NFL is the only pro sports league that seems intent on playing a full season this fall in front of spectators. In a radio interview this week, Troy Vincent, the league's Executive Vice President of Football Operations, said that the league is currently planning to play with full stadiums in Week 1 unless they're told that's not possible.
4. NHL will go straight to playoffs
NHL commissioner Gary Bettman announced that when the 2019-20 season resumes, the league will move immediately to the playoffs, rather than finishing out the 189 regular-season games that were left on the schedule. The league awarded their regular-season trophies on Thursday.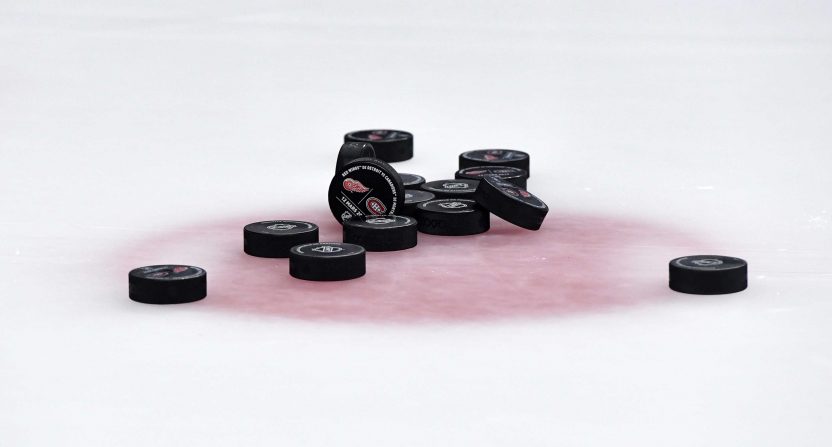 There is still no date set for restarting (although sports writers estimate that the likely start date will be late July or early August). Postseason games will be played in two hub cities. Chicago, Columbus, Dallas, Edmonton, Las Vegas, Los Angeles, Minneapolis/St. Paul, Pittsburgh, Toronto, and Vancouver are reportedly the cities currently under consideration.
5. MLB season hinges on resolution of pay dispute
Meanwhile, Major League Baseball seems to be drifting further away from an agreement to start the 2020 season. The sticking points are mostly about money, not about public health. The plan is to play in empty stadiums, and that seems uncontroversial. On Tuesday, MLB owners sent a new proposal about compensation and revenue-sharing to the players' union. It was not well-received.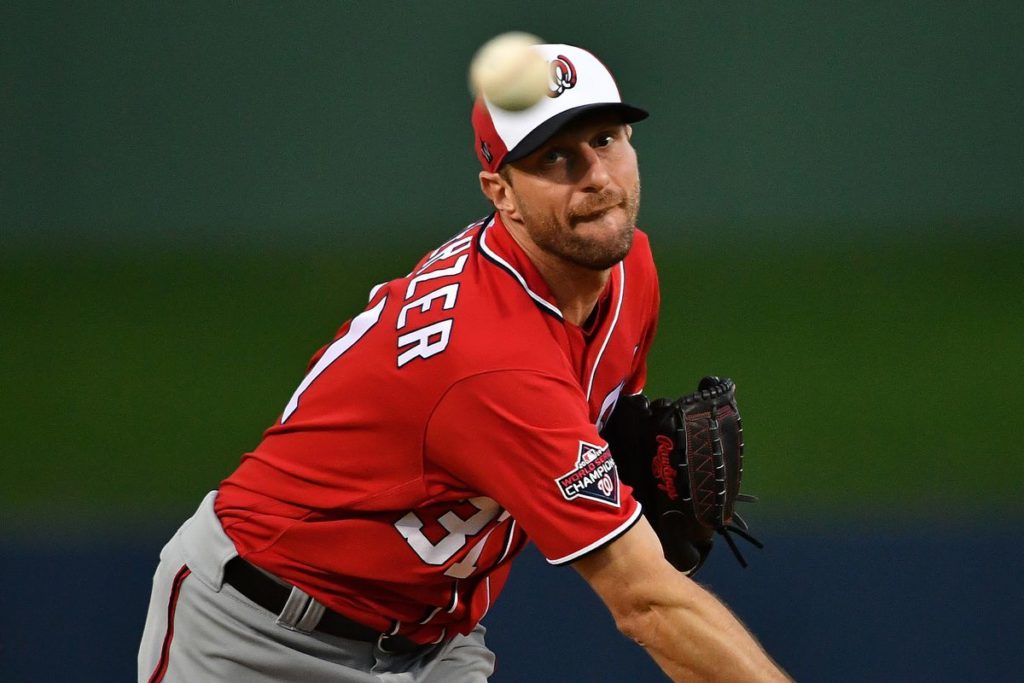 Washington Nationals pitcher Max Scherzer is among the players that are very clearly against the idea of giving up more money than they've already agreed to. Scherzer was supposed to make nearly $30 million this season, making him one of the league's highest-paid players. Under the reported salary reductions proposed by the owners earlier this week, Scherzer would make less than $7 million.
While that makes it easy to understand why highly-paid players are balking at the new proposal, our Sports Desk notes that time is of essence here, cautioning that MLB should be careful not to overplay its hand. If the NBA successfully holds its playoffs, that could fill the void for live sporting events for a few weeks. And if the NFL season starts on schedule, it's going to be tough to generate a lot of passion for baseball in a season when "the NFL is King."
[white_box]
Related Post
you need to see these national championship rings
read more >
[/white_box]
6. NBA likely going straight to playoffs, too
NBA owners are voting this coming week on whether to restart the 2019-20 season at Disney World in Orlando, Florida. The option on the table is – like the NHL – going straight to the playoffs, with somewhere between 16 and 22 teams. The Eastern versus Western Conference delineation would probably be abandoned in favor of a different playoff structure.
One option is that the league could structure play in a tournament format similar to the World Cup – with 4 groups (A,B,C,D) and 4 teams per group. Our Sports Desk gives this idea two thumbs up, saying "this sounds interesting and fun."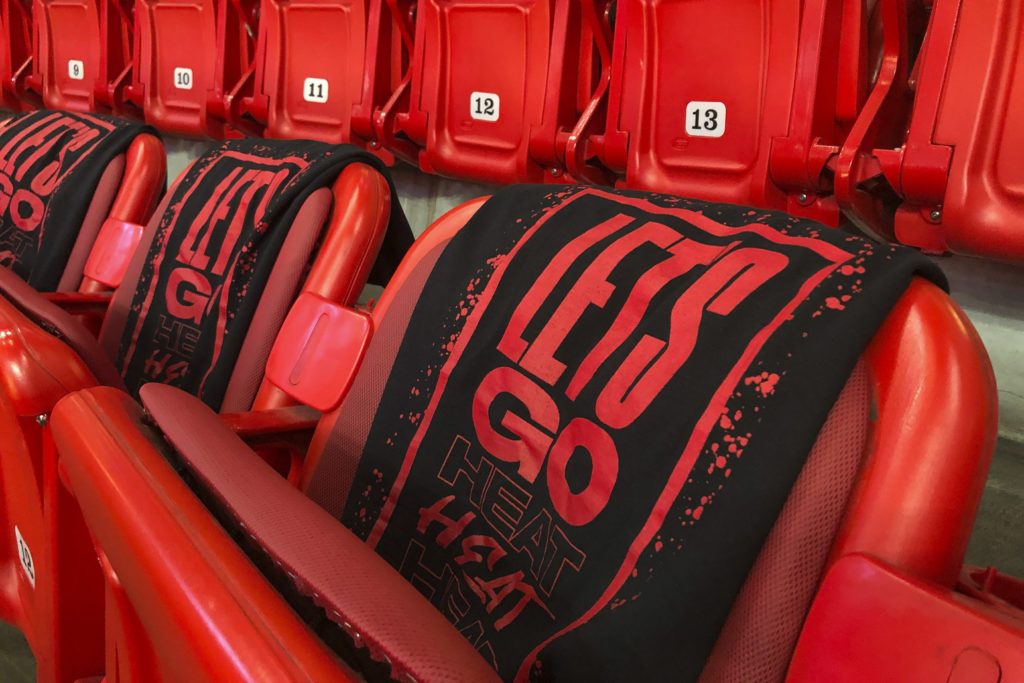 Alternatively, the NBA could establish two brackets, seeding the top 20 teams as of when the season was paused in March. That would mean the Milwaukee Bucks, the #1 team, would be in one bracket. And the LA Lakers, the #2 team, would be in the other bracket. Teams would be allocated to the two brackets in alternating assignments based on their seeds: the Toronto Raptors would be #3, the LA Clippers #4 and so on. Resulting in reasonably balanced brackets, regardless of conference.
7. Small number of NFL Rules Changes approved
Four rules change proposals were approved by NFL team owners this week. First, automatic replay reviews of scoring plays and turnovers negated by foul are now permanent. Second, "defenseless player protection" will now cover kick and punt returners. Third, teams can bring three players back from IR rather than two. Those are all reasonably straightforward.
The final one is a direct response to a Week 7 game between the New York Jets and New England Patriots last season. Pats coach Bill Belichick exposed a loophole when he purposefully committed penalties while setting up to punt in order to burn time off the clock. At the time, even Belichick admitted the rule should probably be changed, saying, "It's a loophole that'll be closed and probably should be closed. " Done.
All the other proposed rules changes were either rejected outright, or tabled until next year. The proposed change to the alternative onside kick rule, which we reported on last week, did not pass. CBS Sports reports that it failed because the team owners who don't have elite quarterbacks feared that it wold give the teams with the best signal callers even more of an advantage.
8. NFL Player News
Dallas Cowboys quarterback Dak Prescott remains unsigned, and the situation may drag on until July. He wants to be the highest-paid quarterback, but some caution that he may be overplaying his hand. The team has signed Andy Dalton as his backup – and Cam Newton is still looking for a place to land this season.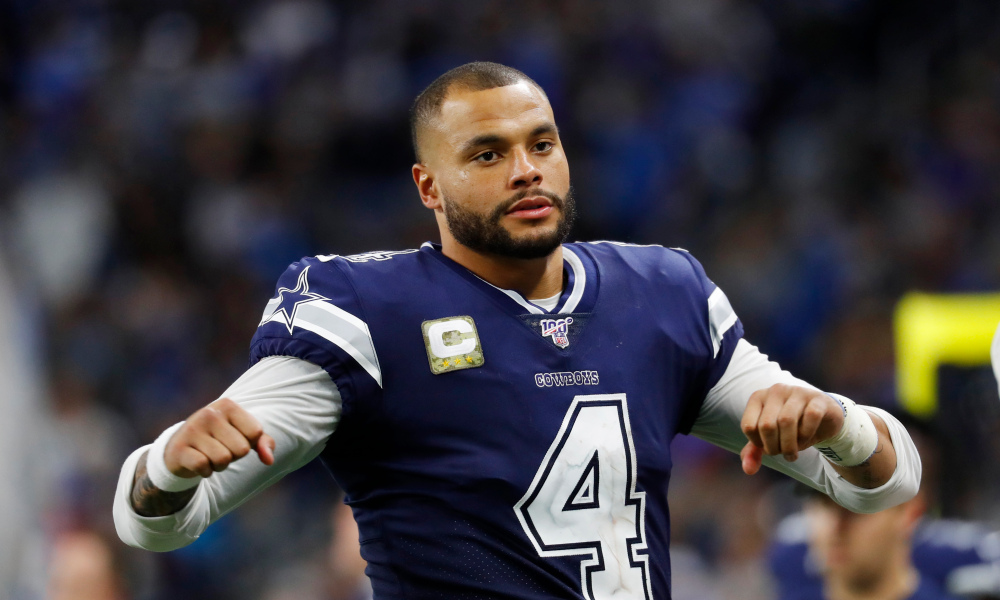 You didn't think we'd miss our weekly "What's Up in Tampa Bay" report, did you? This week we can share that Rob "Gronk" Gronkowski says his decision to play for the Bucs wasn't all about reuniting with teammate Tom Brady. He now says he really decided to play with Tampa because his mom lives nearby. Um . . . OK. Whatever, dude.
[white_box]
Related Post
who are the best-dressed NBA players right now?
read more >
[/white_box]
9. Nationals unveil 2019 championship rings
The Nationals have unveiled their 2019 World Series championship rings. As we've previously reported, professional sports championship rings are famously over-the-top bling machines. And this one is no exception. The Nationals' ring features 170 diamonds and 23.2 carats of gemstones. There are images of Washington D.C. landmarks on one side of the rings.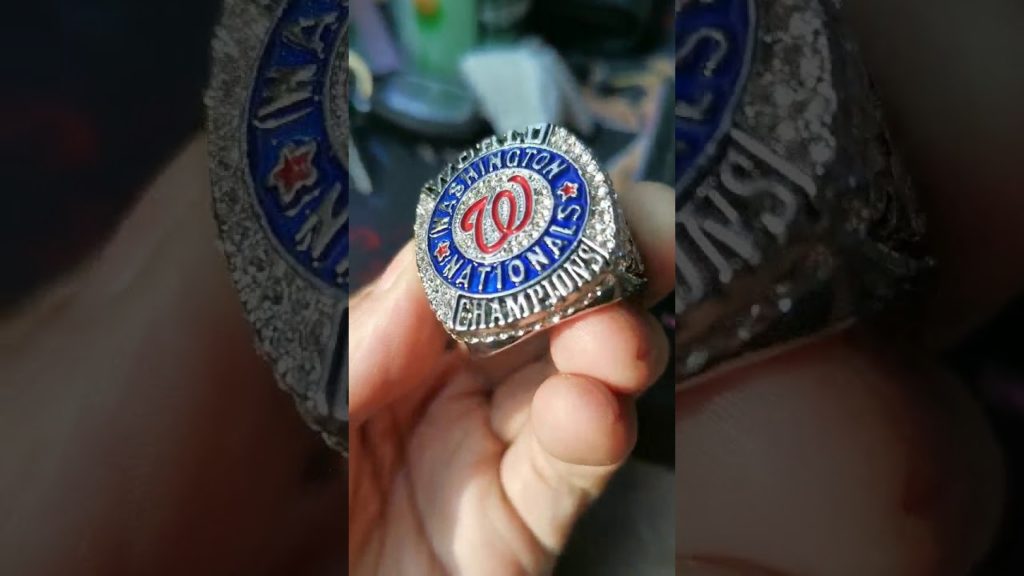 But we think the real charm of them is what's hidden from view. On the inside portion of the ring, Nationals' playoff series wins are noted, along with an etching of a small shark in honor of outfielder Gerardo Parra's wildly popular "Baby Shark" walk-up song.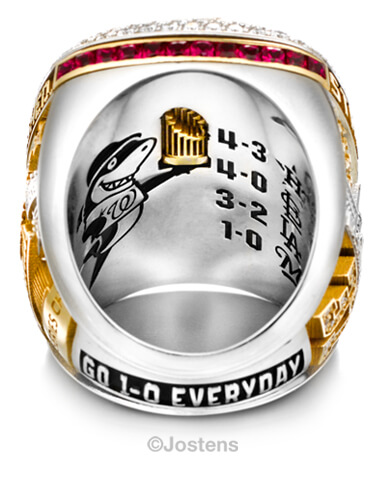 10. They're back! Maybe?
The New York Post reports this week that Jennifer Lopez and husband Alex Rodriguez – you know them best as J-Lo and A-Rod – have revived their efforts to purchase the New York Mets from the Wilpon family.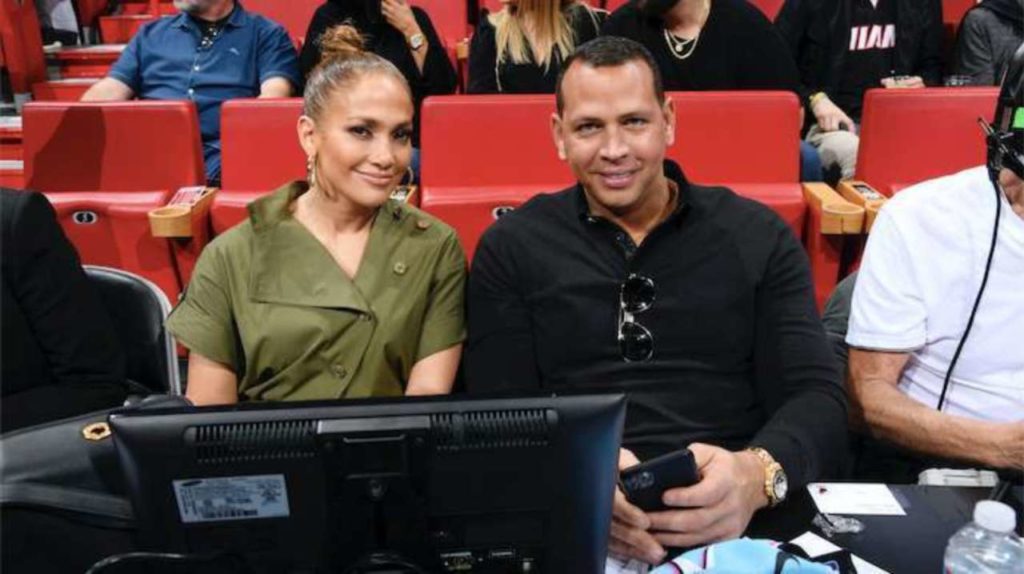 We here at Dandelion Chandelier sincerely hope that this comes to pass. Fashion, sports, and romance? Yes, please!
11. Iron Mike talks Comeback
Perhaps epic returns are becoming the norm in these unusual times. Boxer Mike Tyson, who appears to be in top shape at age 53, is reportedly looking to stage a televised bout for charity. His possible opponents include Evander Holyfield, Tyson Fury, and Deonte Wilder. Tyson v. Tyson? Watch this space for further updates.
12. another use for an empty stadium
Creativity sometimes blossoms when constraints are at the their highest. Take, for example, the Miami Dolphins. The team has opened a drive-in movie theater inside Hard Rock Stadium amid the ongoing COVID-19 pandemic. We're totally all in with the return of the drive-in movie. We'd like extra butter and salt on our popcorn, please. And a vanilla shake.
This Week in Sports News May 31, 2020
That's it. You're good to go with the top headlines and coming attractions heading into the week of May 31, 2020. Stay safe and healthy, dear reader. See you next week.
Join our Community
For access to insider ideas and information on the world of luxury, sign up for our Dandelion Chandelier newsletter here. And see luxury in a new light.