Is summer vacation cancelled for 2020, given COVID-19? Not all all, dear reader. We've been exploring ways to safely get out in the world and unleash your pent-up wanderlust. Our intrepid correspondent Jillian Tangen has the latest information on rentals and how to rent the perfect luxury recreational vehicle (RV) this summer for your family vacation or iconic road trip with your buddies.

it's the perfect time for a luxury recreational vehicle (rv) rental
The coronavirus may have ravaged airlines, big chain hotels and international tourist hot spots this summer, but one sector within the travel industry appears to be beating the odds: RV vacations.
[white_box]
Join our community
For access to insider ideas and information on the world of luxury, sign up for our Dandelion Chandelier newsletter. And see luxury in a new light.
sign up now >
[/white_box]
Even before the unofficial start of summer and National RV Day on June 7th, motorhome and travel trailer rental sites have been reporting dramatic increases in bookings.
And why not? After months of stay at home orders, cooped up travelers are looking for innovative ways to get out and explore this summer, all while in the comfort of an environment they can control.
Self-contained, self-sufficient and equipped to travel across the entire country, RV's are ideal for vacationing in the coronavirus age. Families can travel, eat and sleep comfortably all in one place without the need of interacting with anyone else. Not to mention that campgrounds tend to be wide open outdoor spaces with limited person-to-person contact.
Given all that, an RV vacation just might be the ideal social-distancing summer vacation getaway option.
what you need to know about RVs before renting one
So what should you know if you're thinking about hitting the road summer in an RV? Before you get booking online, consider the ABCs – the three different classes of RVs and motorhomes.
[white_box]
Related Post
The Best Road Trips to Take in the States This Summer
read more >
[/white_box]
they come in different sizes
Class A motorhomes are like houses on wheels – think rockstar tour buses – and often come with upgraded finishes in the kitchen and bathroom. Size wise they are up to 45 feet in length, making them optimal for big families but also potentially more challenging to drive. That being said, they are the most comfortable for extended or cross country trips.
Class B motorhomes are basically camper vans ranging from 16 to 22 feet long and are best for two people traveling together. While the larger styles have more spacious sleeping and living quarters, Class B's are much easier to drive and park. So if you're up for a short trip or are really looking to bond with your partner, this might be the option for you.
Class C motorhomes the middle group between A and B. They're similar to driving something like a moving truck, can sleep anywhere from two to six people and are relatively easy to drive and park since they are between 21 and 35 feet long. Class C's typically have an overhead cab area that provides extra space for sleeping, in addition to the larger interior space, so they are a great choice for smaller families.
choose a reputable rental company
One you know what size RV you need, next up is where to book. There are lots of RV rental companies from which to choose. We found six standouts in our research. From no-driving-needed options to classic retro cool campers to full-on luxury mansions on wheels, here are our picks for the best places to get the keys for a recreational vehicle perfect for your summer vacation this year.
how to rent a luxury rv this summer
1. RVShare
Just like AirBnB, RVShare is a peer-to-peer platform where customers rent RVs directly from owners. In addition to having more than 100,000 recreational vehicles across the 50 states, RVShare offers 24-hour roadside assistance and insurance with all its rentals. Some owners include unlimited mileage in their rates, while others stipulate mileage limits and overage rates, so be sure to read listings carefully, as with any of our five other picks.
[white_box]
Related Post
The Best Playlist Right Now for a Summer Road Trip
read more >
[/white_box]
2. Outdoorsy
Outdoorsy is another peer-to-peer RV rental option. Based in Austin, Texas, the company has over 40,000 vehicles and operates out of 4,800 cities across 14 countries. Their selection spans easy-to-navigate campervans to vintage Airstreams to luxury Class As. Some vehicle owners even deliver vehicles to campgrounds so that renters just show up and enjoy the accommodations instead of driving them.
3. Cruise America
Specializing in Class C RVs is Cruise America. Having been in operation since 1972, the Mesa, Arizona based company has more than 4,500 vehicles across the U.S. and Canada. The company's website even features educational videos you can watch beforehand for a smoother and relatively contactless pick-up. The rental fee includes insurance and third-party liability, but there's an added cost for miles driven between pick-up and drop-off.
4. Goss RV
For a truly elevated experience look to Goss RV in Atlanta, Georgia. Goss' motor coaches, which typically cost more than $750,000 to purchase, start at $12,500 for a weeklong rental of a Class A vehicle. That price gets you an RV fit for a rock star with amenities like fireplaces, washer and dryers, a master bedroom, multiple bathrooms and more. Goss guarantees 24/7 support and will even deliver your coach to you wherever you live, fresh from a cleaning and maintenance process that takes about five days, fully stocked with whatever groceries and supplies you request. And for a fee, the company will even provide a driver too.
[white_box]
Related Post
The Best Movies About Summer to Watch Right Now
read more >
[/white_box]
5. Livmobil
Perhaps you are looking for a more nostalgic vehicle? Livmobil rents silver-skinned Airstreams from locations in San Francisco, Denver and Washington, D.C. The company largely stocks recently built models like the 22 foot Safari Sport, the Flying Cloud 23D and the International Signature 25, which start at $260 per night, with a five night minimum. Livmobil also offers tow vehicles like Cadillac Escalades and Range Rovers too.
6. Autocamp
For those who want to experience an RV and its connectivity with nature, but not to drive anywhere there's also Autocamp. Located in Sonoma, Yosemite and Cape Cod, Autocamp is a collaboration with Airstream featuring custom, 9.5 meter long, silver bullet hotel style trailers, complete with custom fire pits, Tempur-Pedic mattresses, flatscreen TVs, modern kitchenettes, sofa beds and organic blankets.
[white_box]
Related Post
What are the Best New Canned Beverages of the Summer
read more >
[/white_box]
All that's left is to figure out where to go. And if you think the only options are remote forests or rustic campgrounds with dirt roads and wooden picnic tables – think again.
The Harvest Hosts app (from $79/year) helps travelers find pastoral plots to rest in, offers members no charge access to more than 1,400 wineries, breweries, farms, museums and even golf courses for a night. All you need is an RV equipped a bathroom and no requirements for external power or water – a standard most recreational vehicles meet.
how to rent a luxury rv this summer
So what do you think? Are you in? Drive-in movie theaters, baking bread from scratch, puzzles and now good old fashioned road trips – it seems that what's old is new again. Whether you venture out on your own RV adventure or not, expect to see lots of #vanlife popping up in your social media feed soon if it hasn't already. Happy trails!
join our community
For access to insider ideas and information on the world of luxury, sign up for our Dandelion Chandelier Newsletter here. And see luxury in a new light.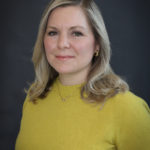 Jillian Tangen is the Head of Research at Dandelion Chandelier and a former Senior Research Analyst at McKinsey & Co and Analyst at Shearman & Sterling. She is an avid fan of Nordic design, having owned an independent lifestyle store and sales agency focused on emerging Scandinavian design. Jillian lives in New York and is married with three young children. She loves cross-country skiing, the New York Rangers, reading, travel and discovering new brands.