The Best Luxury Vacations This Summer Out in Nature
All products are independently selected by our editors. If you buy something, we may earn an affiliate commission.
After so much time indoors during the Great Lockdown, as we debate the ideal summer vacation for 2020, we keep coming back to the same idea: we want to get close to nature! But we still want to kick it luxury style when it comes to food and lodging. If you're similarly inclined, our intrepid correspondent Julie Chang Murphy is breaking down the best destinations for a luxury vacation out in nature this summer 2020.
is it possible to get really close to nature on a luxury summer vacation?
Summer vacation is looking a lot different this year to people all over the country. With many planes still grounded and international entry restrictions still in place, we are all planning to stick a little closer to home.
Before coronovirus, our priorities were a little different. Some of us were continuing to check off bucket-list destinations. Others were planning to party on the summer music festival circuit. Some grandparents and parents had been looking forward to their children's skip-gen vacations all year.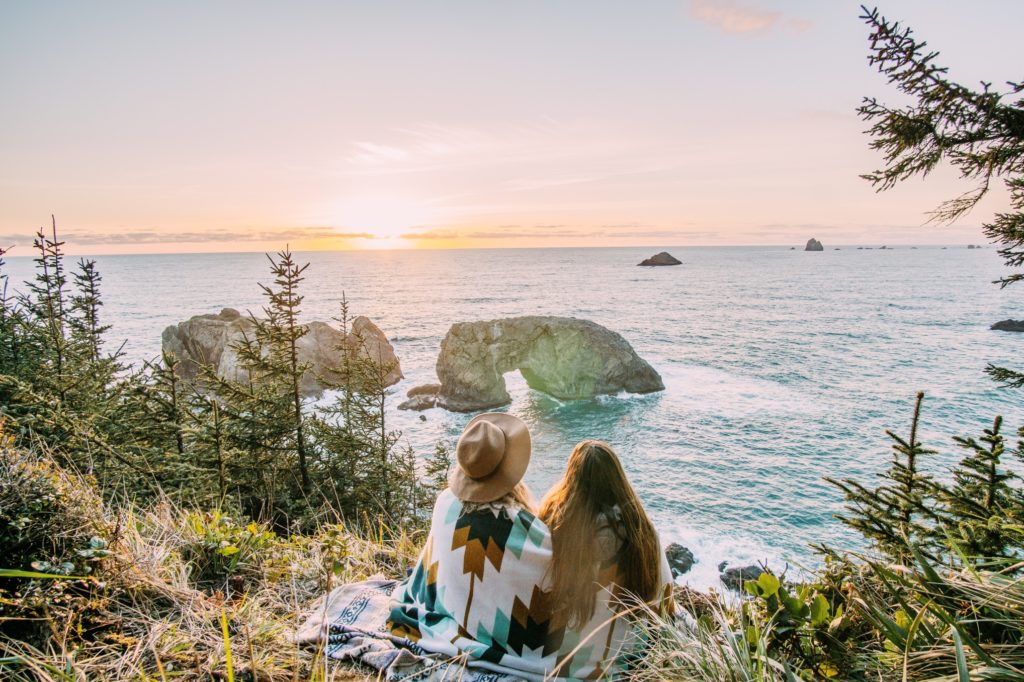 But now? It's all about hygiene, social-distancing and wide-open spaces. Welcome to summer 2020.
[white_box]
Join our community
For access to insider ideas and information on the world of luxury, sign up for our Dandelion Chandelier newsletter. And see luxury in a new light.
sign up now >
[/white_box]
With that in mind, we've rounded up some ideas for Summer Vacation 2020 2.0. We've already featured some of our most famous national parks and the best road trips . We've shared our favorite luxury destinations within driving distance. And we've even investigated how to rent a luxury RV.
For this edition, our criteria was that the destination be near a major city and easily reached by car (or luxury RV); include outdoor recreational activities like kayaking, biking and hiking; and showcase nature in all its splendor.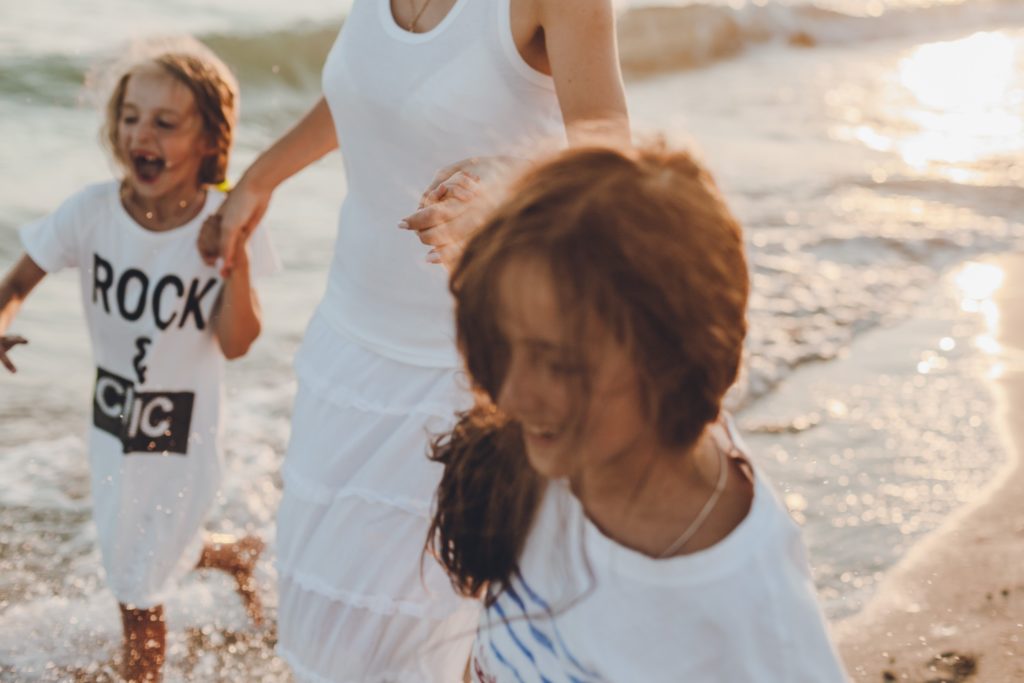 After months of quarantine in our homes, it's like looking at the world again with new eyes. Just keep your eyes out for those 'murder hornets.' 'Cause it's 2020, and it's wild out there.
The Best luxury vacations to get close to nature this summer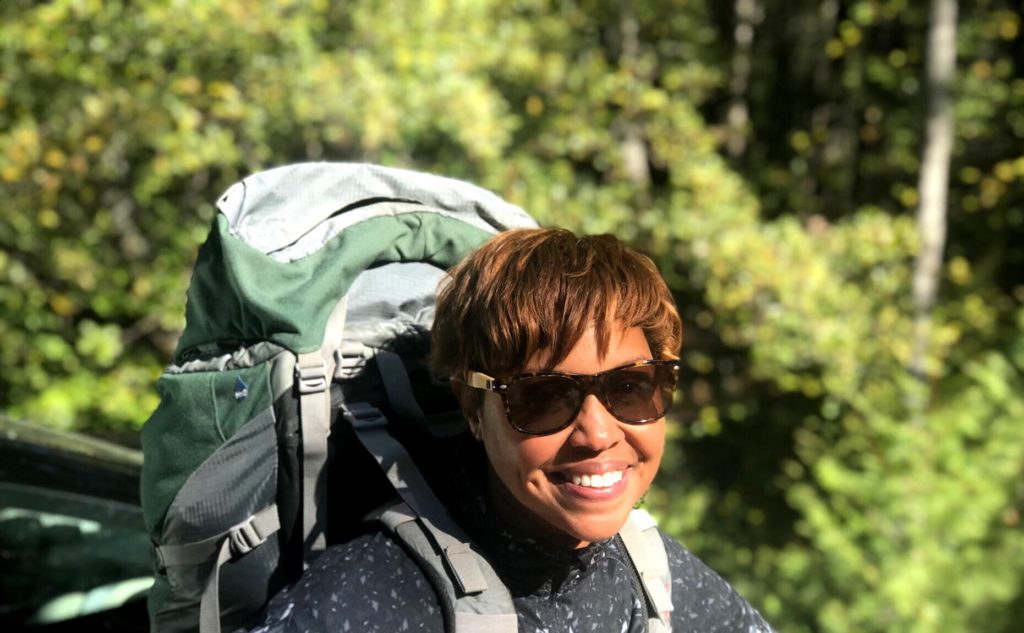 EAST COAST
1. Finger Lakes, New York
Formed millions of years ago by glacial activity, the Finger Lakes are a region rich in history. There are 11 freshwater lakes placed like a handprint between Lake Ontario and the Pennsylvania border. The region was the birthplace of the women's rights movement, the home of Frederick Douglass and Harriet Tubman, and home to vineyards and wineries that are putting the Finger Lakes Region on the culinary map.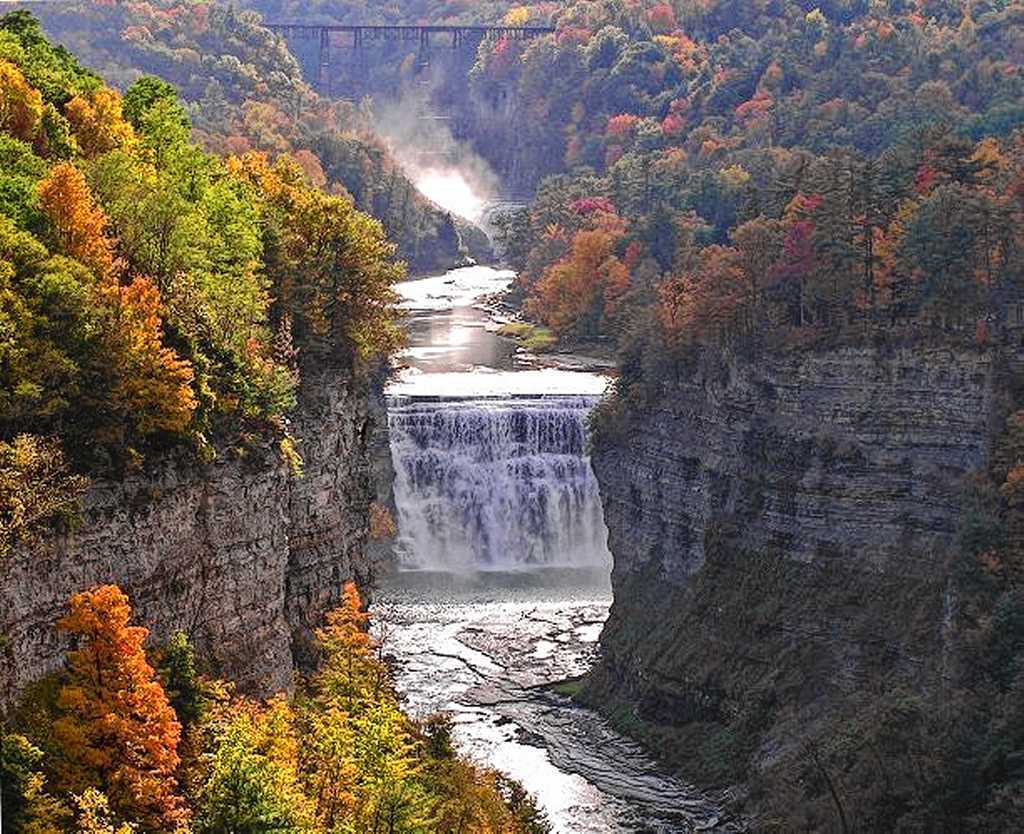 Adventurers will love biking along the Erie Canal, through pastoral farmlands and vineyards. And of course, water enthusiasts have ample opportunity to enjoy boating, swimming, kayaking, paddleboarding, waterskiing, fishing, and more, even if you're never able to pronounce all those Finger Lake names – Canandaigua, Honeoye, Skaneateles.
[white_box]
Related Post
How to Take a Luxury Vacation to the Top National Parks
read more >
[/white_box]
2. Chesapeake Bay, Maryland and Virginia
In this region lies America's largest estuary, a place of natural beauty with a distinguished, slightly salty air that is steeped in heritage. There are historical sites and museums that document the American Indian legacy, American Revolution, and Civil War.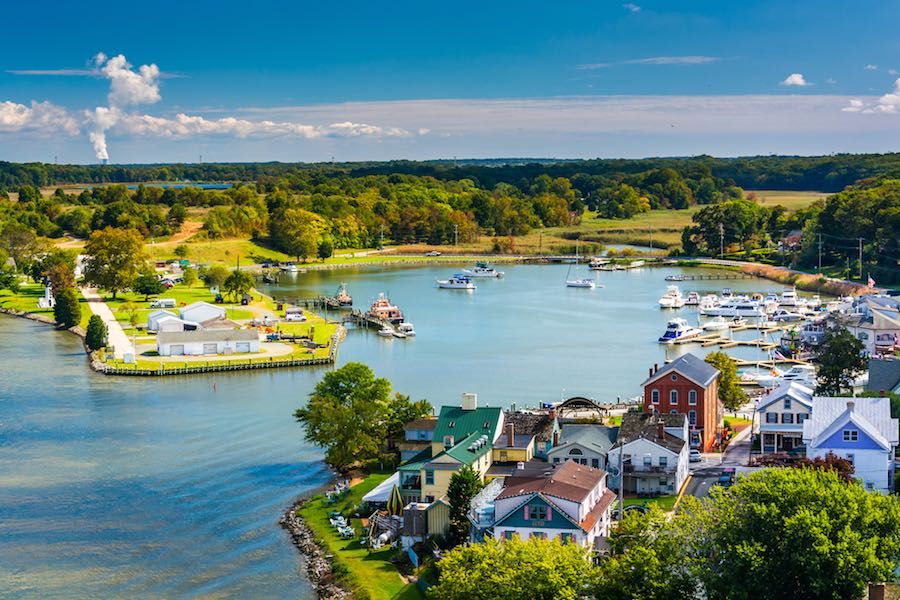 See spectacular landscapes such as the Shenandoah Mountains, Susquehanna River Valley and Smith Island. The watershed also offers extensive opportunities for water sports, hiking, and bird-watching. And if you don't catch any of the water's famous fish, crabs, and oysters, you can also grab a crab cake to go from Chesapeake Landing (voted best in the county).
3. Burlington, Vermont
Located along the eastern shores of shimmering Lake Champlain, this picturesque town offers rich outdoor experiences. Mt. Philo State Park offers some easy hikes that are well-suited for kids, and Camel's Hump and Mt. Mansfield are great for more well-seasoned hikers.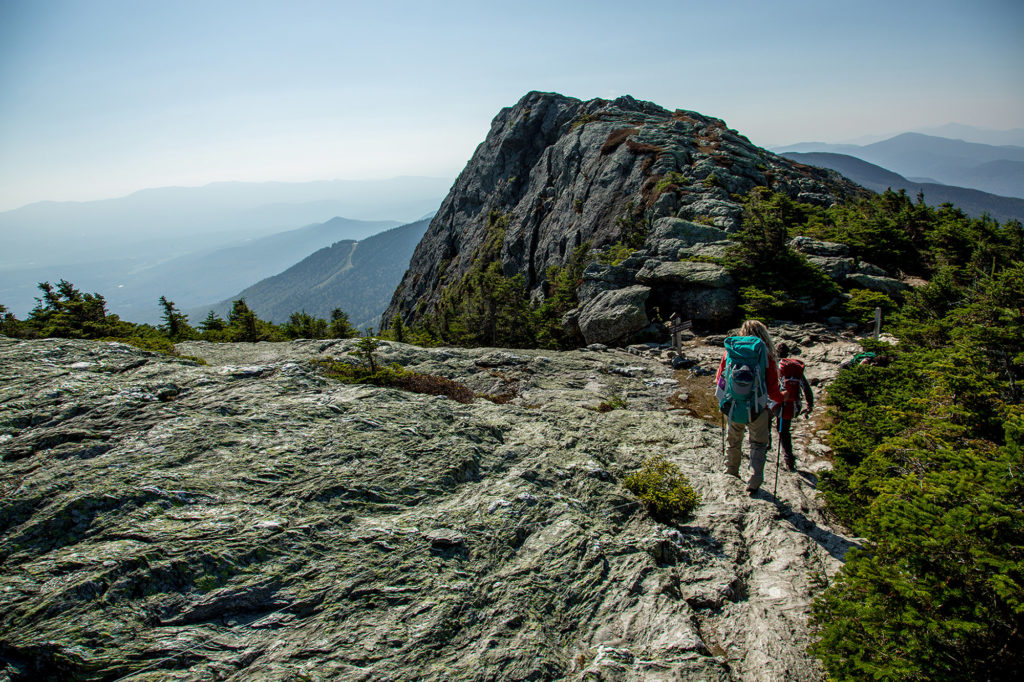 You might also relish the opportunity to rent bikes and ride the 26-mile Island Line Trail which stretches north all the way to the Canadian border. North Beach, Burlington's largest sandy beach, has been allowed to re-open as of May and is perfect for an afternoon dip, as well as kayaking, canoeing, and paddleboarding.
SOUTH
4. The Florida Keys
A road trip through the Florida Keys offers enviable turquoise waters, lush mangroves and a tropical atmosphere all without leaving the country. Sure, there are beaches but in the Keys, it's all about getting on or into the water. In Key Largo, at the John Pennekamp Coral Reef State Park, visitors can kayak through the mangroves, and snorkel or scuba dive.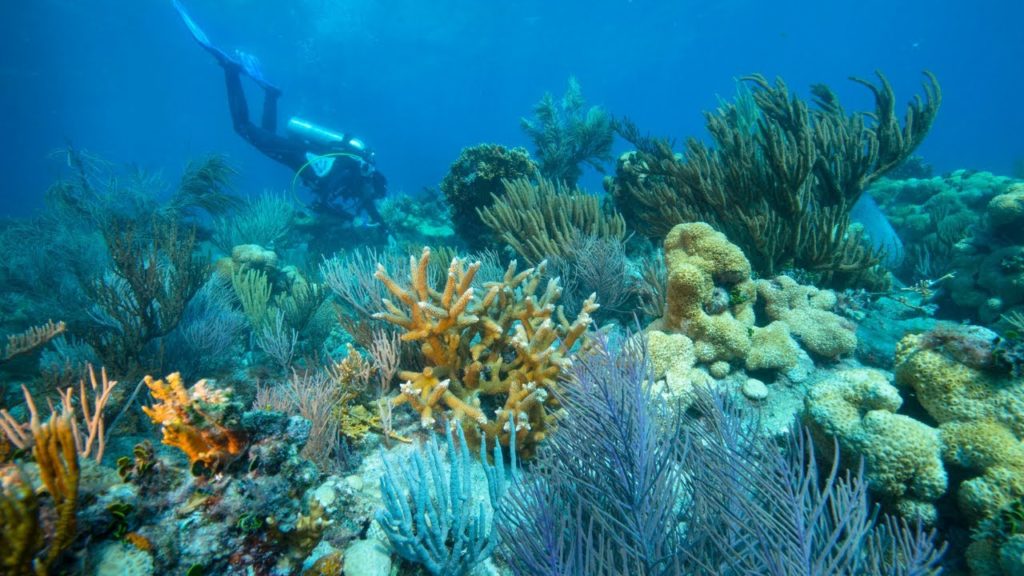 At Bahia Honda State Park, more low-key activities like shelling, geocaching, snorkeling and camping are popular. Animal enthusiasts might love the chance to hike and bike through the National Key Deer Refuge and spot the endangered Key deer, which stand no more than 32 inches tall and are found only in the lower Florida Keys.
5. Outer Banks, North Carolina
This narrow strip of barrier islands off the coast of North Carolina has long been a popular vacation spot for East Coasters. Its gorgeous beaches stretch for 200 miles and offer endless sea, sand and surf diversions for travelers.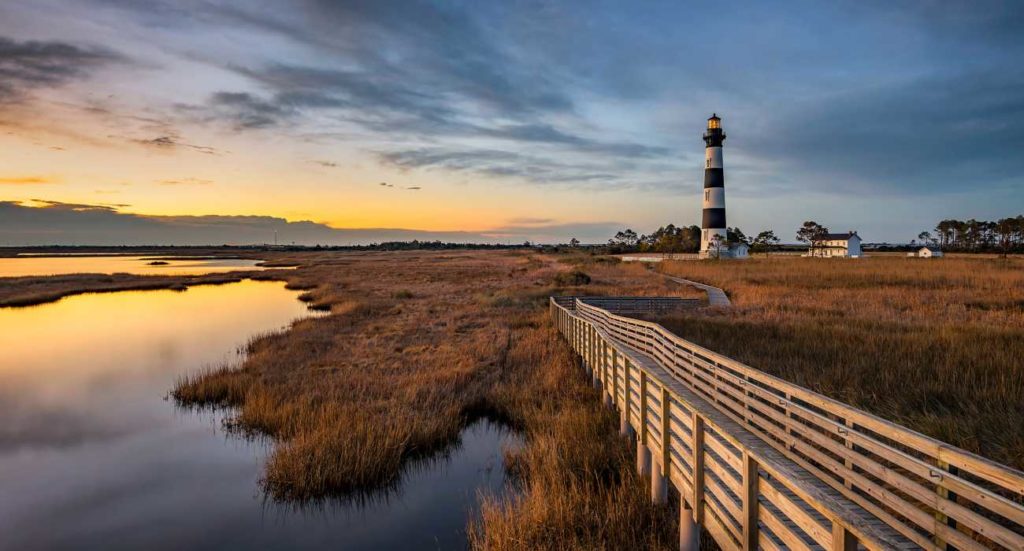 The noteworthy Down East Paddle Trails includes 16 kayak trails, ranging from 2.3 miles to 13.7 miles, and explores coastal creeks, marshes, sounds and shoals. Wide paved shoulders, multi-use paths on separate alignments, and sidepaths adjacent to the road make it easy for leisure bikers or serious cyclists to explore the towns. Or, consider horseback riding on Hatteras Island for another change of pace.
[white_box]
Related Post
The Best Road Trips to Take in the States This Summer
read more >
[/white_box]
6. Big Bend National Park, Texas
The Big Bend is named for the vast curve of the Rio Grande in remote southwest Texas. The wildly beautiful region contains over one million acres of public land and the landscape includes the entire Chisos mountain range and a large swath of the Chihuahuan Desert, as well as The Santa Elena Canyon with its steep limestone cliffs.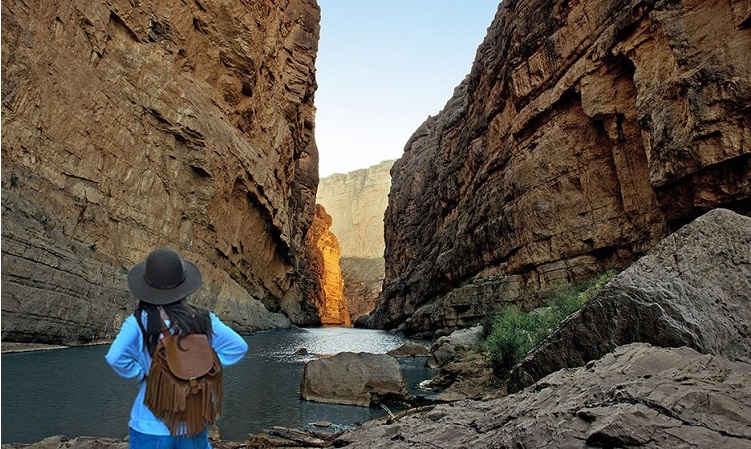 We're pretty sure rafting on the Rio Grande earns you bragging rights for life but there are plenty of other activities like hiking, camping, river running, horseback riding, birding and mountain bicycling to satisfy all persuasions.
MIDWEST
7. Starved Rock State Park, Illinois
This 2,600-acre state park is known for its gorgeous canyon-scape, hiking trails, historic archeological sites and prime camping grounds. The surprising topography is thanks to the melting glaciers that left their mark, carving a maze of canyons into the St. Peter sandstone. Enjoy 18 sandstone canyons, seasonal waterfalls and tree-covered bluffs along its 15 miles of hiking trails.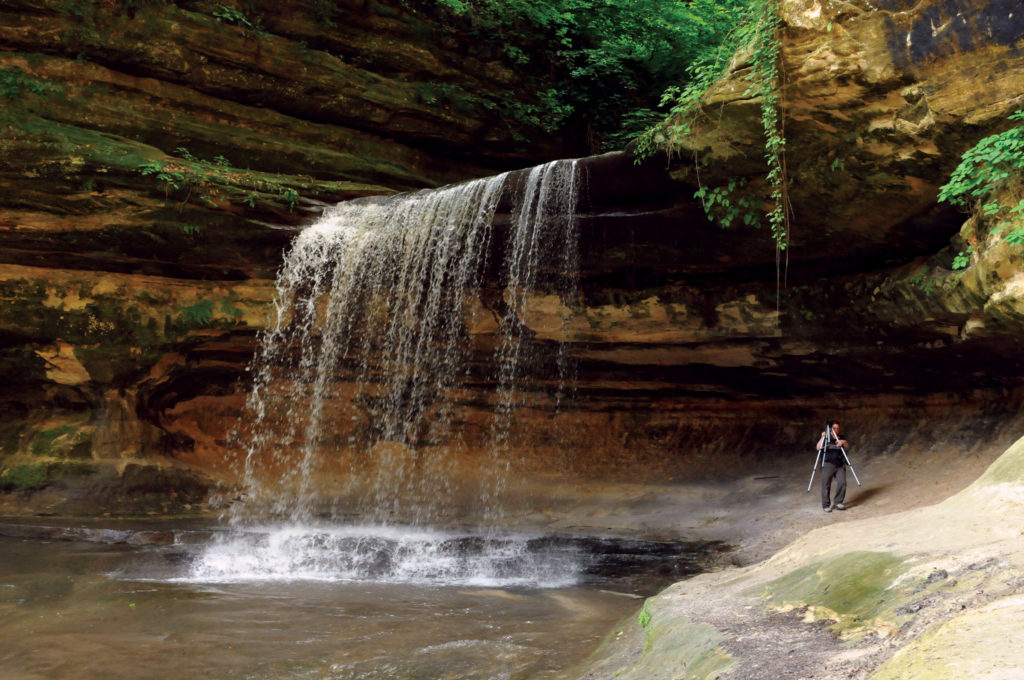 Combine the trip with a visit along the 96-mile route of the Illinois and Michigan Canal (I&M Canal). History buffs, nature lovers and sportsmen will savor the numerous state parks for hiking, fishing, canoeing and restored historical sites remind visitors of the area's industrial roots.
8. Mackinac Island, Michigan
Take a step back in time on this 4-square mile island located at the intersection of two Great Lakes. The entire island is car-free, and has been since 1898! Horses and bicycles are the only transportation allowed which contribute to the special, laid back vibe.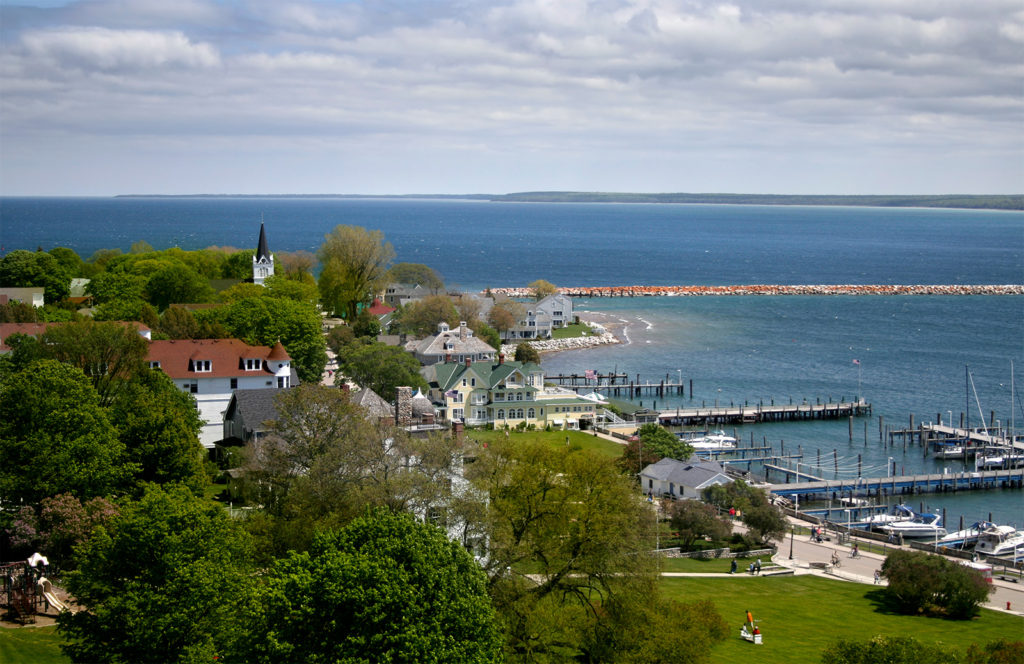 For outdoor enthusiasts, the island is 82 percent park land with 70 miles of scenic trials for exploring forests and back roads. And of course, there is the famous fudge. 14 fudge shops collectively make more than 10,000 pounds of fudge per day during the peak travel season.
9. Lake Geneva, Wisconsin
The captains of Midwest industry with last names like Wrigley, Schwinn and Maytag have mansions here — dating back to the mid-1800s, but the glacial lake, spring-fed, deep and crystal clear, is accessible to those looking for a nature-filled getaway.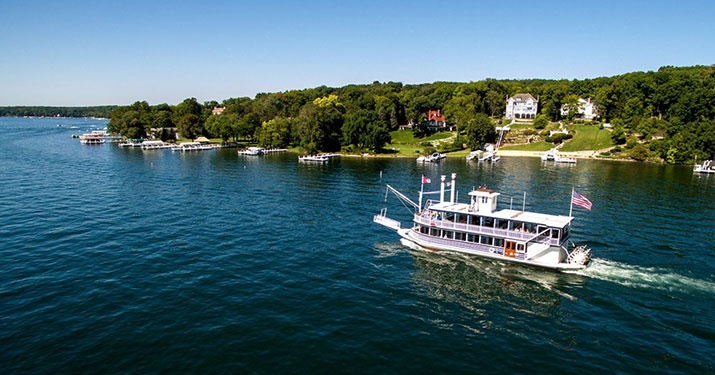 First, there's the famous Shore Path, almost 26 miles weaving in and out of the woods along the shoreline (and historic estates and gorgeous lakefront properties.) Choose from five sandy beaches to swim, sunbathe and kayak. For campers, Big Foot Beach State Park offers 100 wooded campsites, a sand beach, 6.5 miles of hiking trails, boating, fishing, and picnic areas.
[white_box]
Related Post
How to Rent the Perfect Luxury RV This Summer
read more >
[/white_box]
WEST COAST
10. Idyllwild, California
Just a 2.5 hour drive from Los Angeles, is a peaceful mountain getaway nestled in the San Jacinto mountains. There's a small town vibe here with locally owned shops and restaurants.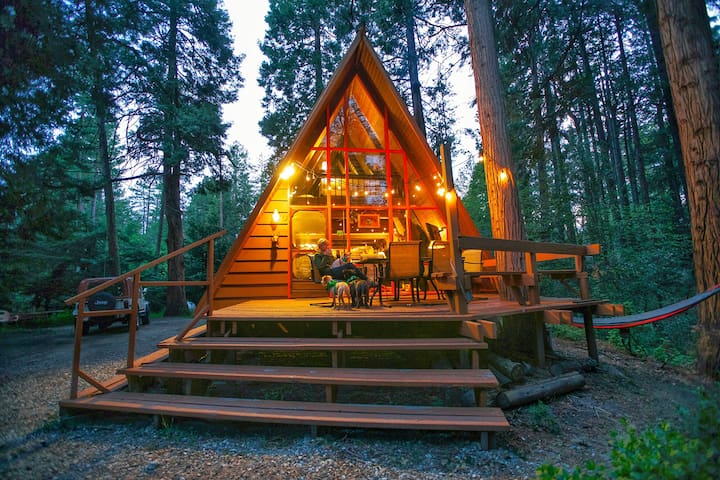 The diverse mountain trails offers hikers and bikers remote, scenic, and mountainous hikes and rides. There's also rock climbing opportunities all set among tall pines and sweet smelling cedars. Idyllwild has some of the best camping under star-filled skies and Lake Hemet is known for its fishing.
11. Crater Lake National Park, Oregon
A violent volcano eruption 7,700 years ago created this stunning and famous cornflower blue Crater Lake, which is the world's clearest body of water. The panoramic views are worth the visit alone but there are still 90 miles of hiking trails with one even leading to a hidden, lush waterfall, Plaikni Falls.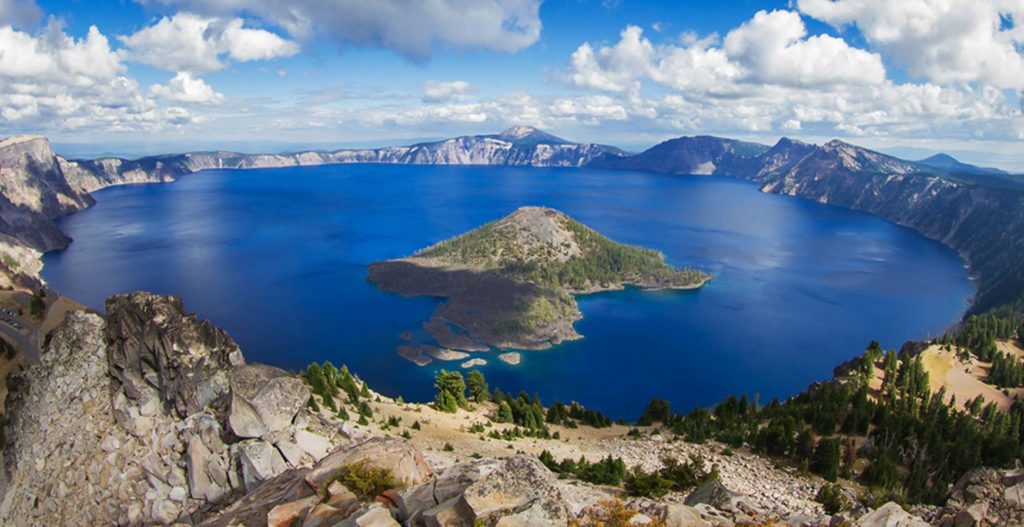 Yes, you can swim in the lake which is accessible in one area only and fishermen and women can fish for rainbow trout and kokanee salmon until their heart's content. Cycling enthusiasts flock to the 33-mile loop around the rim of Crater Lake- as well as runners and rollerbladers.
12. Sequoia and Kings Canyon National Park, California
This awe-inspiring forest is named for the world's largest trees and it has the greatest concentration of giant sequoia in the world, set amongst towering cliffs and tumbling waterfalls.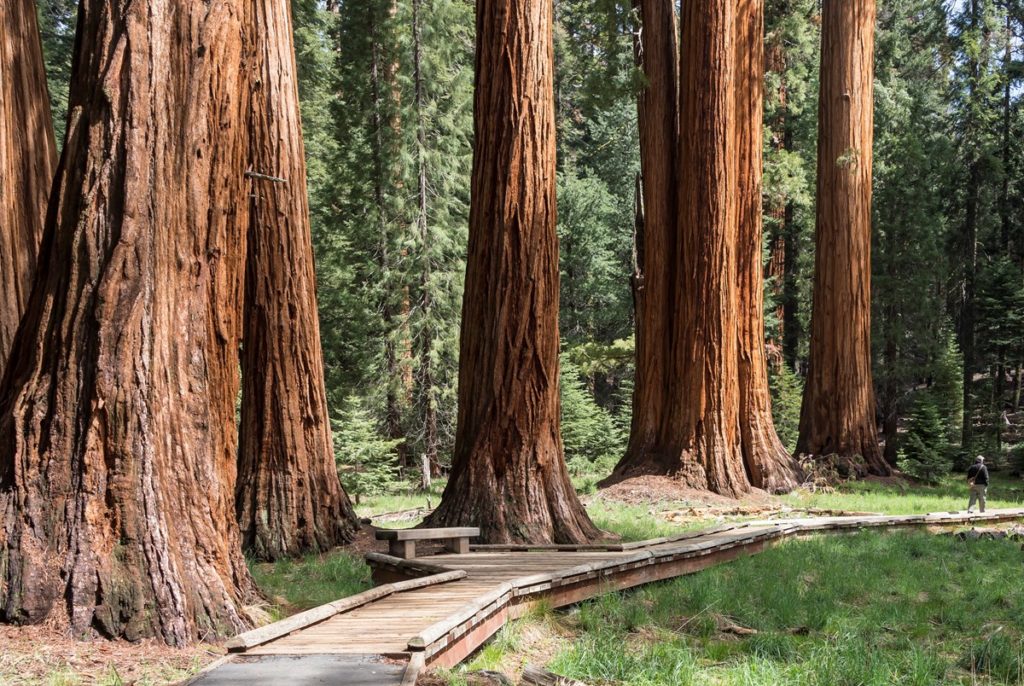 Hikers will find 800 miles of easy to strenuous trails lined with wildflowers. Visitors can go horseback riding, fly fishing and even spelunking. There are opportunities for recreation like kayaking in its three wild, roaring rivers but be warned, they involve high risk and advanced skills.
The Best luxury nature vacations for summer
There you have it- 12 in-the-wild and wonderful ways to cure your wanderlust this summer. So, where are you going first?
join our community
For access to insider ideas and information on the world of luxury, sign up for our Dandelion Chandelier Newsletter here. And see luxury in a new light.
Crediting her training as a cultural anthropologist at Wellesley College, Julie has immersed herself in various industries in the last 15 years including fashion design, event planning, and fitness. Julie lives in New York where she loves trying every ramen and dumpling restaurant with her husband and three children. She finds joy in bold prints, biographies of fierce women, kickboxing. And spending way too long finding the perfect polish color to express her mood.