This Week in Sports Talk (TWIST) is our weekly roundup of top headlines from the past seven days in the world of sports, plus a preview of what's up next. Heading into the week of June 21, 2020, here's the top sports news, with a twist. Skim it, and you'll be good to go all week.
This Week in Sports Talk: June 21, 2020
Happy Father's Day to all the dads out there! We hope your brood is spoiling you rotten by preparing your favorite meal even as you read this. Here are the top 10 stories to know heading into the week of June 21, 2020.
1. College Football hoping to start on schedule
This week the NCAA Council approved a six-week calendar that aims to start the 2020 college football season on time. The plan includes four phases, with team activities beginning in mid-July.
However, flare-ups in the COVID-19 pandemic might cause some plans to change. Clemson reported that 21 players and 2 staff members of its football team have tested positive for COVID-19.
At least one-quarter of LSU's football team was in quarantine this week because of virus-related concerns. Texas announced that 13 players had tested positive for the virus and that 10 more were in quarantine. Kansas State announced Saturday that it is pausing voluntary workouts for 14 days, after a total of 14 athletes tested positive for COVID-19.
According to the Washington Post, officials in the Power Five conferences described policies that vary widely from school to school — most of them subject to change — regarding player testing and other protocols.
[white_box]
Join our community
For access to insider ideas and information on the world of luxury, sign up for our Dandelion Chandelier newsletter. And see luxury in a new light.
sign up now >
[/white_box]
2. NBA looking at July 30th re-start
This week, the NBA made further progress on its plans to complete the 2019-20 season. As previously reported, all games will be played within the sports complex at Disney World in Orlando, Florida.
Despite Brooklyn Nets' Kyrie Irving's plea for players to sit out the remainder of the season, arguing that playing might distract attention from the reforms being fought for by the "Black Lives Matter" cause, the league continues to make plans to finish the season. There are differing opinions within the ranks of the players on the issue, with LeBron James continuing to support the league's plan.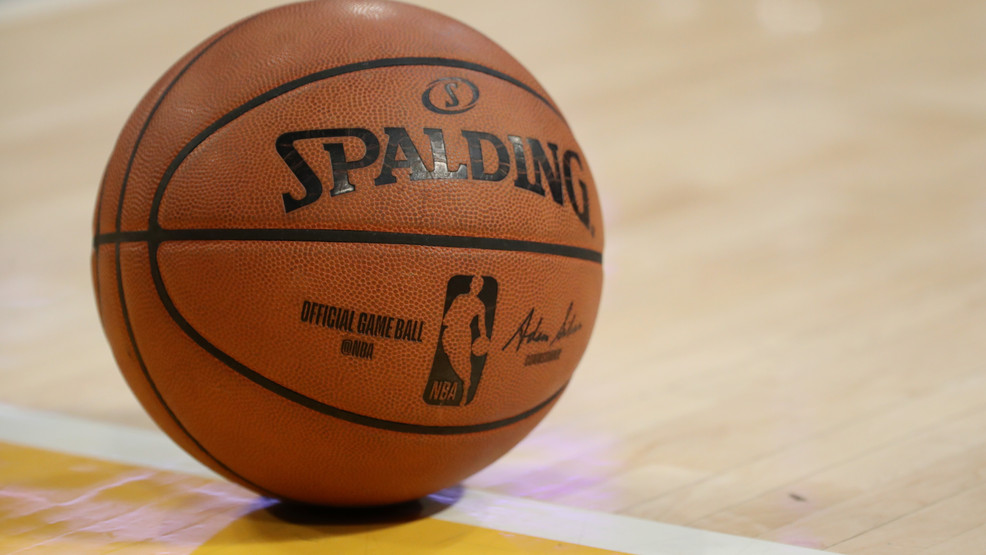 This week, the NBA shared a 113-page health-and-safety protocol with the teams invited to Orlando. The plan was developed after the league sought advice from medical experts including Dr. Anthony Fauci, the nation's leading infectious disease specialist, who has said he supports the NBA's restart plan. The players' association supports it as well.
3. NFL news
HBO announced that its reality show Hard Knocks – which follows one NFL team in the preseason for a behind-the-scenes look inside – will feature both the LA Rams and the LA Chargers.
The Chargers have Colin Kaepernick on their workout list, but so far, nothing is scheduled.
Safety Jamal Adams reportedly asked the New York Jets for a trade a couple of days ago. The two sides have been at odds since Adams' name was mentioned in trade rumors last off-season. Adams is still on his rookie deal and is seeking a new more lucrative contract, which the Jets seems unwilling to accommodate. CBS Sports reports that there's a list of seven teams he would prefer to be dealt to, with the Baltimore Ravens reportedly at the top of the list.
COVID-19 and the NFL
Several players on the Dallas Cowboys and Houston Texans tested positive for coronavirus earlier this week, including Ezekiel Elliott. NFL Commissioner Roger Goodell's response? "So, positive tests are going to happen." He went on to note that the goal of the league is to test, treat, and isolate to prevent an outbreak of cases.
Still, press reports are that some coaches are a bit spooked. And this week Dr. Anthony Fauci, the nation's leading infectious disease expert, said that he doesn't see how football can realistically return unless the league uses the 'bubble' strategy that the NBA, NHL and Major League Soccer plan to use in their return.
Nevertheless, there is no indication that the league has any intention of delaying its season. There will be only two preseason games instead of four so that everyone has more time to prepare for the start of the regular season.
As of this posting, the NFL's Hall of Fame Game is still scheduled for August 6, with fans in attendance (20,000 tickets have been sold). The league has said they'll continue to plan for fans until medical officials make an official determination on the matter.
4. TB 12 models new TB uniform
On Monday, the Tampa Bay Buccaneers debuted their new uniforms as modeled by their marquee new players, Tom Brady and Rob Gronkowski.
The dudes on the Sports Desk were really excited that Gronk "looks like he is in good shape . . . that year off really helped."
Us? We were utterly transfixed by Tom Terrific, and we didn't even know that there were any other people on the team.
5. PGA Golf
The PGA's RBC Heritage tournament is on in Hilton Head, South Carolina this weekend. As of this posting, England's Tyrrell Hatton shares a one-shot lead with three others: Ryan Palmer, Webb Simpson and Abraham Ancer.
6. NHL stays on plan with restarting
Despite having 11 NHL players test positive, the NHL is continuing on with its restart plans. The league's European players are coming back this week.
Phase 3 of the Return To Play plan begins on July 10 (unless there are new developments between now and then that would affect the safety and health of all involved). Each of the 24 teams involved in this year's playoff format would begin training camp that day, the first time they'd be taking the ice together as a group. Still no word on the start date for the rescheduled playoffs, but it's likely to be 3-4 weeks later.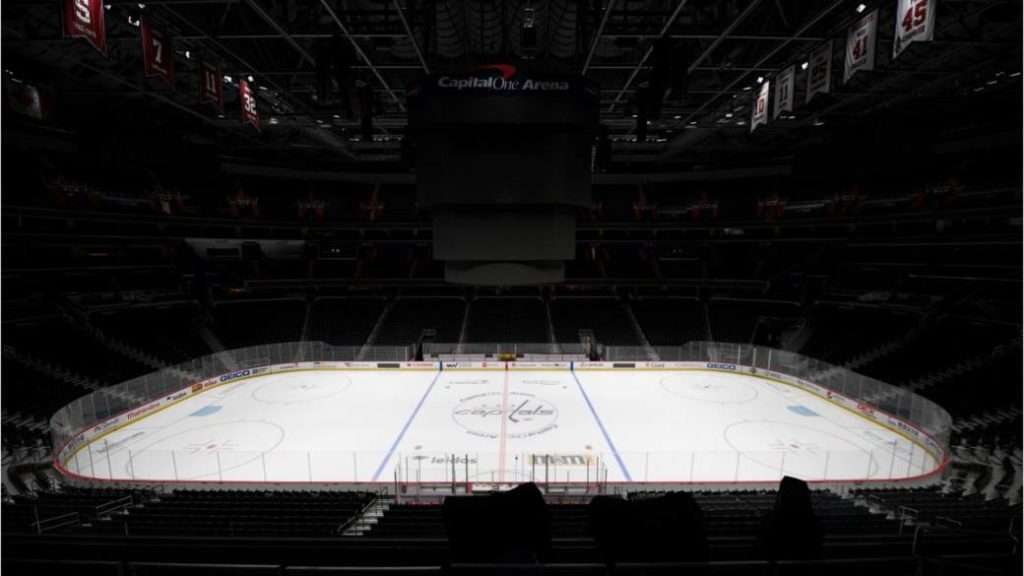 The plan is that the regular season will resume in 2 hub cities, which are still to be decided upon. At the moment, our Sports Desk reports that Las Vegas and Vancouver seem to be leading the list of 10 cities under consideration. The NHL would ideally like to designate one city in the U.S. and one in Canada.
[white_box]
Related Post
you need to see these national championship rings
read more >
[/white_box]
7. Belmont Stakes
Horse racing's Triple Crown season officially opened yesterday evening at the Belmont Stakes. It was the 152nd running of the Grade I Thoroughbred race, and the 109th time the event has been held at Belmont Park. Usually the final leg of the Triple Crown, this time Belmont got to go first.
The distance was shortened from 1 1/2-miles (12 furlongs) to 1 1/8-miles (9 furlongs) "to properly account for the schedule adjustments to the Triple Crown series and overall calendar for 3-year-olds in training,"
The winner? Tiz the Law, a New York-bred colt.
[white_box]
Related Post
who are the best-dressed NBA players right now?
read more >
[/white_box]
8. MLB stalemate drags on
Late this week, MLB Commissioner Rob Manfred expressed his frustration over the acrimonious and lengthy pay negotiations between owners and players and said "this needs to be over." You think?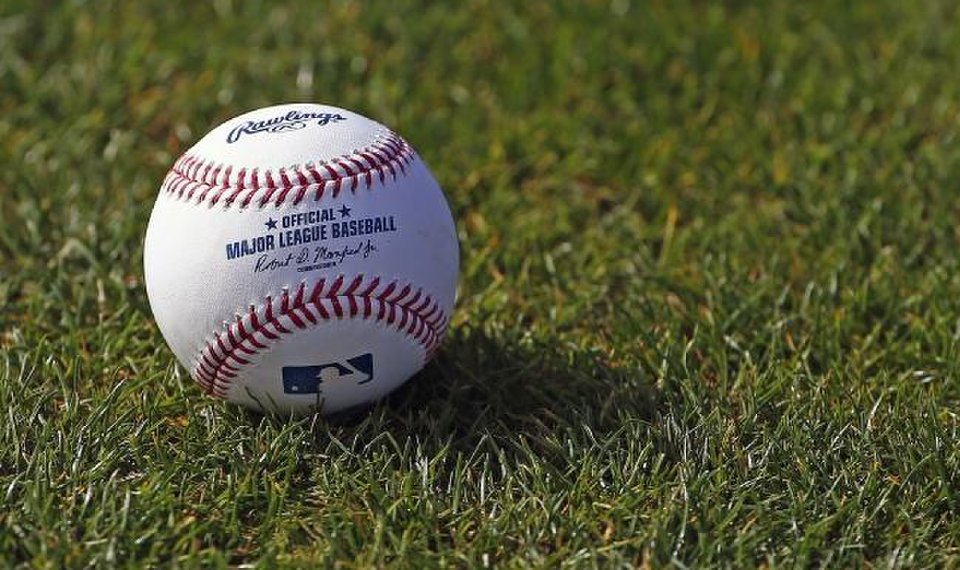 The players submitted their latest counter-proposal on Thursday, for a 70-game season commencing July 19. Meanwhile, this week Major League Baseball shut down all 30 teams' Spring Training facilities in Florida and Arizona for a disinfecting deep clean due to COVID-19 concerns. The Philadelphia Phillies reported that 5 players and 3 staff members have tested positive for the virus; the Toronto Blue Jays and San Francisco Giants each reported one player showing symptoms.
[white_box]
Related Post
a luxury fashion insider takes on the new NFL uniforms
read more >
[/white_box]
9. That would be Amazin'
Reports are that the bid from Alex Rodriguez and Jennifer Lopez to purchase the New York Mets garnered additional financial support. The New York Post reported this week that the Galatioto Sports Partners investment bank is working with two investors who are considering investing up to a combined $250 million with A-Rod and J.Lo for their Mets bid, a source close to the situation said.
Like us, Mr. Met is All In on this.
10. Who knew beach football was a thing?
The NFL Baltimore Ravens' Lamar Jackson took a tumble over a jet ski during a recent beach football game.
Ravens fans were understandably a bit . . . worried about what might have happened. They're hoping he sticks to e-sports for the rest of the summer.
This Week in Sports News June 21, 2020
That's it. You're good to go with the top headlines and coming attractions heading into the week of June 21, 2020. Stay safe and healthy, dear reader. See you next week.
Join our Community
For access to insider ideas and information on the world of luxury, sign up for our Dandelion Chandelier newsletter here. And see luxury in a new light.