Where to Find The Best Chic Luxury Eyeglasses Online
All products are independently selected by our editors. If you buy something, we may earn an affiliate commission.
Looking for chic luxury eyeglasses, and prefer not to shop retail? Where you can you find luxury custom-made eyeglasses precisely designed for your face online? Our intrepid correspondent Abbie Martin Greenbaum has done the research, dear reader. Here's her list of where to buy the best brands of chic luxury prescription eyeglasses online right now.

Where can you buy Chic Luxury Eyeglasses Online?
Over the past few months, we have all had to adjust our daily routines. And as haircuts and studio workout classes became a thing of the past, so did other essential activities that we had previously taken for granted. For instance – shopping for eyeglasses.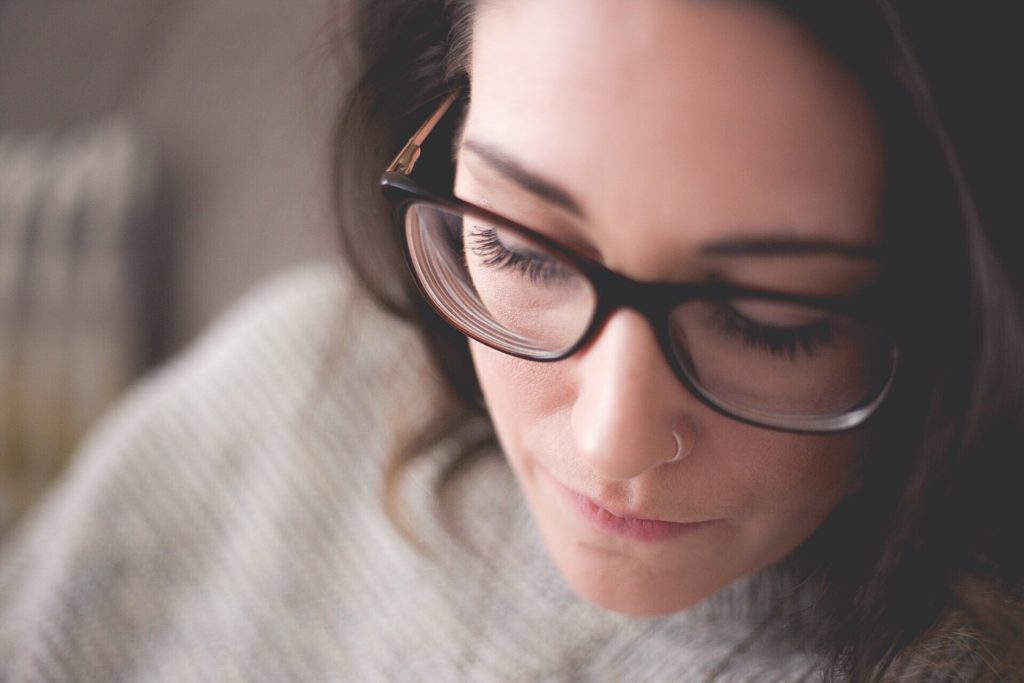 If you are someone who had previously enjoyed trips to your favorite luxury eyewear retail store, you've probably had a change of plans in recent weeks. It's easy to find chic sunglasses online – but what about prescription eyeglasses?
[white_box]
Join our community
For access to insider ideas and information on the world of luxury, sign up for our Dandelion Chandelier newsletter. And see luxury in a new light.
sign up now >
[/white_box]
As with everything else, the Internet has a solution for that.
Everyone has heard about Warby Parker. And some of the global luxury fashion houses, like Celine and Dior, also sell frames for prescription eyeglasses. But you may not be as familiar with the uber-luxurious eyewear brands that are also available online.
Here is our list of the best online luxury eyeglass providers, all of which are ready to send prescription lenses straight to your door. No in-person shopping necessary, and you can still find the pair of your dreams.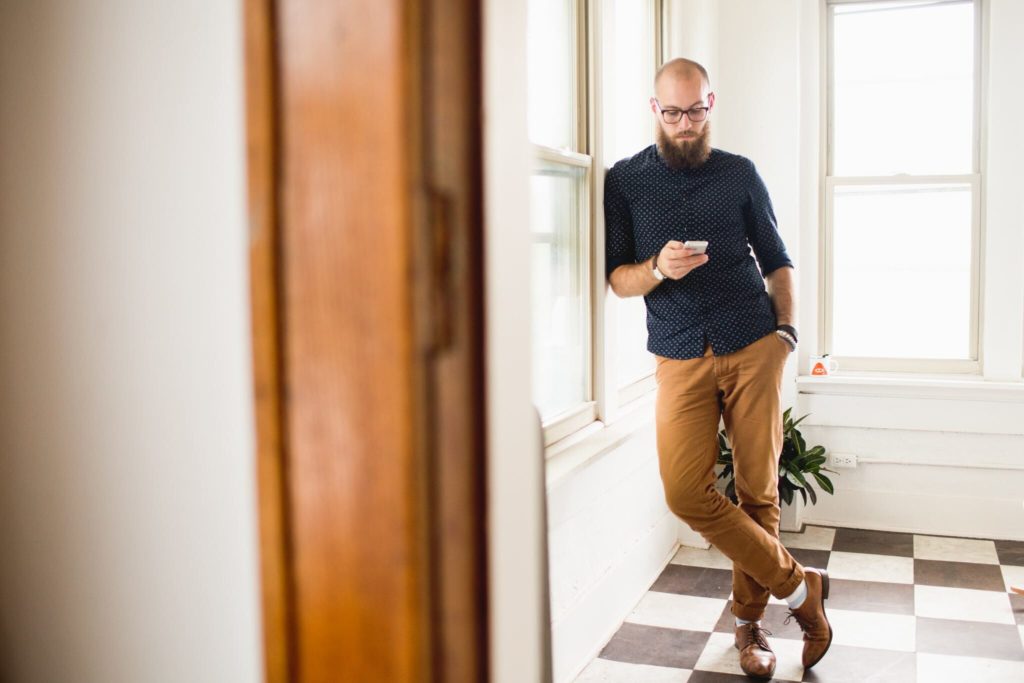 The Best Brands Online for Luxury Prescription Eyeglasses
Partnered with manufacturers in both Italy and Japan, David Kind offers some of the best luxury prescription eyeglasses you can find online. With frames made of stainless steel and titanium, and lenses measured for your eyes with their own patented technology, these glasses will astound even those who have previously sworn off online eyewear shopping.
And since they know it can be difficult to choose a favorite virtually, they'll send any six frames to your home for you to try, for six days, so that you can find the one that works best for you. You pick three, your optician picks three, and you'll have the perfect pair in no time.

BUY NOW $395.
[white_box]
Related Post
What are the Best Brands for Luxury Bespoke Eyeglasses?
read more >
[/white_box]
2. Coco Leni
Coco Leni could easily become your new favorite luxury prescription eyeglass boutique – and it's fully operational online.
Once a little shop in Germany, Coco Leni was given its name when a pair of professionals decided to revive it and its craft of vintage eyewear in 2015. Constructing the original shop's designs with sustainable materials such as eco-friendly wood and bamboo, these meticulously-crafted spectacles can't be beat. You can follow their face shape guide, upload your prescription, and you'll get your new favorite glasses sent straight to your door.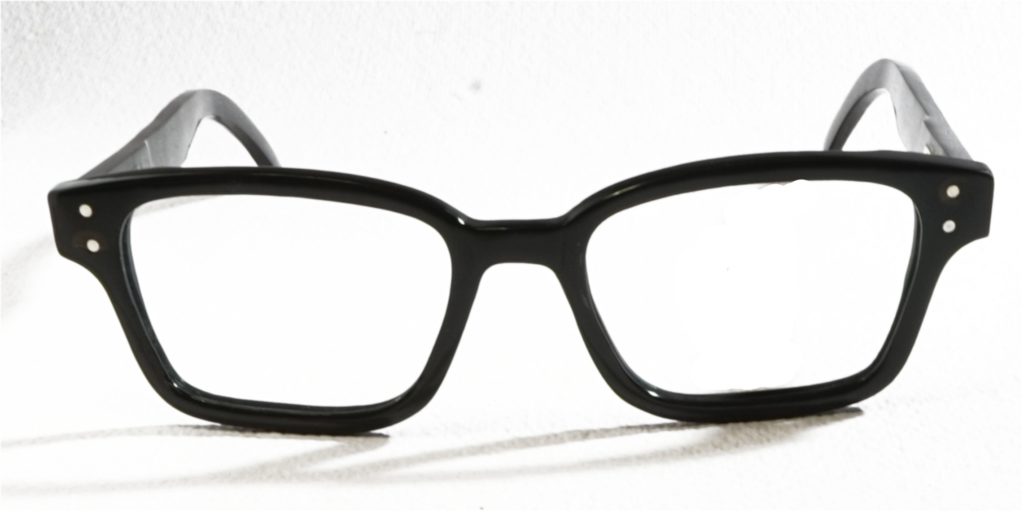 BUY NOW $229.
You'll know from the second you set your eyes on the L.A. Eyeworks website that their frames are one of a kind. Bright and unforgettable, they play with color and shape like no other eyeglass provider, making their frames recognizable anywhere.
The brand has been making eyewear since the '70's, and there's a reason they've been around so long – there isn't anybody else like them. And yes, you can buy online.

BUY NOW $415.
Classic Specs began as a popular vendor at the Brooklyn Flea, and has since expanded into an enormous online retailer.
They have a simple goal: they want to provide people with, artisan, attractive, easy-to-acquire prescription lenses. Drawing inspiration from classic frames, they have designed an unbeatable line of eyewear that is entirely available online. Fill out their fit finder survey or choose a pair from the collection, and then select your prescription – that's it. Buying the right luxury glasses has never been easier.

BUY NOW $89.
Roka is designed by athletes, for athletes. They currently possess more than 30 patents, which they use to develop some of the most technically impressive eyewear on the market. And they too are entirely based online. They have everything you need from a virtual eyeglass retailer: at–home try-on options, a style quiz, and an online vision test.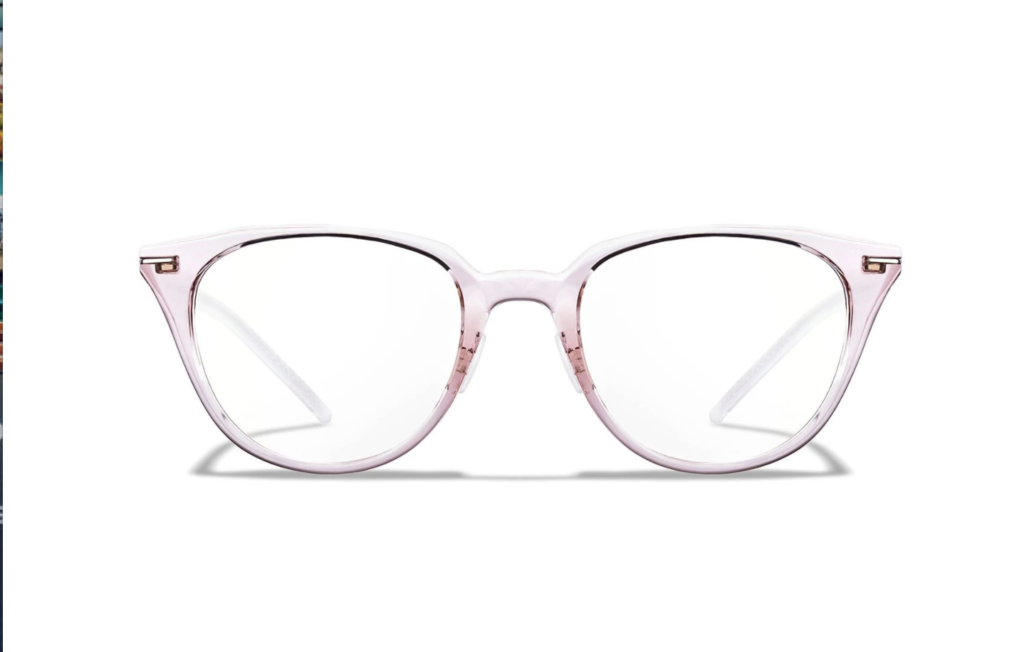 BUY NOW $195.
[white_box]
Related Post
How to Wear One of the Chic On-Trend Luxury Brooches
read more >
[/white_box]
Since their creation in 2011, Australian brand Valley Eyewear has been one of the leading providers of online prescription eyewear. They offer glasses for men, women and kids, with virtual try-on available for every pair. Nearly every frame is compatible with multiple types of lenses, and can be fitted to yours in their Precision Optical Lab.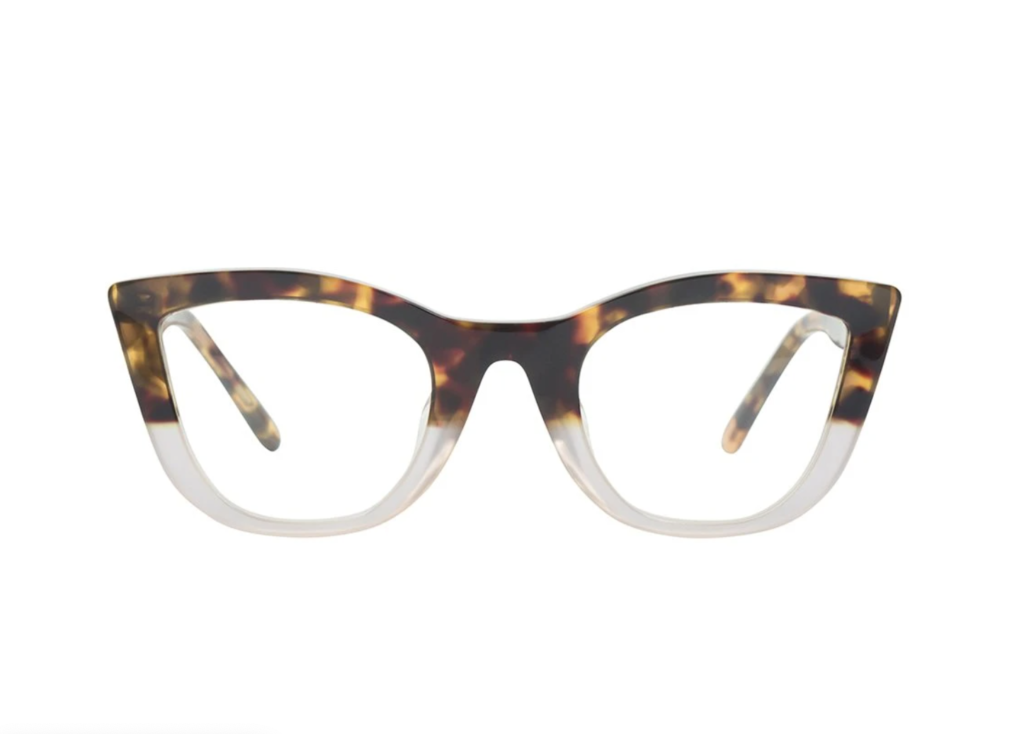 BUY NOW $220.
Each pair at Persol is made by hand, delicately crafted from acetates and fitted with pristine lenses. And of course, there is an entire line of prescription glasses available for you to buy online, which you can personalize with your very own monogram.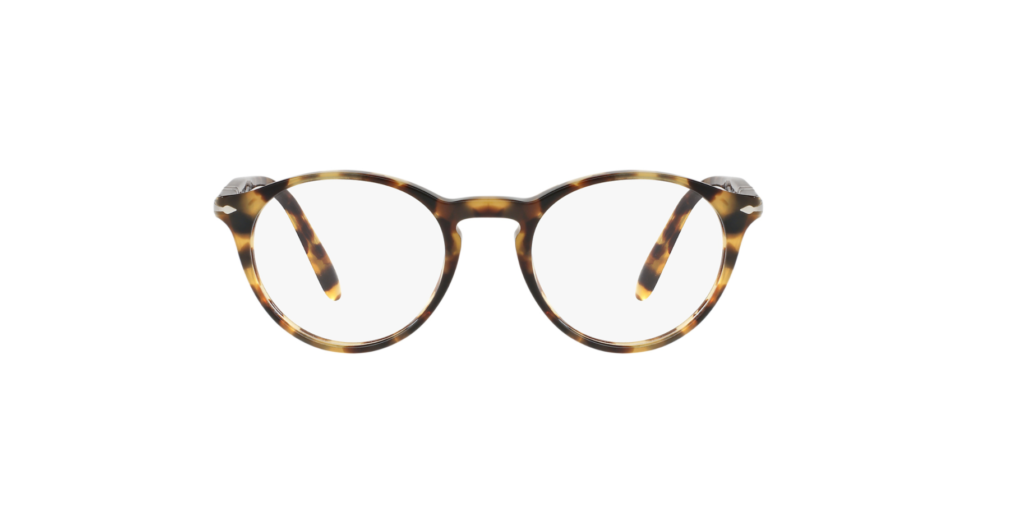 BUY NOW $265.
This Korean eyewear brand is known for their incredible flagship stores around the world – but you can still order a pair of their super-popular glasses online. All of their designs are unique, so singularly theirs that you'll find them impossible to confuse with any other brand.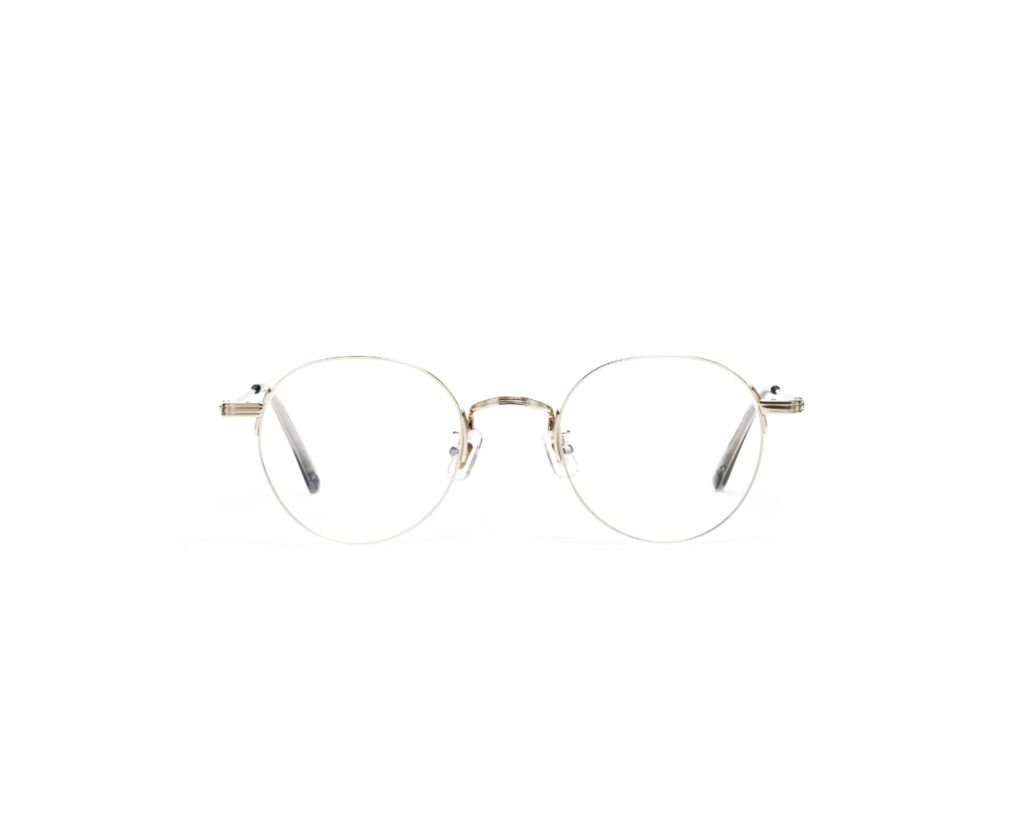 BUY NOW $249.
Cubitts takes six weeks to perfect each of their impeccable frames. During these weeks, each pair undergoes fifty steps of production, is polished four times, and is drilled with custom-made Cubitts pins that are perfectly secure in the acetate. And yes, they take prescription lenses, and also offer a virtual try-on option. But if you're feeling bold, you could pop into their King's Cross shop in London to design a custom frame for your face.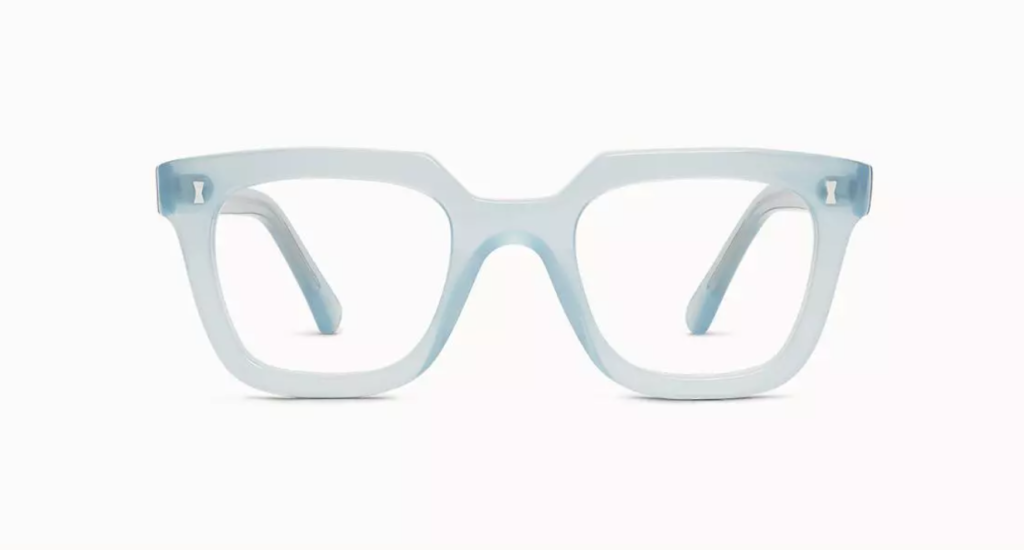 BUY NOW $165.
[white_box]
Related Post
It's Easier to be Chic With the Right Hair Accessories
read more >
[/white_box]
Well-known Californian luxury eyewear brand has been around for more than thirty years, and it shows in their expert craftmanship and intricate designs. And you don't have to set foot in one of their boutiques to purchase, as all of their frames are available with prescription lenses through their website.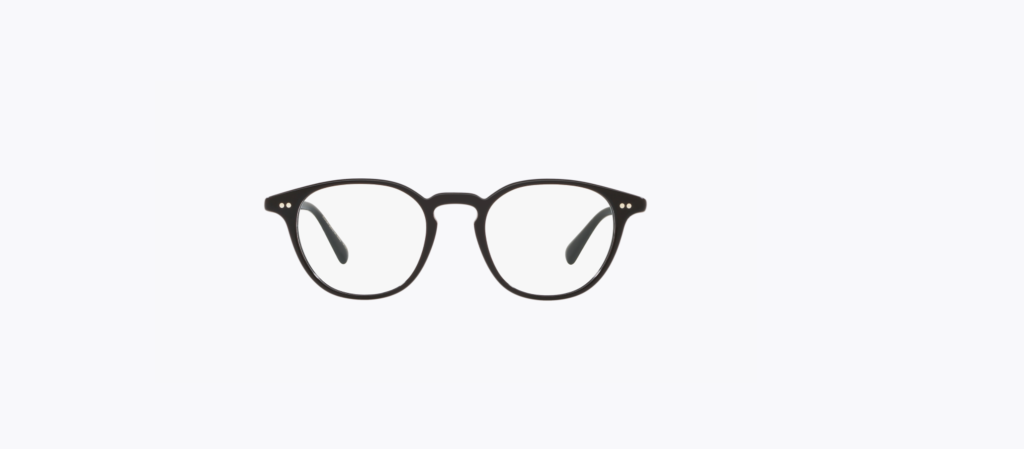 BUY NOW $380.
Though the beloved RVS eyewear has since pivoted to making sustainable sunglasses with See a Clean Future, if you are interested in any of the vintage, one-of-a-kind frames they produced between 2006 and 2016, you're in luck: you can still procure a few of them by contacting the retailer directly. Email info@rvseyewear.com to inquire.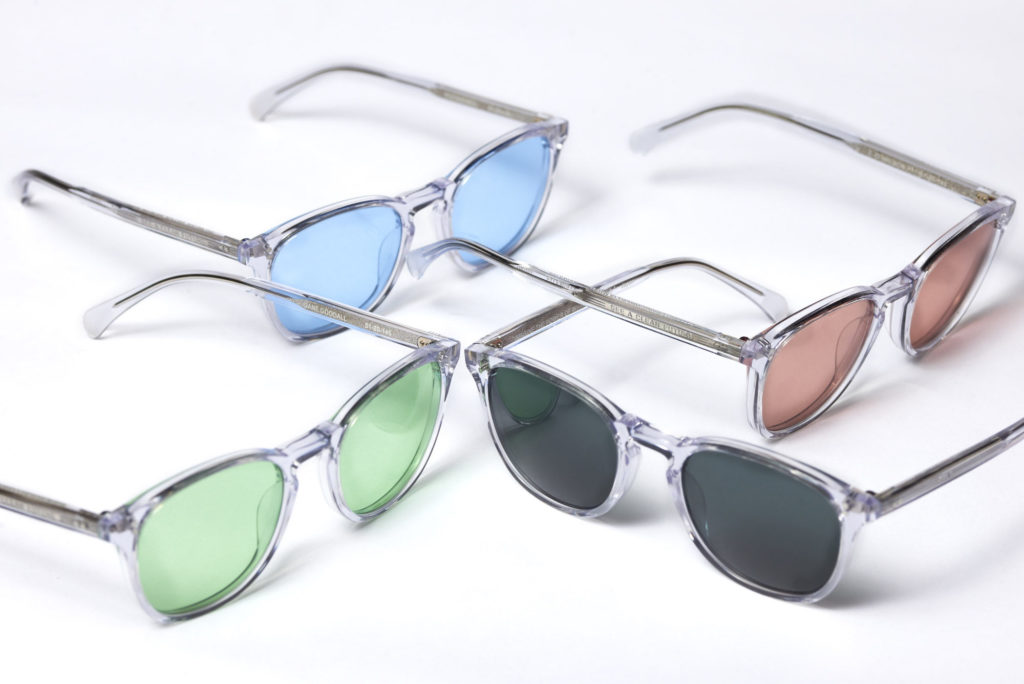 And you're missing brick and mortar stores, you should check out Salt Optics, the California brand that endeavors to embody everything about the Golden State with their beachy eyewear line. Every pair is designed at home and handcrafted in Japan, undergoing a 130-step process that has been passed down through the generations. As stores around the US begin to reopen, you may want to make one of their retailers your first stop.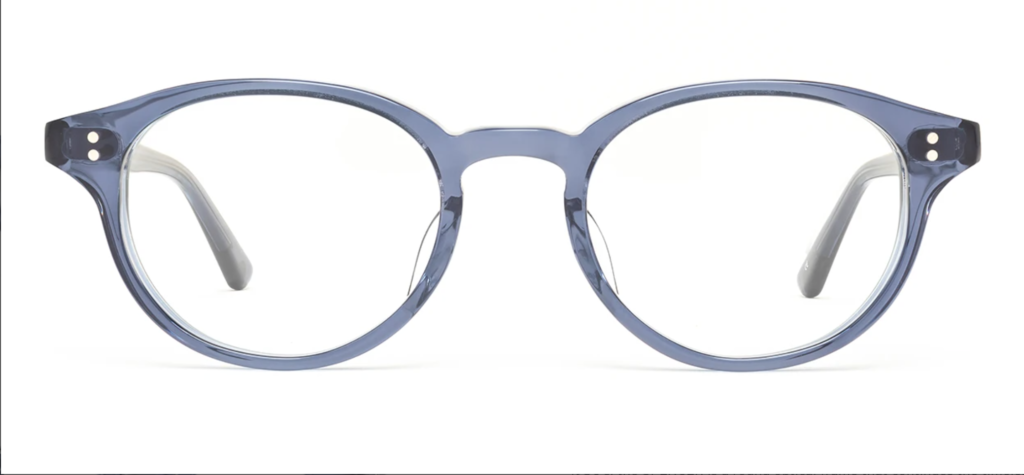 Where to Buy Luxury Prescription Eyeglasses Online
Those are our top dozen picks of where to buy the best brands of chic luxury prescription eyeglasses online right now. What's your favorite?
join our community
For access to insider ideas and information on the world of luxury, sign up for our Dandelion Chandelier Newsletter here. And see luxury in a new light.
Abbie Martin Greenbaum grew up in New York City and currently lives in Brooklyn, where she drinks a lot of coffee and matches roommates together for a living. At Oberlin College, she studied English and Cinema, which are still two of her favorite things, along with dessert and musical theater. She believes in magic.