What is the Secret to the Perfect Luxury Staycation?
All products are independently selected by our editors. If you buy something, we may earn an affiliate commission.
Lots of people have had to cancel their world travels this summer thanks to COVID-19. But that doesn't mean vacation is cancelled! Our correspondent Julie Chang Murphy has has expert tips and insights on how to plan and execute the best luxury staycation at home right now.
What is the Secret to the Perfect Luxury Staycation?
You certainly don't need us to recap all the latest gloomy coronavirus statistics. Waking up to doom-scrolling and coffee is how we start the day now.
And unfortunately, all those alarming maps and graphs are putting summer vacation travel plans on hiatus for the most part.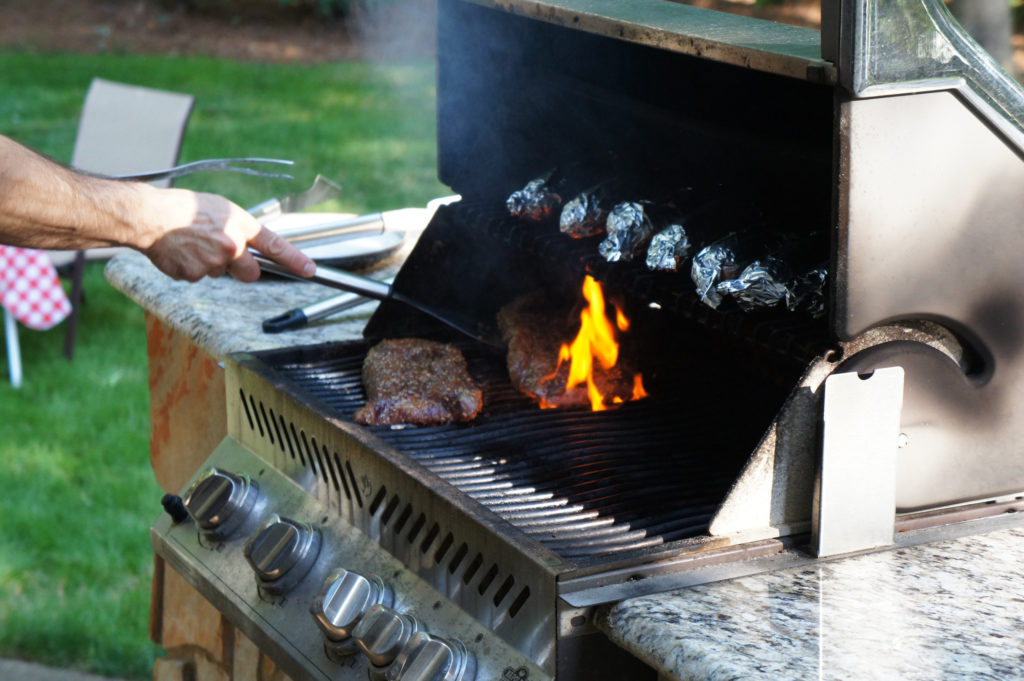 If you're among the many Americans who are staying home in order to protect yourself and at-risk family members, we think a little creativity and planning can go a long way in making a compulsory staycation fulfilling, memorable and fun.
[white_box]
Join our community
For access to insider ideas and information on the world of luxury, sign up for our Dandelion Chandelier newsletter. And see luxury in a new light.
sign up now >
[/white_box]
When "Netflix and Chill" or taking the umpteenth bath soak isn't cutting it anymore, here are some luxurious ideas that will get you in that vacation state of mind.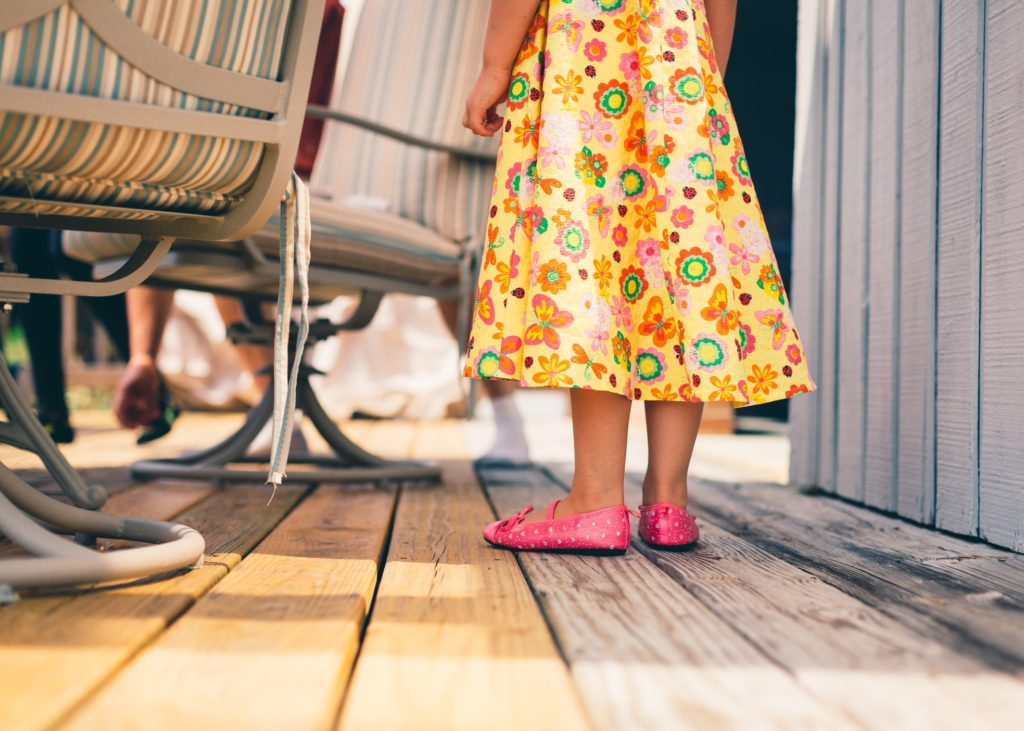 Planning the Staycation
Perhaps the most crucial part of the staycation is the planning. We are trying to replicate the experience of lazy, languid days with doses of excitement, novelty, and the joys of discovery. Hopefully, it goes without saying that work should be put on hold. If you've been working from home already, we know how tough it is to separate your work and home life. But finish what's on your plate, cancel those Zoom meetings and mute your phone and notifications.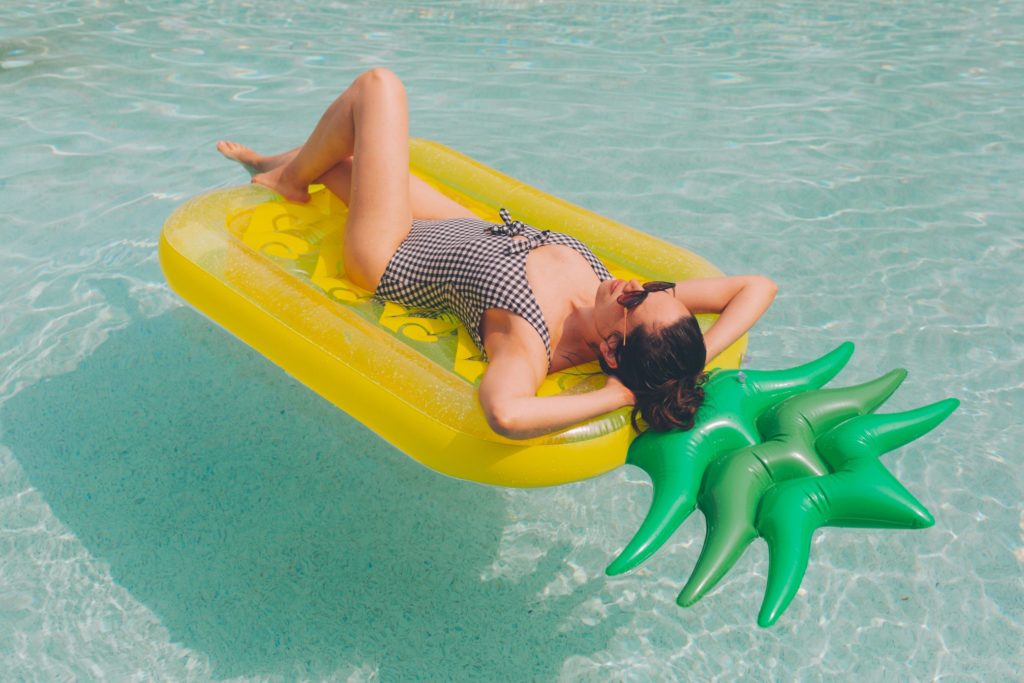 Second, give your home a thorough cleaning. Throw away those leftovers in the fridge; you're never going to eat it. Change and freshen up all the linens and towels. On your staycation, there are no chores allowed. You might even consider moving around the furniture and try new layouts in preparation of using your space a little differently in the next few days. For example, if you're inspired to replicate a yoga retreat– push the couch aside and stow away the rug and coffee table. Order a new mat, some candles, and any other decorative touches to create the mood.
[white_box]
Related Post
How to Host the Perfect Outdoor Party at Your Home
read more >
[/white_box]
At this point, depending on your risk level, you might consider booking local experts to come to your home to teach you new skills like cooking or watercolor painting. And many apps like Zeel or Glamsquad make it super easy to book services like manicures and massages for some much-needed pampering.
Much like researching itineraries and booking hotels, the key here is doing this work prior to the days you plan to take off so that you can be stress-free.
Best Ideas and themes for a luxury Staycation
Some of us have that thing they've always wanted to do. If I were having a staycation, I'd buy a mannequin, swaths of silk charmeuse and break out the sewing machine to drape and construct a fabulous couture worthy dress.
All while streaming the best films about fashion in the background.
You must have That Thing, too. And what better time than now to go for it? You can make the theme of your staycation Living the Dream. And then do it!
1. Pitch a tent
Break out the camping and picnic gear in your own backyard. Buy a scary novel to read- may we suggest Paul Tremblay's new Survivor Song, a disaster story featuring zombies, a contagious virus and a state under quarantine?
And yes, you need to make S'mores.
2. Fine art tour
Take virtual tours of some of the best museums throughout the world. Finally, you can read all the captions at your own leisure without losing your companion who speeds through the exhibit!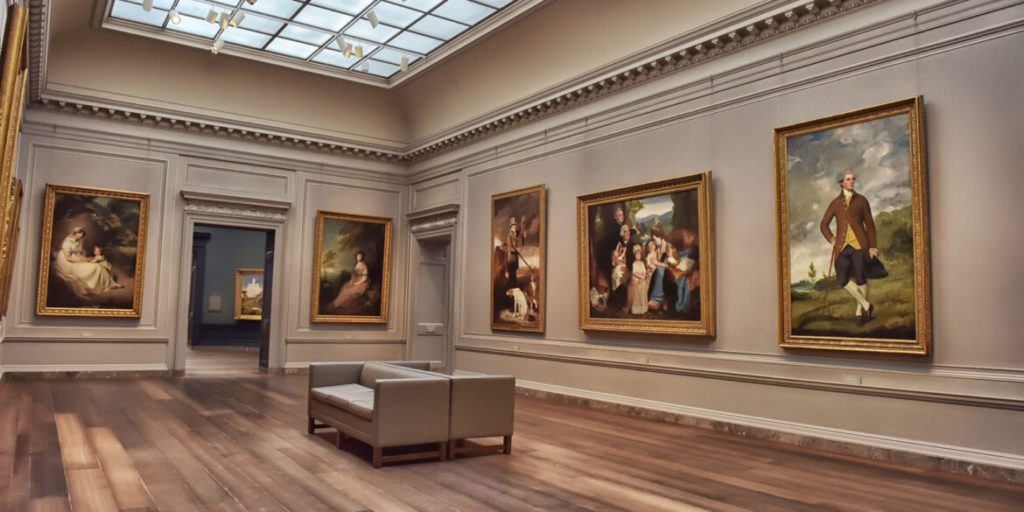 Follow up by painting one of your own paint-by-numbers pieces.
3. Cooking class
Hire a private chef from Cozy Meal to teach you how to make sushi or gnocchi. Alternatively, buy one of these international cookbooks and cook your way around the world.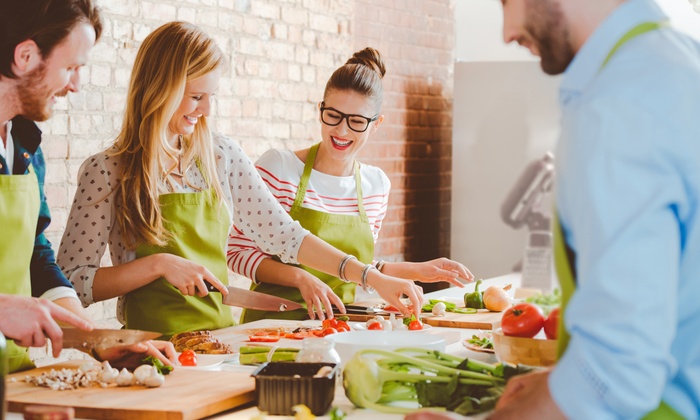 Don't forget the appropriate libations!
[white_box]
Related Post
How to Host an Entertaining Luxury Movie Night at Home
read more >
[/white_box]
4. Film festival
Pick a theme and stick to it.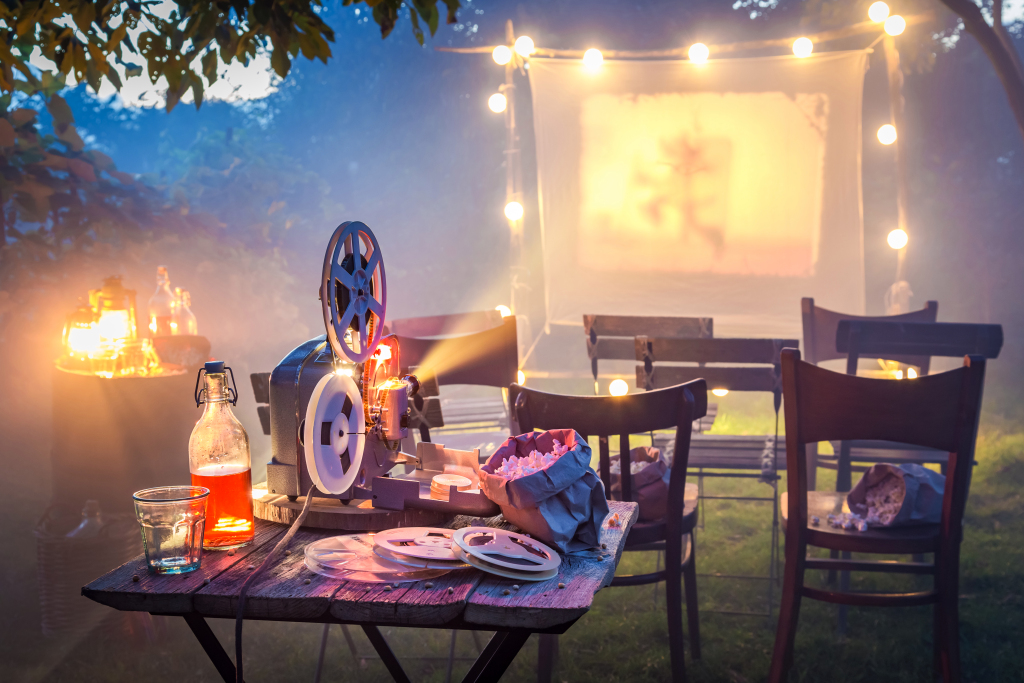 Whether it's screening cathartic disaster movies or some classics from a certain era, read our tips on setting the mood for the perfect movie night.
5. Music festival
Plan out your playlist with all the bands you were going to see this summer before everything got cancelled.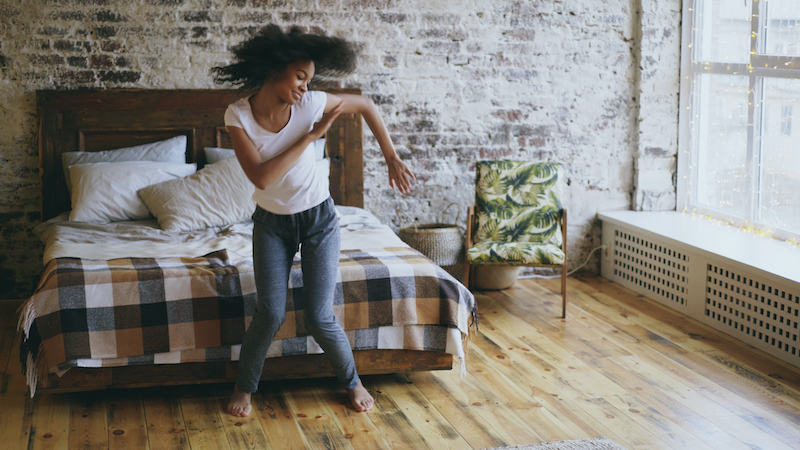 Get a home speaker upgrade, don your best festival outfit and dance around the house.
6. Luxury spa retreat
Hire an in-home masseuse or facialist. Or check out these products for a more DIY approach. Don't forget to fill pitchers of water with cut limes and lay out delicate cookies. Burn some incense.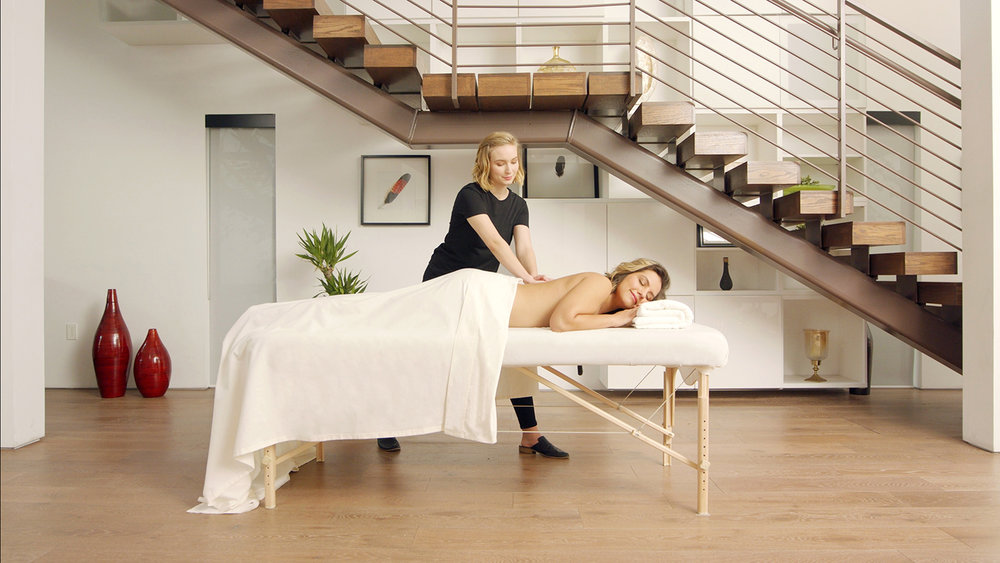 Splurge on a 5-star hotel worthy robe.
7. Get outdoorsy
Invest in real hiking boots or sandals. Or one of these stunning bicycles. Buy a beginner camera.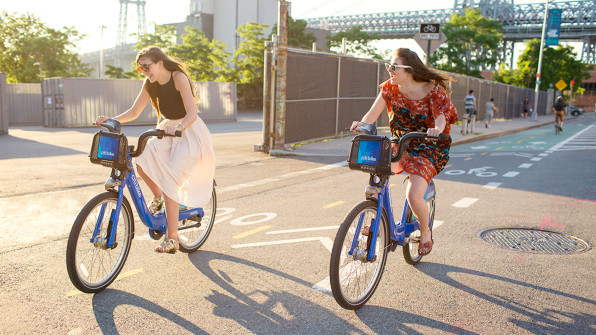 See your environs from a new vantage point and in a new way.
8. Go on safari
What do animals in the time of Coronavirus? Spy on your favorite animals via these virtual zoo cams from around the country. Or enjoy the wildlife in your own neck of the woods.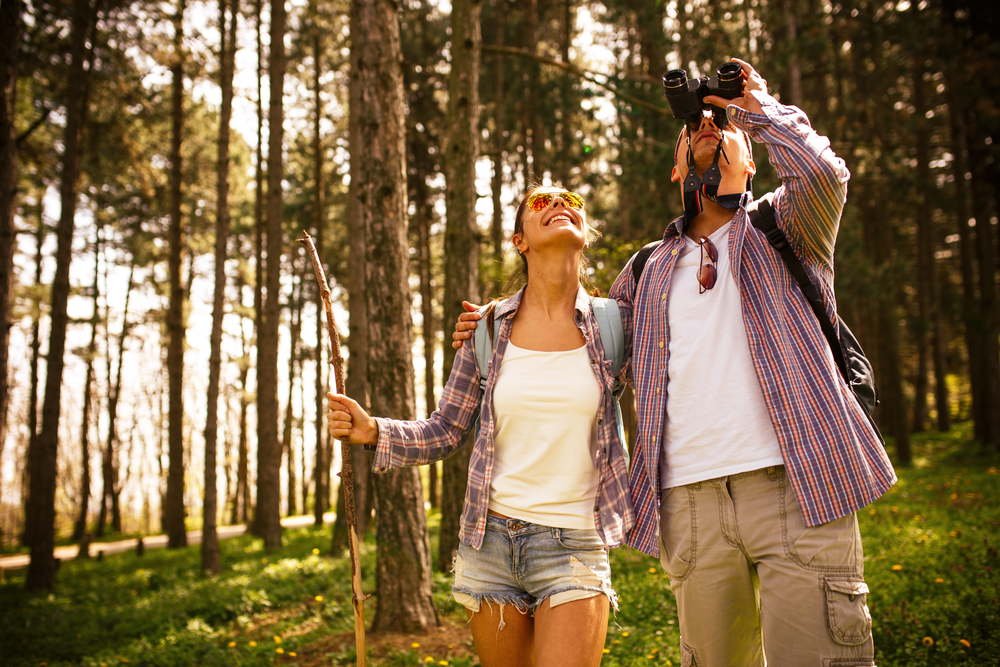 Learn about native birds or local flora and fauna this comprehensive field guide app.
9. Shopping spree
Just because you're not going anywhere doesn't mean you shouldn't do it glamorously.
Rent some fantasy outfits from Rent the Runway and do your grocery shopping like a diva.
[white_box]
Related Post
What are the Best Luxury Indoor Kid's Tents and Tepees?
read more >
[/white_box]
10. Read-a-thon
How many times have you uttered the words "I have no time to read?" There is no moment like the present! Whether you need to further educate yourself on Black lives or relax with a summer beach read, we have tons of relevant recommendations.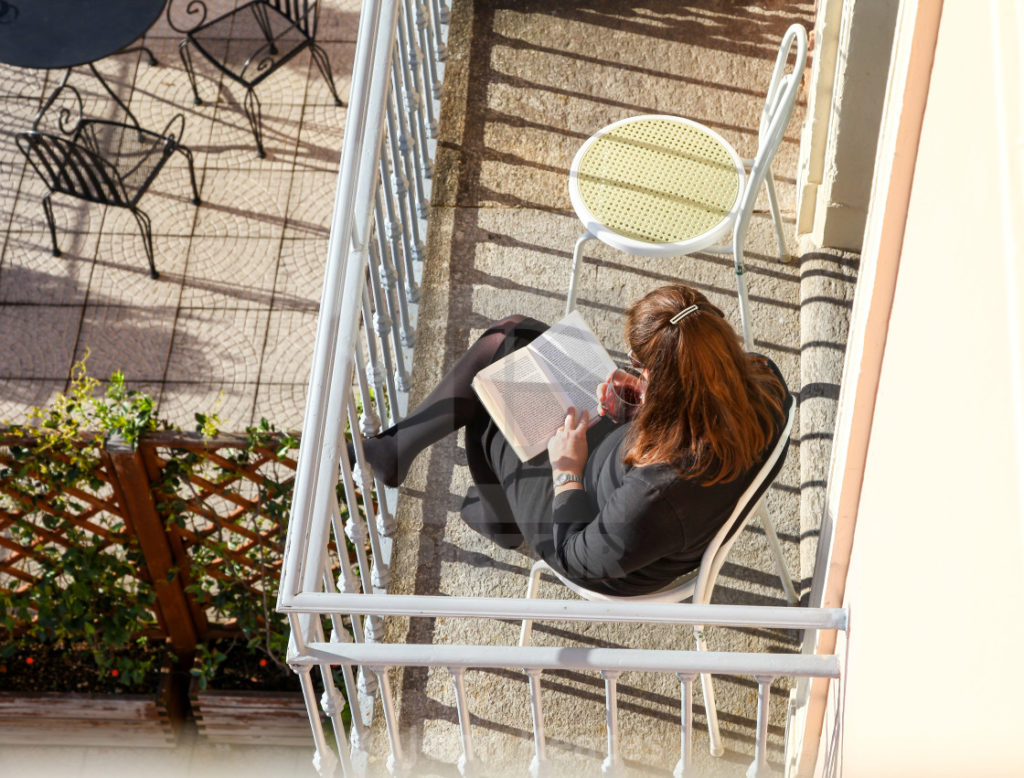 To make it luxurious, check out these home items to enhance the reading experience.
11. Games
A staycation is the perfect excuse for a digital detox. After sleeping in, spend the afternoon with one of these beautifully designed board games.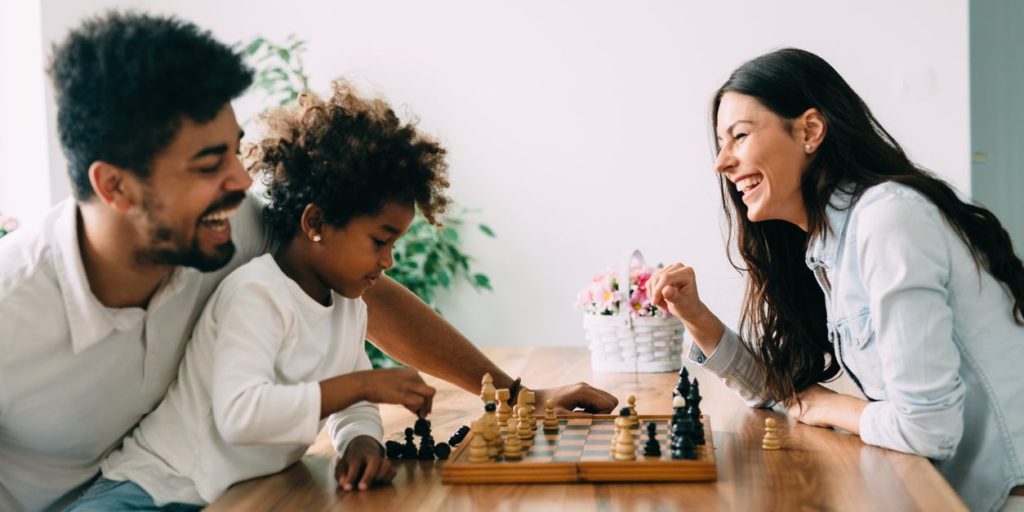 No game is complete without these gourmet snacks!
12. Volunteer
One surefire way to boost your spirit is to help those less fortunate than you.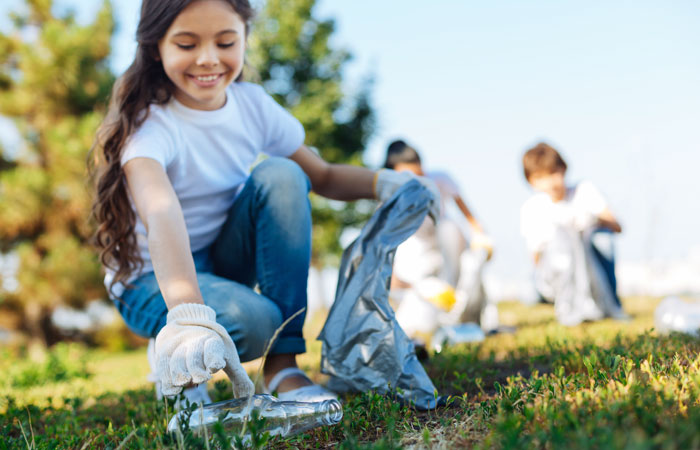 With time on your hands, why not contribute a few hours to supporting your candidate or using your talents and skills to help a cause dear to your heart?
Expert tips on planning a luxury staycation
Take heart, dear reader. We will one day travel again but here's to making the best of it and finding some peace and happiness in the small things.
join our community
For access to insider ideas and information on the world of luxury, sign up for our Dandelion Chandelier Newsletter here. And see luxury in a new light.
Crediting her training as a cultural anthropologist at Wellesley College, Julie has immersed herself in various industries in the last 15 years including fashion design, event planning, and fitness. Julie lives in New York where she loves trying every ramen and dumpling restaurant with her husband and three children. She finds joy in bold prints, biographies of fierce women, kickboxing. And spending way too long finding the perfect polish color to express her mood.