What are the best looks and most important trends from the recently-completed Copenhagen Fashion Week for spring-summer 2021? Our correspondent Jillian Tangen has a curated list of the key trends from Copenhagen Fashion Week SS21 you need to know right now.
big trends and best looks from Copenhagen Fashion Week SS21
Always a trailblazing event, Copenhagen Fashion Week has yet again ushered us into a new era. A long time fan favorite thanks to its delectable street style, endless list of cool girl influencers and covetable brands, it's quietly become one of the most innovative and influential regional fashion capitals in the world.
On top of that, just last season it was the first fashion week to announce sustainability policies for all participating designers.
fashion in the age of COVID-19
With its most recent shows last week, CPHFW took on yet another pioneering task – setting the standard for what fashion week looks like in the era of coronavirus. The result was a stylish, hyper-local affair focusing on love, hope and a more representative future.
With much of the world still in some form of lockdown, and the upcoming September shows still in limbo, you may be wondering just how Copenhagen was able to host its seminal event. It helps that Denmark has had one of the world's best responses to COVID-19. It was one of the first European countries to fully lock down and implement strict social distancing measures. In addition to that, only locals and a handful of attendees from green (aka low COVID transmission) countries were allowed to attend in person.
The event was planned as a mix of in-person, digital and hybrid events with access to everything via the CPHFW website, not just to industry insiders. Brands such as Henrik Vibskov, Helmstedt, Remain Birger Christensen, Soulland and 7 Days Active took advantage of the sunny Copenhagen weather and held outdoor shows with spaced-out seating.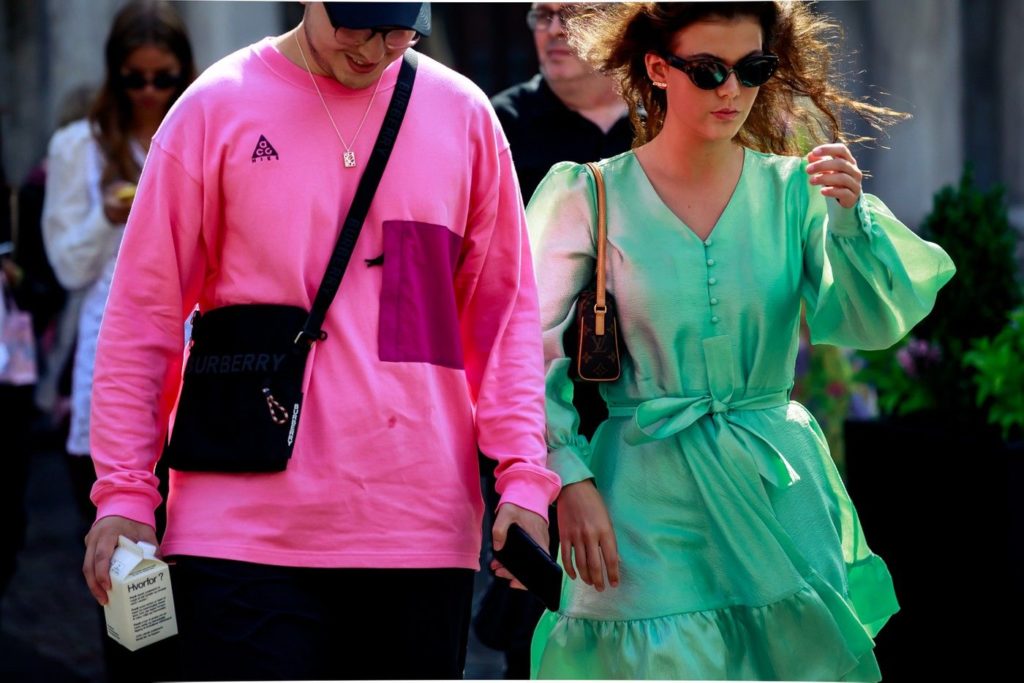 a wide variety of show formats
Among the highlights were Helmstedt, where Emilie Helmstedt installed a surreal heart sculpture of her own making in a local square as the centerpiece for the brand's show. Meanwhile brands like Baum Und Pferdgarten and Brøgger relished the return to smaller invitation-only salon shows.
Elsewhere Ganni, Stine Goya and Rodebjer presented videos and images to reveal their new collections in lieu of traditional runway shows. Stine Goya produced a special House of Goya film starring members of its own team, as well as Copenhagen-based dancers, actors, musicians and artists to showcase their forthcoming looks.
Cult favorite Ganni opted for an exhibition style format that included lifesize cutouts of staff members and their families in new looks, while Holzweiler debuted its new campaign featuring portraits of activists working across social justice, Black Lives Matter and environmentalism. And more than just words, they pledged to donate €30,000 to GLITS, IIYC, Neighbors In Action and Polluters Out.
The new format also allowed for digital panel discussions as part of the program. Among the most prominent were the daily anti-racism talks around subjects like anti-racist practices in the Scandinavian fashion industry, an overview of Scandinavia's first black owned modeling agency and a discussion about the value of representation within fashion practices. How awesome is that?
But bringing it back to the whole point of a fashion week – the clothes! The collections we saw online were whimsical, feminine, and frankly just plain old good fun. Blame is on the countless months of uncertainty and sweatpants, but there was a lot to love and feel good about.
the best looks from Copenhagen Fashion Week spring summer 2021
So, what can you expect to see in spring and summer 2021 after we emerge from all that is 2020? Read on for the 6 major trends coming out of Copenhagen Fashion Week:
1. vests
Long time menswear and private school staple, the vest has moved into trendier territory. Whether in the form of a button up or sweater, vests were aplenty. Mark Kenly Domino Tan featured a tailored white button up perfect for layering or wearing solo.
The always colorful Stine Goya went oversized and bold in bright green. Living up to its name, Lovechild 1979 went full on retro with a brown crew neck style and Samsøe Samsøe created a crocheted version.
2. house dresses
Comfort has moved beyond the loungewear we've been living in since March to loose cut dresses in materials ranging from breezy linens to more formal brocade and crisp cottons. Sustainable fav Skall kept it simple with a light linen kaftan.
Henrik Vibskov brought the volume with a fun checkered number paired with coordinating house slippers while Helmsedt went for prairie vibes with puffy sleeves. Opting for a more formal take was Rodebjar with a brocade look that would make Betty Draper herself jealous.
3. denim
We've always been big fans of jeans, but for the first time that we can remember, denim held a major role across the shows and even street style at CPHFW. Highlights included the collaboration between Ganni and Levi's featuring upcycled denim, as well as the deliciously wide legged options from Munthe.
There were also denim skirts, including an oversized collar and skirt look from Custommade and a classic denim on denim ensemble from Remain Birger Christensen.
4. chic athleisure
This year's loungewear looks got elevated with a more feminine approach – think curve hugging cuts and mixing with ladylike pieces. We saw baseball hats paired with comfy, form fitted knitted skirts at Rodebjer and tailored coats over biker shorts at 7 Days Active.
Samsøe Samsøe gave us Jane Fonda vibes with their workout. It inspired unitard while Rains took the power suit to a whole new level, pairing it with rectangular shades and a sleek weekender.
5. oversize coats
With the ever changing weather, Scandinavians are masters of all things layering. And what better way to layer – not to mention make a statement – than with a giant coat.
Some of the best variants came from Mark Kenly Domino with a buttery trench and Designers Remix with a voluminous trench featuring ruffles, buttons and more. Still big, but slightly more subdued were By Malene Birger's quilted housecoat and Hope Stocklhom's menswear inspired black overcoat.
6. loose tailoring
Say what you want about the leisurewear boom that came from lockdowns, but tailoring isn't going anywhere. SS21 previews saw slouchier cuts for less corporate and more cool – not to mention comfier – approach.
Looking like a stick of butter were By Malene Birger and Lovechild 1979 with cozy creamy options. Meanwhile Custommade had us dreaming of next year's summer weddings with their sweet cotton candy set while Rains went moodier in faux leather.
the key trends and best looks from Copenhagen Fashion Week
There you have it, our top 6 trends from Copenhagen Fashion Week. All in all, we must admit that this new 2.0 version of fashion week delivered. Not only did we see some stellar style, but we experienced creative collection showcases and digital innovation that included the democratization of fashion. Most importantly though, there was self reflection on how the industry can do better in regards to race and social justice.
On a lighter note, it also reminded us that some day, hopefully soon, we'll all be dressing up again and going out again, too. Happy shopping!
join our community
For access to insider ideas and information on the world of luxury, sign up for our Dandelion Chandelier Newsletter here. And see luxury in a new light.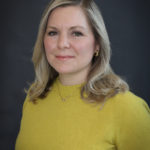 Jillian Tangen is the Head of Research at Dandelion Chandelier and a former Senior Research Analyst at McKinsey & Co and Analyst at Shearman & Sterling. She is an avid fan of Nordic design, having owned an independent lifestyle store and sales agency focused on emerging Scandinavian design. Jillian lives in New York and is married with three young children. She loves cross-country skiing, the New York Rangers, reading, travel and discovering new brands.