Who Are the Top Black Fine Jewelry Designers Right Now?
All products are independently selected by our editors. If you buy something, we may earn an affiliate commission.
If you're interested in a being a strong ally, or you want to put more of your luxury spending back into your own community, here's one way to do so. Our correspondent Julie Chang Murphy has curated a list of the top haute joillarie and fine jewelry designers from the black community. The next time you're in the market for a pretty bauble, add these sensational black-owned luxury brands and African-American jewelry designers to your list!
the best black-Owned Luxury Jewelry Brands
July is typically the month when the elite arrive from all over the world for haute joaillerie presentations in Paris. But due to the wet blanket (that keeps getting wetter) of Covid-19, none of the fashion brands hosted a formal couture week presentation this summer.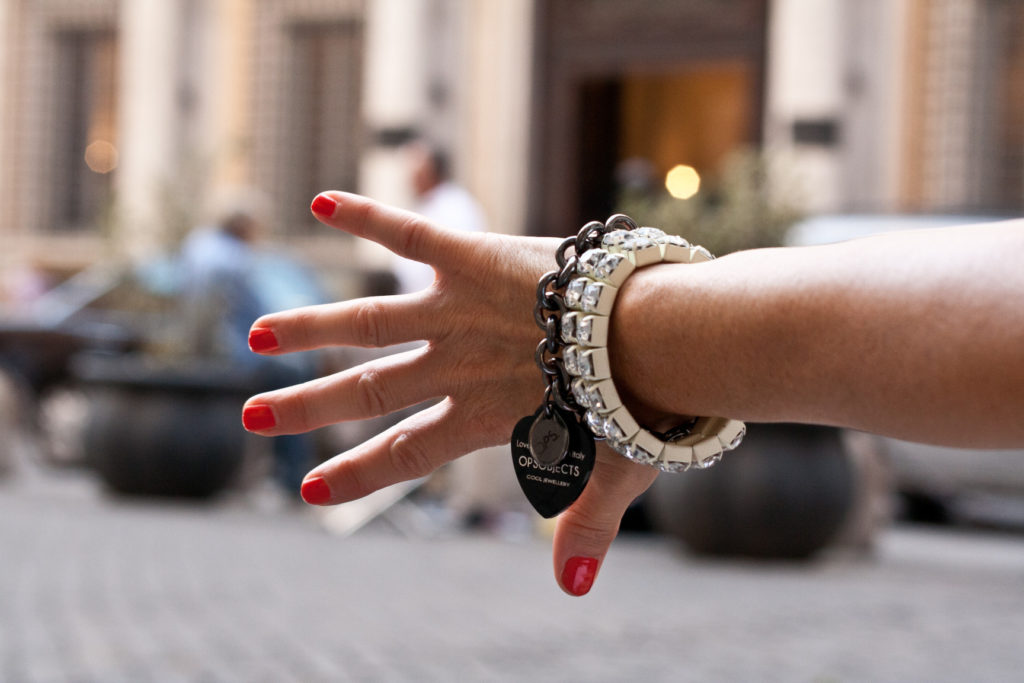 Despite the economic strains striking the fashion industry, the public appetite for jewelry, in particular, has only grown. Luxury online retailer Moda Operandi recently reported a 35% uptick in fine jewelry sales. No doubt this is due to the investment potential of jewelry, as well as its emotional resonance.
[white_box]
Join our community
For access to insider ideas and information on the world of luxury, sign up for our Dandelion Chandelier newsletter. And see luxury in a new light.
sign up now >
[/white_box]
It is a bittersweet moment for many black fine jewelry designers. In recent months, they've seen their profiles rise. Their work given recognition in profiles from publications like Town and Country, The New York Times, and Forbes.
But as designers Vania Leles and Lauren Harwell Godfrey, relate, they are conflicted because they have been "benefiting from a movement that comes from so much pain and anger" and death.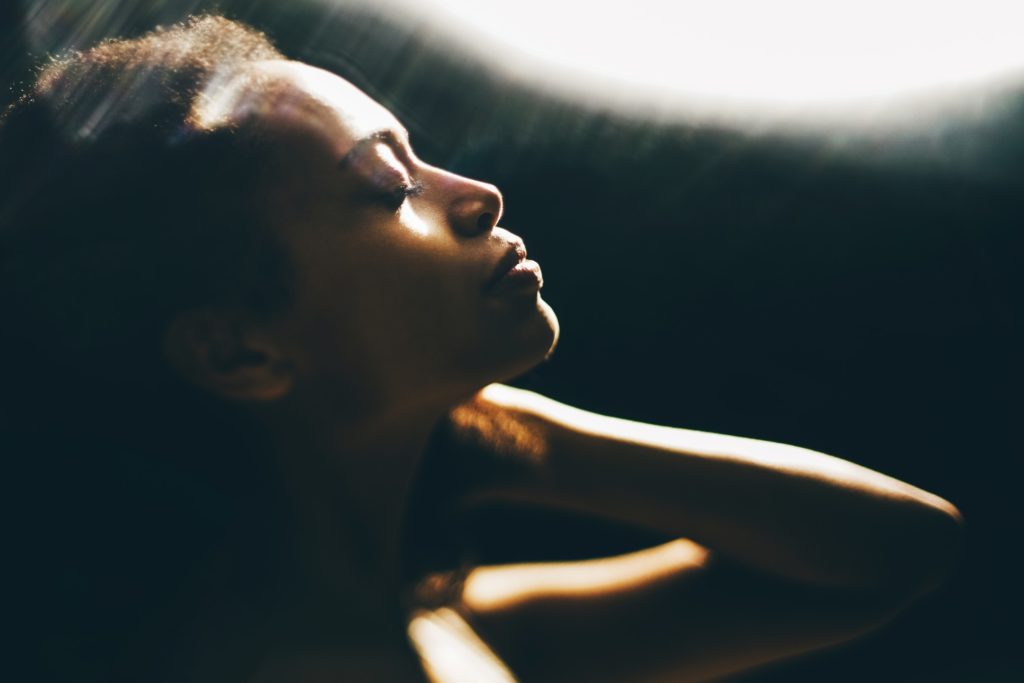 Though they operate in the rarefied realm of precious gemstones and luxury, black jewelry designers are certainly not immune to systemic racism. Obtaining investment for their brands is more difficult – typically the majority of big brands come from families with long histories as jewelers or diamond dealers. Some, like designer Castro, have encountered diamond dealers who were suspicious of his motives which made him afraid to show his face in case it would affect sales. And some have had their work dismissed as too tribal or too African and therefore unsaleable.
[white_box]
Related Post
The Best Black-Owned Luxury Beauty Brands Right Now
read more >
[/white_box]
If you're in search of an investment piece to pass down or a brilliant diamond and aquamarine choker to layer over your athleisure set for the evening "walktail" , consider familiarizing yourself with these 9 black-owned and designed haute joaillerie brands.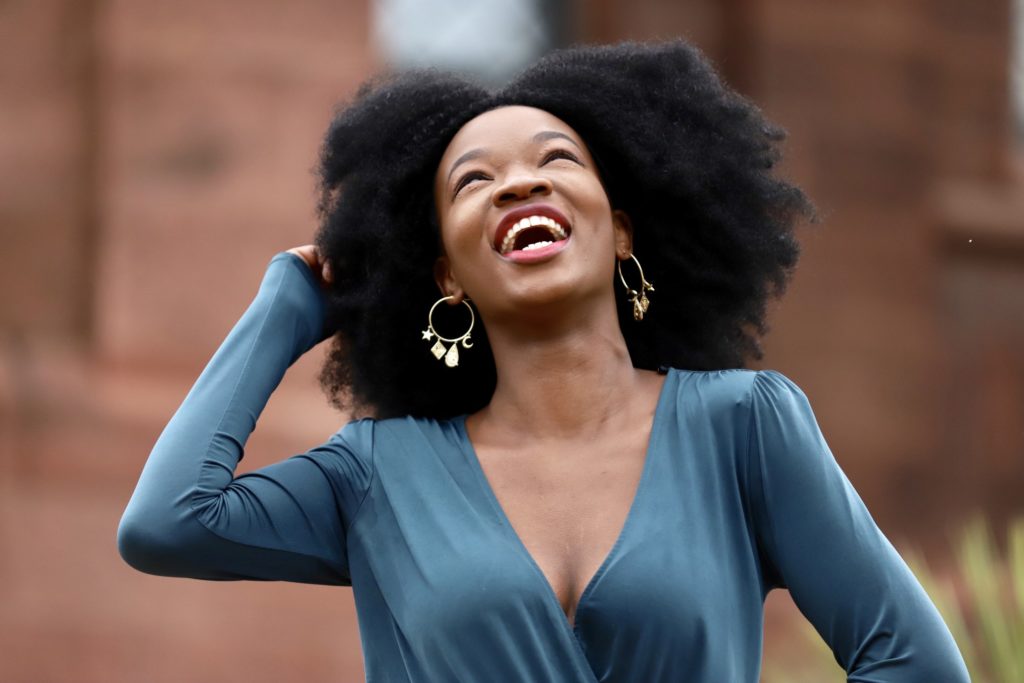 Who are the best black-Owned Luxury Jewelry Designers
Vania Leles launched her brand in 2011 with an atelier in London's New Bond Street. She became the world's first female-founded African high jewelry house. Having spent over a decade working for renowned fine jewelry brands like GRAFF, De Beers and Sotheby's, Leles' exquisite taste, combined with a mission to ethically source stones from Africa, has attracted a refined clientele from all over the world.
[metaslider id="72845″]
Collections like Out of Africa; Sahara; The Nile; and Kiliminjaro are directly inspired by her African homeland and celebrate the beauty and strength of the continent with the intensity of the finest gemstones.
2. Monique Péan
Environmentally-friendly fine jewelry designer Monique Péan launched her eponymous New York-based brand in 2006, after graduating from the University of Pennsylvania and working as an analyst at Goldman Sachs & Co. Since then, she's earned several industry honors, including a CFDA/Vogue Fashion Fund award in 2009, and the Wallpaper* Design Award for Best Jewelry.
[metaslider id="68935″]
She uses exclusively 18-carat recycled gold and platinum. And the fossils she uses are found objects that don't cause environmental harm when they are collected. She works only with repurposed and Fair Trade stones. And the results are absolutely stunning.
Terry Castro, (who goes by only Castro professionally) says of his bold and compelling designs: "I do what I want. If you don't like it, don't buy it: it's simple. Not hard." Roger that.
[metaslider id="72848″]
Born in Toledo, Ohio, he received his only professional training during a weekend jewelry course. The designer repaired jewelry for a living until he decided to start crafting pieces of his own, and selling them on a sidewalk table in Soho in 2006. Now currently living and working in Istanbul, the designer's imaginative and mystical work is inspired by elements as diverse as Medieval history; antique Victoriana; and Northern African crafts. He produces approximately 35 one-of-a kind pieces a year, all by hand.
4. ByChari
ByChari, an independent, Black-owned, female-led jewelry business founded by Chari Cuthbert, born in Jamaica and now based in Los Angeles, who also created Mrs. Obama's large hoop earrings. Mrs. Obama — along with her longtime stylist, Meredith Koop, who was instrumental in planning the outfit
[metaslider id="72861″]
Often referred to as Beverly Hills' "King of Bling," since 1996 Nigerian-born Chris Aire has been outfitting Hollywood elites including Angelina Jolie; Halle Berry; and Jay-Z. Aire started his company after working as an apprentice in the Los Angeles jewelry district. He dreamed of branching out on his own, and used his life savings of $5,000 to create a few design prototypes.
[metaslider id="72864″]
Aire's big break came after he spent hours at a Ritz-Carlton bar waiting to show Seattle SuperSonics' Gary Payton his designs. In the fashion world, he is known for being the first jeweler to stage a runway show at New York Fashion Week. In it, he showcased a $41 million full-length diamond dress.
[white_box]
Related Post
Who are the Top Black Interior Designers Right Now
read more >
[/white_box]
Launched in 2013, New Yorker Angie Marej, who identifies as black, Latina and Arab, taps into her Egyptian and Dominican heritage to embrace the "darker side of luxury" with her fine jewelry brand Diaboli Kill. Her pieces often feature sinister and sexy elements like onyx spikes, provocative horns and tusks, and dagger shapes.
[metaslider id="72877″]
In her former life, the designer was an art director for luxury brands like Gucci, YSL, Oscar de la Renta, and Estee Lauder. Marej studied with master jeweler Jukka Keranen and was instantly hooked. "Jewelry making and designing suddenly became my addiction, it was like a fever." Her passion is evident in her "elegantly ominous" bespoke pieces. They have been worn by icons such as Beyoncé, Rihanna, Alicia Keys, Ava DuVernay, and Taraji P. Henson.
German-born, raised in Northern California, and now living and working in London, Jacqueline Rabun's design language is as fluid as her background. She is a self-taught jewelry designer who is influenced by a passion for architectural and organic shapes.
[metaslider id="72885″]
In 1999, she began a long-term collaboration with Danish Royal Purveyor and Georg Jensen. It was a natural fit for her understated, modern and refined style. "I don't really design for design's sake," Rabun muses. "I design because I have something to say."
Lauren Harwell Godfrey is the founder and designer of Harwell Godfrey, a two-year old brand of bold, fine jewelry based in San Francisco, California. She came to jewelry design after hitting a creative wall in advertising and then a stint in culinary school.
[metaslider id="72902″]
Luckily, Harwell Godfrey abandoned her idea of becoming a food stylist and applied her creative talents to creating jewelry. Her striking pieces are designed with healing energy in mind. They are inspired by the geometric shapes and patterns of African textiles. She employs 18k gold, precious gemstones and vivid enamel in her modern talismans.
[white_box]
Related Post
The Best Poems About the Black Experience in America
read more >
[/white_box]
Jamaican born, Matthew Harris, is a self-taught jewelry designer whose minimalist style draws inspiration from modern art. Each collection is designed with the aesthetics of simplicity in mind. In his creations, are echoes of Alexander Calder and Kandinsky.
[metaslider id="72918″]
His line of women's jewelry is carried at high-end retailers like Bergdorf Goodman, Harvey Nichols, Saks, Bloomingdales, and Moda Operandi. In 2017, he was a CFDA CFDA/Vogue Fashion Fund Finalist. Harris' creations were also selected by the Smithsonian Museum to be featured and sold at the African American Museum of Art and Culture in Washington D.C. And at the Smithsonian Hirshhorn Museum of Contemporary Art.
the Top Black Fine Jewelry Designers Right Now
There you have it – serious eye candy to support seriously talented artists and designers. Keep these black-owned fine jewelry brands and African-American luxury accessory designers on your radar and (wish lists)! We certainly will.
join our community
For access to insider ideas and information on the world of luxury, sign up for our Dandelion Chandelier Newsletter here. And see luxury in a new light.
Crediting her training as a cultural anthropologist at Wellesley College, Julie has immersed herself in various industries in the last 15 years including fashion design, event planning, and fitness. Julie lives in New York where she loves trying every ramen and dumpling restaurant with her husband and three children. She finds joy in bold prints, biographies of fierce women, kickboxing. And spending way too long finding the perfect polish color to express her