What are the Best Luxury Outdoor Speakers Right Now?
All products are independently selected by our editors. If you buy something, we may earn an affiliate commission.
What are the best luxury outdoor speakers and sound systems right now? Our ace tech correspondent Tomas White is sharing his curated list of the best luxury outdoor speakers and sound systems for work or for a party, including portable, planter, rock-shaped, in-ground models and more.
how do you best bring great sound into the great outdoors?
Here at Dandelion Chandelier, we've been exploring how to make the best of the outdoors during these unique times. Social distancing, working from home, limited travel – they've all added up to a premium on being able to make our outdoor living spaces as chic, unique and functional as our indoor spaces.
[white_box]
Join our community
For access to insider ideas and information on the world of luxury, sign up for our Dandelion Chandelier newsletter. And see luxury in a new light.
sign up now >
[/white_box]
However, up to now, a key component has been missing in our outdoor living series: music. Whether you are working alone in your patio or having a socially distanced picnic with your friends, there is no better way to create a good vibe than with good music.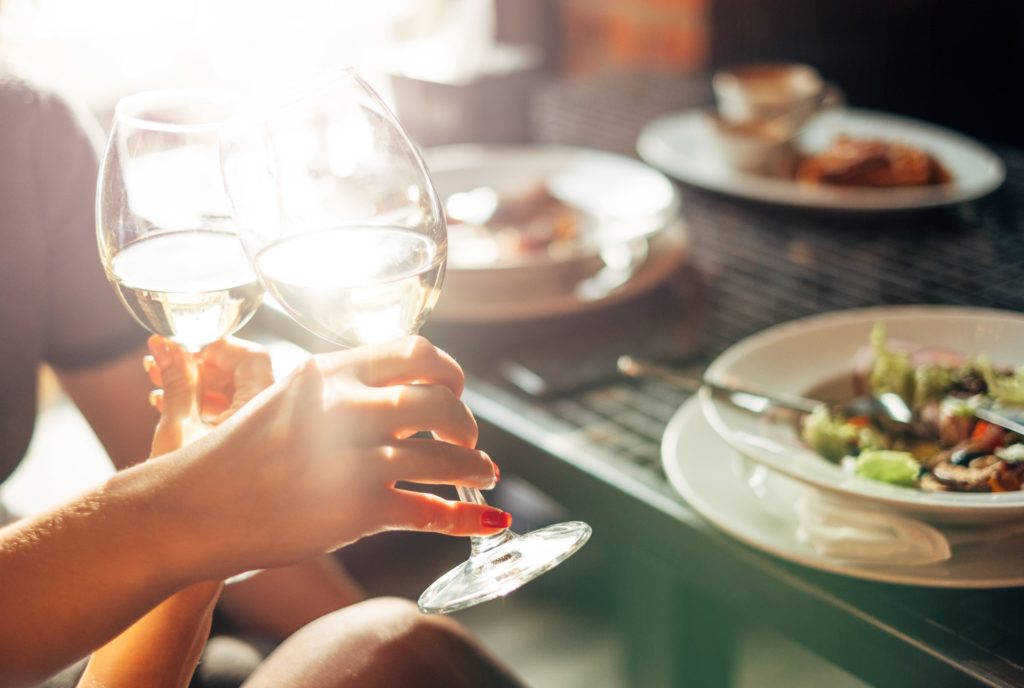 What are the best outdoor sound systems and speakers available to help you embrace the outdoor life with style? We've got multiple solutions based on your specific needs.
how to choose the right luxury outdoor speakers and sound systems
From a great waterproof speaker than you can simply throw in your day bag, to an integrated sound system that requires professional installers, your outdoor sound options are almost limitless. Hobbyist can spend hours obsess about the details of a good sound system, down to quality of speaker wires. We're keeping it simple, and highlighting your best options.
First things first. There are five factors to consider when selecting luxury outdoor speakers or sound systems for your next backyard party (or solo work session).
1. are they weatherproof?
First, unless you're going with a portable option, you'll want speakers that are labeled "weatherproof," and designed to handle rain, humidity, and snow. You want comprehensive protection from the elements year-round — including water and ultraviolet light.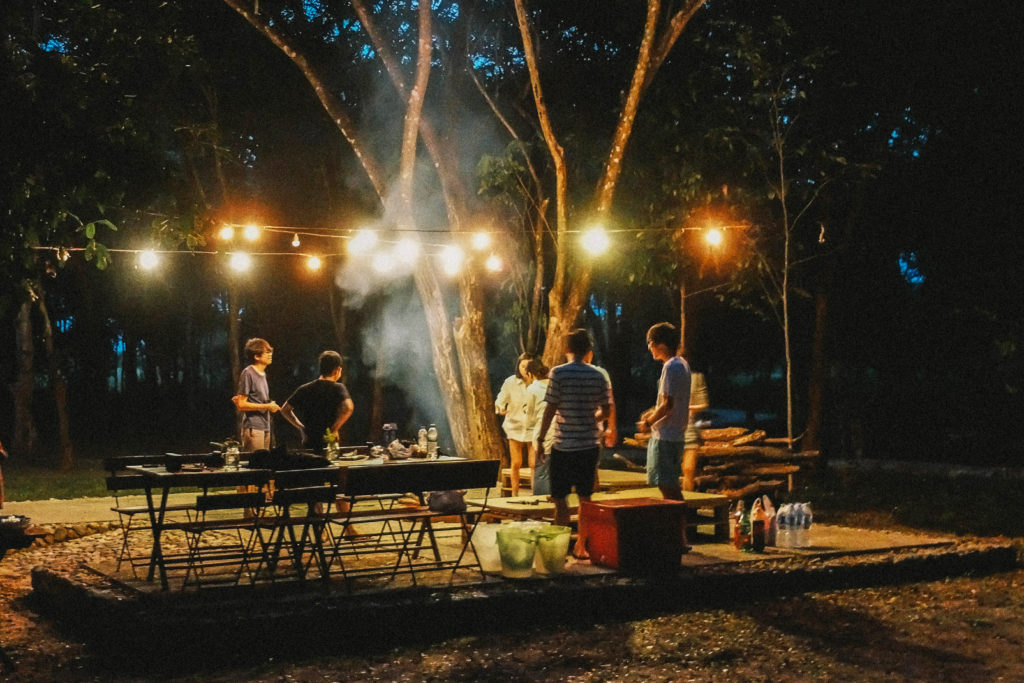 2-3. do they look and sound the way you want?
Second and third, assume that they'll be both seen and heard. You may really care about audio quality. Your partner may care a lot more about the aesthetics of the speakers, so that they don't dumb-down a well-designed chic backyard.
4. Wireless or wired?
Big picture, there are two broad categories of outdoor speakers: wired and wireless. Both have benefits, nor are they exclusive solutions. Wired speakers have the benefit of providing superior sound, and they tend to be more reliable. The downside is that they require the initial hassle of installation. Wireless speakers provide a lot more flexibility and options, though they will never truly match the sound of a proper sound system.
If you opt for wired, you'll need a power source. If that's not doable in your backyard or patio, then you will want to concentrate on portable Bluetooth speakers.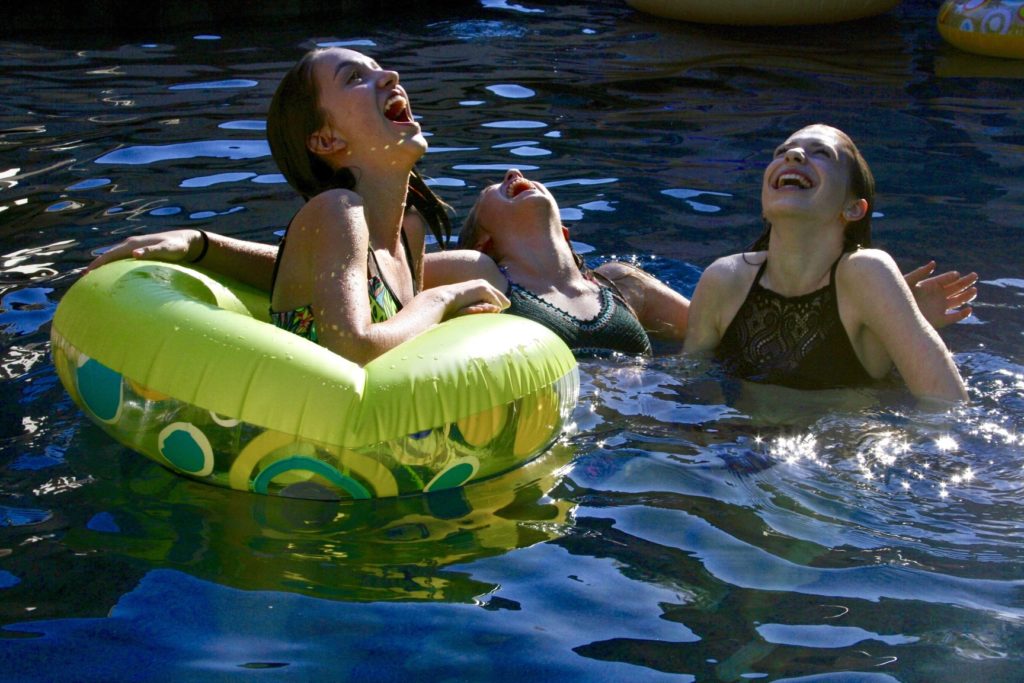 5. how much space do they have to cover?
Finally, if you have a large suburban backyard or want to host crowded dance parties, you may want to shop for larger speakers with more audio capacity. How much bass response and overall volume can your potential speaker project? A pair of speakers rated at 60 watts each will do if your yard is less than 300 square feet, but go for a higher rating if you're working with a bigger space.
[white_box]
Related Post
the best luxury indoor speakers and sound systems right now
read more >
[/white_box]
the best luxury outdoor speakers and sound systems
wired speakers and sound systems
1. Best-sounding wired speakers: Sonance Landscape Series
If you are someone who simply wants the best, then you will want to go with the Sonance Landscape Series system. Sonance is the clear leader in the outdoor music space and can provide customized solutions to fit the needs of your property.
Their speakers are discreet (they look like outdoor lighting), have great range, and produce crisp sounds at all volumes. They even provide subwoofers that are buried under the ground to literally give you a good ground-shaking thump.
The beauty of the Sonance system, however, is that in fact, you never really have to blare the sound. You can walk seamlessly from every nook and cranny of your property, whether indoors or outdoors, and the sound level will barely change. The network of speakers and subwoofers create an even blanket of ethereal sound. With a professional concert-level amp, you can have an almost unlimited number of speakers and subwoofers discretely spread throughout.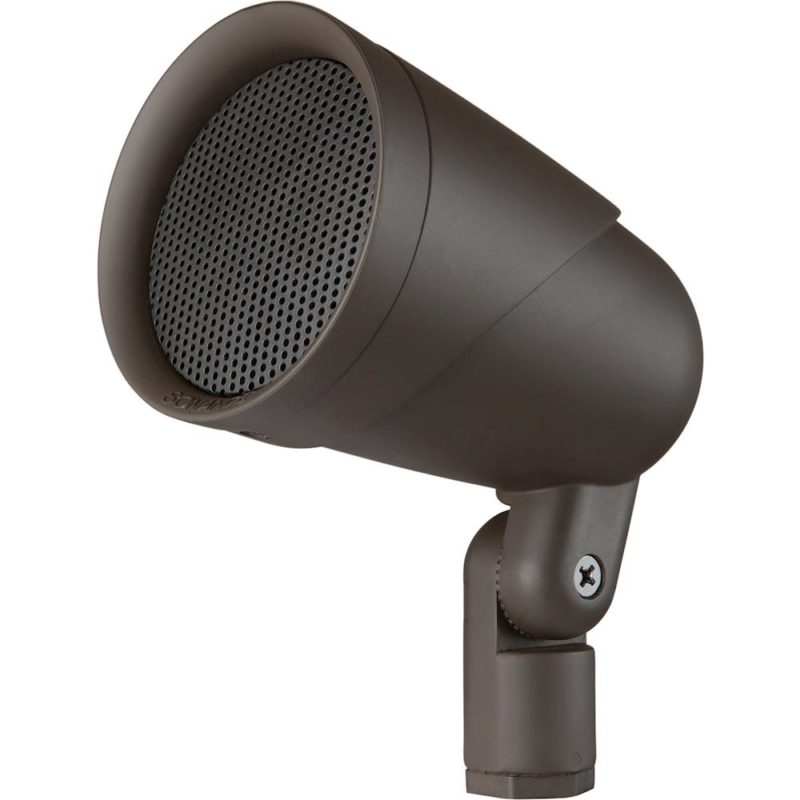 BUY NOW: Customized Solutions, Price upon request
[white_box]
Related Post
the best luxury outdoor grills right now
read more >
[/white_box]
2. Wired speakers that Rock: Klipsch AWR-650
Believe it or not, there are so many companies that make speakers that look like rocks that rock speakers are a whole category unto themselves.
Of all the various rock speakers, we recommend the Klipsch AWR-650s. What sets these speakers apart is the powerful sound they produce while maintaining high fidelity. In fact, they are so powerful that these speakers are sold as individual units instead of pairs.
Of course, you can buy more than one to create a true stereo sound, but chances are that you probably won't need to. These speakers are a lot easier to install than the Sonance system. But if you do want help, the Klipsch website provides a list of installers throughout the country. Fair warning: these speakers are on the big side. But their camouflaged looks will make them a discreet addition to your grounds.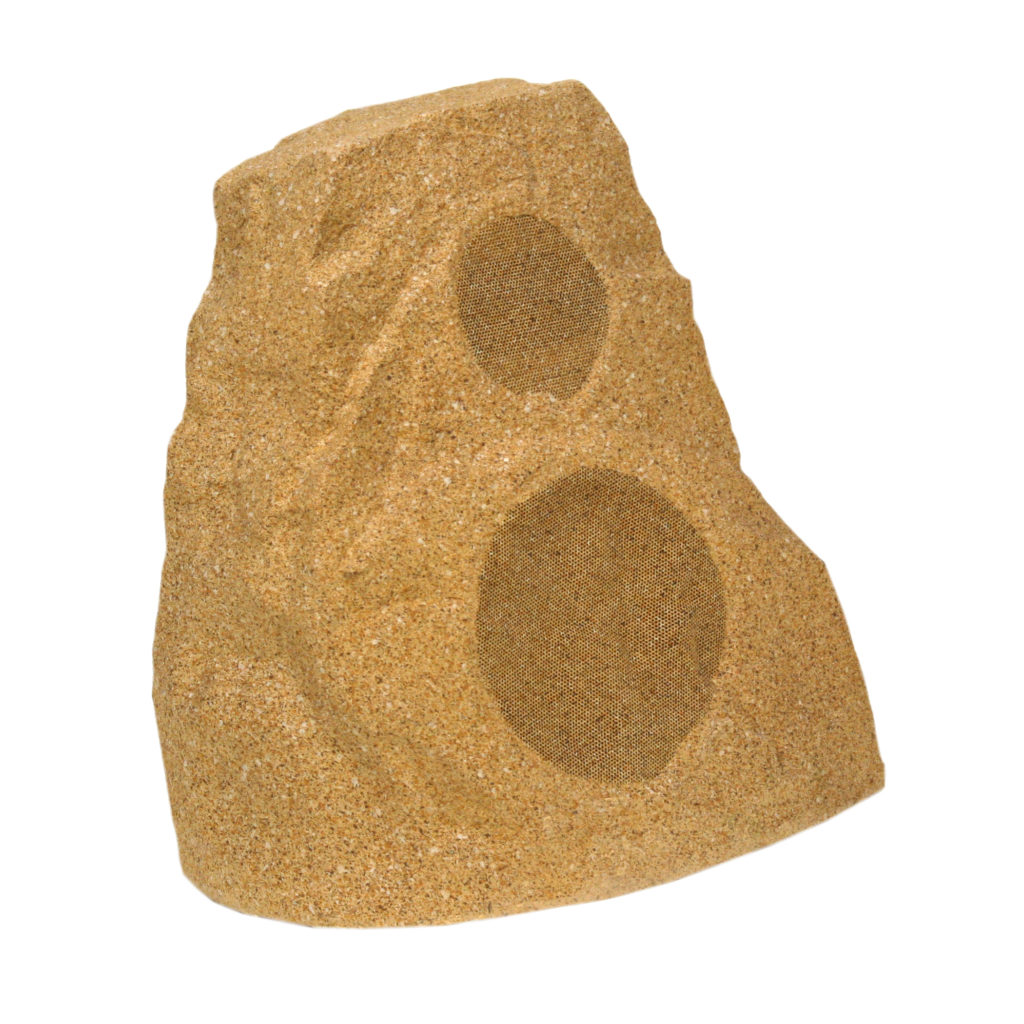 BUY NOW $329 each.
[white_box]
Related Post
how to make your backyard the best room in your house
read more >
[/white_box]
3. Best wired speakers for the app generation: Sonos
Rounding off the wired outdoor speakers is a great option from Sonos. Sonos was the first company that truly understood the streaming music revolution and created high quality speakers that allowed you to fully control your music from an intuitive and easy to use phone app. It is fully integrated with Apple's AirPlay so that you can easily control music from any apple device. Of course, it also works well with Spotify and other streaming options.
Sonos however is not just great at software. They actually paired with Sonance to create these outdoor speakers and they put a lot of thought into their design in order to create an excellent sound. One thing to be aware of however, is that these speakers are more patio speakers than true garden speakers. While they are built to weather the elements, they are meant to be mounted on an eave or outdoor wall of your house. They also require the purchase of a Sonos Amplifier to fully take advantage of their ease of use. Nonetheless, if you are an existing Sonos user, this is the clear option for you.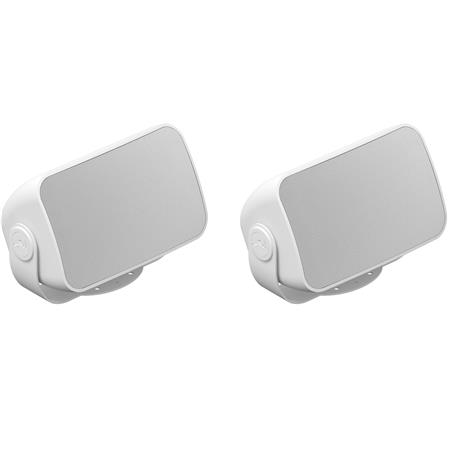 BUY NOW Speakers: $799 for a pair.
BUY NOW Amp: $649.
[white_box]
Related Post
what are the best innovative "smart" lawn mowers?
read more >
[/white_box]
Wireless Speakers and Sound Systems
While wireless speakers might not have the same power and quality of wired systems, they have been getting better and better every year. And they offer a flexibility and range of uses that wired systems just cannot handle.
For example, the ability to listen to good music while sipping a rosé in an inner tube floating down a lazy river is priceless. We're highlighting 4 different luxury outdoor wireless speaker options, each of them with some unique qualities.
4. For Indoor/Outdoor Seamlessness and ease of use: Sonos Move
Having just written about Sonos' wired solution it only makes sense that we start off with their wireless outdoor solution: The Move.
This is the only portable outdoor solution on this list that connects with both Bluetooth and WiFi. The WiFi connection is what allows you to make it compatible with AirPlay, enabling you to create a seamless sound system with your other Sonos products, whether it's their outdoor speakers on indoor speakers. Another beauty about these speakers is that you don't even need an app to control your music. You can simply speak to it, as it is compatible with Apple's Siri, Amazon's Alexa, and Google's Assistant.
The speaker itself is weather resistant, has a shock resistant case, and has a battery life that can last up to 11 hours. The sound is exceptional, and you can buy two to create a stereo sound if connecting by WiFi.
The only potential downside of this speaker is that it is quite bulky and heavy and does not have a proper handle. This means that while this speaker might be perfect for your patio or gardens, it probably is not something you will be lugging around town or to the park. (Frankly, it is also not all that aesthetically pleasing).
However, cool features like Sonos' Auto TruePlay technology, which uses microphones to automatically tune the speaker for its surroundings, are why this one makes our list. Finally, Sonos has launched its own streaming radio service (Sonos Radio) – which makes the Move an instant DJ, too.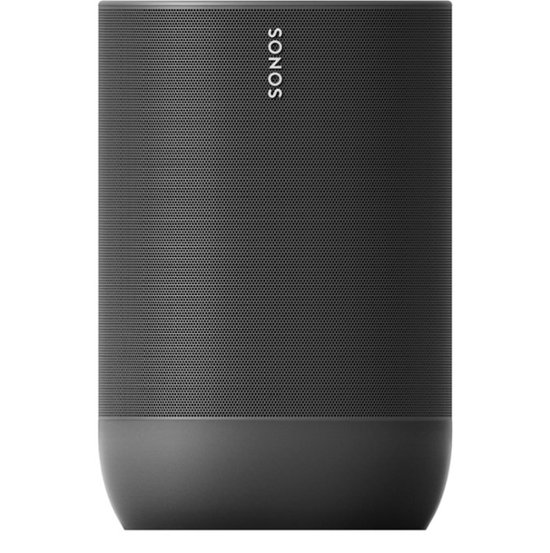 BUY NOW $399.99.
[white_box]
Related Post
the best hammocks for a chic luxury backyard
read more >
[/white_box]
5. For power and versatility in uses (Karaoke anyone?): Bose S1 Pro System
The Bose S1 Pro System is portable, with strong and great sound. What makes this speaker unique is the ability to connect multiple audio sources at the same time. The Bose has 3 audio channels and allows you to play music, while singing over of microphone, and strumming your guitar. The speaker is weather resistant and has multiple placement options, including a stand mount to elevate it. Weighing in at 15 pounds, this speaker is large, like the Sonos, but unlike the Sonos has a great handle, and one can also buy a dedicated backpack to transport it. From an aesthetic point of view, Bose also sells cloth speaker covers in three different shades to customize the look and make it more elegant (Purple, Teal and White). These batteries also are rated to last 11 hours and have the added benefit of being swappable, thus providing a great solution to a multiday camping trip. Bose also has a nifty app that lets you create a stereophonic sound with the purchase of an additional speaker.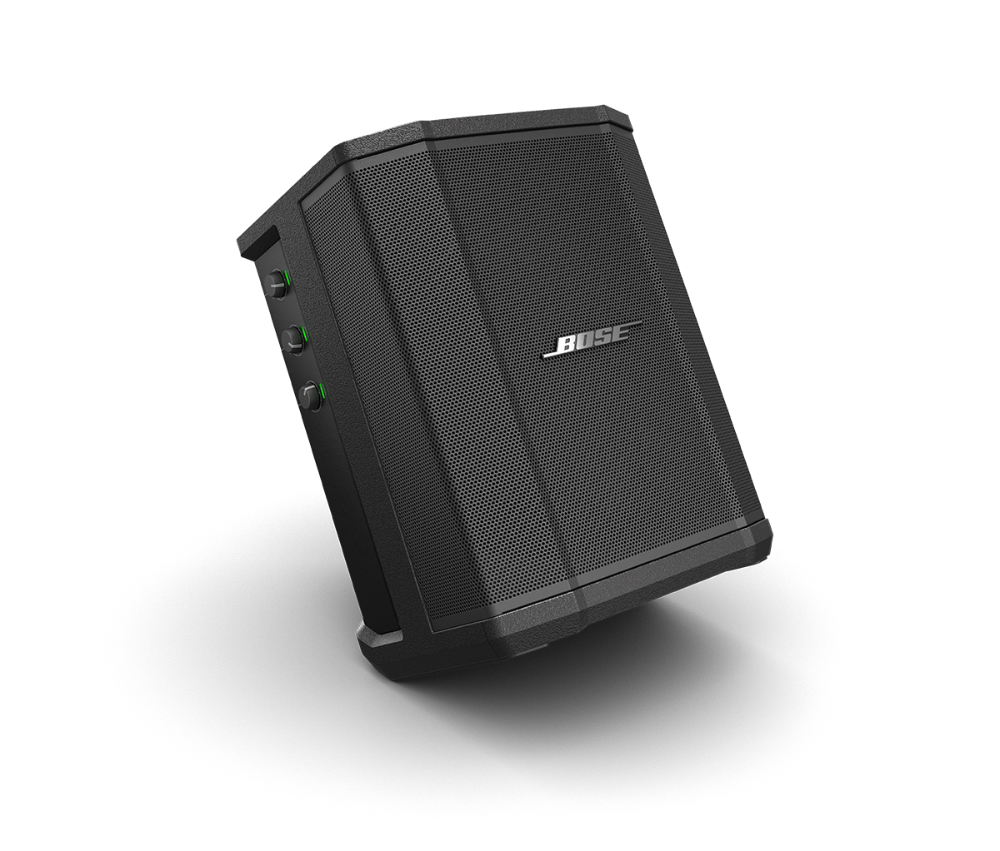 BUY NOW $599.
6. For portability and style (without sacrificing quality): Bang & Olufsen Beolit 17
While the Beolit 17 isn't as loud as the two previous speakers, it certainly makes up for it in portability and style. Don't let its fancy picnic box look deceive you though; this speaker gets consistently great reviews for producing a high-quality warm sound. The Beolit 17 supports the latest Bluetooth standards, charges with a USB C cable, and has a wire input option as well. As to be expected, Bang & Olufsen also has an app that lets you adjust sound output to your preference as well as create a stereo sound with the purchase of an additional speaker.

BUY NOW $500.
[white_box]
Related Post
its easy to host with these luxury bar carts
read more >
[/white_box]
7. For ruggedness and worry-free use: Ultimate Ears Megaboom 3
If you want to listen to good music but not have to worry about your expensive speakers being scratched or broken, then the Megaboom 3 is a great option. After all, it is the only speaker on this list that can actually float. In fact, it can be fully submerged for up to 30 minutes without causing any damage. While the Beolit 17 might be the best speakers for a fancy picnic or afternoon tea, these are the speakers to take the beach or a hike in the rain. Not that these speakers look shabby though; the exterior is made from a fabric used in motorcycle jackets and comes in 6 colors of two-tone fabric.
BUY NOW $199.
the best luxury outdoor speakers and sound systems
Socializing outdoors is becoming the norm these days, but don't let that stop you from listening to good music. Hopefully one of these speakers will meet your needs. If not, feel free to mix and match! Just promise us that you won't forget to dance, or even croon along if you are so inclined. 'Cause you're outdoors! Time to cut loose, people.
join our community
For access to insider ideas and information on the world of luxury, sign up for our Dandelion Chandelier Newsletter here. And see luxury in a new light.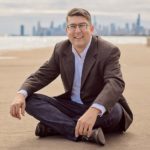 A fan of remote nature travel, Tomas White enjoys the dichotomy of the good life in harsh settings, whether it is scuba diving off a decommissioned deep-sea oil platform in the Celebes Sea or reading a good book in a remote desert resort in Utah. He likes to keep his possessions to a minimum, and is thus a huge fan of the power of technology and is very particular about finding well-designed items that are built to last. Tomas majored in English at Harvard, and is making a career in IT. He lives in Chicago with his wife and 4-year-old son.