Where can you find a craftsman for a tailor-made luxury bespoke suit for men in New York? Why, at Huntsman Savile Row, of course! Our correspondent Jillian Tangen has experienced first-hand what it is like to order a Huntsman tailored suit for men. Here is her story of the experience of gifting a bespoke custom Huntsman men's suit in New York City.
it is really possible to gift a bespoke men's suit?
What do you get the man who has everything? That's the question I recently faced when it came to my husband's 50th birthday.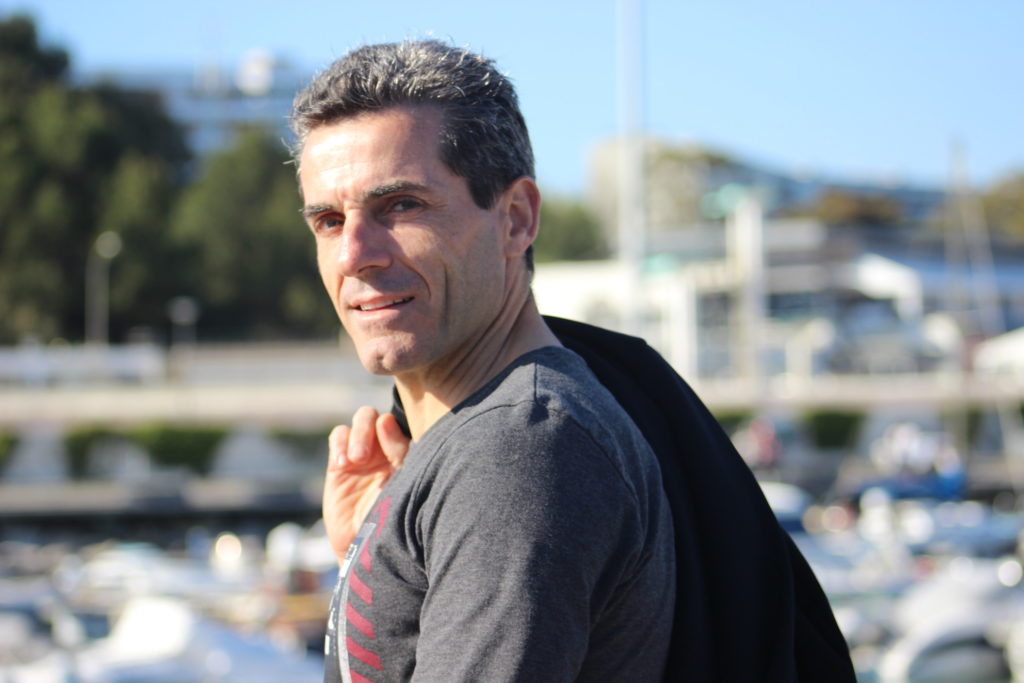 Like most guys his age, when he finds something he likes, he buys it for himself. From hockey sticks to concert tickets to the latest "it sneaker" – he's bought it. Add to that 13+ years of Christmas gifts, birthday gifts, anniversary gifts, father's day gifts and Valentine's gifts, and you could say I'm almost gifted out.
Join our community
For access to insider ideas and information on the world of luxury, sign up for our Dandelion Chandelier newsletter. And see luxury in a new light.
But it being his 50th birthday, I found myself feeling the pressure to really deliver something spectacular. After all, when our anniversary or my birthday rolls around, he basically always hits it outta the park – milestone or not.
I spent almost a month brainstorming ideas and researching everything from coveted Mid-Century modern furniture to a new watch to add to his collection. And when I asked him what he wanted, he of course played down the importance of the big day, and questioned the necessity of getting him anything at all.
Does this scenario ring any bells for you, dear reader?
Discovering Huntsman Savile Row
Then one night it came to me. After almost pulling the trigger on a Danish armchair I thought would signify the status of a soon-to-be 50 year-old, I took a break to scroll through Instagram. I needed some time to mull over if we would in fact have room for said chair.
Related Post
What are the Best Brands for Luxury Bespoke Eyeglasses?
read more >

During my break I came across a post from the designer Marc Jacobs. He was wearing an eye-catching hunter green tweed suit and had tagged the brand Huntsman Savile Row.
Suddenly I remembered my husband's long time wish for a bespoke Savile Row piece. However, being that we live in New York City – and nowhere near London – I almost gave up the idea immediately. Then as I was perusing the website, I noticed that Huntsman Savile Row has an office in New York City.
At that moment, I knew what I was going to get Thomas for his birthday.
the elite and powerful who wear Huntsman tailored clothing
A quick inquiry put me in touch with Ed Turco, the US Director of Huntsman. Over the phone he walked me through the history of the brand and the options for bespoke suiting that they offer.
A favorite of Kings, Queens, Presidents, Prime Ministers and Hollywood stars from around the world, Huntsman's history as a Savile Row tailor extends over 150 years. But it wasn't until 2016, that it opened its first overseas outpost, making them the first Savile Row tailor to take up permanent residence in New York.
An Extensive labor-intensive Process to create a bespoke men's suit
The classic Huntsman suit is said to marry heritage riding wear with evening clothes: freedom of movement combined with an elegant line.
Each Huntsman suit takes 60 to 80 hours of hand labor and 25,000 hand stitches. While I would have loved to gift Thomas an entire bespoke men's suit, I had to be realistic about my personal budget.
Ed kindly suggested the gift of a blazer in the brand's signature style. It would be a classic piece that Thomas could use for the rest of his life.
The house signature is a one-button jacket with a strong but natural shoulder; high arm holes; a high and slimming waist; and a long, posterior covering skirt made in a Huntsman tweed.
Related Post
The Luxury Gift Guide: Unique Bespoke and Tailor Made
I wanted the gift to be a complete surprise, so I did not tell Thomas anything about where we might be going or what we would be doing when we set out to the brand's showroom. To say he was surprised would be an understatement when we arrived at Huntsman's discreet but sprawling 7th floor location near Carnegie Hall on West 57th Street.
We were greeted by Ed and offered refreshments – Glenfiddich x Huntsman Whiskey for Thomas, of course, and champagne for me. Ed then explained to Thomas why we were there. Before we got settled into making any choices, we were given a tour of the history of the brand.
Related Post
who are the top black luxury menswear designers?
our tour of the Huntsman Showroom in New York
Throughout the showroom, Huntsman tweeds line the walls – alongside new orders, cut patterns and photos of famous faces donning the brand.
The main room centers around a bookshelf from a British castle that houses books upon books of swatches of British milled fabrics from which clients can choose. Even the lampshades are covered in Huntsman's house tweed.
Archival books containing orders from notable American clients are on permanent display. And in the entryway, there is a winding staircase that displays a number of original pieces from the most iconic star Huntsman client, Gregory Peck.
As Ed walked us through all of this, we couldn't help but feel that we were embarking on creating our own special piece of history.
Proprietary Fabric Options and lots of measurements
Next, Ed explained the varying proprietary fabric options that Thomas could choose from, including everything from Donegal to Shetland to Harris tweed. After we settled on a deep blue Donegal with flecks of red, we met with Ralph Fitzgerad Moullet, the brand's resident US cutter.
Related Post
Where to Find the Best Bespoke Luxury Suits for Women
To ensure the best fit possible, Ralph took no less than 50 measurements of Thomas for his jacket and for pants – should he would ever want a pair in the future. Ralph then walked us over to the cutting room and together we Ed, we selected a light blue fabric with which to line the jacket.
Re-Measurements and Fittings
About four weeks later we returned to the showroom for an initial fitting to see how the cut pattern would come together. Ralph again measured and re-measured Thomas to make the necessary adjustments.
Another five weeks passed until we came in again.
At this fitting the jacket had really begun to take on its final shape. And even though it looked nearly perfect to us, Ralph and Ed yet again took measurements as Thomas moved in the jacket to ensure a flawless fit. With the final adjustments needed in hand, the jacket would be ready in just one week's time.
Finally after about 10 weeks from start to finish, Thomas had his birthday jacket, and it fit like a glove. And according to him, it's as comfortable as wearing a sweatshirt! Now if that's not an endorsement of the work of Huntsman bespoke and Ralph, then we don't know what is.
Related Post
what are the best face masks for men right now?
how to gift a bespoke men's suit
That's my experience of how to gift a bespoke men's suit to one of your loved ones, and what the experience of working with Huntsman Savile Row is really like. We found it to be highly luxurious and extremely enjoyable.
At the beginning of this process I would have said that having a bespoke Huntsman made was a once in a lifetime opportunity that Thomas wouldn't soon forget. But instead, I think it's just the beginning of a beautiful friendship.
join our community
For access to insider ideas and information on the world of luxury, sign up for our Dandelion Chandelier Newsletter here. And see luxury in a new light.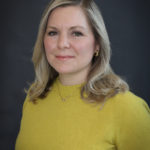 Jillian Tangen is the Head of Research at Dandelion Chandelier and a former Senior Research Analyst at McKinsey & Co and Analyst at Shearman & Sterling. She is an avid fan of Nordic design, having owned an independent lifestyle store and sales agency focused on emerging Scandinavian design. Jillian lives in New York and is married with three young children. She loves cross-country skiing, the New York Rangers, reading, travel and discovering new brands.
Join our community
For access to insider ideas and information on the world of luxury, sign up for our Dandelion Chandelier newsletter. And see luxury in a new light.