What are the Best Chic "Nap Dresses" To Buy Right Now?
All products are independently selected by our editors. If you buy something, we may earn an affiliate commission.
What is a nap dress, and why should you hurry out and get one (or two)? A red-hot fashion trend during the coronavirus lockdown, the nap – or "house" dress – remained a key fashion element straight through the summer. As fall arrives, their chic, comfortable and cozy allure is only growing. So, what are the best stylish designer "nap dresses" or house dresses to buy right now? Our correspondent Jillian Tangen has curated a list of 15 of the best chic luxury nap dresses to buy right now.
what is a nap dress, and why do you need one?
Whether you call it a nap dress, a flowy tunic, a kimono or even a muumuu, the house dress has been having a renaissance as a hot fashion trend. Yep, you heard that right.
After years of being relegated to the back of the closet thanks to its association with the 1950's housewife, the humble house dress has taken social media and our work from home wardrobes by storm.
[white_box]
Join our community
For access to insider ideas and information on the world of luxury, sign up for our Dandelion Chandelier newsletter. And see luxury in a new light.
sign up now >
[/white_box]
Made from billowing linens, cozy cottons and floating silks, voluminous house dresses have become a welcome escape from the endless cycle of sweatsuits we saw this past spring.  With no buttons or waistbands, house dresses offer easy comfort, while at the same time providing a slightly more put together look than typical athleisure would.
And as a mother of three balancing working from home, an ever changing blended learning schedule and everything else in between, for me, the house dress has been a sanity-saving measure – not to mention a confidence boost.
Putting on an airy caftan in the morning requires zero decision making – something every busy woman wants from their wardrobe.  On top of that, the act of putting on an actual article of clothing gives me the confidence to tackle the day ahead – whether that's helping my oldest to master 5th grade math or ensuring our family supply of paper towels doesn't run out in between work projects.
Plus donning a smocked midi in lieu of leggings always ensures I look presentable for any impromptu video calls that come my way.  Not to mention, unlike my favorite boss jeans, house dresses don't judge if I've gone a little over the top with procrastibaking either.
[white_box]
Related Post
The Top Trends in the Best Luxury Earrings This Fall
read more >
[/white_box]
So where can you find one of these wondrous dresses?  We've gathered together 15 of the best loose fitting, confidence boosting dresses on the market that will also keep feeling comfy as we step into fall.  Scroll on for your new favorite social distancing frock.
the best chic nap dresses to buy right now
1. hill house home nap dress
Beyond luscious bedding, Hill House Home has expanded into equally elegant womenswear.    While made for lounging, the brand's Ellie Nap Dress ($125) is also stylish enough to wear while out and about because of the tiers and ruffles.
BUY NOW – $125
2. christy dawn bianca dress
The best part about Christy Dawn's Bianca Dress ($213) is that it features a belt that you can tie it as tight or as loose as you want – and this turmeric square neck number looks good either way.
BUY NOW – $213
3. frances valentine veracruz caftan
A colorful Veracruz Caftan ($698) from Frances Valentine will brighten up any day at home.
BUY NOW  – $698
4. wray rosemary dress
Standout (in a good way) on the grid of your next video call with this retro inspired Rosemary Dress ($288) from the fine art inspired clothing line, Wray.
BUY NOW – $288
5. doen clementine dress
Not all house dresses are midis or maxis. Take this gorgeous flowy mini Clementine Dress ($298) made with Liberty Fabrics from Doen.
BUY NOW  – $298
[white_box]
Related Post
What are the Top Trends in the Best Luxury Fall Loungewear?
read more >
[/white_box]
6. sleeper loungewear dress
This 100% linen Loungewear Dress ($250) from Sleeper is perfect for chilling at home; plus, it can be worn with the sleeves up or off the shoulder.
BUY NOW – $250
7. stine goya lauren dress
Channel your inner ice queen this winter with the icy blue A line cut Lauren Dress ($310) from Scandi fav Stine Goya.
BUY NOW – $310
8. kemi telford bolanle dress
Leopard is always a good idea, especially when it comes with an adjustable waist and puffy statement sleeves like those on Kemi Telford's Bolanle Leopard V Neck Dress (£185).
BUY NOW – £185
9. april cornell dutch blue nighty
The slightly see-through material, beautiful hand pleating and embroidery on April Cornell's Dutch Blue Nighty ($90) makes it pretty and effortless. Pair it with your go-to house slippers.
BUY NOW – $90
10. ace & jig lily dress
The midi length Lily Dress ($298) from Ace & Jig features a shirred elastic back panel for extra comfort, plus it comes in 6 different patterns and sizes XXS – 4X making it a universally chic option.
BUY NOW – $298
11. mara hoffman aimilios dress
The subtle golden jacquard striping in Mara Hoffman's Aimilios Dress ($395) will make you glow. Complete it with thin-strapped sandals and gold hoops for a minimal vibe.
BUY NOW – $395
12. maisonette x caroline constas flounce dress
One of our favorite kids shops, Maisonette, teamed up with Caroline Constas for the cutest collection of Mommy and Me styles including this comfy chic Bardot Flounce Dress ($595) so you and your minis can have the most adorable moment.
BUY NOW – $595
[white_box]
Related Post
The Best Chic Luxury Fall Face Masks to Buy Right Now
read more >
[/white_box]
13. hope for flowers by tracy reese tiered maxi slip
The fun navy pointillist swirl pattern on the Hope for Flowers Tiered Maxi Slip Dress ($328) is even more enjoyable to wear thanks to adjustable shoulder straps and an elasticized back neckline.
BUY NOW – $328
14. matta ny sarita stripe kaftan
A caftan makes a perfect house dress since the silhouette is roomy and effortless; plus, it does triple duty as a normal dress, loungewear and swim cover-up. Making this blue Sarite Striped ($238) number from Matta NY one of the best nap dresses out there right now.
BUY NOW – $238
15. skall studio jasmine dress
The New Yorkers in us couldn't make a list of the best nap dresses without including a black option.  This summer we fell in love with the sustainable Danish brand Skall Studio's house dresses with adjustable tie waists.  Our pick is the elegant Jasmine Dress (€250).
BUY NOW – €250
the best chic nap dresses to buy right now
So, what do you think?  Are you in on the latest fashion trend, the nap dress? Ready to take a sabbatical from your worn out sweats with a breezy dress instead?  No matter which work from home aesthetic you choose, here's to a healthy, comfortable and confident fall ahead.
join our community
For access to insider ideas and information on the world of luxury, sign up for our Dandelion Chandelier Newsletter here. And see luxury in a new light.
This article contains affiliate links to products selected by our editors. Dandelion Chandelier may receive a commission for purchases made through these links.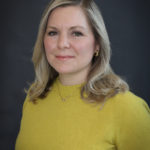 Jillian Tangen is the Head of Research at Dandelion Chandelier and a former Senior Research Analyst at McKinsey & Co and Analyst at Shearman & Sterling. She is an avid fan of Nordic design, having owned an independent lifestyle store and sales agency focused on emerging Scandinavian design. Jillian lives in New York and is married with three young children. She loves cross-country skiing, the New York Rangers, reading, travel and discovering new brands.