How to Best Style Sneakers with a Luxury Tailored Suit
All products are independently selected by our editors. If you buy something, we may earn an affiliate commission.
It feels so 2020 that many of our current style cues are coming from powerful female politicians. Whether its a face mask coordinated with our outfit, or a statement coat for the ages, the women of the political world are getting it done with style. One of our favorite looks? Senator Kamala Harris's oh-so-cool and chic tailored pantsuits and jackets paired with sneakers. We want to look just like that! If you're in on this, our ace correspondent Jillian Tangen has a tutorial on how to best style white sneakers with a luxury tailored suit or jacket.
the best white Sneakers to wear with a luxury Tailored Suit
The nomination of Kamala Harris as Joe Biden's running mate is nothing short of historic. The daughter of Jamaican and Indian immigrants, she's the first woman of color to be on a major party's presidential ticket. She's also the first (male or female) nominee to consistently wear sneakers while on the campaign trail. That latter fact is minuscule in the grand scheme of things, but it's actually pretty big stuff if you ask us.
[white_box]
Join our community
For access to insider ideas and information on the world of luxury, sign up for our Dandelion Chandelier newsletter. And see luxury in a new light.
sign up now >
[/white_box]
That's because up until 1993 women were not even allowed to wear pants on the Senate floor. And even though our female representatives have been able to expand their work wardrobes since then beyond traditional skirts and dresses, high heels are still relatively standard. Case in point Nancy Pelosi's towering stilettos and Hillary Clinton's pantsuit-matching kitten heels.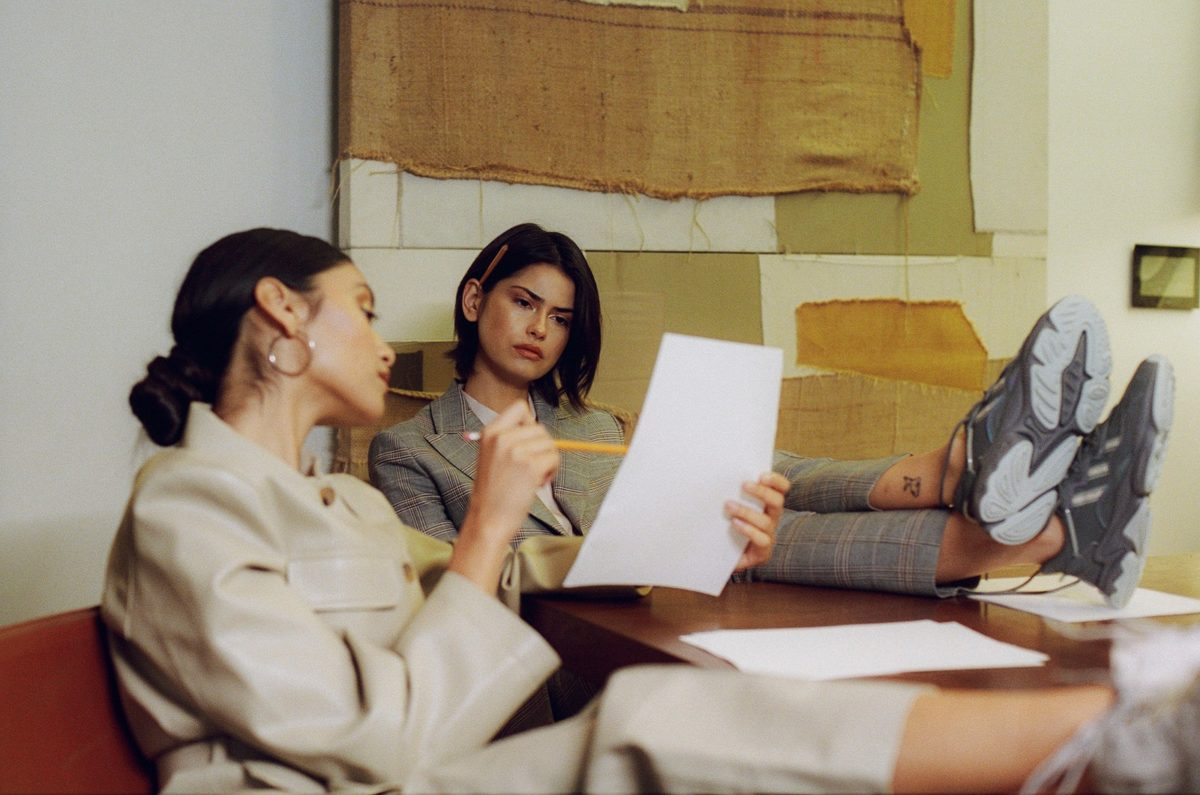 So to see Kamala deplane "laced up and ready to win" is a huge statement. Something as simple as her footwear suggests that she's not only authentic and ready to roll up her sleeves to get down to business, but that she is also a woman of the people. How so? She's rocking a shoe that many of us have had in our closets at one point or another in our lives – Chuck Taylors.
Aside from all that, she also just looks cool wearing them. She exudes confidence and radiates a contagious aura of happiness. We don't know for certain, but perhaps that has to do with the fact her feet are comfortable and not enduring the pain of heels we ladies all know so well. Her sneakers have taken her from dancing at the 2019 Des Moines Steak Fry to marching in the San Francisco's Pride parade to finally hitting the campaign trail as the 2020 Democratic vice-presidential nominee. If that's not an endorsement for making your feet happy, then we don't know what is.
[white_box]
Related Post
Where to find the Best Bespoke Luxury Suits for Women?
read more >
[/white_box]
And seriously, why not? The male tech moguls of the world have been rocking sneakers and sport coats for over a decade. And while the skirt-and-sneakers thing is de riguer with the fashion crowd, we love the idea of styling sneakers with trousers – just like the guys.
All of this has got us feeling like it might be time to consider chucking a few (or more) pairs of our sky high heels. To help us all make our feet a little more comfortable and channel a little big Kamala energy of our own in the process, we put together a list of some of the best white sneakers options for sale right now. Of course, you'll find a few pairs of Converse, but there are some other great alternatives too. So grab your favorite jeans, t-shirt and a blazer combo and get ready, here are our 15 favorite Kamala inspired kicks.
the best white Sneakers to wear with a luxury Tailored Suit
1. converse chuck taylor all stars
You of course can't go wrong with Kamal's favorite classic low top Chuck Taylor All Stars ($50).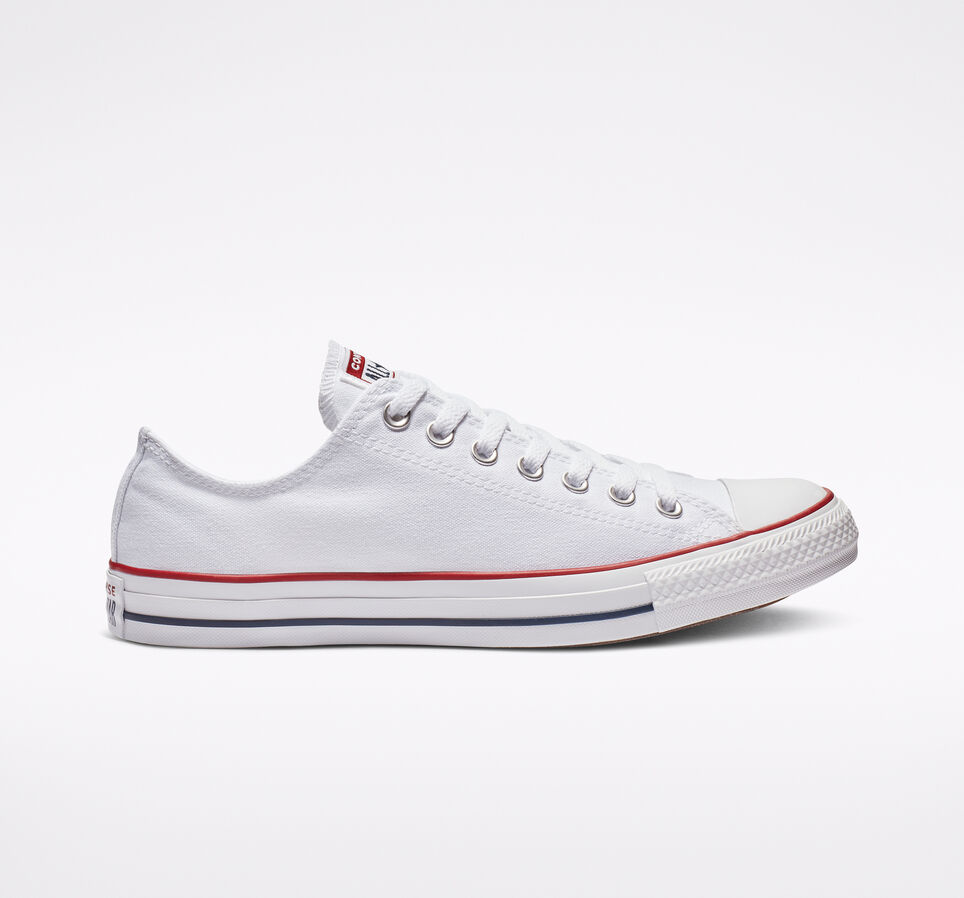 BUY NOW – $50
2. off-white arrow vulcanized low-tops
We love the sporty look of Off-White's Arrow Vulcanized Low-Top Canvas Sneakers ($405) for modern take on a street-style staple.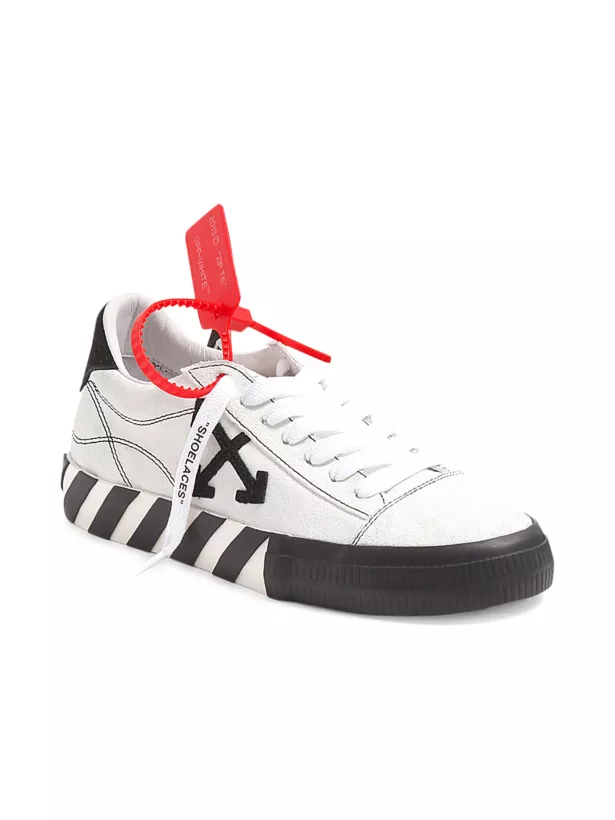 BUY NOW – $405
3. veja 3 lock sneakers
Slip in, strap them closed and go with these chic 3 Lock Sneakers ($130) from Veja.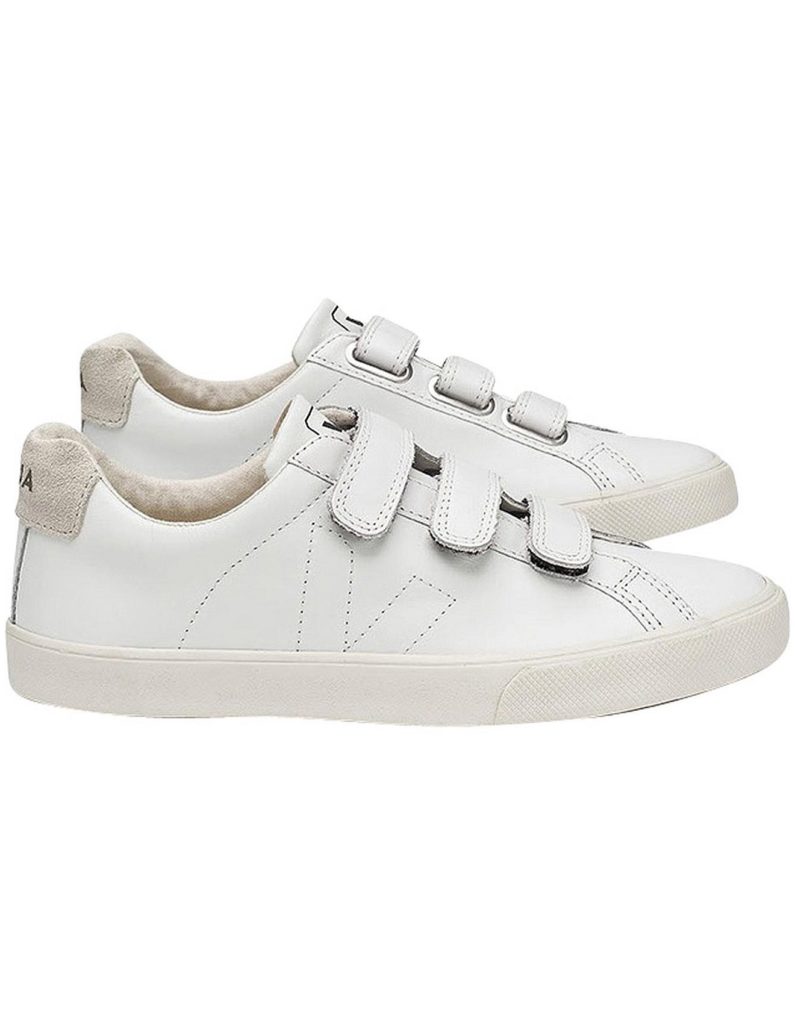 BUY NOW – $130
4. commes des garcons x converse half heart
These playful Comme des Garçons Play Converse Edition Half Heart Chuck 70 Low Sneakers ($150) let you wear your heart on your shoe.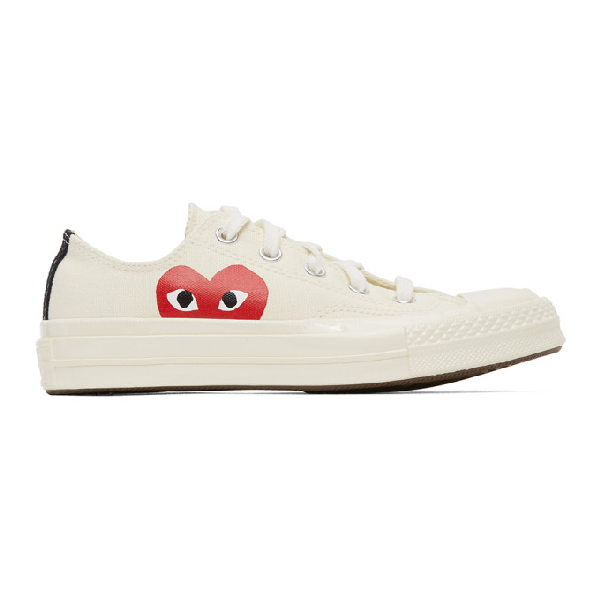 BUY NOW – $150
5. superga leopard accented cotu
A little leopard goes a long way when it comes to Superga's COTU Leopard-Print Pony Hair Canvas Sneakers ($69)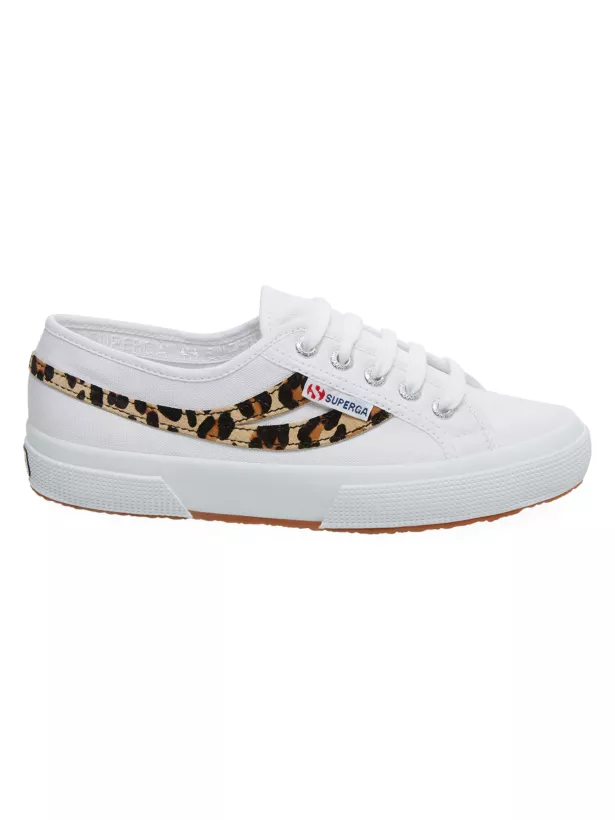 BUY NOW – $69
[white_box]
Related Post
What are the Fall Fashion Trends You Need to Know Right Now?
read more >
[/white_box]
6. givenchy urban knots sneaker
Logomania lovers will adore these sleek slide-on Givenchy Urban Knots Sneakers ($595).

BUY NOW – $595
7. everlane forever sneaker
Made of 50% recycled canvas, Everlane's Forever Sneaker ($58) are a pair you can feel good about wearing,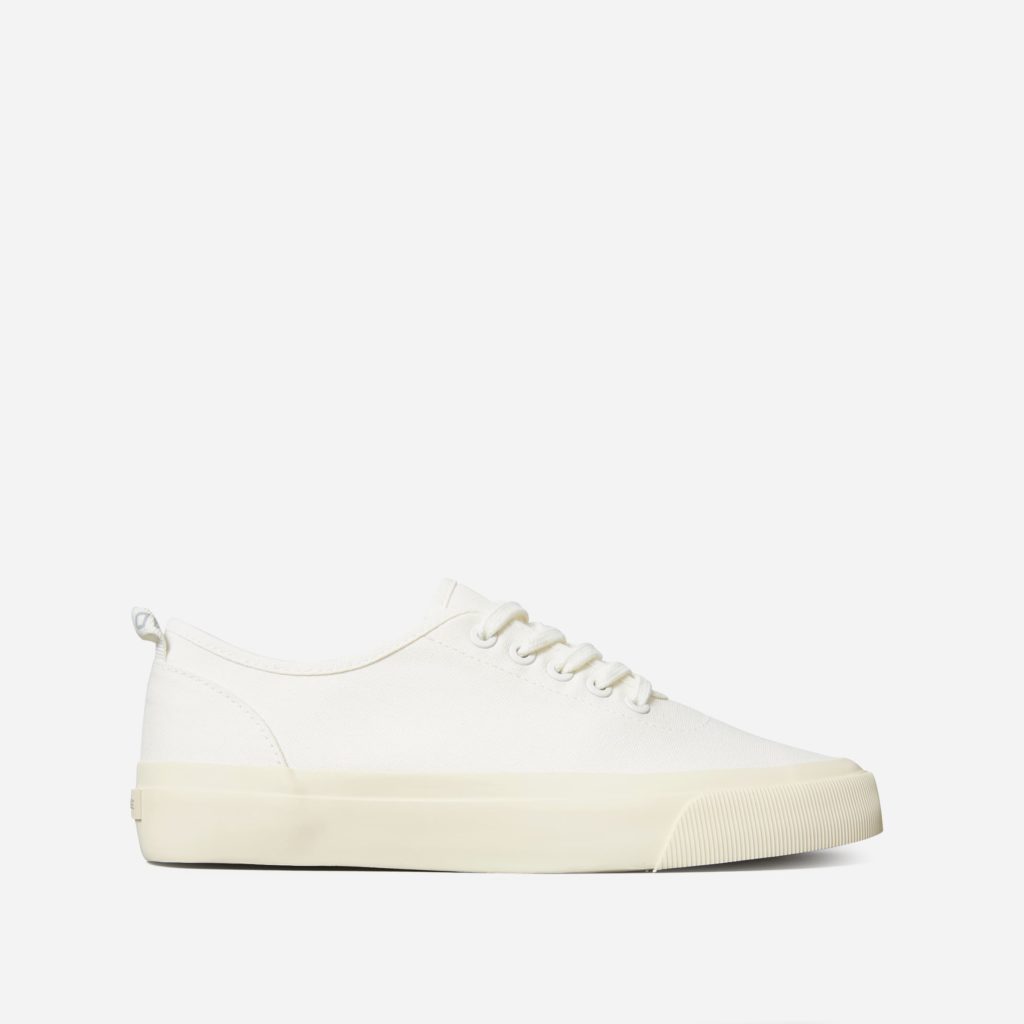 BUY NOW – $58
8. adidas by stella mccartney x adidas stan smith
With the colorful stripes on these adidas by Stella McCartney x adidas Stan Smith sneakers ($257) you are the pot of gold at the end of the rainbow.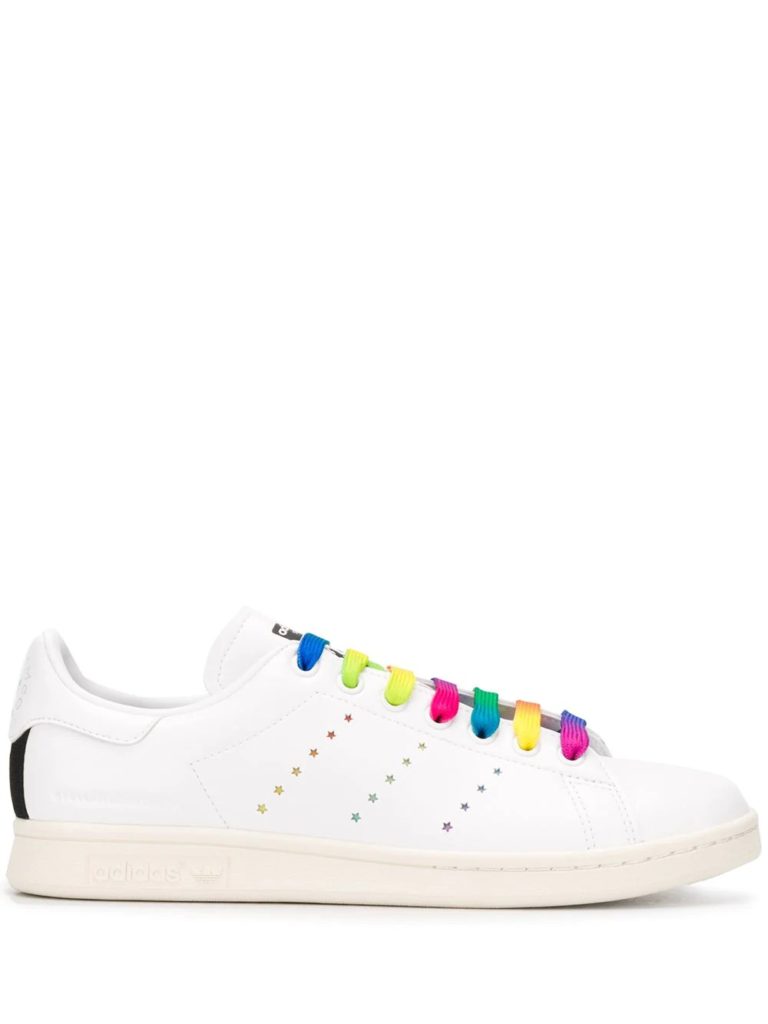 BUY NOW – $257
9. golden goose superstars
The Superstar leather sneakers ($495) from Golden Goose will give you the special charm of a loved and worn-in look without all the work.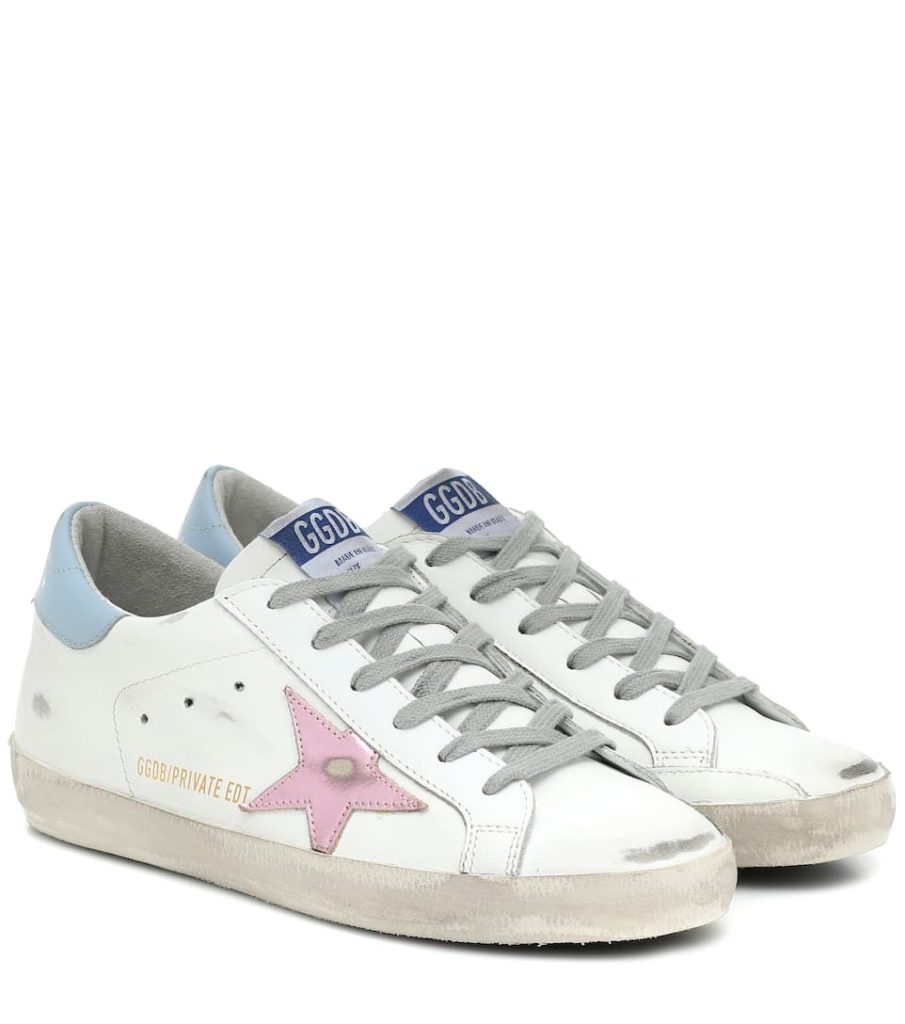 BUY NOW – $495
10. converse platform cable chuck taylors
Looking for a lift? We suggest these Runway Cable Platform Chuck Taylor All Stars ($75) from Converse.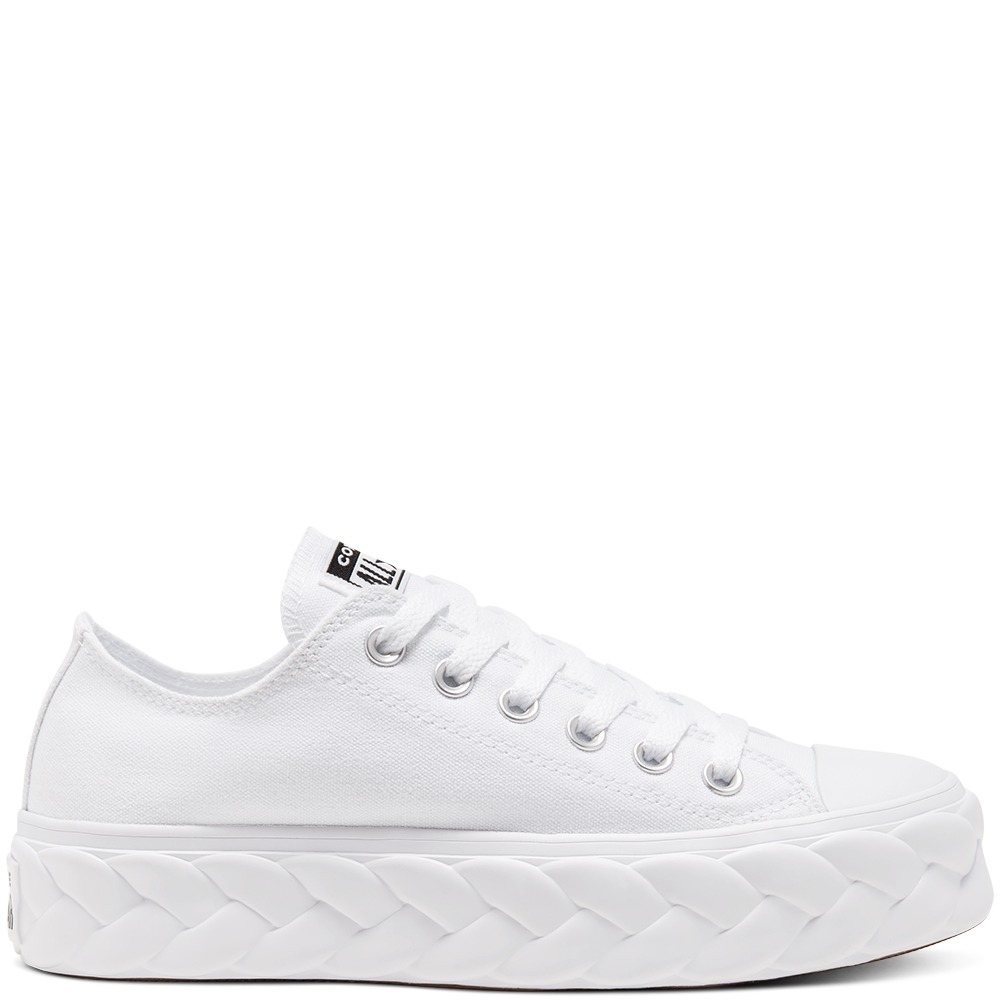 BUY NOW – $75
11. common projects achilles
The Original Achilles leather sneakers ($415) from Common Projects are a minimalists dream.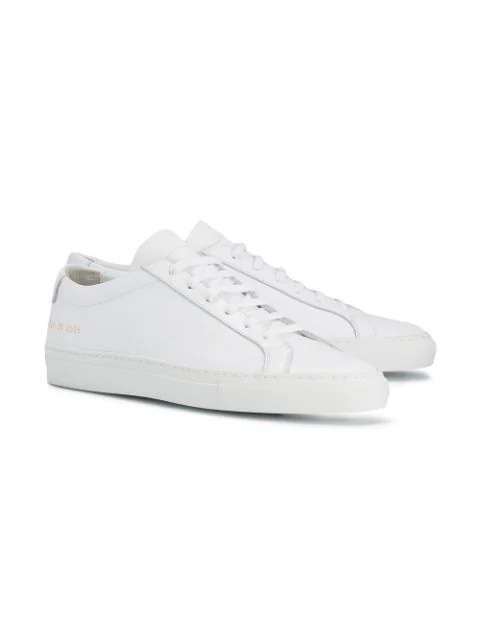 BUY NOW – $415
12. moncler ariel stripe
Missed the Converse x Moncler drop in August? You can still sport some stylish Moncler Ariel Stripe Leather Sneakers ($455) if you're not up for scouring the resale sites.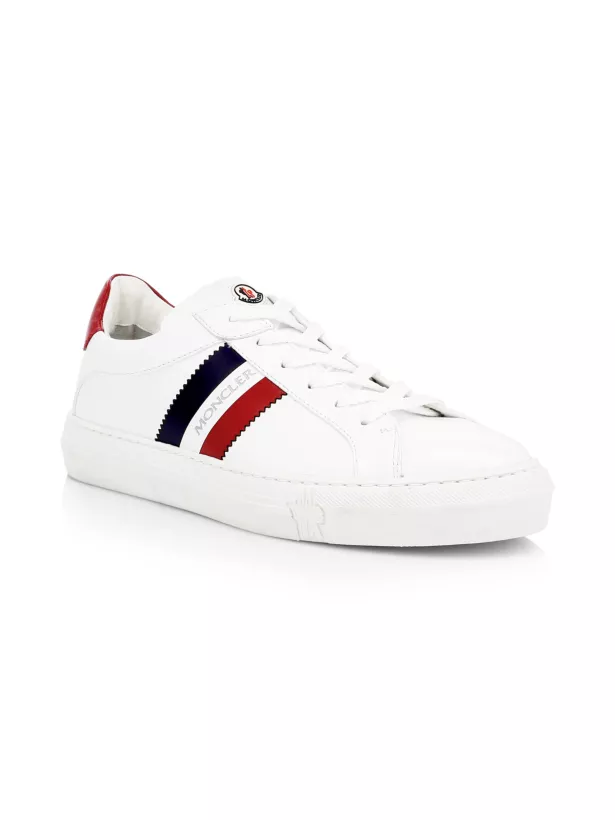 BUY NOW – $455
[white_box]
Related Post
The Top Trends in the Best Luxury Earrings This Fall
read more >
[/white_box]
13. vans slip-ons
Vans are another American rebel classic when it comes to footwear and it doesn't get any cooler than with a pair of their iconic Slip-ons ($50).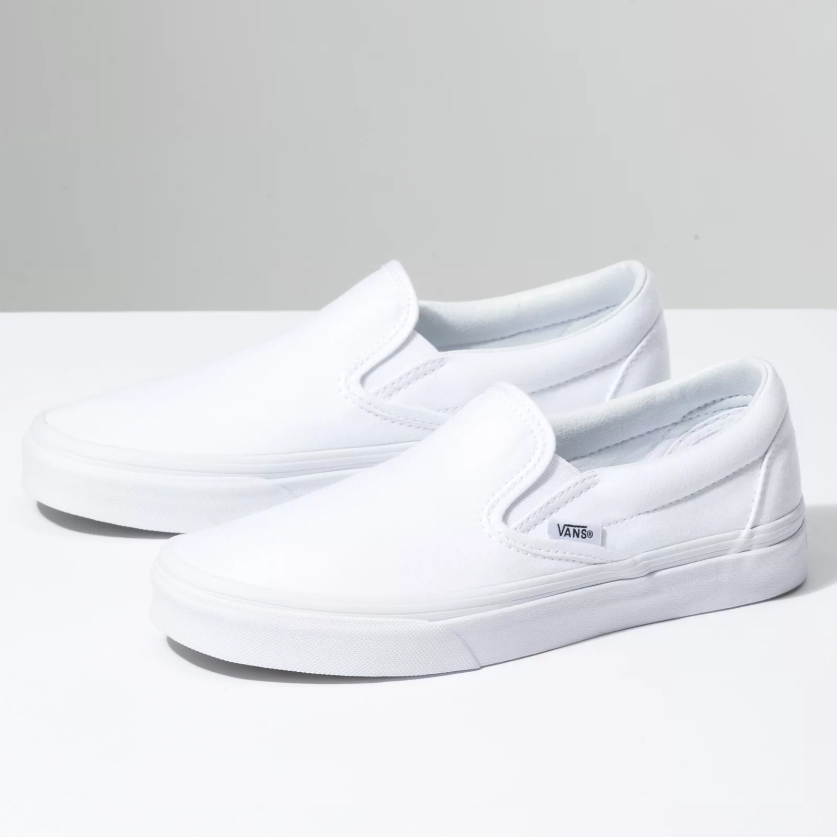 BUY NOW – $50
14. rag & bone court sneaker
The red detailing on Rag & Bone's Court Sneaker ($150) will have you feeling like the flash as you conquer the day.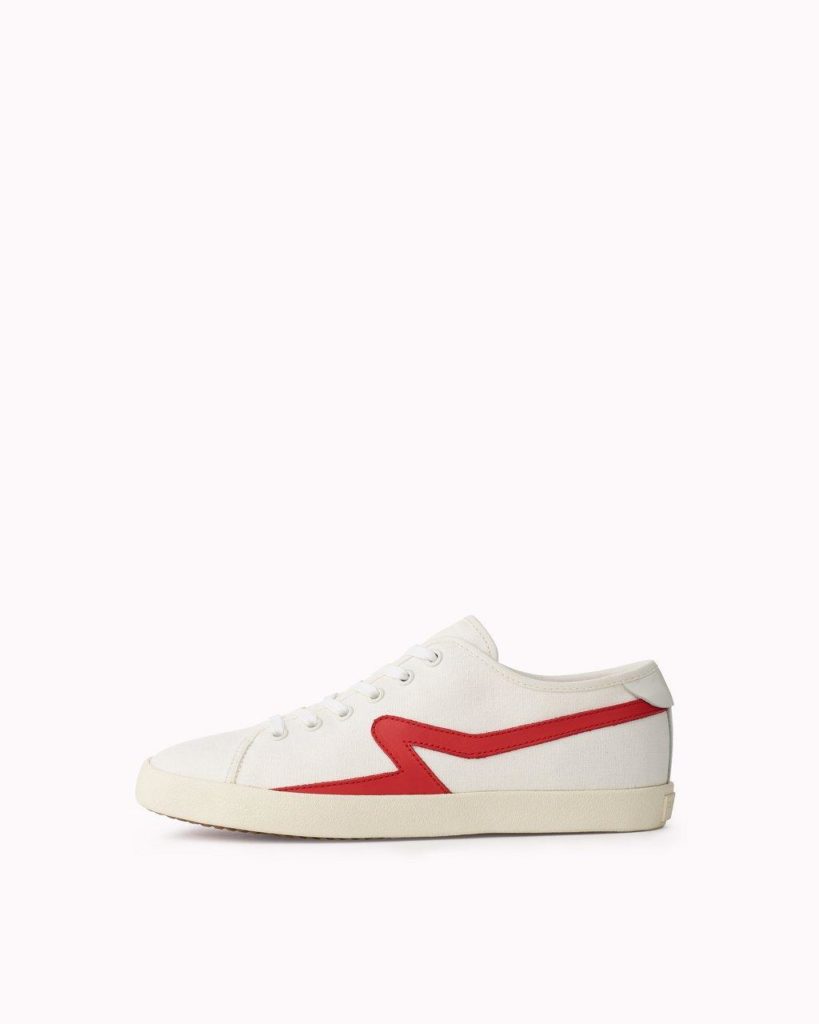 BUY NOW – $150
15. gucci tennis 1977 sneakers
It's game, set, match with these Tennis 1977 Sneakers ($630) from Gucci.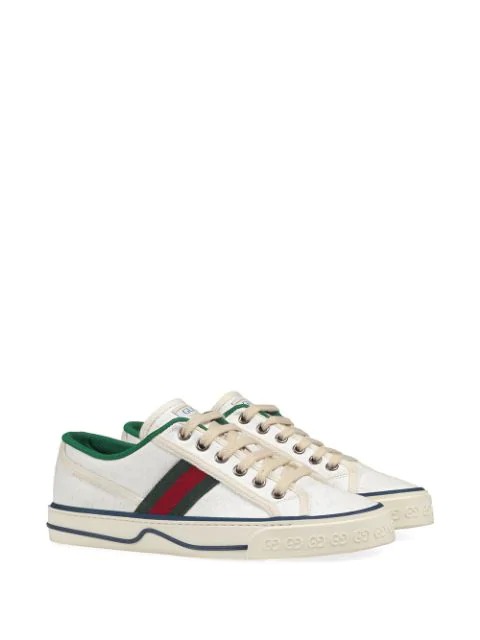 BUY NOW – $630
the best white Sneakers to wear with a luxury Tailored Suit
There you have it, our top picks for comfortable white tennis shoes to channel your inner Kalama. After browsing our picks all day, we may possibly never wear heels again.
By the way, be sure to register to vote here if you haven't! And maybe wear sneakers if you vote in person – in case there's a long line.
join our community
For access to insider ideas and information on the world of luxury, sign up for our Dandelion Chandelier Newsletter here. And see luxury in a new light.
This article contains affiliate links to products selected by our editors. Dandelion Chandelier may receive a commission for purchases made through these links.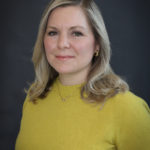 Jillian Tangen is the Head of Research at Dandelion Chandelier and a former Senior Research Analyst at McKinsey & Co and Analyst at Shearman & Sterling. She is an avid fan of Nordic design, having owned an independent lifestyle store and sales agency focused on emerging Scandinavian design. Jillian lives in New York and is married with three young children. She loves cross-country skiing, the New York Rangers, reading, travel and discovering new brands.