Our Luxury Calendar provides a comprehensive overview of the top events unfolding around the world every month. Some are micro-luxuries (like a really good book) and others are on a grand, epic scale. Personally, if schedules and money were no object, and we could do anything we'd like, here are our top picks for the best luxury events and experiences on the calendar in the world in October 2020: the can't-miss events in fashion, art, culture, music, sports, travel and culinary arts this October.
luxury calendar: how to have a brilliant October
Doors will be decorated, the leaves will be ablaze with color, the jack-o-lanterns will literally be ablaze and the luxury ecosystem will be on fire, as well, with moonlight and midnight adventures galore. Trick or treat? Your call. There's plenty of both in October.
[white_box]
Join our community
For access to insider ideas and information on the world of luxury, sign up for our Dandelion Chandelier newsletter. And see luxury in a new light.
sign up now >
[/white_box]
Topping the list of can't miss treats? The Royal Ballet goes Back to Stage virtually, as does Frieze London with the debut of its Frieze Viewing Room. In the US, the New York City Food & Wine Festival returns with a mix of virtual seminars as well as socially distanced dining events. Elsewhere, San Francisco's Asian Art Museum will debut Jean Shin's new installation called Pause that tackles the challenges of climate change.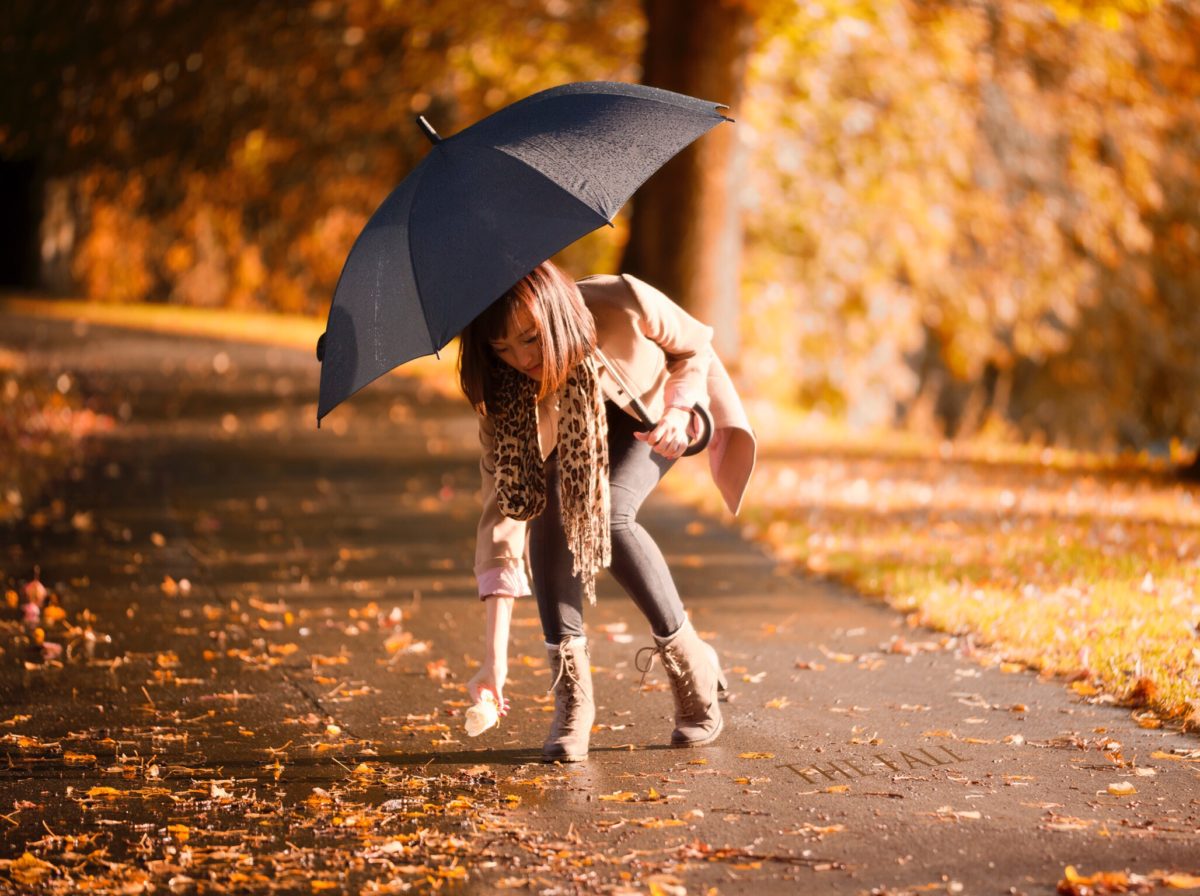 There's also the Major League Baseball playoffs, the roar of the Portugal Grand Prix 2020 and plenty of new streaming options too, including Trial of the Chicago 7 on Netflix. And for those of you itching for a little fall getaway, there are even some hotels opening as well.
[white_box]
Related Post
The Perfect Books to Read in the month of October
read more >
[/white_box]
Between all that, the spooky stories, crazy costumes and the reappearance of our favorite wickedly good tunes, October is looking like it's going to be scary good, if you ask us.
the best events in the world of luxury this October
It's hard to narrow the list down to just the top 25 picks in the world of luxury in October 2020, but here goes.
we want to see
1. jean shin at the asian art museum san francisco
Using discarded cell phones and computer cables as the material to recreate traditional Chinese scholar's rocks, Jean Shin's new installation called Pause at the Asian Art Museum in San Francisco asks how technological innovation contributes to climate change – Oct 3 – Nov 10
2. artemisia gentileschi at the national gallery
London's National Gallery will open its long-awaited exhibition of the most famous female artist of the 17th century, Artemisia Gentileschi and will feature a recently rediscovered painting by the artist that the National Gallery acquired in 2018. The 35 works in the show trace her life in Rome from apprenticing her father, the artist Orazio Gentileschi, through the harrowing circumstances of her life, which included surviving rape and a subsequently horrific trial before finally establishing herself as an independent artist – Oct 3 – Jan 24
3. frieze london
This year's edition of Frieze London will be hosted online in the Frieze Viewing Room alongside Frieze Sculpture in Regent's Park and Frieze Week across London – Oct 5 – 19
4. las aventuras de juan planchard virtual reading
For his new project, the Caracas-born director Moisés Kaufman is adapting Jonathan Jakubowicz's novel Las Aventuras de Juan Planchard, about the devastation brought on Venezuela by Hugo Chávez and Nicolas Máduro. Kaufman's Tectonic Theater Project and Miami New Drama are presenting select scenes in a virtual reading. It will be in Spanish with English subtitles – Oct 6
5. the royal ballet back on stage
The Royal Ballet is returning to the stage for a live streamed performance. It will include more than 70 dancers and a full orchestra.
Back to Stage will include works that accommodate distanced dancing as well as duets, or pas de deux, thanks to couples in bubbles – Oct 9
we want to read
6. embellished by naeem khan
In his new book, Embellished ($85), celebrated fashion designer Naeem Khan unveils his world of chic opulence and modern glamour through his sought-after red-carpet dresses, elegant bridal gowns and beautifully beaded and embroidered statement pieces – Oct 13
7. the impossible whiskey collection
In The Impossible Collection of Whiskey ($995), Clay Risen unpacks the history of this storied drink, inviting the reader to tour some of the world's most famed distilleries and their finest bottles. From the best Scotch of the Scottish Highlands to Kentucky's finest Bourbon, Risen's selection of 100 unparalleled whiskeys. They come from age-old makers as well as trailblazers of the craft distilling movement that has swept across the globe
[white_box]
Related Post
What are the best new books coming in October 2020?
read more >
[/white_box]
we want to watch
8. ptp/nyc
PTP/NYC is presenting its repertory season virtually on its YouTube channel. Of particular note are two shows by British experimentalists: Howard Barker's Don't Exaggerate (desire and abuse) and Caryl Churchill's Far Away – Oct 1 – 18
9. mlb playoffs
Among the best events in pro sports every October are the Major League Baseball playoffs; they culminate in the World Series toward the end of the month – Oct 1 – 28
10. hubie halloween
Get into the Halloween spirit with Adam Sandler's latest film for Netflix, a comedy horror dubbed Hubie Halloween. The film features a stacked cast with frequent Happy Madison collaborators like Maya Rudolph, Julie Bowen, Kevin James, Kenan Thompson, Mikey Day, Ray Liotta, Tim Meadows, Shaquille O'Neal and Steve Buscemi. Should be a scary good stream – Oct 7
11. the trial of the chicago 7
Aaron Sorkin takes on the events around what happened with the anti-war demonstrators brought to trial after the events surrounding the 1968 Democratic Convention. The Trial of the Chicago 7 stars Sacha Baron Cohen, Eddie Redmayne, Joseph Gordon-Levitt, Mark Rylance and Jeremy Strong – Oct 16
12. the undoing
Nicole Kidman and Hugh Grant star in The Undoing, a limited HBO series that follows Kidman's Grace Fraser, a successful therapist, and her devoted husband, Jonathan ( Grant), and their young son who attends an elite private school in New York City – Oct 25
we want to hear
13. offstage podcast
The New York Times has launched a new podcast series called Offstage that explores the creations and concerns of theater artists during the covid-19 shutdown. In addition to featuring performances from shows that paused or have yet to debut, it includes roundtable discussions. These discussions include "How I Miss Broadway" with guests former U.S. Secretary of State Hillary Rodham Clinton, six-time Tony winner Audra McDonald, Tony nominee Danielle Brooks and Tony winner Jessie Mueller – Oct 1
14. the rarities by mariah carey
In addition to a candid memoir, The Meaning of Mariah Carey ($18), the music icon is launching an album of B-sides called The Rarities ($14) this month – Oct 2
15. ¡viva broadway! hear our voices
¡Viva Broadway! Hear Our Voices will celebrate Latinx Heritage Month (Sept 15 – Oct 15) with a star studded lineup that includes Antonio Banderas, Gloria Estefan, Christopher Jackson, John Leguizamo, Lin-Manuel Miranda, Chita Rivera, Daphne Rubin-Vega and more.
Connoisseurs will be happy to see Andréa Burns, of "On Your Feet!" and "In the Heights" host – Oct 1 – 5
[white_box]
Related Post
Our playlist for the month of October
read more >
[/white_box]
we want to check out
16. national design month
Usually one of the biggest fashion art design events on the October calendar in the US is National Design Week. This year the event will move to a month long virtual celebration. It will gather the country's leading designers and communities around the country. And showcase the power of design in our everyday world. Held in conjunction with the National Design Awards, National Design Month will highlight the work of Award winners through a series of free virtual education programs including talks, tours, workshops, a professional development training, a college fair and a career fair
17. london marathon
The 40th annual London Marathon will be held without spectators and will be streamed virtually – Oct 4
18. howardena pindell at the shed
The Shed is exhibiting Howardena Pindell's first video work in more than 20 years. Rope/Fire/Water grapples with the artist's personal experiences with racism as well as historical data about lynchings and racist attacks, with Pindell speaking over archival photos of lynchings and the 1963 Children's Crusade Civil Rights protest – Oct 16 – Spring 2021
19. 50th anniversary of the bone cuff from tiffanys
Tiffany & Co is marking the 50th anniversary of its Elsa Peretti Bone Cuff ($475) in 2020 with special edition colors in vibrant red, green and blue
20. ferrari auction benefiting save the children
RM Sotheby's and Ferrari are coming together for the online sale of one of the car brand's earliest Ferrari Roma production models.
The Ferrari Auction Benefiting the Save the Children, is being supported by Maroon 5 frontman and Ferrari collector Adam Levine and his wife, supermodel and philanthropist Behati Prinsloo – Oct 22 – 29
21. formula 1 portugal
Feel the need for speed? The Formula 1 Heineken Grande Prémio De Portugal will place over 66 laps of the 4.684-kilometre Autódromo Internacional do Algarve – Oct 25
we want to check into
22. omni viking lakes hotel
Omni Viking Lakes Hotel in Eagan, Minnesota will open this month with design inspired by Nordic architectural traditions. The hotel is adjacent to the new Minnesota Vikings NFL team headquarters and practice field. So sports fans might be excited to know that it will host the home team before all of their games – Oct 1
23. conrad punta de mita
In Mexico, Conrad Punta de Mita has opened as the first Conrad resort in the country.
The 324-room property along the Riviera Nayarit features villa-like "casas" housing guest rooms and suites. Some of which have private plunge pools, large patios and bathrooms with soaking tubs and outdoor showers
we want a taste of
24. new york city food & wine festival
The New York City Food & Wine Festival will return with a mix of virtual seminars hosted by the likes of Martha Stewart and Jacques Torres and intimate dining events at David Shim's Cote and Daniel Bouland's Daniel – Oct 2- 11
25. great american beer festival
Denver's beloved Great American Beer Festival is going virtual for it's 39th year with a nationwide passport program. Attendees will have access to exclusive local brewery deals. They will be able to tune in for tips and tricks to enhance beer knowledge and enjoyment; lager lore and sudsy stories from craft beer luminaries; profiles of breweries and individuals that are transforming their communities; and flavor fusions through beer and food pairings to tantalize the taste buds – Oct 16 – 17
what else is going on?
In China, National Day is October 1st, and Golden Week is Oct 1st – 7th. Also in China, October 25th is the Chongyang Festival (or Double Ninth Festival); people will eat cake, drink chrysanthemum wine, climb mountains and pay homage to chrysanthemums. The festival has also been designated as Senior's Day, a day to respect the elderly.
Friday, October 16th is National Boss's Day in the US, which means it's one deadline you won't miss. While a gift isn't completely necessary a kind word is always a good idea. It's also a great opportunity to hone your own boss skills.
In addition to all of that, October is Breast Cancer Awareness Month. And of course there's Halloween, and the start of Día de los Muertos topping it all off on Saturday, October 31st. Sadly, this year's Greenwich Village annual Halloween Parade in New York has been cancelled. But parade organizers are promising a spontaneous trick that will treat Halloween lovers around the city. Sounds thrilling. And it all goes down under a rare blue colored full moon.
what to do to have true luxury experiences in october 2020
That's it. Our luxury calendar of the best luxury events and true luxury experiences in October 2020. What are you most excited about?
join our community
For access to insider ideas and information on the world of luxury, sign up for our Dandelion Chandelier newsletter here. And see luxury in a new light.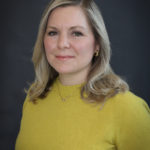 Jillian Tangen is the Head of Research at Dandelion Chandelier and a former Senior Research Analyst at McKinsey & Co and Analyst at Shearman & Sterling. She is an avid fan of Nordic design, having owned an independent lifestyle store and sales agency focused on emerging Scandinavian design. She loves cross-country skiing, the New York Rangers, reading, travel and discovering new brands.