Fall is upon us! And you know what that means: new nail polish colors! So, what are the best new luxury nail polish colors to wear this fall season? Our correspondent Jillian Tangen has done the research, and she's sharing her picks of the best new nail polish colors from luxury beauty brands to buy this fall 2020.
the best luxury nail polish to be chic this Fall
It's officially fall. And that means the return of pumpkin spice everything, chunky knitwear, designer denim and posh plaids. It also means it's finally time to say goodbye to our go to summer nail polish shade, Flamingo Pink ($18) – until we meet again next summer, dear friend!
Under normal circumstances we would head to our local salon for a fresh mani/pedi and pick a moodier, more fall friendly shade off the wall to welcome the new season. But as we have learned over and over again, this year is anything but normal. So instead we find ourselves taking matters into our own hands, opting to DIY it. And fortunately for all us, it's easier than ever thanks to the abundance of luxurious, nourishing and eco friendly polishes that have become available online.
To help you put your best and most manicured foot forward this season, we've rounded up 15 of the trendiest fall nail colors that are about to be everywhere in the next few weeks. From earthy oranges and yellows to deep blues and metallic greens to creamy nude polishes made for every skin tone, check out our favorite new nail polishes for autumn and beyond.
The best luxury nail polish brands right now
1. deborah lippmann very berry
Deborah Lippmann's latest collection is all about late summer berries, and we are so here for it. The Very Berry ($36) lineup includes six vibrant hues with names like Strawberry Fields Forever, Cranberry Kiss, Raspberry Dream, Mulberry's Dream, Cherries Jubilee and Boys N Berries, a fall ready deep-purple shade.
BUY NOW – $36
2. butter london ta-ta!
Love a rainy day? Match your mood to this cloudy soft grey called Ta-Ta! ($18) from Butter London and curl up with a good book.
BUY NOW – $18
3. smith & cult tang bang
Rusty, red-orange hues are the standard fall nail color and Smith & Cult's shade Tang Bang ($18) perfectly encapsulates the changing leaves, trips to pumpkin patches and the crisp air.
BUY NOW – $18
4. pear nova brwngrlmgc
Pear Nova's BRWNGRLMGC ($50) is a set of nude shades for darker skin tones inspired by incredible women like Michelle Obama, Frida Kahlo, Diana Ross and Cleopatra.
BUY NOW – $50
5. christian louboutin kohl
It's only September, but it can't hurt to lean in and go full glam goth with Christian Louboutin's jet black Kohl ($50) polish. It's the perfect lead in for Halloween if you ask us.
BUY NOW – $50
6. tom ford mink brule
Last year's chocolate hues are lightening up a little for a more mocha-like look. Our pick is Tom Ford's Mink Brule ($37) with pinkish tones that will perfectly compliment your new pair of blue light glasses.
BUY NOW – $37
7. jinsoon epidote
Green thumb or not, Jinsoon's glistening green Epidote ($18) is a refreshing switch up from the browns, reds and burnt oranges of the season. And with shimmery swirls it has a festive touch that can be worn into the holiday season.
BUY NOW – $18
8. chanel rhythm
One look at Chanel's sophisticated sapphire Rhythm ($28) and your mind goes straight to the crisp star filled skies of fall.
BUY NOW – $28
9. bernadette canary yellow
Who says bright pops of color are only for the summer? Embrace the yellow and golden tones of the changing leaves with Bernadette's rich Canary Yellow ($18).
BUY NOW – $18
10. givenchy pourpre edgy
You can't go wrong with a burgundy or red nail polish shade like Givenchy's Pourpre Edgy ($24) polish. It gives the feeling of being warm and cozy but also some sexy, seductive vibes too, which, considering how much time we are all spending at home may not be a bad thing.
BUY NOW – $24
11. côte no. 107
There's no such thing as too much glitter if you ask us. Just layer No. 107 ($18) from Côte for a show-stopping manicure.
BUY NOW – $18
12. tenoverten jane
For the faintest pink shade try Tenoverten's Jane ($12). It goes with everything and always gives off boss lady vibes.
BUY NOW – $12
13. dior 12am
With a name like 12 AM ($28), Dior's blue grey polish is perfect for your next late night socially distanced party.
BUY NOW – $28
14. sundays no. 23
No. 23 ($18) from toxic free brand Sundays is a great transitional shade. It's cheery enough to wear while the weather is still warm, but not too bright for the impending season ahead.
BUY NOW – $18
15. mischo beauty unbroken
Black-owned polish brand Mischo Beauty has a lavender that's not your grandmother's floral. Unbroken ($20) is the brand's interpretation of a "dark and stormy lavender" making it a great pick for shorter days and longer nights.
BUY NOW – $20
There you have it, our top nail color picks for fall 2020. Which one is your favorite? Sound off in the comments.
join our community
For access to insider ideas and information on the world of luxury, sign up for our Dandelion Chandelier Newsletter here. And see luxury in a new light.
This article contains affiliate links to products selected by our editors. Dandelion Chandelier may receive a commission for purchases made through these links.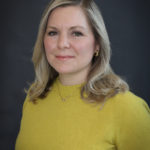 Jillian Tangen is the Head of Research at Dandelion Chandelier and a former Senior Research Analyst at McKinsey & Co and Analyst at Shearman & Sterling. She is an avid fan of Nordic design, having owned an independent lifestyle store and sales agency focused on emerging Scandinavian design. Jillian lives in New York and is married with three young children. She loves cross-country skiing, the New York Rangers, reading, travel and discovering new brands.