The Best Luxury Beauty Products to Boost Your Mood
All products are independently selected by our editors. If you buy something, we may earn an affiliate commission.
Feeling a bit on edge at the moment? Yeah, us too. However, help is on the way! Our ace correspondent Jillian Tangen has curated a list of the best luxury beauty products to boost your mood right now: calming lotion, skin care, face masks, products for you nails and much more. By the way – these would all make great holiday gifts, too!
can a beauty product actually boost your mood?
Decorations? Check. Visit to tree farm?  Check.  Thoughtful gifts?  Check.  Self care?  Oops.  
Let's be honest, between the pandemic, working from home, the return to remote schooling and the uncertainty of how to celebrate the holidays, it's become all too easy to leave one's wellness and sanity languishing on the back burner. 
[white_box]
Join our community
For access to insider ideas and information on the world of luxury, sign up for our Dandelion Chandelier newsletter. And see luxury in a new light.
sign up now >
[/white_box]
In an effort to make it through these challenging times, we've been investigating some different ways to relieve stress. 
So far we've explored apps and podcasts to help lighten the load, new tech tools to unwind with and even hemp-derived CBD products to try.  Next up?  The best beauty mood boosters to see you through the rest of 2020. 
Of course, a new lipstick, shampoo or face mask won't solve all your problems.  But perhaps a little pampering and a couple of new self-gifted goodies might be just what you need. Not just surviving, but thriving during this most wonderful time of the year.   
white_box]
Related Post
the luxury gift guide: the best in beauty and fragrance
read more >
[/white_box]
Ahead, 20 things you need for a cool, calm and collected holiday season. 
the best luxury beauty products to boost your mood right now
1. a treat-yourself lipstick
We don't know about you, but nothing picks us up like a new lipstick.  While we'll always love our go-to from Dior, we can't wait to try the new Rouge Hermès Matte Lipstick ($67) from Hermès. 
BUY NOW – $67
3. luxury hand lotion
After all the extra hand washing this year, why not treat your hands to a little well deserved TLC with the 10 Days of Hand Creams ($79) collection from L'Occitane? 
BUY NOW – $79
3. an instant (looking) vacay
Get your faux glow on with Tan-Luxe's Wonder Oil Illuminating Self-Tan Oil ($68) infused with a blend of six pure, plant and omega oils including jojoba, argan and raspberry seed oil.  
BUY NOW – $68
4. strand saver
Cult brand Drunk Elephant teamed up with celeb hairstylist Chris McMillan to develop its first-ever shampoo. The result is the super clean and super gentle Cocomino Glossing Shampoo ($25). 
BUY NOW – $25
5. fresh new fragrance
With the addition of pink peppercorn, rose and patchouli, the new Twilly d'Hermès Eau Poivrée ($134) fragrance from Hermès is perfect to wear all the way through next spring. 
BUY NOW – $134
6. foolproof flush
Nothing beats blush when it comes to livening up your complexion. With its creamy Vitamin E and Acai Oil filled formula, The Multiple ($49) from NARS melts right into skin, creating the most natural flush ever. 
BUY NOW – $49
[white_box]
Related Post
The Best Calming Luxury Beauty Products Right Now
read more >
[/white_box]
7. a dreamy body lotion
Opt for a body cream that does more than just moisturize.  Glossier's Body Hero Daily Perfecting Cream ($22) is made from an antioxidant-rich mix of cactus flower extract, prickly pear extract and yucca extract that keeps skin moisturized all day while also giving your skin a radiant glow. 
BUY NOW – $22
8. beauty rest
A good night's sleep goes a long way towards maintaining a sense of calm and Sagely's Drift & Dream Capsules ($50) with CBD promote deeper, more restorative rest. 
BUY NOW – $50
9. a face workout 
Gua sha and facial massages are among the latest trends in skincare, but seeing as getting to your favorite facialist may be a little more difficult these days, why not do the DIY route with Lather's Jade Roller and Gua Sha Set ($44). 
BUY NOW – $44
10. nail it
It's no secret that we are big on nail care here at Dandelion Chandelier and new nail polish like Serge Lutens' universally flattering Sang Bleu ($65) is always a good idea in our book. 
BUY NOW – $65
11. calming body wash
Do what the bottle says and calm down with Plant Apothecary's Calm Down Body Wash ($20). Easier said than done? Don't worry, the ginger and lavender scent will help you achieve relaxation status. 
BUY NOW – $20
12. eye candy
Whether your under-eyes need extra love because you're sleep deprived, hungover or just generally exhausted – you need an eye mask like Joanna Vargas's Bright Eye Firming Mask ($60) made with skin-plumping peptides. 
BUY NOW – $60
13. wear a mask
Wear your face mask, but also don't forget to wear a moisturizing one too!  Pamper your skin with La Mer's uber luxe Treatment Lotion Hydrating Mask ($35). 
BUY NOW – $35
14. get a little misty
Leave Mario Badescu's Facial Spray with Aloe, Herbs and Rosewater ($12) on your desk and give yourself a mist whenever you're feeling sluggish or stressed. It'll do wonders for your mood. 
BUY NOW – $12
[white_box]
Related Post
The Best Tips on How to Stay Healthy for the Holidays
read more >
[/white_box]
15. highlight the positives
Whether it's for a Zoom call or socially-distanced cocktails, there's always a reason to highlight your best features. Makeup artist Pat McGrath's Sublime Skin Highlighting Trio ($50) will help to optimize your glow. 
BUY NOW – $50
16. silk scrunchies
Up your at home hair care with Slip's Silk Scrunchies ($39).  They do wonders for helping  to control frizzy, hard-to-manage hair.   
BUY NOW – $39
17. clear your head
Brighten and calm your skin with Aesop's Primrose Facial Cleansing Masque ($40) because clear pores = clear conscience, right?  If only it were that easy. 
BUY NOW – $40
18. grin from ear to ear
Smile more with Twice Toothpaste ($14) from Lenny Kravitz.  This premium toothpaste was designed to help whiten teeth, decrease sensitivity and strengthen enamel.  
BUY NOW – $14
19. let your eyes do the talking
Accentuate your smize with ColourPop's mood-boosting Cloud Dye Shadow Palette Vault ($36). 
BUY NOW – $36
20. sip a superfood
Golde's Matcha Turmeric Latte Blend ($29) is a multi-tasking powder superfood blend that serves up a guaranteed boost of energy.  Your body soaks up the anti-inflammatory benefits and antioxidants which gives you healthier skin from the inside out.  
BUY NOW – $29
the best luxury beauty products to boost your mood right now
That's it for our roundup of the beauty products for a mood boost this holiday season.  If this year taught us nothing else, it's that our health can't be taken for granted.  So what are you waiting for, dear reader?  Treat yourself. 
join our community
For access to insider ideas and information on the world of luxury, sign up for our Dandelion Chandelier Newsletter here. And see luxury in a new light.
This article contains affiliate links to products independently selected by our editors. As an Amazon Associate, Dandelion Chandelier receives a commission for qualifying purchases made through these links.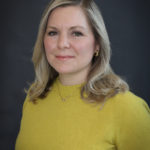 Jillian Tangen is the Head of Research at Dandelion Chandelier and a former Senior Research Analyst at McKinsey & Co and Analyst at Shearman & Sterling. She is an avid fan of Nordic design, having owned an independent lifestyle store and sales agency focused on emerging Scandinavian design. Jillian lives in New York and is married with three young children. She loves cross-country skiing, the New York Rangers, reading, travel and discovering new brands.