Angelina Paris Amazing Luxury Treats are Now in New York!
All products are independently selected by our editors. If you buy something, we may earn an affiliate commission.
Luxury alert! Looking for a taste of Paris, with authentic freshly made gourmet pastries, macaroons, hot chocolate, and more in the heart of New York City? Our correspondent Jillian Tangen took on the onerous task of making a visit to experience a taste of France in New York at the new Angelina Paris tearoom and café in Bryant Park, and here's her report, including the top menu items, prices and reservation policy. Bon appetit!
haute chocolate in the heart of New York City
If the idea of travelling to Paris right now feels like a distant dream, you're not alone. Like countless others, we, too, long for the chance to enjoy the city's outdoor cafes, bustling narrow streets and of course, shop the luxury boutiques along the Avenue Montaigne and Rue St. Honore.
[white_box]
Join our community
For access to insider ideas and information on the world of luxury, sign up for our Dandelion Chandelier newsletter. And see luxury in a new light.
sign up now >
[/white_box]
angelina paris is now in new york city
But just because we cannot passport to Paris right now, doesn't mean we can't enjoy a little taste of the City of Light from The Big Apple.  In case you missed it during all of the news and events that closed out 2020 and kicked off 2021, the famed Parisian tearoom Angelina Paris has officially opened near New York City's Bryant Park.
[white_box]
Related Post
The luxury insider's guide to the best cafes in Paris
read more >
[/white_box]
Best known for its l'African hot chocolate, Mont-Blanc and roster of historic patrons like Coco Chanel and Marcel Proust, we had a chance to pop in the patisserie's first US outpost last week.
Like it's 19 locations throughout France, Asia and the Middle East, Angelina's Belle Époque décor and menu offers a distinct blend of elegance, charm and refinement.
the menu and prices at Angelina Paris New York
At the entrance to the bright gilded space is a broad counter showcasing beautiful pastel macarons ($6), chocolate eclairs ($7) and other luscious looking pastries.
It even includes the exclusive new Paris-New York ($9) pecan pastry.  Sandwiches and packaged goods are sold for take away only right now. Many of Angelina's best-known and loved products, like chocolates, cookies and teas, are also available. The menu at Angelina Paris New York is surprisingly varied, and the prices are not as high as one might expect (or fear).
Due to COVID-19, the option of dining indoors was not in the cards for us the day we paid our first visit. One day (we hope by this summer!) the dining room will serve breakfast, lunch, tea and dinner at its iconic marble tables.
[white_box]
Related Post
The Ultimate Luxury Gift Guide: Best for Cooks and Foodies
read more >
[/white_box]
the greatest hits
That didn't deter us from sampling the Angelina Paris greatest hits list.  As the patisserie itself puts it, "the Mont-Blanc's unique, unrivalled recipe has made it Angelina's famous trademark pastry since" the beginning.  And as for the hot chocolate? It's 100+ year old recipe is made with not one, but three kinds of African cocoa.
the famous Angelina Paris hot chocolate
The famous l'African hot chocolate ($8.90) takes its name from its composition: three carefully selected kinds of African cocoa from Niger, Ghana and Côte d'Ivoire.
The secret combination of these different types of chocolate lends Angelina's hot chocolate its exceptional taste and distinctive character. It is unlike anything I've ever tasted before.  It's smooth and thick, so much so that you can enjoy it as a dessert.  I decided it best to relish mine rink-side at Bryant Park's Winter Village for a bit of a Parisian outdoor experience.  Given the richness of the cocoa, I decided to save my other purchases until I made it home.
the Angelina Paris Mont-Blanc
Which brings us to the Mont-Blanc. Unchanged since its inception over 100 years ago, the Mont-Blanc ($9) is comprised of a crispy and dry French meringue under a smooth creamy dome of light whipped cream, covered by layered strands of chestnut vermicelli.
The wonderful combination of the crunchy meringue with the cloud like fluffy vanilla crème under the sweet chestnutty goodness of the vermicelli was incredible.  It was the perfect balance of creamy, moist and sweet.
[white_box]
Related Post
What are the best luxury hot chocolate brands in the world?
read more >
[/white_box]
Between both the hot chocolate and the Mont-Blanc, I tried my best to not think of those pesky New Year's resolutions I had made to eat healthier just a few weeks ago.  Instead I focused on the joie de vivre that came from being transported to Paris in the middle of New York even for just a few brief moments.
Why?  Because as they say, "to travel is to eat."  There are no signs of the current travel bans changing at the moment. We'll take whatever chance we can get for a taste of one of our favorite cities.
a sweet taste of france in new york city
Those are the high points and tips from our first visit to the new Angelina Paris in Bryant Park, including the top menu items, prices and the reservation policy. We will definitely be back when seated dining becomes available. How about you, dear reader? Up for a Mont-Blanc today? Yep, us too.
Angelina Paris New York 
Address: 1050 Sixth Avenue New York, NY 10018; (585)438-5347; https://www.angelina-paris.fr/angelina-new-york
Hours: Open Monday to Friday 8am – 8pm; Saturday and Sunday 9am – 7pm
Our top picks from the menu: L'African hot chocolate, Mont-Blanc and giant macaroons (my three kids gobbled them up before I even got a taste).
join our community
For access to insider ideas and information on the world of luxury, sign up for our Dandelion Chandelier Newsletter here. And see luxury in a new light.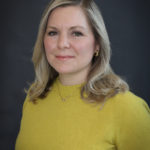 Jillian Tangen is the Head of Research at Dandelion Chandelier and a former Senior Research Analyst at McKinsey & Co and Analyst at Shearman & Sterling. She is an avid fan of Nordic design, having owned an independent lifestyle store and sales agency focused on emerging Scandinavian design. Jillian lives in New York and is married with three young children. She loves cross-country skiing, the New York Rangers, reading, travel and discovering new brands.