8 Outdoor Art Installations Best to See in 2021
All products are independently selected by our editors. If you buy something, we may earn an affiliate commission.
If you're lusting after culture as the Great Lockdown(s) ease but you're still a little nervous about being in close quarters with your fellow humans, we've got ideas for you. Outdoor art installations! Your soul is nourished by the the stunning view and your health is protected by the Great Outdoors. If you're in on this, our correspondent Jillian Tangen has curated a list of 8 new outdoor art installations to visit in 2021 in New York, London, Miami, Philadelphia, and other locations around the world.
8 new outdoor art installations to visit in 2021
Things are looking up! For the most part around the world, Covid-19 restrictions are easing and here in the Northeast, the weather is improving almost daily.
[white_box]
Join our community
For access to insider ideas and information on the world of luxury, sign up for our Dandelion Chandelier newsletter. And see luxury in a new light.
sign up now >
[/white_box]
While you could head indoors to any one of the museums reopening with blockbuster exhibitions this spring, why not take advantage of the longer, warmer days and check out an outdoor art installation instead?
There's of course the must-see KUSAMA: Cosmic Nature at New York's Botanical Garden in the Bronx, but for those of us who's tickets aren't until later or worse – missed out completely. There's plenty of other art to see en plein air.
[white_box]
Related Post
10 brilliant art exhibits at museums and galleries best in 2021
read more >
[/white_box]
From a ghost forest in Madison Square Park to an ode to Mothers in Miami and glass blossoming in Singapore, outdoor art abounds this spring and summer – you just need to know where to go.
Ahead, 8 new outdoor art installations that are not only defining public spaces, but will be flooding social media in the coming season.
8 new outdoor art installations to visit in 2021
1. ghost forest, New York
Designer and architect Maya Lin is set to unveil a new art project this month called Ghost Forest, a tree installation about the effects of climate change in New York's Madison Square Park.
The work's title refers to the disappearance of forestland due to extreme weather, sea-level rise and other consequences of global warming. All of which are leaving vast areas of dead trees or "ghost forests."
This exhibit features a thicket of some 50 towering dead trees, each standing 40 feet high.  the park's conservancy hopes the exhibition will increase awareness about the ill effects of climate change. Specifically the dying off of vast tracts of forests, like the New Jersey Pine Barrens where the trees are from. Alongside the Ghost Forest, there will be a soundscape that visitors can listen to when they scan a QR code at the site. The audio will also include sounds from extinct and endangered animals that were once native to NYC – May 10 – Nov 14
2. as long as the sun lasts, New York
As Long As The Sun Lasts by Alex Da Corte is the new roof garden commission at New York's Metropolitan Museum of Art that combines Alexander Calder-inspired mobiles and Big Bird (yes, you read that right) to create a dreamy, kinetic structure atop the museum. The 26-foot-tall sculpture rests on a base made from three interlocking orange steel pieces. This is reminiscent of a "Little Tikes playset," according to the museum, that stretches skyward in the shape of a rocket.
Atop, a blue Big Bird composed of 7,000 laser-cut aluminum shingles. It balances a spinning set of mobiles on the opposite side. The ladder in Big Bird's hand, the moon that he sits on and his upward gaze are all meant to suggest looking toward the future.  We are on to bigger and better things – perhaps a world post covid? – Apr 16 – Oct 31
3. staying power, Philadelphia
Launched together with Monument Lab, Staying Power is an outdoor art exhibition and program series in the Fairhill-Hartranft neighborhood of Philadelphia that asks artists, residents of the neighborhood and visitors: What is your staying power in this neighborhood? What is your staying power in a city and world that are rapidly changing? The exhibition and its artists seek to understand, amplify and invest in the staying power of Fairhill-Hartranft's neighborhood residents.
The exhibition features monuments, sculptures, photographic installations, storefront activations and performances by artists Sadie Barnette (Oakland), Black Quantum Futurism (Philadelphia), Courtney Bowles and Mark Strandquist (Philadelphia), Ebony G. Patterson (Chicago/Kingston) and Deborah Willis (New York City/Philadelphia) alongside The Village's existing public collection of legacy artworks on the Germantown Avenue corridor of North Central Philadelphia – May 2021 – July 2021
[white_box]
Related Post
12 Summer theater festivals best to plan to see 2021
read more >
[/white_box]
4. your momma's voice in the back of your head, Miami
As its name suggests, Your Momma's Voice in the Back of your Head is an homage to motherhood. Miami-based artist Najja Moon's new monument, comprising sound and sculpture, has been installed in Collins Park, in front of The Bass, Miami. It aims to continue global conversations around the role and history of monuments. It's also a timely and urgent message exploring the pandemic's impact on motherhood, particularly for Black mothers.
Speaking to the deeply personal yet universal relationship between mothers and children, Your Mommas Voice in the Back of Your Head configures multidirectional speakers encased in gradient dichroic glass, echoing mantras, scolds and colloquialisms voiced by Moon's own mother, as well as those from her friends and family. Through recording sessions open to the public, Moon has also gathered the voices of mothers resident in Miami-Dade County in English, Spanish and Creole – Mar 2021 – Jan 2022
5. wander art, London
Spanning the neighbourhoods of Mayfair and Belgravia, Wander Art showcases everything from sculptures and murals to cartoon style houses and pop-up plant shrines from 12 world renowned artists. Curated by Alter-Projects, the outdoor exhibition trail is centered around two themes.
"Urban Jungle" in Mayfair features bold, vibrant work by the likes of Yinka Ilori and Fernando Laposse. Laposse's playful Wild Lights sees colourful sloths dangling from the pillared entrance to the Mercato Mayfair. Yinka Ilori's installation, In Plants, We Trust serves as a reminder for the importance and beauty of the natural world in urban spaces. In Belgravia, "Pop Metropolis" focuses on altering urban perceptions. This is through the unexpected and includes work by Richard Woods, Jordan Södeberg Mills and Kinska – through June 2021.
6. sculpture in the city, London
Every summer, a new selection of artworks pop up around London's Square Mile as part of Sculpture in the City, a free open-air exhibition. It's returning this spring for a 10th edition, with works set against the architecture of the City's insurance district.
Participating artists include Alice Channer, Elisa Artesero, Eva Rothschild, Guillaume Vandame, Isabella Martin, Jake Elwes, Jun T. Lai, Mark Handforth, Mike Ballard and Oliver Bragg – opening June 15
[white_box]
Related Post
10 chamber music festivals best in the world this Summer 2021
read more >
[/white_box]
7. remember you cannot look at the sun or death for very long, multiple locations
Unveiled in tandem with other screens across the globe, David Hockey's newest work, Remember You Cannot Look at the Sun or Death for Very Long can be seen throughout the month of May at dawn around the world on giant outdoor screens in London, Seoul, Tokyo, Los Angeles and New York.
Spanning the full circumference of the globe, Hockney's animated dawn follows the real dawn. It denotes hope for a brighter future, a sentiment shared across the globe in every sense of the word. It is staged to coincide with the release of Hockney's new book Spring Cannot Be Cancelled. And his Royal Academy exhibition The Arrival of Spring, Normandy, 2020. It opens May 23rd – September 26, 2021.
8. glass in bloom, singapore
The renowned American artist Dale Chihuly had brought his large-scale installations and sculptures to Singapore's Gardens by the Bay with his new exhibition Glass in Bloom. The exhibition features 25 of his magnificent pieces. It has more than 80 pedestal sculptures and two-dimensional works that have been shipped directly from Seattle and installed on-site.
Those familiar with Chihuly's works should definitely keep an eye out for majestic Setting Sun, and Moon.  It is a large spherical installation. It was last presented in the artist's landmark exhibition – Chihuly in the Light of Jerusalem 2000. Visitors will see Ethereal White Persians at the Serene Garden and Cloud Forest Persians. It is a study in scale and translucency which debuted in 2019 at the Royal Botanical Gardens, Kew, in London. These are large-scale works, which measure up to 10 metres in height and weigh as much as 3600 kg. They were curated and designed to complement the spaces within Gardens by the Bay's Flower Dome. As well as the Cloud Forest and outdoor gardens – May 1 – Aug 1, 2021.
8 new outdoor art installations to visit in 2021
There you have it! An overview of 8 outdoor art installations to visit. Which one is at the top of your list?
join our community
For access to insider ideas and information on the world of luxury, sign up for our Dandelion Chandelier Newsletter here. And see luxury in a new light.
This article contains affiliate links to products independently selected by our editors. As an Amazon Associate, Dandelion Chandelier receives a commission for qualifying purchases made through these links.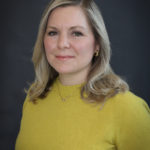 Jillian Tangen is the Head of Research at Dandelion Chandelier and a former Senior Research Analyst at McKinsey & Co and Analyst at Shearman & Sterling. She is an avid fan of Nordic design, having owned an independent lifestyle store and sales agency focused on emerging Scandinavian design. Jillian lives in New York and is married with three young children. She loves cross-country skiing, the New York Rangers, reading, travel and discovering new brands.