10 Top Destinations for a Large Luxurious 2021 Family Reunion
All products are independently selected by our editors. If you buy something, we may earn an affiliate commission.
Where is the best place to go for a family reunion? That can be a tough call. You want a place that keeps everyone in the family, from the oldest to the youngest, happy and safe. A destination with lots of different options that are affordable for all. Our correspondent (and daughter, daughter-in-law, grand-daughter, sister, aunt, wife and mother of three) Jillian Tangen shares her findings on the top destinations for a long-overdue, large, multi-generational, luxurious family reunion in 2021 post the COVID-19 pandemic.
time for a large, luxurious family reunion post the pandemic in 2021
There's nothing like a family getaway. From spring breaks to holiday breaks to summer vacations, we love planning and going on them.  But a family reunion with everyone from Grandma and Grandpa to your Brother, Aunt Becky and Cousin Joe?  Now that's a completely different story.
[white_box]
Join our community
For access to insider ideas and information on the world of luxury, sign up for our Dandelion Chandelier newsletter. And see luxury in a new light.
sign up now >
[/white_box]
Pulling together a multi-generational vacation can take months or even up to a year of planning.  From where to go to what to do to organizing dinners and activities to ordering thematic t-shirts in everyone's correct size – planning a family reunion is no small task.
That doesn't mean it isn't doable, dear reader.
To help you get a jump start on your planning, we're sharing our picks for the best destinations for a luxurious family reunion. We've found ten different trip ideas that will help you celebrate your shared ancestry and family bonds to the fullest.
Whether you're aiming to hole up with siblings for a low-key retreat filled with reminiscing over a fire or are looking for a full throttle adventure in the wild with the whole clan, there is something for every taste, every family and every sized gathering.
criteria for the top destination for a luxury family reunion post pandemic 2021
Before we get there though, we thought it might be helpful to share some of the planning tips we've learned both through our research and our personal travels.
1. choose a destination that's convenient for everyone.
Whether it's meeting in the middle or heading someplace where everyone can book a direct flight easily, be sure to find a place that is agreeable for all parties.
2. clearly communicate your options.
Get off on the right foot by staying organized and communicating openly and clearly with your family on potential places to travel to. Make sure everyone has the correct information and pricing through the whole process so no one is surprised by logistics or pricing.
3. find the right accommodations.
To suite or not to suite? Depending on the size (and closeness) of your family, consider your ideal living arrangements.  Do you all want to live under one roof in a house or are you better off in a suite, adjoining rooms or being down the hall from one another?
4. make sure there are enough activities for every member of your family.
You might love the great outdoors, but does your Aunt Sue? Furthermore, make sure potential locations have activities that everyone can do, regardless of age, size or ability.
5. plan one big thing together.
Even though it's a family reunion, under no circumstances will everyone be together 24/7.  You should however plan at least one big event such as a dinner, photo shoot or boat ride where everyone gathers together to celebrate the fact that you are all together.
Now that you have some guidelines, where should you gather the gang and head off to?  Without further ado, here are ten ideas to inspire your family reunion planning.
[white_box]
Related Post
8 adventure hikes best for vacation in Summer 2021
read more >
[/white_box]
the top 10 destinations for a luxury family reunion post the pandemic in 2021
family reunion luxury destinations: magical memory makers
1. walt disney world
Head to the happiest place on earth. One of the best destinations for a family reunion is a Disney theme park. Looking for a trip that will conjure the memories of childhood? Consider a trip to Walt Disney World together.
While Disney sometimes get the rap of being a kids place, it is a perfect destination for moms, dads, aunts, uncles and grandparents, too.  From Princesses to Marvel heroes to iconic Star Wars adventures, Disney properties have varied activities and rides that are capable of drawing out the inner kid in just about anyone.  And if you book for the end of summer you can be one of the first families to explore all-new Star Wars land at Disney's Hollywood Studios.
For accommodations, you can stay at one of the Disney's many resorts, or you can opt to rent a house at the Encore Resort in nearby Reunion, Florida.  Vacation homes there start at $249 per night for 3 bedrooms all the way up to 13 bedroom homes for $813 per night.  Each home comes with its own private pool and access to the resort's amenities which include an onsite water park.
2. the mayan riviera
Meet up in Mexico. At the time of writing, it is one of the countries with looser COVID restrictions. There is no need to provide a negative PCR test or quarantine on arrival. Check Jungala, a luxury, boutique water park and resort in Riviera Maya with thrilling waterslides, high-end lounging and even some sumptuous pampering.
Jungala comes complete with park concierges, fine dining, spa services and a collection of world-class rides that include the longest lazy river in Latin America and a cutting-edge wave pool with waves up to 2.2 meters high.  So while the youngsters splash away, grandma and grandpa can enjoy some time lounging in the cabana or exploring the surrounding jungle on groomed paths throughout the park.
After a day in the sun, retreat to the nearby Rosewood Mayakoba resort where you can book either a suite in the hotel or a standalone villa for your family to stay and keep the luxury vibes coming.
family reunion luxury destinations: outdoorsy encounters
3. a ranch in montana
Get your ranch on in Montana. If nature, fishing, hiking and horse-back riding appeal to your clan, but you'd also like to collapse into a 1000 thread-count sheet set at the end of the day, you'll do no better than The Ranch at Rock Creek in Montana.
Spread out over 6,600 acres of meadows, creeks and forests, you can enjoy guided trips and activities, including photography workshops, ropes courses, mountain peak tours and even a "Master Naturalist Class."  Alternatively you can also opt to stay indoors and indulge in a spa treatment or two instead since this dude ranch boasts a top notch spa.
For the little ones there is the "Little Grizzlies Kids Club" filled with activities where they can learn about Montana's history and traditions, care for animals at the Barn or explore the banks of Rock Creek for local flora and fauna.  There are stagecoach rides, a rodeo and wildlife viewing safaris too.  As far as accommodations, the resort offers as variety of cabins at varying sizes and price points, as well as two-story private log homes.
4. a dude ranch in colorado
Explore the West in Colorado. Just 45 minutes from its famous sister resort, The Broadmoor, The Ranch at Emerald Valley is a cowboy style outfit with 13 cabins that accommodate up to 32 people at 8,200 feet in the Pike National Forest of Colorado. 
Visiting families can learn to fly fish together, hike, mountain bike, explore the surrounding mountains on horseback, participate in authentic western cattle drives, unwind in outdoor hot tubs or take in Rocky Mountain sunsets from the resort's panoramic terrace.  There are also lawn games, board games and card games in the main lodge for afternoons when you want to take it a little slower or possibly just get a little bit of time away from the fam.
[white_box]
Related Post
10 movies, concerts, and art events to see and love in SUmmer 2021
read more >
[/white_box]
family reunion luxury destinations: adventurous excursions
5. whitewater rafting in jackson hole, wyoming
Get wild on "Mad River." Looking for a surefire way to get every member of the family off their tech devices?  Hand them a pair of oars and watch out for waterfalls! A rafting trip takes you and your kin through the heart of the Rocky Mountains along the Snake River. It's been classified from a Class l-lll. This means young kids and grandparents can relax on a mild float while teens and adults (who want to look cool in front of their teens) can get more adventurous on the rapids.
Stay at the upscale, family-friendly Snake River Lodge and Spa, at the base of Jackson Hole Mountain and in the heart of Teton Village. Rooms are well-appointed in a modern rustic vibe and there are up to four-bedroom residences with full kitchens. The connecting indoor/outdoor pools complete with rock caves, waterfalls and hot tubs are swoon-worthy.
6. ski or hike sun valley, idaho
Enjoy the mountains of Sun Valley anytime. Sun Valley, Idaho is one of those rare ski resorts that is almost as busy in summer as it is in the winter so there is no bad time to book a family trip here.
During the winter you will find multiple mountains to ski and snowboard, as well as Nordic skiing options and outdoor ice skating rinks to enjoy.  During the summer there is horseback riding, golf, fishing, shooting and 35 miles of bike trails to explore so any time you visit there is something to do for practically any taste or adventure skill level.
As far as lodging you can choose from the Sun Valley Lodge, Sun Valley Inn or an array of private cottages, condos and townhouses.  Our pick is the Sun Valley Townhouses located on the White Clouds golf course and within walking distance to hiking, biking and the Sun Valley Nordic Center.
family reunion luxury destinations: beach locales
7. bald head island in north carolina
Ferry away to a no-cars allowed paradise. Amid the island's 12,000 acres, find untouched beaches, marshlands and maritime forest preserves. The gentle coastal terrain offers ample opportunities for biking, long walks or just putting around in a golf cart to the charming local shops and restaurants.
Speaking of golf carts, golf enthusiasts will enjoy playing the George Cobb-designed course designed to wind its way over dunes, around lagoons, along the ocean, and through a maritime forest. Other outdoorsy activities include kayaking, sailing, fishing and kite-surfing.
There is a healthy vacation rental market here. Choose from beach front villas or the equally alluring cabins in the center of the island surrounded by trees and wildlife.
8. chesapeake bay
Master the sea in Chesapeake Bay. If you are looking for a location where literally the entire family can join, including beloved fluffy four legged friends, then try the Tides Inn, set on its own peninsula between the Potomac River and Chesapeake Bay.
Dogs here are given their own beds and an unlimited supply of doggie biscuits to enjoy during their visit.  When not playing with Fido, other family members can go oystering together, master the art of sailing or simply relish in the tranquility of the sea.
There is also a Fred Findley designed par-3 golf course, fresh- and saltwater pools and classic games such as croquet and shuffleboard.  And when you are ready for a little quiet time, retreat to the spa for a rejuvenating treatment.
[white_box]
Related Post
20 Summer outfit essentials you need for best beach style in 2021
read more >
[/white_box]
family reunion luxury destinations: city life
9. new york city
Get cultured in the Big Apple. There really is something for every interest and every generation. Everything from Broadway musicals (back open in September!) to art museums. The natural wonders of Central Park. And yes, even beaches. Though we will say this trip might be more successful for smaller family units.
Forego Times Square and stay on the Upper West Side at the Hotel Beacon if you have smaller children in tow. The property is within walking distance to Central Park. Also Riverside Park, the  American Museum of Natural History, and the Children's Museum. Those looking for more of a downtown vibe should check out the Gansevoort. It's close to the Whitney, High Line, and meatpacking district restaurants and boutiques. For lazy days, there's a heated rooftop pool!
10. Austin
Explore the city that everyone seems to be moving to! Downtown Austin is known for its live music, craft breweries and creative and eclectic scene. Its unofficial slogan is Keep Austin Weird.
Consider gathering the family at Lakeway Resort and Spa. It's uniquely positioned on Lake Travis in Texas Hill Country. This enables visitors to go sailing, boating, and fishing across 65 miles of lakeshore. On city days, stop at The Picnic, Austin's premier food truck park or shop the funky stores along South Congress. Also, visit the Mexic-Arte Museum.
the best destinations for a luxurious family reunion in 2021
That's our take on the top destinations for a large luxury family reunion in 2021 post the COVID-19 pandemic.
Now that you know some of the guidelines for planning and have some ideas for some of the best destinations for a luxurious family reunion in 2021, where will you go? Just remember that the family who plays together, stays together.
join our community
For access to insider ideas and information on the world of luxury, sign up for our Dandelion Chandelier Newsletter here. And see luxury in a new light.
This article contains affiliate links to products independently selected by our editors. As an Amazon Associate, Dandelion Chandelier receives a commission for qualifying purchases made through these links.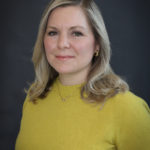 Jillian Tangen is the Head of Research at Dandelion Chandelier and a former Senior Research Analyst at McKinsey & Co and Analyst at Shearman & Sterling. She is an avid fan of Nordic design, having owned an independent lifestyle store and sales agency focused on emerging Scandinavian design. Jillian lives in New York and is married with three young children. She loves cross-country skiing, the New York Rangers, reading, travel and discovering new brands.