6 Best Luxury Vacation Resorts in 2021 for Active Water Sports
All products are independently selected by our editors. If you buy something, we may earn an affiliate commission.
What are the best vacation destinations for those who love active water sports? Our correspondent Jillian Tangen has curated a list of the best luxury vacation resorts in American in 2021 for active water sports. Whether you're planning a Guys Weekend, a family vacation, or a solo adventure, you'll find the perfect spot for aquatic fun on this list.
The best places in the United States to try water sports this Summer 2021
With an apparent chlorine shortage plaguing swimming pools, it's looking like this just might be the summer of lakes, rivers and oceans for beating the heat.
[white_box]
Join our community
For access to insider ideas and information on the world of luxury, sign up for our Dandelion Chandelier newsletter. And see luxury in a new light.
sign up now >
[/white_box]
Not sure that swimming in open water is quite your thing? Fear not, because there's much more to do in these bodies of water than just swim.
Water sports like kayaking, surfing and sailing are all great ways to stay cool, get moving and enjoy the great outdoors. Plus they are easier to learn than you think. Thanks to the help of some top notch schools and a few five star resorts, of course.
[white_box]
Related Post
33 beach reads of every kind best for vacation time this Summer 2021
read more >
[/white_box]
From paddling your way through one of the deepest lakes in America to learning how to ride the waves at the end of the world, we found 6 places you can go and get out on the water – no pools necessary.
The best places in the United States to try water sports this Summer 2021
1. kayaking in lake tahoe
Because of its high elevation location (just over 6200 feet), Lake Tahoe has some of the clearest and cleanest water in the world. It's an ideal lake for beginners because it's usually calm and flat, especially during the morning hours. There are so many places to kayak around the lake's 72 miles of shoreline, with one of the most notable being Sand Harbor State Park.
Stay at the Ritz Carlton Lake Tahoe where in addition to luxurious accommodations, a spa and access to the lake club, you can learn the basics of kayaking (or paddleboarding) courtesy of the Tahoe Adventure Company. Each of the tours comes complete with full gear, an introductory lesson, a professional guide and natural and human history discussions.
2. kayaking in chesapeake bay
Explore the largest estuary in the United States, the Chesapeake Bay. The bay's calm, shallow waters are an ideal location for beginner paddlers. There are many launching locations to choose from, but the Chesapeake Bay Bridge-Tunnel is one of the best starting points for a kayak fishing trip on the bay.
Want to learn a little bit more about kayaking and the diverse ecological system of the surrounding Chesapeake Bay area? The Tides Inn offers daily lessons and kayaking with its on-site ecologist, William Smiley, to help guests discover what lies beneath the surface.
[white_box]
Related Post
15 swimsuits for women from luxury designers best for Summer 2021
read more >
[/white_box]
3. sailing and surfing in newport, rhode island
There's almost no better place to learn how to sail than in Newport, Rhode Island. Home to the North American leg of the Ocean Race, it's one of the preeminent sailing destinations in the world. Whether you are new to the sport or visiting the area and want to get a sense of what it's all about while seeing Newport from the water, schedule a Try Sailing experience with a certified Sail Newport instructor.
While you are there, book a stay at the Gilded Age-style Brenton Hotel featuring panoramic views of the harbor and Newport downtown area. The property is close to the marina, where you'll find the Brenton One, the hotel's private 36-foot Hinckley Picnic Boat, ready to take you away for a private tour or even a sunset sail for when you're ready to let someone else be the captain.
Or settle in at our favorite place to stay in Newport, the Chanler at Cliff Walk. The gracious boutique property features unique rooms, easy access to the iconic Cliff Walk and nearby beach (where you can surf from dawn to dusk) and a great restaurant with gorgeous views of the water.
4. sailing in scrub island, bvi
On the idyllic Scrub Island in the British Virgin Islands (just a mile from Tortola), Scrub Island Resort, Spa & Marina offers vacations for those who are serious about the sailing lifestyle. In partnership with the acclaimed Offshore Sailing School (which has locations in New York City and Florida), beginners can take the Learn To Sail course, which leads to US Sailing Certification. These courses can be taken in an intensive three-day setting with full six-hour days. It includes both classroom and on-the-water coursework.
Another option is the more relaxed five-day schedule in half-day sessions, which allows you to more fully enjoy the resort's tiered pools, spa and fine dining. More advanced sailors can continue their certifications with Bareboat, Live Aboard and Catamaran courses, or you could study navigation, passage making and performance sailing – or simply hit the water for a leisurely sailing lesson.
[white_box]
Related Post
20 Summer outfit essentials you need for best beach style in 2021
read more >
[/white_box]
5. surfing in so cal
Surfing is big in California to say the least. While you could head to the official "Surf City" of Huntington Beach to learn how to ride the waves, a little further south in Del Mar (just outside San Diego) you'll find the same great conditions and deep love of surf culture minus the crowds.
The stunning seaside L'Auberge Del Mar has partnered with Fulcrum Surf School to ensure you and your group will be hanging ten in no time, offering lessons and rentals or boards and wetsuits.
6. surfing in montauk, long island
Montauk sits at the very end of Long Island well past the high-rises of NYC and glitz of the Hamptons. While the East Coast is more typically the land of shifting sand bars and temperamental beach breaks, Montauk's rugged coastline means there are multiple reefs that make it a surfers haven.
At the boho chic Marram Hotel you'll find Engstrom Surf, a surf school run by the local Engstrom family. They offer private lessons, as well as group lessons for any experience level. In addition to great surfing, you'll also find great food, a stunning beach setting and a thoughtful approach to wellness and fitness.
The best places in the United States to try water sports this Summer 2021
So, dear readers, what do you think? Are you ready to take the plunge on trying watersports this summer?
join our community
For access to insider ideas and information on the world of luxury, sign up for our Dandelion Chandelier Newsletter here. And see luxury in a new light.
This article contains affiliate links to products independently selected by our editors. As an Amazon Associate, Dandelion Chandelier receives a commission for qualifying purchases made through these links.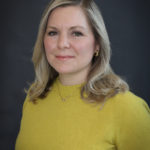 Jillian Tangen is the Head of Research at Dandelion Chandelier and a former Senior Research Analyst at McKinsey & Co and Analyst at Shearman & Sterling. She is an avid fan of Nordic design, having owned an independent lifestyle store and sales agency focused on emerging Scandinavian design. Jillian lives in New York and is married with three young children. She loves cross-country skiing, the New York Rangers, reading, travel and discovering new brands.