10 Best Travel Destinations for a Luxury Skip-Generation Vacation
All products are independently selected by our editors. If you buy something, we may earn an affiliate commission.
Some call it a "skip-gen" vacation: when grandparents take a leisure trip with their grand kids without their parents along for the ride. Others call it "The Grand Trip." The cheekiest moniker we found is "Gramping." Whatever you call it, it's becoming more and more popular. So where are the best places for a luxury skip-generation vacation? Our correspondent Jillian Tangen is sharing her curated list of 10 of the best travel destinations for a luxury skip-generation (skip-gen) summer vacation trip for grandparents and grand kids in 2021.
now trending: grandparents and grandkids taking a summer vacation together
Over the last decade, as more and more Baby Boomers have reached retirement, the phenomenon of skip-gen travel has, well, boomed.
And after the last year and a half, when so many of us were separated from our loved ones for long unprecedented stretches, a vacation with just grandma and grandpa and the grandkids might be exactly the kind of holiday that kids, parents and grandparents all need this year.
[white_box]
Join our community
For access to insider ideas and information on the world of luxury, sign up for our Dandelion Chandelier newsletter. And see luxury in a new light.
sign up now >
[/white_box]
grandparents and grandkid vacation
As a parent where both sets of grandparents live hours away by cars and planes, I cannot help but love this idea.
Not only is it a great opportunity for grandparents to better get to know their grandkids without our watchful eye – we see you serving ice cream for breakfast, Grandma Pat. It also gives them a chance to strengthen their unique bond and create meaningful memories that will stay with them for the rest of their lives. Not to mention a break from the mundane routines that ruled our lives during the pandemic.
The grandchildren get to see some of the world, and to hear stories directly from their grandparents along the way. But it's not just the kids who benefit from traveling this way. According to a recent study by the Cleveland Clinic, grandparents who help watch and spend time with their grandkids may actually live longer than other seniors.
Not to mention, mom and dad will also have a little bit of time to themselves too.  Everybody wins!
[white_box]
Related Post
10 top destinations for a large luxurious 2021 family reunion
read more >
[/white_box]
The best travel destinations for a luxury summer skip-generation vacation 
So where should you go? Just like kids, grandparents come in all shapes and sizes with all kinds of interests and abilities. Some love the outdoors, others like a taste of the sweet life. So we've found several skip-gen ready trips, from story-book style excursions, to wild and action-packed adventures, to classic seaside fun. This list is intended to help get you inspired and out the door with your little loved ones.
Come on Grandma and Grandpa! What are you waiting for?
1. visit a national park
If you and your grandchild prefer an outdoor vacation, a visit to one of America's national parks is a fun adventure. Grand Canyon National Park is a great option for kids and adults alike, with its historic sights, walking trails, museums, exhibits and the canyon itself. The free Junior Ranger program offers lessons in nature, history, the environment and geology. Ride mules along the rim or into the canyon, raft down the Colorado River or hike along any of the numerous trails and take in the magnificent wildlife like California Condors, elk, deer and foxes. After a long day exploring, unwind at the historic El Tovar Hotel located right on the canyon rim.
2. get connected
Reconnect with yourself, your grandkids and the natural world at Palmaia – The House of AiA, an all-inclusive, eco-friendly health and wellness resort set on the white-sand beaches of Mexico's Caribbean coast. Big kids will enjoy water sports like snorkeling and kite surfing, while smaller kids can splash around the onsite aqua park or partake in a Waldorf inspired children's activity program while you enjoy yoga, sound healing, meditation, swimming or a trip to the spa. Then dig into a sustainable meal together as you talk about the days adventures.
3. discover a dude ranch
Corral the kids and head to Bush Creek Ranch in Saratoga, Wyoming for lots of outdoor fun and laid-back hospitality – not to mention old-fashioned campfire sing-alongs. From yoga to horseback riding on more than 50 miles of trails, you can choose from more than 40 different activities for a true western experience. Just think of how cute the grandkids will look in cowboy hats.
4. pamper them like royalty
For grandparents who are looking to spoil their little prince or princess, the Mission Inn Hotel & Spa in Riverside, California has the place for you. The Kensington Kelly Suite is a mini European castle, and features a royal, yet playful ambiance that your grandkids will truly love. The package includes overnight accommodations in the suite, personalized welcome with apple cider and Casey's Cupcakes, a welcome gift basket and tea for two. Book a spa package to send the luxury to the next level.
[white_box]
Related Post
8 adventure hikes best for vacation in Summer 2021
read more >
[/white_box]
5. explore italy
The thought of Italy brings to mind quaint hilltop towns, wineries and villas – not really kid-friendly stuff. But believe it or not, it's actually a great destination for kids and their grandparents to explore history and culture together. In Florence, you can get hands one with the machines of Da Vinci at the Leonardo Da Vinci Museum. In Collodi, little ones can discover the world of Pinocchio, who was created by a Tuscan writer, at Pinocchio Park. Head to the countryside where you will find the Rosewood Castiglion del Bosco. Surrounded by green meadows and tall trees, the setting provides a storybook place for kids to play, have fun and use their imaginations. Participate in cooking workshops together, and indulge to the max in every kid's favorite food: pasta.
6. go park hopping
For those seeking sun and lots to do, head to San Diego where you can explore the renowned San Diego Zoo, Safari Park, SeaWorld, Aquatica Waterpark and Legoland, as well as beaches and Balboa Park museums. Book your stay at the Loews Coronado Bay, where they are well-known for being luxurious and kid friendly. Their "Loews Loves Families" package includes a lending library of games and kid-friendly dining options. They'll also get you tickets to sporting events and arrange VIP tours of places such as the Zoo.
7. head to the museum
Get your culture fix and dive into Washington D.C.'s strong museum game. Bucket-list visits include: The National Museum of African American History, International Spy Museum, Smithsonian's National Museum of Natural History, National Museum of Women in the Arts and The U.S. Holocaust Memorial Museum to name just a few. You can't go wrong booking a room walking distance away from it all at the Mandarian Oriental.
[white_box]
Related Post
33 beach reads of every kind best for vacation time Summer 2021
read more >
[/white_box]
8. set sail in maine
Finally, there's a sea-faring option on our list of luxury skip-generation vacation destinations. The Maine Windjammer Association operates eight ships exploring the coast of Maine and the hundreds of surrounding islands.  While all of the vessels welcome skip-gen travelers, two of the windjammers, Angelique and Schooner Heritage, operate special grandparent-grandchildren sailings.  Onboard you will bond while learning the basics of sailing, including how to hoist the sails, steer, tie knots, coil lines and drop anchor.  While at port you can beachcomb, swim, kayak, visit historic villages or learn how to paddleboard.
The best travel destinations for a luxury summer skip-generation vacation
That's it – our picks for the best places for a luxury skip-generation vacation. Destinations where both grandparents and grandkids can experience the vacation of a lifetime.
So now that you know about skip-gen travel, where will you go?  And if you're not a grandparent, maybe we've just found your next best birthday or holiday gift idea?  We have a feeling everyone involved is going to love it.
join our community
For access to insider ideas and information on the world of luxury, sign up for our Dandelion Chandelier Newsletter here. And see luxury in a new light.
This article contains affiliate links to products independently selected by our editors. As an Amazon Associate, Dandelion Chandelier receives a commission for qualifying purchases made through these links.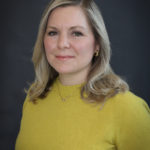 Jillian Tangen is the Head of Research at Dandelion Chandelier and a former Senior Research Analyst at McKinsey & Co and Analyst at Shearman & Sterling. She is an avid fan of Nordic design, having owned an independent lifestyle store and sales agency focused on emerging Scandinavian design. Jillian lives in New York and is married with three young children. She loves cross-country skiing, the New York Rangers, reading, travel and discovering new brands.