Summer Camp Jewelry is On Trend, So Get your Friendship Bracelet Now
All products are independently selected by our editors. If you buy something, we may earn an affiliate commission.
Our correspondent Jillian Tangen has curated a list of on trend summer camp jewelry, including stackable friendship bracelets, beaded necklaces, earrings and more. Camp may be over, but the simple joys of summer friendships and handmade gifts can linger on.
summer camp jewelry is totally on trend in 2021
From the many imaginative fashion "cores" that this summer has ushered into our wardrobes, to the return of Dutch style clogs and Y2K era baguette bags, we here at Dandelion Chandelier love exploring the latest in fashion. Which is perhaps why we can't stop thinking about another trend popping up everywhere we look – kitschy, colorful summer camp-inspired jewelry.
[white_box]
Join our community
For access to insider ideas and information on the world of luxury, sign up for our Dandelion Chandelier newsletter. And see luxury in a new light.
sign up now >
[/white_box]
And it's not just us noticing, global shopping platform Lyst has seen searches for multi-color baubles increasing steadily all summer. Favorites include indie brands Éliou and Roxanne Assoulin as well as big names like Bottega Veneta, Isabel Marant and Gucci too.
Like many of our favorite 90s throwbacks, rainbow beaded bracelets, necklaces and earrings conjure up nostalgic memories of the idyllic childhood summer days spent exploring outside. They're a reminder of a much simpler time.
While we will always find our dainty and sparkling jewelry to be a classic, we think there's no better time than now to have some fun (and a bit of relief) with our accessories. Not only are these beaded beauties lovely to look at, but they help us feel a little joyful too. And who doesn't need a little bit of that these days?
[white_box]
Related Post
Stand out in one of these new chic statement necklaces
read more >
[/white_box]
So, we went ahead and found the latest and greatest summer camp-style jewelry for you to also enjoy, from stackable bracelets to statement necklaces and cheerful earrings.
Ahead, our 15 favorite pieces to ensure 2021 is your most colorful and uplifting summer ever – and that the spirit of friendship and joy will linger on well after summer's gone.
15 summer camp jewelry ideas to keep the friendship and joy alive into the fall
1. éliou's pearly-eyed yellow necklace
A mix of baroque pearls and evil eye beads give Éliou's Pearly-eyed Yellow Necklace ($165) a quirky spin that straddles the line between kitschy and elegant.
BUY NOW – $165
2. catbird daisy chain choker
This Daisy Chain Choker ($30) has just the right amount of childhood nostalgia and signature Catbird minimalism.
BUY NOW – $30
3. susan alexandra merry hoops
These Susan Alexandra Merry Hoops ($85) are sure to make you smile every time you pull them out of your jewelry box.
BUY NOW – $85
4. timeless pearly pearl and bead bracelet
Wear Timeless Pearly's Pearl and Bead Bracelet ($174) alone or stacked with other beaded bracelets for the ultimate arm candy appeal.
BUY NOW – $174
[white_box]
Related Post
The top trends in the best luxury earrings this Fall
read more >
[/white_box]
5. jennifer behr lemon amadora necklace
Neon beads can add a bit of edge to an otherwise elegant string of pearls on this Jennifer Behr Lemon Amadora Necklace ($128).
BUY NOW – $128
6. lauren rubinski beaded love bracelet
Wear your feelings with Lauren Rubinski's Beaded Love Bracelet ($79).
BUY NOW – $79
7. anni lu beaded seashell anklet
Don't forget your feet when accessorizing. Embellished with beads delicately placed onto gold-tone hardware, this Beaded Seashell Anklet ($111) from Anni Lu will make sure you look your best, head to toe.
BUY NOW – $111
8. gucci lion beaded bracelet
Leave it to Gucci to once again make camp luxe with this Lion-head Beaded Bracelet ($490).
BUY NOW – $490
[white_box]
Related Post
How to layer your luxury necklaces like a cool girl
read more >
[/white_box]
9. jia jia arizona rainbow sapphire beaded necklace
Whether worn alone or layered, this colorful Arizona 14K Yellow Gold & Rainbow Sapphire Beaded Long Necklace ($925) from Jia Jia is the perfect addition to your beach look.
BUY NOW – $925
10. bottega veneta flower beaded ring
This Flower Beaded Ring ($736) from Bottega Veneta gives this 90's trend some serious flower power.
BUY NOW – $736
11. beck millefiori og studs
Beck's handmade to order Millefiori Og Studs ($220) are perfect for adding just a dash of the trend to your return to office look.
BUY NOW – $220
12. roxanne assoulin you do it … candy bracelet kit
Feeling crafty? Go the DIY route with Roxanne Assoulin's You Do It … Candy Bracelet Kit ($122).
BUY NOW – $122
12 of the best fashion trends in camp-style jewelry fashion trend this Summer
That's it for our picks of the most charming summer camp inspired jewelry, including friendship bracelets, beaded necklaces and earrings. Guaranteed to brighten any summer (or fall, or winter) day. What are you waiting for? Come on, let's get happy!
join our community
For access to insider ideas and information on the world of luxury, sign up for our Dandelion Chandelier Newsletter here. And see luxury in a new light.
This article contains affiliate links to products independently selected by our editors. As an Amazon Associate, Dandelion Chandelier receives a commission for qualifying purchases made through these links.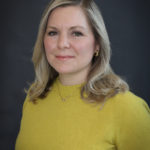 Jillian Tangen is the Head of Research at Dandelion Chandelier and a former Senior Research Analyst at McKinsey & Co and Analyst at Shearman & Sterling. She is an avid fan of Nordic design, having owned an independent lifestyle store and sales agency focused on emerging Scandinavian design. Jillian lives in New York and is married with three young children. She loves cross-country skiing, the New York Rangers, reading, travel and discovering new brands.