10 Family Friendly Events Best to Enjoy with Your Kids Fall 2021
All products are independently selected by our editors. If you buy something, we may earn an affiliate commission.
Fall is almost here, and as part of our Fall 2021 Preview, we're scoping out all the events, experiences and entertainment you should add to your calendar for the upcoming months. Why suffer from FOMO when you can tap into our edit of what's worth investing time and money in this autumn? To that end, our correspondent Jillian Tangen has curated a list of the top ten family friendly events, exhibits, activities and experiences to enjoy with kids this Fall 2021, including festivals, plays, and museums.
The top ten friendly family events to enjoy this Fall 2021
Before you know it, the dog days of summer days will have faded away, school will have begun and full fledged fall will be upon us.
Along with longer days and cooler temps, the months of September, October and November bring with them a rush of new fun family activities to enjoy.
From apple festivals in Pennsylvania to pumpkins ablaze as well as in the sky in New York, there are some amazing fall harvest festivals happening that both kids and adults alike will love.
[white_box]
Join our community
For access to insider ideas and information on the world of luxury, sign up for our Dandelion Chandelier newsletter. And see luxury in a new light.
sign up now >
[/white_box]
It's not all pumpkins and hayrides, though. There's the reopening of the National Children's Museum and the Hall of Gems, two new blockbuster exhibitions, the return of Broadway and new movies too. Because at the end of the day, you really can't have too many options.
[white_box]
Related Post
10 immersive art installations sparking joy and wonder this Summer 2021
read more >
[/white_box]
Get ready to grab some sweaters and snag bushel (or two) of Red Delicious apples, below, we've rounded up our 10 favorite family friendly events, museum exhibitions and festivals fairs to check out this fall.
The top ten friendly family events to enjoy this Fall 2021
visual arts
1. american natural history museum hall of gems and minerals
Following a 3 year renovation and a long delay from the pandemic, the Allison and Roberto Mignone Halls of Gems and Minerals finally reopened this summer at the American Museum of Natural History. The reimagined 11,000 square foot hall showcases one of the greatest collections of its kind. Dazzling gems are on view. It includes the legendary 563-carat Star of India sapphire, the 632-carat Patricia Emerald and the 110-carat diamond Organdie necklace designed by Michelle Ong for Carnet.
Plus new specimens including a pair of towering, sparkling amethyst geodes that are among the world's largest on display.  It includes a slice of a 35-million-year-old metasequoia (a petrified dawn redwood from the Cascade Mountains), the 9-pound almandine Subway Garnet discovered under Manhattan's 35th Street in 1885 and the Tarugo, a 3-foot-tall cranberry-colored elbaite tourmaline that is one of the largest intact mineral crystal clusters ever found. What kid (or adult) wouldn't love rocks like that?
2. the national children's museum
The National Children's Museum in Washington D.C, is reopening to the public after an 18 month closure. The new iteration combines high-tech installations with old-school style play areas. Kids can practice coding on cloud-like fiberglass spheres, learn about magnetic fields with a baseball installation featuring Nats players.
They can pretend they're with Spongebob in Bikini Bottom through an augmented reality experience. At the heart of the museum is the 50-foot wide Dream Machine exhibit, a cloud-inspired climbing and slide structure aimed to transport kids into a dream with netting, ropes, two slides, mobiles and balls – September 2
3. in america: a lexicon of fashion at the met
Pint sized fashionistas might enjoy exploring the Met's In America: A Lexicon of Fashion, which, in honor of the Costume Institute's 75th anniversary, will explore a modern vocabulary of American fashion. The exhibit will showcase designs by pioneers of American style and works by a diverse group of contemporary designers.
It will illustrate the shifting styles of American fashion. I will be defined by feelings like belonging, comfort, aspiration and well-being, among other qualities. Expect dazzling designs from Christopher John Rogers, Sterling Ruby, Conner Ives, Prabal Gurung and Andre Walker among others – September 18, 2021 – September 5, 2022
4. the return of broadway
Family favorites like Wicked, The Lion King, Harry Potter and the Cursed Child and Aladdin are back on The Great White Way beginning in September. Joining them will be Mrs. Doubtfire (Previews Begin: October 21) based on the 1993 film of the same name, with Rob McClure in the title role.
Audience members ages 12+ must show proof of vaccination against COVID-19 to attend all Broadway shows through October 2021. Younger attendees must show proof of a negative test. All guests must wear masks during the performance – September 14
[white_box]
Related Post
10 brilliant art exhibits at museums and galleries best in 2021
read more >
[/white_box]
5. michelangelo's the sistine chapel: the exhibition
By now you have probably had a chance to check out the blockbuster Immersive Van Gogh experience, so why not check out another master? At Michelangelo's The Sistine Chapel The Exhibition the stunning frescos of the Sistine Chapel will be brought to life using a special printing technique that emulates the look and feel of the original paintings.
Visitors are given a chance to engage with the artwork in a way that was never before possible. They are able to see every detail, every brushstroke and every color of the artist's 34 frescoes in 30 different cities around the world. The New York Exhibition opens September 30
6. ghostbusters: afterlife
In the next chapter in the Ghostbusters, two kids move to a small town with their single mom, unearthing relics from "Ghostbusters" past – and thankfully just in time.
There's something strange in their new hometown. They might need the wisdom (and gear) their grandfather left behind in order to stop it. Exclusively in theaters, Ghostbusters: Afterlife stars Finn Wolfhard, Mckenna Grace, Carrie Coon and Paul Rudd – November 10
festivals
7. the great pumpkin blaze
Celebrate fall and the arrival of the spooky season with 7,000 illuminated jack o' lanterns at the annual The Great Jack O'Lantern Blaze, located at the Van Cortlandt Manor in upstate New York. Visitors can stroll through the many displays, which are paired with synchronized lighting and music.
Can't make it upstate? There's also a Blaze in Old Bethpage, Long Island. Similar to the original event, the Long Island Blaze will also have synchronized lighting and seasonal tunes to accompany the hand-carved installations. You'll want to snag a spot quickly since tickets won't be available for long – September 17 – November 21
8. boo at the bronx zoo
Trek the candy trail, explore an extinct animal graveyard and take in pumpkin carving demos as The Bronx Zoo's annual Boo at the Zoo.
The annual event brings with it tons of family-friendly activities together with the lure of the zoo's animals. It runs every weekend in October through Halloween. And of course, costumes are welcome – October 1 – November 1
[white_box]
Related Post
What are the best places to go pumpkin picking this Fall?
read more >
[/white_box]
9. national apple harvest festival
Nothing says fall like apple picking, well, except maybe an entire harvest festival dedicated to the seasonal fruit.
Held over two weekends at the South Mountain Fairgrounds in Arendtsville Pennsylvania, the National Apple Harvest Festival is a dream come true for anyone who loves apple picking season. You'll find booth after booth of apple treats, as well as kid friendly fun like hay rides, puppet shows and a petting zoo – October 2 -3 and 9 – 10
10. punkin' chunkin festival
If your kids have ever wondered how far a pumpkin can fly, the annual Punkin' Chunkin Festival along New York's Thousand Islands-Seaway might just be the event for you.
The family-friendly festival, which also features BBQ and a farmer's market, has several competitions. The competition is to see how far competitors can fling their gourd on the shores of the St. Lawrence River using trebuchets and catapults. Sounds like a flying good time – October 16
The top ten friendly family events to enjoy this Fall 2021
There you have it, our top ten ten picks for the best events to check out with your favorite little ones this fall. Enjoy!
join our community
For access to insider ideas and information on the world of luxury, sign up for our Dandelion Chandelier Newsletter here. And see luxury in a new light.
This article contains affiliate links to products independently selected by our editors. As an Amazon Associate, Dandelion Chandelier receives a commission for qualifying purchases made through these links.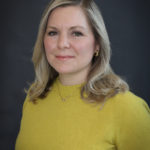 Jillian Tangen is the Head of Research at Dandelion Chandelier and a former Senior Research Analyst at McKinsey & Co and Analyst at Shearman & Sterling. She is an avid fan of Nordic design, having owned an independent lifestyle store and sales agency focused on emerging Scandinavian design. Jillian lives in New York and is married with three young children. She loves cross-country skiing, the New York Rangers, reading, travel and discovering new brands.