Luxury Dream Events: World's Top 25 on the Calendar in September 2021
All products are independently selected by our editors. If you buy something, we may earn an affiliate commission.
Our Luxury Calendar provides a comprehensive overview of the top events unfolding around the world every month. Some are micro-luxuries (like a really good book) and others are on a grand, epic scale. Personally, if schedules and money were no object, and we could do anything we'd like, here are our top picks for the best luxury events and experiences in the world in September 2021. Consider it your luxury calendar of the can't-miss events in fashion, art, music, sports, travel and culinary arts in this month of September 2021.
the dream luxury calendar: how to have a brilliant september 2021
Don't you just love September? The very idea of it is luxurious. Golden light, the arrival of harvest, new books, idyllic travels and a feeling of change in the air.  It's the month for heading back to school, enjoying football games, finding the perfect fall sweater and handbag and for enjoying a pumpkin spice treat.
[white_box]
Join our community
For access to insider ideas and information on the world of luxury, sign up for our Dandelion Chandelier newsletter. And see luxury in a new light.
sign up now >
[/white_box]
The really good news about September? Together with these micro luxuries you will also find events on a grand luxury scale. Like New York Fashion Week, The Met Gala and the opening of In America: A Lexicon of Fashion. The start of the new season for the New York City Ballet. The finals of the US Open. Les Voiles de Saint-Tropez, the Kentucky Bourbon Festival, the Toronto Film Festival and so many more.  What's not to love?
the best events in the world of luxury in september
It's hard to narrow the list down to just the top 25 picks in the world of luxury in September 2021, but here goes.
the best events in the world of luxury in september
we want to see
1. armory week
Armory Week in New York City involves a slew of fairs over the course of one weekend, plus new gallery openings; it's an incredible opportunity to assess the current trends in global culture. Must attend shows include the Armory Show (the largest international art show in the US); Future Fair; Art on Paper; Spring/Break Art Show and the Independent Art Fair – Sept 8 – 13
[white_box]
Related Post
What's the best playlist for the month of September 2021?
read more >
[/white_box]
2. undercurrent
A new art installation featuring creations from Grimes, Bon Iver, Miguel and other big-name entertainers is coming to Brooklyn.  Undercurrent, which is pitched as an "immersive audiovisual" experience, will feature a 60,000 square foot space showcasing celebrity-made art pieces that poignantly explore the ever-increasing climate crisis – Sept 9
3. christian dior: designer of dreams
Another can't-miss exhibit is headed to Brooklyn this month. Christian Dior: Designer of Dreams at the Brooklyn Museum will thoroughly explore the high fashion history of The House of Dior, which dates back to the turn of the 20th century, when the brand's namesake Christian Dior founded the label.  The multi-gallery exhibit will bring many of Dior's sources of inspiration to life, including flowers, nature, classical and contemporary art, featuring work from the museum's collections – Sept 10
4. in america: a lexicon of fashion
In America: A Lexicon of Fashion at the Met will explore a modern vocabulary of American fashion through feelings of belonging, comfort, aspiration and well-being, among other qualities. Expect dazzling designs from Christopher John Rogers, Sterling Ruby, Conner Ives, Prabal Gurung and Andre Walker among others. And yes, the exhibit will be preceded by the Met Gala – Sept 18, 2021 – Sept 5, 2022
5. nyc ballet opening night
Following an unprecedented hiatus from live performances, the New York City Ballet will make its long-awaited return to the stage with a one-time-only Opening Night program kicking off the 2021-22 Season. The night will include George Balanchine's landmark creation Serenade, Christopher Wheeldon's After the Rain Pas de Deux and the season's only performance of Balanchine's glittering Symphony in C, amassing over 50 dancers onstage to commemorate the joyous occasion – Sept 21
[white_box]
Related Post
Win the month every day with these expert September horoscopes 2021
read more >
[/white_box]
we want to read
6. persona
In Persona ($195), French makeup legend, beauty mogul and esteemed photographer François Nars unveils his long-awaited collection of more than 300 new photographs – dramatic and provocative portraits of creative figures of all ages that capture the beauty and essence of each persona – Sept 7
7. the ultimate art museum
Every single piece in The Ultimate Art Museum ($40) was selected to illustrate important historical, cultural and artistic facts, not only in order to give children a comprehensive foundation in world art history, but to also share with them the idea that art history is a culmination of 40,000 years of people sharing themes, ideas, techniques and incredible creativity across time and space – Sept 29
we want to watch
8. cinderella
In a new adaptation of a classic fairytale, Camila Cabello stars in Cinderella on Amazon Prime Video. Alongside Cabello, the all-star classic includes Billy Porter, Idina Menzel, Pierce Brosnan and Minnie Driver, as well as newcomer Nicholas Galitzine who plays Prince Charming – Sept 3
9. shang-chi and the legend of the ten rings
The latest Marvel movie introduces superhero fans to the franchise's first Asian lead character, Shang-Chi, a martial artist who was trained as an assassin in his youth. Actor Simu Liu stars in the titular role and actress/comedian Awkafina plays Shang-Chi's friend Katy in Shang-Chi and the Legend of the Ten Rings – Sept 3
10. toronto film festival
The most influential of all of the September 2021 film festivals is the Toronto International Film Festival. This 46th edition of the festival will open with Stephen Chbosky's Dear Evan Hansen – Sept 9 – 18
11. scenes from a marriage
Jessica Chastain and Oscar Isaac star in HBO's newest miniseries Scenes from a Marriage. The show, based on Ingmar Bergman's classic Swedish series of the same name, follows the dissolution of a couple's marriage over time – Sept 12
12. the premise
New on Hulu is The Premise, a star-studded anthology series about today's world. The series was developed by Office alum B.J. Novak and includes appearances by Tracee Ellis Ross, Lucas Hedges, Kaitlyn Dever, Lola Kirke, Ben Platt, Jermaine Fowler and more – Sept 16
[white_box]
Related Post
21 cool new books with rave reviews to read in September 2021
read more >
[/white_box]
we want to hear
13. mahler's symphony no. 2, resurrection
The Met will present two pre-season performances of Mahler's Symphony No. 2, "Resurrection" in Damrosch Park next to the opera house with Music Director Yannick Nézet-Séguin conducting the Met Orchestra and Chorus together with soloists soprano Ying Fang and mezzo-soprano Denyce Graves. The concert is intended to commemorate the ratification of a new collective bargaining agreement between the Metropolitan Opera and its orchestra as well as celebrate all members of the company as it emerges from the longest closure in its history – Sept 4 – 5
14. concert to feed nyc
The legendary Queens-born rapper Nas will be returning to his home borough this month for a very special performance. The musician is teaming up with City Harvest, New York's largest food rescue organization, for the charity-minded Concert to Feed NYC at Forest Hills Stadium in Queens – Sept 23
15. governors ball
After being canceled last summer because of the pandemic, New York City's Governors Ball is back for its 10th edition. The event will bring together Billie Eilish, A$AP Rocky, J Balvin, Post Malone and more to Citi Field – Sept 24 – 26
we want to check out
16. solheim cup
The Solheim Cup is a women's biennial golf tournament featuring teams representing Europe and the United States. It is named after the Norwegian-American golf club manufacturer Karsten Solheim, who was a driving force behind its creation.  This year's events will take place at the Inverness Club in Toledo, Ohio – Sept 4 – 6
17. fashion month
September is Fashion Month. Fashion Weeks will unfold around the world in New York (Sept 8 – 12), London (Sept 17 – 21), Milan (Sept 21 – 27) and Paris (Sept 27 – Oct 5) accompanied by amazing parties, new product launches, store openings and other events – Sept 8 – Oct 5
18. us open
Get your tennicore outfit lined up, the US Open Finals take place at Arthur Ashe Stadium- Sept 10 – 12
19. the bridge
Vintage car lovers, exotic timepiece fanatics, golf enthusiasts and art celebrators all unite at one of the most anticipated events of the Hamptons season, The Bridge in Bridgehampton, NY – Sept 18 – 19
20. les voiles de saint-tropez
The annual Les Voiles de Saint-Tropez returns. The two week-long competitive yacht racing and social event brings 250+ yachts to the French Riviera to compete for the Rolex Trophy – Sept 25 – Oct 9
[white_box]
Related Post
the 15 best books to read to feel the vibe of September
read more >
[/white_box]
we want to check into
21. the woodward
Geneva's first all-suite boutique hotel is set to open this month, overlooking Lake Geneva and Mont Blanc. Renowned architect Pierre-Yves Rochon has overseen the transformation of the historic post-Haussmann-style building that will feature dining offerings from Michelin star chefs, a Guerlain Paris spa and wellness institute, along with an array of drinking establishments. The Woodward Geneva will also house two bars, a tea room and a private digestif and cigar lounge – Sept 1
22. cheval blanc paris
Luxury hospitality brand Cheval Blanc is opening its highly anticipated fifth property just steps from The Louvre and overlooking The Seine. Cheval Blanc Paris features 72 accommodations, four restaurants, and The Dior Spa Cheval Blanc Paris, plus state-of-the-art wellness and childrens' areas – Sept 7
23. stavrand russian river valley
Formerly the Applewood Inn, the new 21-room Stavrand Russian River Valley rests on six acres of redwood trees, orchards and gardens in the Sonoma Russian River Valley. Guests can relax poolside or in the spa, play outdoor lawn games, borrow bikes, or take kayaks and inner tubes down to the calm waters of Russian River
we want a taste of
24. hudson valley food & wine fest
The Hudson Valley Wine & Food Fest is an annual celebration of the Hudson Valley's gourmet lifestyle.  Located in Rhinebeck, NY on the Dutchess County Fairgrounds, guests can purchase wines, spirits and craft beers directly from the producers themselves – Sept 11 – 12
25. kentucky bourbon festival
The bourbon capital of the world will host the annual Kentucky Bourbon Festival. One of September's most popular food wine festivals, bourbon lovers enjoy 3 full days of tastings, food, and entertainment – Sept 16 – 19
what else is going on?
outdoor events
In Europe, the weather is expected to be balmy, and annual events in major cities encourage outdoor adventures. In London, the annual Totally Thames month-long festival will encourage visits to the riverbank with musical performances, art installations, speakers, interactive exhibits and tours.
And in Switzerland, "Desalpes" (French-speaking areas) / "Alpabzug" (German-speaking areas) festivals are celebrated in September. After spending four months in the high alpine pastures, the farmers and their livestock parade down from the mountains to return to their winter farms. The cows sport floral headdresses and massive decorative cow bells. Afterward, the entire village parties – since the cows have come home.
religious and cultural celebrations
In India, this month sees Ganesh Chaturthi, the Hindu festival that commemorates the birthday of Lord Ganesh. The 11-day festival – from September 10 – 21 – will see beautiful handcrafted tributes in homes and public areas, and dancing and singing in the streets.
In Asia, this month's celebrations include the Mid Autumn Festival in China on September 21st Traditionally observed to give thanks to the moon for the harvest, it's often referred to as the Moon Cake Festival. Families share meals and send lanterns skyward toward the full moon.
holidays and important dates for your calendar
In addition to all of that, Labor Day in America is the 6th. Rosh Hashanah begins Monday, September 6th at sunset and ends Wednesday, September 8th at nightfall. Yom Kippur begins Wednesday, September 15th at sunset and ends Thursday, September 16th at nightfall. The autumnal equinox, the first day of fall, is September 22nd.
Whether you're going back to school, back to the office, back to serious literature or back to baking, we hope that this month you'll also experience something brilliant.
what to do to have true luxury experiences in September 2021
That's it. Our luxury calendar of the best luxury events and true luxury experiences in September 2021. What are you most excited about?
join our community
For access to insider ideas and information on the world of luxury, sign up for our Dandelion Chandelier Newsletter here. And see luxury in a new light.
This article contains affiliate links to products independently selected by our editors. As an Amazon Associate, Dandelion Chandelier receives a commission for qualifying purchases made through these links.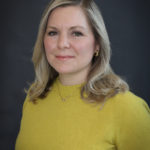 Jillian Tangen is the Head of Research at Dandelion Chandelier and a former Senior Research Analyst at McKinsey & Co and Analyst at Shearman & Sterling. She is an avid fan of Nordic design, having owned an independent lifestyle store and sales agency focused on emerging Scandinavian design. Jillian lives in New York and is married with three young children. She loves cross-country skiing, the New York Rangers, reading, travel and discovering new brands.