10 Most Romantic NYC Restaurants Right Now for Date Night
All products are independently selected by our editors. If you buy something, we may earn an affiliate commission.
One of life's sweetest luxuries is a romantic outing with your beloved. So as we all reemerge from the Great Lockdown(s), what are the best places to go for a perfect romantic restaurant meal on date night in NYC right now? For a first date, we've previously reported on the best sushi places in New York. 'Cause statistics show that the chances of a second date are exponentially higher if sushi is on the menu for your first date). However, if you and your paramour are well past the initial meeting, our correspondent Jillian Tangen has curated a list of the most romantic date night restaurants in NYC right now.
what are the most romantic restaurants in NYC right now?
New York City is opening up again. To celebrate, we've been exploring everything from the debut of Little Island to the return of live performances and large scale exhibitions. We've lusted over date night dresses and even investigated some of the most romantic and charming places to visit on a date.
[white_box]
Join our community
For access to insider ideas and information on the world of luxury, sign up for our Dandelion Chandelier newsletter. And see luxury in a new light.
sign up now >
[/white_box]
But it appears that there's just one more thing to cover when it comes to all things love and NYC – and that's where to eat. Even romantics need refreshments, after all. Whether you're in need of some fresh date night ideas post-quarantine, are looking to celebrate a special occasion or are heading out on that pivotal first date outing, we've found 10 restaurants worthy of bringing that special someone.
Each offers top-notch cuisine and service, plenty of character and of course, an excellent wine and drink menu. From white tablecloth stunners to cozy foliage covered charmers, here's where to head for your date night dining experience in the city that never sleeps.
where to go for a romantic restaurant meal on date night in NYC right now
1. sona
With a stylish Indo deco style interior, Sona celebrates Indian cuisine with shareable plates and gorgeous cocktails. The restaurant – partially owned by Priyanka Chopra – is sleeker than it is formal. The length menu features sections dedicated to Mumbai classics and globally-influenced dishes (like a gruyere roti and kulcha with spicy salami and pine nuts).
Go ready to listen to music, do some people-watching and enjoy some seriously good food.
[white_box]
Related Post
10 restaurants defining the best of post-pandemic future fine dining
read more >
[/white_box]
2. river cafe
With an entryway filled with lanterns and a lush year-round greenhouse, the romantic vibe begins long before you even enter Brooklyn's River Café. What really sets the mood, though, are the breathtaking vistas of the Manhattan skyline and the Brooklyn Bridge.
Pro tip: when making your reservation, be sure to secure a table at one of the windows. While the view has been luring diners for decades, it's the food that keeps them coming back. The menu focuses on New American dishes, ending with a miniature version of the Brooklyn Bridge rendered in chocolate.
3. uva
Uva is the ultimate casual Upper East Side date spot to indulge in a little homemade pasta and wine.
Whether you decide to dine indoors under a classic chandelier or outdoors in the greenhouse-like back patio underneath the vine covered gazebo, you can't go wrong. This place has a cozy, rustic vibe that's ideal for a laid-back date night.
4. llama san
For an impressive date night dinner that they'll think about for several weeks after, consider Llama San. The Japanese-influenced Peruvian restaurant serves dishes like duck nigiri, lobster with beef heart and hamachi tiradito with uni and matcha foam. Offerings that you won't find anywhere else in the city.
The food is equal parts inventive and delicious, meaning you needn't worry about any lulls in the conversation.
[white_box]
Related Post
11 most romantic and charming places to visit right now in New York City
read more >
[/white_box]
5. rosella
Looking for an eco-friendly dining spot? Unlike many other sushi restaurants in NYC, Rosella sources their seafood locally rather than importing it from Japan. The sustainable ethos at the East Village restaurant is strong, and the restaurant actively works to reduce its carbon footprint by sourcing locally. Think rice vinegar from New Jersey and miso from Pennsylvania.
The restaurants is also known for using sustainably-caught fish, and utilizing ingredients in creative ways to minimize food waste. Have we also mentioned that according to Bustle, eating sushi on a first date "boosts your chances for a second date by 170%"?
6. veronika
Located inside the New York City outpost of Swedish photography museum Fotografiska, Veronika offers a whimsical mix of fancified Eastern and Central European favorites like kiev, goulash and perogies.
And with high-ceilings and lush decor inspired by grand European cafes, you and your date will feel transported to another world.
7. ernesto's
Looking to share some wine and easy conversation with your date? Head to Ernesto's. There, you can not only enjoy both, but also a rather impressive (and delicious) mountain of potato chips and nutty Iberico ham known as Paleta Iberico Con Chips.
This dish, like all the others on the menu are meant to be shared, making it an ideal for those who want to get extra close.
[white_box]
Related Post
the best new NYC restaurants of 2021 that you need to visit now
read more >
[/white_box]
8. maison premiere
Nothing says romance like cocktails and oysters, right? Keep it simple and head to Maison Premiere in Williamsburg where the menu features simply oysters in addition to craft cocktails with ingredients like falernum shrubs and tobacco-barrel-rinsed alcohol being made by bartenders who wear suspenders.
Be sure to book a leather booth in the back for a more laid-back, candlelit date-night experience.
9. sixty three clinton
Having previously worked together at the Chef's Table at Brooklyn Fare, Samuel Clonts and Raymond Trinh have teamed up to open Sixty Three Clinton. It's a new upscale American spot on the Lower East Side. And a perfect place for a romantic meal in NYC.
The focus is a playful, yet refined $92 seven-course tasting menu featuring dishes like breakfast tacos with smoked trout roe, smoked corn topped with caviar, and roasted tomato agnolotti with black garlic ricotta and an always crowd pleasing baked Alaska for dessert. This is the place your date has been hearing all about recently.
10. one if by land, two if by sea
If there is one restaurant in New York City that defines romance, it is definitely One If By Land, Two If By Sea in the West Village. If you ask a New Yorker where to go on a date in NYC for a romantic meal, there's a high likelihood that this is the restaurant they'll recommend.
Once owned by Aaron Burr, this institution is located in a historic 1767 carriage house. The space is filled with a spirit of romance: candlelit tables, a crackling fireplace, live piano music and a decadent menu.
It was no surprise at all to find out that this is not just one of the city's most popular places to bring a date. But also one of the most popular for popping the big question. If you are thinking about heading here, be aware that there just might be some expectations beyond the food and ambiance on your date's mind.
The most romantic restaurants for a date night meal in NYC right now
And there you have it, our picks for where to head for your next date night. All that's left is to grab that special someone, pick a time and place and go. Bon appetit!
join our community
For access to insider ideas and information on the world of luxury, sign up for our Dandelion Chandelier Newsletter here. And see luxury in a new light.
This article contains affiliate links to products independently selected by our editors. As an Amazon Associate, Dandelion Chandelier receives a commission for qualifying purchases made through these links.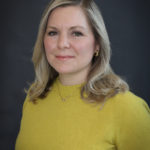 Jillian Tangen is the Head of Research at Dandelion Chandelier and a former Senior Research Analyst at McKinsey & Co and Analyst at Shearman & Sterling. She is an avid fan of Nordic design, having owned an independent lifestyle store and sales agency focused on emerging Scandinavian design. Jillian lives in New York and is married with three young children. She loves cross-country skiing, the New York Rangers, reading, travel and discovering new brands.