12 Best Scented Candles to Bring the Autumn Indoors this Fall 2021
All products are independently selected by our editors. If you buy something, we may earn an affiliate commission.
Scent is one of the most powerful triggers of memory. Which is why each year we look forward to surrounding ourselves with the fragrance of fall. When sweater weather arrives, we start craving the scents of apples, wood smoke, cinnamon and pumpkin spice – you know what we mean. Our correspondent Jillian Tangen has curated a list of the 12 best smelling luxury scented candles that smell like fall, with the fragrance of  pumpkins, campfires, apples and more, perfect for the fall 2021 season.
the best smelling luxury scented candles perfect for Fall 2021
There's a lot to love about fall – the colorful foliage, sweater weather, pumpkin picking and, of course, it's home to two of our favorite holidays, Halloween and Thanksgiving.
But let's be honest. Another reason we all look forward to fall is that it marks the official start of candle season.
[white_box]
Join our community
For access to insider ideas and information on the world of luxury, sign up for our Dandelion Chandelier newsletter. And see luxury in a new light.
sign up now >
[/white_box]
Yes, we love burning candles year round, but during fall it's so much more pleasurable to light them thanks to the longer nights and crisp cool air. There's nothing like a flickering wick and aromatic fragrance to complete the season's cozy atmosphere in your home, right?
That's why we're rounding up some of our favorite luxury fall candles, from traditional fireside and pumpkin spice-inspired favorites to more understated bouquets of leather and salty lemon.
These fragrant beauties will not only enhance your home. They will also serve as a subtle reminder as to why this time of year is so wonderful – despite the dropping temperatures and shorter days.
So, which autumn candle is for you? Here are 12 luxury scented candles in elegant autumnal vessels, with fragrances that evoke the beauty of the changing season.
What are the best luxury scented candles of Fall 2021?
1. jo malone glowing embers
With a scent reminiscent of a crackling fireplace, Jo Malone's warm Glowing Embers Candle ($125) is perfect for fall. Plus, the hand-finished ceramic holder comes with a lid to protect the candle from dust.
BUY NOW – $125
[white_box]
Related Post
The luxury candles that actually smell like cocktails
read more >
[/white_box]
2. harlem candle company ellington
Harlem Candle Company's soy wax blend Ellington Candle ($45) combines patchouli, amber, cinnamon and musk for a relaxed seasonal scent.
BUY NOW – $45
3. maison margiela replica by the fireplace
Pink pepper, clove oil and chestnut are just a few ingredients that make Maison Margiela's "REPLICA" By The Fireplace Candle ($62) smell so warm. Perfect for colder nights, it smells like a woodsy campfire.
BUY NOW – $62
4. voluspa baltic amber
Notes of amber, cedar and spice make Voluspa's Baltic Amber Candle ($30) a great option for autumn. Not to mention the etched glass will make the perfect addition to your fall decor.
BUY NOW – $30
5. forvr mood cuffing season
Get warm and cozy with Jackie Aina's favorite fall candle, Cuffing Season ($38), from her new line FORVR Mood. With notes of salty lemon, touches of violet and jasmine and deep breaths of Douglas fir, you'll definitely want this one.
BUY NOW – $38
[white_box]
Related Post
12 best pumpkin spice treats you need to try this Fall 2021
read more >
[/white_box]
6. medium dark paris texas
If you're a fan of florals no matter the season, try the Paris Texas Candle ($39) from Medium Dark for a more grounded, spicy rose option that's fit for fall.
BUY NOW – $39
7. homesick apple orchard
Homesick always nails those nostalgic, childhood memory scents, and their Apple Orchard Candle ($34) is no exception.
BUY NOW  – $34
8. byredo woods
Inspired by "a journey through the forest," Byredo's Woods Candle ($85) diffuses cedar, raspberry and smoky Tuscan leather, all topped with a few petals of white jasmine.
BUY NOW – $85
9. nest new york pumpkin chai
#sorrynotsorry, but we have to show a little pumpkin spice love. Nest New York's Pumpkin Chai Candle ($44) is a fall classic thanks to the warm and soothing blend of masala chai, cardamom, ginger, cinnamon and wild pumpkin.
BUY NOW – $44
10. baobab collection cuir de russie
A blend of campfire and leather, it doesn't get more rustic than Boabab's Cuir De Russie Candle ($110).
BUY NOW – $110
[white_box]
Related Post
10 family friendly events best to enjoy with your kids Fall 2021
read more >
[/white_box]
11. molton brown tobacco absolute
Smoky and smooth with the rich scent of tobacco, Molton Brown's Tobacco Absolute Candle ($50) will fill the entire room in minutes.
BUY NOW – $50
12. d.s. & durga breakfast leipzig
Designed to smell like the German café where Bach wrote his famous Java Cantata in the 1700s, D.S. Durga's Breakfast Leipzig Candle ($65) will conjure up lazy fall Sunday mornings with notes of strong coffee, buttery almond pastries and pipe tobacco.
BUY NOW – $65
What are the best smelling luxury scented candles of Fall 2021?
There you have it, our 12 favorite candles to celebrate the impending arrival of autumn.  Just grab your favorite red wine (or a cup of tea), a good book and get ready to sit back and enjoy all that is fall.
join our community
For access to insider ideas and information on the world of luxury, sign up for our Dandelion Chandelier Newsletter here. And see luxury in a new light.
This article contains affiliate links to products independently selected by our editors. As an Amazon Associate, Dandelion Chandelier receives a commission for qualifying purchases made through these links.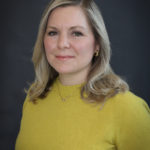 Jillian Tangen is the Head of Research at Dandelion Chandelier and a former Senior Research Analyst at McKinsey & Co and Analyst at Shearman & Sterling. She is an avid fan of Nordic design, having owned an independent lifestyle store and sales agency focused on emerging Scandinavian design. Jillian lives in New York and is married with three young children. She loves cross-country skiing, the New York Rangers, reading, travel and discovering new brands.