12 Best Suitcases Designed to Bring Joy and Style for 2021 Travel
All products are independently selected by our editors. If you buy something, we may earn an affiliate commission.
You wanna travel like a boss? Bring the right gear. A great suitcase just makes traveling more stylish and enjoyable – and what better time than now to figure out how to make traveling again more fun? Our correspondent Jillian Tangen has curated a list of 12 of the best new suitcases, carry on and roller bags and other designer luggage to help you travel with joy and style in 2021. And beyond.
12 best suitcases, roller bags and other designer luggage for 2021
When preparing for a trip, be it for business or pleasure, our focus is usually on what clothing, shoes and other accessories will tag along. Not the bag that'll carry it all.
But that's changing, thanks to some select heritage luggage manufacturers, upstarts and even a handful of fashion heavy weights.
Brands like Rimowa, Gucci, Steamline and Roam are offering travelers not only function but also chic design. You'll find collections ranging from elegant simplicity to vibrant, on-trend exteriors.
Finally, your luggage can reflect your adventurous personality with a bold color, instead of the standard black or blue. There are a plethora of new colors and prints that we haven't seen on luggage before. And we love it!
[white_box]
Join our community
For access to insider ideas and information on the world of luxury, sign up for our Dandelion Chandelier newsletter. And see luxury in a new light.
sign up now >
[/white_box]
But which bags are the best to add to your collection?
We've rounded up 12 of our favorite designer luggage pieces to fit every type of traveler. Whether you're looking for something neutral or a bag that stands out, our picks are designed to last a lifetime, with quality materials like aluminum and Italian leather. Plus, some even have smart features like phone charging and bluetooth tracking.
Read on for the latest word on the best new suitcases, carry on and roller bags and other designer luggage to help you travel in style in 2021.
the best new designer luggage, including suitcases, carry on and roller bags for 2021
1. steamline starlet stowaway.
Steamline's black, cream and gold accented Starlet Stowaway ($895) suitcase gives us serious vintage vibes, but with the amenities of a modern piece of luggage, including a TSA-approved lock, silent-glide wheels and a hanging travel organizer. Inside, the bag has a polka dot interior lining, while an included ripstop nylon cover will keep the outside safe from scratches while in transit.
BUY NOW – $895
[white_box]
Related Post
Curated road trips are the new luxury travel trend 2021
read more >
[/white_box]
2. rimowa original cabin suitcase.
Rimowa is synonymous with luxury travel with its hard-sided suitcases with easy maneuverability and personalization options. While you can opt for any number of the brand's new vibrant colorways or collaborations (recent pairings include Dior, Moncler and Chaos), you can't go wrong with the unmistakable Original Cabin Suitcase ($1,150) in aluminum. With its distinctive grooves and shiny finish, it's one of the most iconic luggage designs of all time.
BUY NOW – $1,150
3. bottega veneta intrecciato duffel bag.
Whether you're taking a weekend trip or jetting off for an extended period of time, investing in a good duffel bag is a smart move. If you're into classic design-house motifs, consider Bottega Veneta's Intrecciato Duffel Bag ($4,500) featuring the brand's signature woven leather exterior. Designed to resist wear and tear, it comes with pure leather handles, a detachable canvas shoulder strap, two internal pockets, a functional lock, a leather key holder and brunito-finish accents.
BUY NOW – $4,500
4. off-white arrow trolley.
Emblazoned with two criss-crossed arrows and the phrase "For Travel," Off-White's all-black Arrow Trolley ($970) spinner suitcase is a must-have travel accessory for street-style devotees. The simple but unique design may look like a plain black suitcase from afar, but up close, you can see the extra details, like the gunmetal-tone hardware and raised logo. It's the perfect staple for those who don't like flashy and colorful luggage, but still want to make a statement.
BUY NOW – $970
[white_box]
Related Post
10 best travel destinations for a luxury skip-generation vacation
read more >
[/white_box]
5. aviteur carry-on.
Founded by Patricia Gucci, granddaughter of Guccio Gucci, Aviteur's high-end luggage will instantly transform you into a chic traveler. The Aviteur Carry-On features paneled woven leather stitched and assembled by hand from naturally tanned calf leather, plus aluminum hardware and a Lucite handle for a high-end, understated look.
BUY NOW – $8,145.
6. prada saffiano leather trolley.
Crafted in Italy, Prada's high-tech Saffiano Leather Trolley ($4,800) is built with Bluetooth technology that allows you to track your bag within a 140-foot range, so you won't ever have to wonder if your luggage made its way onto the plane. And it's built to last too since it's made with Saffiano leather, a stain-resistant and water-repellent leather patented by Prada.
BUY NOW – $4,800
7. globe-trotter x gucci carry-on.
The Gucci x North Face Gorpcore matchup is great if you're heading to the great outdoors, but for all other adventures, turn to the luxury brand's recent collaboration with British luggage maker Globe-Trotter instead. Their GG Carry-On ($2,980) suitcase is as timeless as it gets, marrying Gucci's GG Supreme canvas with the polished hardware and silhouette of Globe-Trotter's luggage, which is handcrafted with traditional techniques dating back to 1897.
BUY NOW – $2,980
8. away bigger carry on.
With USB charging capabilities, built-in locks and compartments that fit everything, no wonder Away's Bigger Carry On ($265) has been a hit with savvy travelers since the brand's launch in 2015. It also helps that the popular polycarbonate luggage comes in an array of colors and sizes — from kids' carry-on to large checked options. Plus, with a no-questions-asked return policy, you can try any suitcase for 100 days. Once you decide to keep it, Away offers a lifetime guarantee to fix or replace damaged bags.
BUY NOW – $265
[white_box]
Related Post
What are the best luxury headphones for traveling?
read more >
[/white_box]
9. tumi x missoni cleary weekender.
Zip past the sea of grey and black bags with this cheery bag from Tumi's new collaboration with Italian brand Missoni. The latter, celebrated for its exuberant prints, has covered the Cleary Weekender Bag ($595) with the fashion house's iconic zigzag pattern. The bag doesn't just look good; it's also crafted with Tumi's signature organization compartments, making it functional and practical too.
BUY NOW – $595
10. roam jaunt xl.
Created by one of the founders of another iconic luggage brand, Tumi.  Roam is a brand of luggage that cares about the personality of travelers. Most of its products are customizable, including the Jaunt XL Carry-On ($525), with the ability to mix-and-match colors – because why pick just one? Plus, nearly all of Roam's luggage is expandable so you can grow it's size depending on your needs. And best of all, it's made in the U.S.A.
BUY NOW – $525
11. paravel aviator carry-on plus.
Former Vogue staffer Indré Rockefeller was traveling all over the world when she co-founded her designer luggage brand, Paravel, in 2016. Her motivation? She couldn't find a luggage brand that didn't speak solely to a corporate male traveler. Paravel offers a feminine take on luggage with its elegant, minimalist pieces. The Aviator Carry-On Plus ($275) is sustainable and carbon neutral, with a recycled polycarbonate exterior, a lining made from 15 upcycled plastic water bottles, vegan leather trimming and a recycled aluminum handle.
BUY NOW – $275
12. louis vuitton horizon 55.
For decades, Louis Vuitton has been the choice designer luggage brand for many celebrities, from Audrey Hepburn to Rihanna. Well before that, the brand was an industry innovator. For example, LV invented the concept of stackable trunks when it created the first flat top in the 1850's.
While you can't go wrong with any of Louis Vuitton's luggage, the Horizon 55 is a timeless classic. Paying homage to both the original monogram branding and flat top back design, new models feature an external handle that frees up more interior space.
BUY NOW – $3,400
12 of the best suitcases and other designer luggage right now
There you have it: the latest in the world of luxury luggage. Our favorite list of 12 of the best new suitcases, carry on and roller bags and other designer luggage to help you travel with style in 2021.
The luggage category is changing all the time, so watch this space for further updates. In the meantime, we're totally adding Aviteur's uber chic Carry-On to our holiday gift wish list. Bon voyage, dear reader!
join our community
For access to insider ideas and information on the world of luxury, sign up for our Dandelion Chandelier Newsletter here. And see luxury in a new light.
This article contains affiliate links to products independently selected by our editors. As an Amazon Associate, Dandelion Chandelier receives a commission for qualifying purchases made through these links.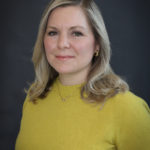 Jillian Tangen is the Head of Research at Dandelion Chandelier and a former Senior Research Analyst at McKinsey & Co and Analyst at Shearman & Sterling. She is an avid fan of Nordic design, having owned an independent lifestyle store and sales agency focused on emerging Scandinavian design. Jillian lives in New York and is married with three young children. She loves cross-country skiing, the New York Rangers, reading, travel and discovering new brands.