Luxury Dream Events: World's Top 25 on the Calendar in October 2021
All products are independently selected by our editors. If you buy something, we may earn an affiliate commission.
Our Luxury Calendar provides a comprehensive overview of the top events unfolding around the world every month. Some are micro-luxuries (like a really good book) and others are on a grand, epic scale. Personally, if schedules and money were no object, and we could do anything we'd like, here are our top picks for the best luxury events and experiences in the world in October 2021. Consider it your luxury calendar of the can't-miss events in fashion, art, music, sports, travel and culinary arts in this month of October.
luxury calendar: how to have a brilliant october
Doors will be decorated, the leaves will be ablaze with color, the jack-o-lanterns will literally be ablaze and the luxury ecosystem will be on fire, as well, with moonlight and midnight adventures galore. Trick or treat? Your call. There's plenty of both in October.
[white_box]
Join our community
For access to insider ideas and information on the world of luxury, sign up for our Dandelion Chandelier newsletter. And see luxury in a new light.
sign up now >
[/white_box]
There's the return of Frieze London. Stage productions, both classic and new including the thought provoking Thoughts of a Colored Man. The star filled The French Dispatch from Wes Anderson in movie theaters. BAM R&B Festival filling Fort Greene Park. Major League Baseball playoffs. A sweet RM Sotheby's Hershey Sale and even Brooklyn Bagelfest too. October is looking scary good if you ask us.
the best events in the world of luxury in October
It's hard to narrow the list down to just the top 25 picks in the world of luxury in October 2021, but here goes.
the best events in the world of luxury in october
we want to see
1. thoughts of a colored man
Keenan Scott II's new play Thoughts of a Colored Man at the John Golden Theatre follows seven Black men in Brooklyn through over the course of a single day – Oct 1
2. frieze london
Frieze London and Frieze Masters return to Regent's Park in London, featuring six millennia of art history from across the world. Coinciding with the start of the fair is the debut of the new Anicka Yi Turbine Hall Commission for the Tate Modern – Oct 12 – 17
3. picturing motherhood now
In what feels like a singular exhibit, the Cleveland Museum looks to a range of contemporary artists to create a new, feminist representation of motherhood, without stereotype. Featuring art from the last two decades – as well as a few earlier pieces, to help ground the narrative in history – Picturing Motherhood Now examines motherhood through the lens of gender, of race, and of immigration – Oct 16 – Mar 13
4. new museum 2021 triennial: soft water hard stone
The New Museum's fifth triennial Soft Water Hard Stone, curated by Margot Norton and Jamillah James, brings together 40 young artists and collectives working to transform their mediums – Oct 28 – Jan 23
5. porgy and bess at the metropolitan opera
The Met's landmark staging of Gershwin classic returns, with many original cast members reprising their celebrated portrayals. Bass-baritone Eric Owens and soprano Angel Blue reunite as the title couple in Porgy and Bess – Oct 31 – Dec 12
[white_box]
Related Post
post name
read more >
[/white_box]
we want to read
6. modernist pizza
With Modernist Pizza ($382), you're getting three new cookbooks: Spanning three volumes and more than 1,708 pages, this single-subject follow-up to the epic Modernist Cuisine is the definitive guide to the world's most popular food – Oct 5
7. music is history
Questlove's new book, titled Music Is History ($25), looks back at the past 50 years through the "prism" of popular music. In his book, The Roots drummer has selected one song from each year between 1971 to 2021 and then explains how that track was informed by or captured the politics and culture of that specific year. Also within the book are Questlove-curated playlists that serve as a companion to the chapters – Oct 12
we want to watch
8. maid on netflix
Margaret Qualley stars in the Netflix adaptation of Stephanie Land's memoir Maid, about turning to housecleaning as a route away from homelessness, poverty and male violence. Andie MacDowell, Billy Burke and Anika Noni Rose also star – Oct 1
9. no time to die
Delayed by the pandemic for well over a year, Daniel Craig's purported final outing as James Bond in No Time to Die is set to finally see theaters this month. Léa Seydoux reprises her role from "Spectre," with Ana de Armas joining the gallery of Bond girls and Rami Malek plays the newest villain, Safin – Oct 8
10. dune
In Dune Timothée Chalamet plays Paul Atreides, the son of a noble house ruling in the far future over the spice planet Arrakis, where, after a catastrophe shakes his family, he must journey out into the sand to find his destiny. The remake also stars Oscar Isaac, Rebecca Ferguson, Jason Momoa, Josh Brolin, Zendaya and Stellan Skarsgård – Oct 22
11. passing
Rebecca Hall makes her feature directing debut with an adaptation of a 1929 novel by Nella Larsen. In Passing, Tessa Thompson plays a Harlem woman who encounters an old friend (Ruth Negga) who has been passing for white. André Holland and Alexander Skarsgård co-star – Oct 27 in theaters, Nov 10 on Netflix
12. the french dispatch
Wes Anderson's latest movie, The French Dispatch, about foreign correspondents features many Anderson favorites as they set out to write one final issue. Famous faces include Bill Murray, Tilda Swinton, Frances McDormand, Jeffrey Wright as well as Benicio Del Toro, Léa Seydoux and Timothée Chalamet among others – Oct 22
we want to hear
13. brandi carlile, in these silent days
Grammy winner and bestselling memoirist Brandi Carlile returns with her latest album, In These Silent Days, which she penned during quarantine. According to Carlile it blends "resistance and gratitude, righteous anger and radical forgiveness" – Oct 1
14. bam r&b festival
The BAM R&B Festival at Fort Greene Park marks BAM's first live, in-person music performances since the pandemic. The 26th annual event boasts an impressive and versatile lineup, showcasing musical artists from Brooklyn and around the world, including Memphis singer-songwriter Valerie June, Tony Award-winning playwright Stew with his band The Negro Problem, jazz pianist Matthew Whitaker and the Grammy Award-winning singer Mykal Rose, formerly of Black Uhuru – Oct 2 – 10
15. rolling loud nyc
Citi Field is hosting the world's largest hip-hop festival dubbed Rolling Loud NYC. This year's headliners include 50 Cent, J. Cole, Travis Scott and special guest Bobby Shmurda – Oct 28 – 30
we want to check out
16. metfest
The Metropolitan Museum of Art will host its first ever MetFest, an afternoon filled with special programs, performances, art-making activities, behind-the-scenes tours, food experiences and more, with artists and community partners from across the five boroughs. Taking place both outside and inside—at the Museum's Fifth Avenue location, the event will celebrate the resilience of New York City and its people and be a moment to reflect on the meaning and inspiration that art can bring to our lives – Oct 2
17. mlb playoffs
Among the best events in pro sports every October are the Major League Baseball playoffs; they culminate in the World Series toward the end of the month – Oct 7 – 24
18. rm sotheby's hershey sale
Whether the lure is the scent of chocolate from Hershey's Chocolate World or the sound of classic motor cars making their way toward the auction block, RM Sotheby's Hershey Sale is one not to be missed – Oct 7 – 8
19. nhl regular season
The puck drops on the NHL Regular Season as the Stanley Cup champion Tampa Bay Lightning host the Pittsburgh Penguins. The game will be followed by the first-ever regular-season game for the NHL's 32nd franchise, the Seattle Kraken, who will play against the Vegas Golden Knights – Oct 12
20. new york city jewelry & watch show
The New York City Jewelry & Watch Show returns to Manhattan at the Metropolitan Pavilion in Chelsea for its fifth edition. Over 90 dealers will exhibit an array of antique and estate jewelry, vintage timepieces and modern collections – Oct 22 – 25
21. munch museum
The long-awaited Munch Museum in Oslo, Norway will showcase the country's rich heritage and culture as well as thousands of artworks by artist Edvard Munch including The Scream and Madonna – Oct 22
[white_box]
Related Post
post name
read more >
[/white_box]
we want to check into
22. rosewood villa magna
Rosewood Villa Magna will be Rosewood's first address in Spain and its fourth overall in Europe. Along the prestigious Paseo de la Castellana, the Madrid based property is unveiling a contemporary interior remodel and will house Amós, its signature restaurant under the helm of Spanish, Michelin-starred chef Jesús Sánchez – Oct 22
23. the loutrel
The Loutrel, a 50-room boutique hotel in Charleston, South Carolina, will open this month. A rooftop terrace and bar will have panoramic city views from this French Quarter location
we want a taste of
24. bagelfest
The first bagel was baked sometime during the 15-century, in either Poland or Germany. But despite their Old World origins, bagels are a point of pride for New Yorkers, owed undoubtedly to the diverse communities of Jewish immigrants woven into the city's history. It's only fitting that New York hosts the 2nd annual Brooklyn Bagelfest – Oct 2
25. new york city food & wine festival
The New York City Food & Wine Festival returns with more than 80 events in celebration of America's favorite foods. The festival features intimate dinners with world renowned chefs, late night parties, hands-on classes, educational seminars, wine tastings and more – Oct 14 – 17
[white_box]
Related Post
post name
read more >
[/white_box]
what else is going on?
arts and adventure
In Albuquerque, New Mexico, the International Balloon Fiesta runs for nine days (October 2 – 10); after dark, Balloon Glows create a shimmering, magical nighttime landscape in the desert.
Elsewhere under the cover of darkness is Paris's Nuit Blanche on October 2nd.  All of Paris will be a-light as museums, monuments, cinemas, parks and swimming pools stay open from dusk to dawn for one night only.
religious and cultural holidays
In China, National Day is October 1st, and Golden Week is Oct 1-7. Also in China, October 14th is the Chongyang Festival (or Double Ninth Festival); people will eat cake, drink chrysanthemum wine, climb mountains, and pay homage to chrysanthemums. The festival has also been designated as Senior's Day, a day to respect the elderly.
other special days to note this month
Wednesday October 16th is National Boss's Day in the US, which means it's one deadline you won't miss.  While a gift isn't completely necessary, a kind word is always a good idea.
In addition to all of that, October is Breast Cancer Awareness Month. And of course there's Halloween, and the start of Día de los Muertos on Tuesday, October 31. The theme for this year's Greenwich Village annual Halloween Parade in New York is "Let's Play!" to honor the children of NYC (and our inner children).
Basically, it's going to feel like a midnight party in the pumpkin patch all month long. It's good to know that all over the world, people will be moonstruck.
what to do to have true luxury experiences in october 2021
That's it. Our luxury calendar of the best luxury events and true luxury experiences in October 2021. What are you most excited about?
join our community
For access to insider ideas and information on the world of luxury, sign up for our Dandelion Chandelier Newsletter here. And see luxury in a new light.
This article contains affiliate links to products independently selected by our editors. As an Amazon Associate, Dandelion Chandelier receives a commission for qualifying purchases made through these links.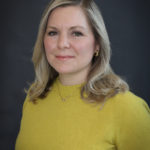 Jillian Tangen is the Head of Research at Dandelion Chandelier and a former Senior Research Analyst at McKinsey & Co and Analyst at Shearman & Sterling. She is an avid fan of Nordic design, having owned an independent lifestyle store and sales agency focused on emerging Scandinavian design. Jillian lives in New York and is married with three young children. She loves cross-country skiing, the New York Rangers, reading, travel and discovering new brands.