Luxury Dream Events: World's Top 25 on the Calendar in December 2021
All products are independently selected by our editors. If you buy something, we may earn an affiliate commission.
Our Luxury Calendar provides a comprehensive overview of the top events unfolding around the world every month. Some are micro-luxuries (like a really good book) and others are on a grand, epic scale. Personally, if schedules and money were no object, and we could do anything we'd like, here are our top picks for the best luxury calendar events and experiences in the world in December 2021. Consider it your luxury calendar of the can't-miss events in fashion, art, music, sports, travel and culinary arts in this month of December.
luxury calendar: how to have a brilliant december
The luxury flock touches down in glamorous locations both sub-zero and tropical this month.  From the famous Christmas markets of Europe and the annual Audi FIS Ski World Cup in St. Moritz to the glamorous return of Miami Art Week and the Antigua Yacht Show in the Caribbean, sparkle abounds. Then there's the opening of the Bulgari Hotel Paris and a bold new take on Verdi's timeless tragedy Rigoletto to behold as well.
And if it's tradition that you seek, you will find no shortage of that either.  From enduring holiday traditions like Big Band Holidays at Jazz at Lincoln Center, the annual holiday blockbusters – including a new adaptation of West Side Story – and the return of the annual Habits de Lumière in Epernay, the world lights up this December.
the best events in the world of luxury in december
It's hard to narrow the list down to just the top 25 picks in the world of luxury in December 2021, but here goes.
we want to see
1. rubell museum artists in residence exhibitions
Coinciding with Miami Art Week, the Rubell Museum will launch its exhibitions by 2021 artists in residence Otis Kwame Kye Quaicoe and Kennedy Yanko. These will overlap with an exhibition by 2020 artist in residence Genesis Tramaine, which opened in November 2020. All three shows will be closely watched. It will follow the meteoric rise of past Rubell residents such as Sterling Ruby (2011), Oscar Murillo (2012) and Amoako Boafo (2019) – Dec 1 – Oct 2022
2. miami art week and art basel miami
Get your crypto wallets ready because Miami Art Week is back. The Floridian bacchanal will bring hundreds of galleries and many more culture vultures to the Magic City. Chief among the main attractions? Art Basel Miami featuring significant work from the masters of Modern and contemporary art, as well as the new generation of emerging stars – Dec 2 – 4
3. inspiring walt disney at the met
Inspiring Walt Disney: The Animation of French Decorative Arts at the MET will "draw new parallels between the magical creations of the Disney Studios and their artistic models, examining Walt Disney's personal fascination with European art and the use of French motifs in Disney films and theme parks." The exhibition will feature 40 pieces of 18th-century European decorative arts and design, 150 production artworks and specialized film footage displays from favorite classics — all coming from the Walt Disney Animation Research Library, Walt Disney Archives, Walt Disney Imagineering Collection and The Walt Disney Family Museum – Dec 10 – Mar 6
4. the music man
Hugh Jackman and Sutton Foster star in a revival of Meredith Willson's The Music Man at the Winter Garden Theatre – Dec 20
5. rigoletto
The Metropolitan Opera House will ring in the new year with the gala premiere of a bold new take on Verdi's timeless tragedy Rigoletto, moving the opera's action in 1920s Europe, with Art Deco sets by Michael Yeargan and elegant costumes by Catherine Zuber – Dec 31 – Jun 11
[white_box]
Related Post
13 best new books with rave reviews to read in December 2021
read more >
[/white_box]
we want to read
6. bulgari magnifica
Just as the most recent haute joaillerie collections are hitting the shelves, so is a beautiful new book on Bulgari. Bulgari Magnifica: The Power Women Hold ($95) pays tribute to the pioneering visions of indomitable women who blazed their own paths, broke boundaries and shattered cultural norms – Dec 14
7. african artists
African Artists: From 1882 to Now ($70) is a groundbreaking A-Z survey of the work of over 300 modern and contemporary artists born or based in Africa
we want to watch
8. and just like that
After two blockbuster movies, Sex and the City fans will yet again reunite with Carrie Bradshaw, Miranda Hobbes and Charlotte York in the new series titled And Just Like That as they navigate through life in their 50s in the upcoming revival on HBO Max – Dec 9
9. west side story
The latest adaptation of the classic stage musical West Side Story is directed by Steven Spielberg and stars Ansel Elgort, Rachel Zegler, Ariana DeBose and Rita Moreno – the original Anita from the 1961 film – Dec 10
10. don't look up
Don't Look Up by Adam McKay features some of Hollywood's biggest stars, including Leonardo DiCaprio, Jennifer Lawrence, Meryl Streep, Jonah Hill, Cate Blanchett, Timothée Chalamet and more. As a comet hurdles towards earth and threatens to end all of humanity, two astronomers are determined to save the planet – Dec 10
11. spider-man: no way home
After his identity is revealed to the world, Peter Parker (Tom Holland) seeks help from Doctor Strange (Benedict Cumberbatch) to restore his secret identity, only things don't go according to plan. Spider-Man: No Way Home will introduce Marvel's "multiverse" and bring back several villains from the previous Spider-Man franchises – Dec 17
12. the book of boba fett
After being teased in Disney+'s The Mandalorian season two finale, The Book of Boba Fett will fill in more of the history surrounding the famous bounty hunter and the mercenary who serves as his assistant – Dec 29
we want to hear
13. big band holidays
With soulful big band arrangements of songs both sacred and secular, Big Band Holidays at Jazz at Lincoln Center is an uplifting holiday tradition not to be missed – Dec 15 – 19
14. back home for christmas
Tony Award winner Laura Benanti joins The New York Pops at Carnegie Hall with an evening of holiday-season orchestral delights. Back Home for Christmas will feature such mainstays as "It's the Most Wonderful Time of the Year", "I'll Be Home for Christmas", "Have Yourself a Merry Little Christmas" and "O, Holy Night" – Dec 17
15. conrad tao
Catch bona fide virtuoso and fluent composer, Conrad Tao performing Bach, Beethoven, Schumann, Tao, and more on the piano at the 92nd St. Y – Dec 18
[white_box]
Related Post
Win the month every day with these expert December 2021 horoscope
read more >
[/white_box]
we want to check out
16. sotheby's karl lagerfeld's estate sale
The Estate of Karl Lagerfeld will go under the hammer at Sotheby's this month in Monaco and Paris, and online. Among the treasures for sale are the contents of various spaces belonging to the fashion designer, photographer and collector, who passed away in February 2019. His 19th-floor apartment in Monaco's Millefiori tower; his 19th-century house in Louveciennes near Versailles and his apartment at 17 quai Voltaire in Paris as well as his office at 15 rue des Saint-Pères; and the never-before photographed apartment opposite, at 8 rue des Saint-Pères – Dec 3 – 16
17. bonhams bond street sale
A 1955 Austin-Healey 100S with significant competition history is headlining the annual Bonhams Bond Street Sale this month – Dec 4
18. antigua yacht show
The 60th edition of the Antigua Yacht Show will welcome superyachts, brokers and captains and crews to the beautiful shores of Antigua.  Outside of the yachts themselves, one particular highlight is the annual culinary contest, with superyacht chefs creating a "Caribbean Sunday 'funday' Brunch" – Dec 4 – 9
19. audi fis world cup st. moritz
Three days of Olympic caliber skiing will be on display from the best female alpine skiers in the world at the Audi FIS Ski World Cup in St. Moritz, Switzerland. What else will be on display in St. Moritz that weekend? Lots of chic apres ski styles – Dec 10 – 12
20. king george vi chase
Taking place on Boxing Day is the King George VI Chase, the second-most prestigious steeplechase horse race in England (surpassed only by the Cheltenham Gold Cup); it's run in Kempton Park and is open to horses aged four years or older – Dec 26
we want to check into
21. bulgari hotel paris
Mingling Italian excellence with the magnificent culture of the City of Lights, the Bulgari Hotel Paris opens this month. In addition to 76 rooms, the hotel will feature a Bulgari Spa, Bulgari Bar, Lounge. And Il Ristorante – Niko Romito, curated by the eponymous three Michelin star Chef – Dec 2
22. etéreo auberge
This month, Auberge Resorts Collection is debuting its latest luxury resort in Mexico. It is located in the new Kanai development in the Riviera Maya. Etéreo, the Spanish word for heavenly, is built into a lush mangrove forest that abuts a white-sand beach that is home to the region's largest reef
23. renaissance bali nusa dua
Renaissance Bali Nusa Dua Resort will open this month. The decor of this resort is inspired by Balinese theater. It boasts a beach club, organized kids activities and numerous international dining options including an Indonesian restaurant
[white_box]
best destinations for a last-minute trip before the end of 2021
read more >
[/white_box]
we want a taste of
24. metropolitan cooking and entertaining show
The 15th annual Metropolitan Cooking and Entertaining Show at the Washington Convention Center in DC will host more than 400 exhibitors, including specialty food companies, caterers, party planners, personal chefs, kitchen planners and appliance manufacturers. The highlight of the weekend is the appearances and cooking demonstrations by award-winning local and national chefs/cooking personalities. Some include Carla Hall and Martha Stewart – Dec 4 – 5
25. habits de lumière
The annual Habits de Lumière in Epernay (the capital of Champagne) celebrates three days of events, drinks and food along the famous Avenue de Champagne. There are installations in the streets, an exhibition of vintage cars; street theater; son et lumiere and music. Many of the major Champagne houses along the Avenue de Champagne are open to the public. There are Champagne bars, illuminations and tastings. The Festival also has a spectacular fireworks display – Dec 10 – 12
what else is going on?
holiday decorations and tree lightings
Nothing says the holidays in New York City like the window displays on Fifth Avenue, the Dyker Heights Christmas Lights in Brooklyn, the Winter Village in Bryant Park and the Rockefeller Center Christmas tree.
One of the city's most enduring holiday traditions, the Rockefeller Center Christmas Tree Lighting is Wednesday, December 1st  The 89th edition will be performed during the evening's NBC televised event.   Carrie Underwood, Mickey Guyton, Brad Paisley and more will be performing.
other notable commemorations
In addition to Christmas on the 25th, there are many other holidays and commemorations of note. December 1st is World Aids Day, dedicated to raising awareness of the AIDS pandemic caused by the spread of HIV infection, and mourning those who have died of the disease.
National Day in the United Arab Emirates, on December 2nd, celebrates the union of the original seven emirates in 1971 with fireworks, car rallies and dance shows.
winter holiday celebrations
Hanukkah continues, and concludes on Monday, December 6th. Boxing Day is celebrated on December 26th in the UK and also in a number of other countries that previously formed part of the British Empire. The African-American celebration of Kwanzaa begins that same day.
new year's eve
And of course there is New Year's Eve on December 31st. Many will mark the occasion by eating a grape with each of the twelve chimes of a clock's bell in Spain and Mexico.  In France and other French-speaking areas, families will celebrate le Réveillon de la Saint-Sylvestre. In London, Big Ben will chime – in New York, a crystal ball will drop. Buddhist temples ring their bells 108 times at midnight to banish bad thoughts and behavior in Japan. In Singapore, "wishing spheres" bear the written wishes of thousands of people.
For each country in its own way, it's a moment of renewal, rejoicing, redemption and hope. Wherever December takes you, we hope it's luminous.
what to do to have true luxury experiences in december 2021
That's it. Our luxury calendar of the best luxury events and true luxury experiences in December 2021. What are you most excited about?
join our community
For access to insider ideas and information on the world of luxury, sign up for our Dandelion Chandelier Newsletter here. And see luxury in a new light.
This article contains affiliate links to products independently selected by our editors. As an Amazon Associate, Dandelion Chandelier receives a commission for qualifying purchases made through these links.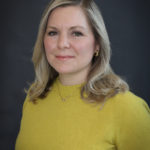 Jillian Tangen is the Head of Research at Dandelion Chandelier and a former Senior Research Analyst at McKinsey & Co and Analyst at Shearman & Sterling. She is an avid fan of Nordic design, having owned an independent lifestyle store and sales agency focused on emerging Scandinavian design. Jillian lives in New York and is married with three young children. She loves cross-country skiing, the New York Rangers, reading, travel and discovering new brands.