Luxury Dream Events: World's Top 25 on the Calendar in January 2022
All products are independently selected by our editors. If you buy something, we may earn an affiliate commission.
Our Luxury Calendar provides a comprehensive overview of the top events unfolding around the world every month. Some are micro-luxuries (like a really good book) and others are on a grand, epic scale. Personally, if schedules and money were no object, and we could do anything we'd like, here are our top picks for the best luxury events and experiences in the world in January 2022. Consider it your luxury calendar of the can't-miss events in fashion, art, music, sports, travel and culinary arts in the month of January 2022.
luxury calendar: how to have a brilliant January 2022
January is all about contrasts and unpredictable combinations: fire and ice, excess and restraint, tradition and modernity, an ending and a beginning. So what better time is there than now for all of us to chart a new course?
[white_box]
Join our community
For access to insider ideas and information on the world of luxury, sign up for our Dandelion Chandelier newsletter. And see luxury in a new light.
sign up now >
[/white_box]
The month of January will take us outdoors for a number of traditional winter happenings to greet the new year.  There's Aspen's annual "toast to winter" known as Wintersköl and the opening of a brand new ski-in/ski-out Pendry Park City that's just perfect for well-heeled snow bunnies.  And who doesn't love the annual New Year's Day NHL Winter Classic?
But if snow's not your thing, don't worry, there's plenty for you too, including the Winter Antiques Show at the Park Avenue Armory and a chance at bidding on a new vintage ride at the annual RM Sotheby's Arizona Sale.   Or what about Mapping Fiction at LA's Huntington Library, a taste of the Naples Winter Wine Festival or the glamorous Paris Haute Couture Shows?
Looking to just kick back and relax in the new year?  Julian Fellowes' new drama The Gilded Age is premiering on HBO.  And for movie buffs, the Sundance Film Festival returns.
Where will January 2022 take you?
the best events in the world of luxury in January 2022
It's hard to narrow the list down to just the top 25 picks in the world of luxury in January 2022, but here goes.
in January 2022, we want to see
1. the nhl winter classic
After being postponed due to Covid last year, Target Field in Minneapolis, Minnesota will play host to the NHL Winter Classic with the Minnesota Wild taking on the St. Louis Blues – Jan 1
2. mapping fiction at the huntington library
Dive into literary maps, both figurative in the case of a typescript draft of James Joyce's Ulysses and literal with J.R.R. Tolkien's map of Middle Earth, in an exhibition titled Mapping Fiction at LA's Huntington Library. Among the 70 items on display, other imaginary maps include Lewis Carroll's 1876 edition of The Hunting of the Snark, Robert Louis Stevenson's maps from Treasure Island and Kidnapped and Octavia E. Butler's maps from notes for Parable of the Talents – Jan 15 – May 2
3. the sundance film festival
This year's Sundance Film Festival will feature a diverse slate of 82 titles — including 39 by first-time feature directors — in a variety of genres that explore myriad themes, like tackling grief and battling the status quo – Jan 20 – 30
4. the paris haute couture shows
The Paris Haute Couture Shows return for another sparkling season.  In addition to the Chambre Syndicale's official members, like Chanel, Schiaparelli and Dior and its correspondent members including Valentino and Iris Van Herpen, the Parisian calendar will welcome Ralph Rucci and Moscow-based Yanina Couture – Jan 24 – 27
5. gwendolyn brooks at the morgan library & museum
New York's Morgan Library & Museum will celebrate the life and work of American poet Gwendolyn Brooks with its new exhibition A Poet's Work In Community. Materials on display include inscribed copies of many of her books, published with graphic covers by Black-owned presses – Jan 28 – Jun 5
[white_box]
Related Post
Monthly horoscope life and love guide for every zodiac sign January 2022
read more >
[/white_box]
in January 2022, we want to read
6. mindful mixology
From Dry January to Sober October, moderation is having a moment. Mindful Mixology: A Comprehensive Guide to No- and Low-Alcohol Cocktails ($40) from spirits expert Derek Brown (newly minted mindful drinker himself) shows the sober and sober-curious how to mix complex, sophisticated low- and no-proof drinks – Jan 18
7. unbelievably vegan
Charity Morgan's new cookbook, Unbelievably Vegan: 100+ Life-Changing, Plant-Based Recipes, features plenty of all-vegan recipes packed with flavor – perfect for anyone who is looking to transition into eating less meat in 2022 – Jan 18
in January 2022, we want to watch
8. women of the movement
Gina Prince-Bythewood (Love and Basketball) will helm Women of the Movement, a historical drama about Mamie Till-Mobley, the mother of Emmett Till, played by the Tony-winning star of the Tina Turner musical, Adrienne Warren. Jay-Z and Will Smith are producers on the ABC miniseries – Jan 6
9. the 355
Named after a female spy during the Revolutionary War, The 355 follows a group of international agents – all women. They band together to track down a dangerous mercenary with a powerful weapon. The cast brings together a set of amazing actresses. Including Jessica Chastain, Lupita Nyong'o, Diane Kruger, Penelope Cruz and Fan Bingbing – Jan 7
10. cyrano
Director Joe Wright, who's previously taken on adaptations of literary heavyweights Pride and Prejudice and Anna Karenina, turns his attention to another classic. This time, he's filmed a musical version of Cyrano, based on the 2018 stage show – Jan 21
11. the gilded age
HBO's The Gilded Age is set in 1880's New York City, in the era following the Civil War. Where old-money families who have dominated American high society since before the American Revolution clash with up-and-comers amassing vast fortunes from the railway, coal and copper industries. Christine Baranski and Cynthia Nixon play the matriarchs of an old guard family. Carrie Coon stars as a newcomer to their posh neighborhood – Jan 24
12. morbius
Jared Leto stars as Morbius, the living vampire, in the latest Spider Man spinoff from Marvel,- Jan 28
[white_box]
Related Post
15 best books to feel the winter vibe of the month of January
read more >
[/white_box]
In January 2022, we want to hear
13. prototype
Organized by Beth Morrison Projects and the arts organization HERE, Prototype: Opera Theatre Now is celebrating its 10th season. This year's event will include a mass vocal event, "The All Sing," by Daniel Bernard Roumain and Marc Bamuthi Joseph; "The Hang," about the death of Socrates, with book and lyrics by Taylor Mac and music by Matt Ray; a double bill of character studies with music by Emma O'Halloran and libretto by Mark O'Halloran; "Cannabis! A Viper Vaudeville," a concert work about marijuana by Grace Galu; and "Book of Mountains and Seas," a reflection on nature by the composer Huang Ruo and the director and designer Basil Twist – Jan 7 – 16
14. penelope
André Previn's final work, Penelope at Carnegie Hall retells the story of the woman who stood strong awaiting the return of her wandering husband, Odysseus. The protagonist is portrayed by both soprano Renée Fleming and actress Uma Thurman. The Emerson String Quartet and the pianist Simone Dinnerstein join them – Jan 23
15. songs of struggle, compassion and redemption
Troubled by the onslaught of killings of unarmed black men, Emmy Award-winning composer Joel Thompson wrote his Seven Last Words of the Unarmed in 2015, after finding Brooklyn-based journalist and artist Shirin Barghi's #lastwords project on the same subject. The piece will be featured alongside music by J.S. Bach, Abbie Betinis, George Walker and Philip Lawson in Songs of Struggle, Compassion and Redemption at All Souls Church – Jan 23
in January 2022, we want to check out
16. consumer electronics show (ces)
Wanna know what's next in tech? The annual Consumer Electronics Show (CES) in Las Vegas will showcase new technologies and products from the world's biggest tech brands – Jan 5 – 8
17. aspen wintersköl
Wintersköl, Aspen's annual "toast to winter," dates back to a quiet January in 1951 when local Aspenites decided to celebrate Aspen's unique Nordic lifestyle with an eclectic weekend of festivities – Jan 13 – 16
18.barbados sailing week
Looking for a beach getaway?  Head to the Caribbean for Barbados Sailing Week, including the 87th Round Barbados Race – Jan 18 – 23
19. the winter antiques show
Held at the historic Park Avenue Armory in New York City, the Winter Antiques Show will feature a dynamic mix of works dating from ancient times through the present day – Jan 21 – 30
20. rm sotheby's arizona sale
RM Sotheby's is kicking off its 2022 auction calendar with its 23rd annual Arizona Sale at the Arizona Biltmore Resort & Spa. Among the cars being offered up for sale is a Lexus LFA,of which there have only been 500 ever built – Jan 27
[white_box]
Related Post
35 chic winter fashions to love in January 2022
read more >
[/white_box]
in January 2022, we want to check into
21. mama shelter
Close to the famous Avenida da Liberdade, Mama Shelter arrives in the heart of Lisbon this month. Mama Lisboa features 130 rooms and an all-day restaurant with a brick oven pizzeria
22. pendry park city
Set in the heart of Canyons Village at Park City Mountain, the spectacular ski-in, ski-out Pendry Park City offers a modernist take on the traditional alpine lodge. Paying homage to the surrounding mountain landscape, the resort boasts warm, natural design elements that create a contemporary, open feel, while offering 153 guestrooms, suites, and residences, each with floor-to-ceiling windows and curated artwork
23. anantara world islands dubai resort
Opening in Dubai's World Islands archipelago, Anantara World Islands Dubai Resort features 70 suites, beach and pool villas, with in-room spa treatments, a gym and a kids' club. The dining options include Mediterranean, Arabic-Indian and freshly caught seafood
in January 2022, we want a taste of
24. the key west food & wine festival
Celebrating 13 years of flip flops and feet in the sand is the annual Key West Food and Wine Festival which showcases a wide range of wines and inventive cuisine at iconic locations on the island – Jan 26 – 30
25. the naples winter wine festival
Among the most successful charity wine auctions, the Naples Winter Wine Festival in Florida raises millions of dollars annually for the Naples Children & Education Foundation, whose grants have impacted more than 200,000 under-served children in the region – Jan 28 – 30
what else is going on in the world in January 2022?
January gets right down to business with New Years Day on the 1st, so get those hangover cures ready.  Martin Luther King Jr. Day is Monday the 17th.  Commemorate his accomplishments with a visit to one of the growing number of civil rights museums opening across the US.
Finally, the official color of the year is Very Peri, a new Pantone color whose courageous presence encourages personal inventiveness and creativity.  So dress appropriately. We're gonna need people to be smart in every possible sense of the word in 2022.
what to do to have true luxury experiences in january 2022
That's it. Our calendar of the best luxury events and experiences in January 2022 in fashion, culture, art and more. What are you most excited about, dear reader?
join our community
For access to insider ideas and information on the world of luxury, sign up for our Dandelion Chandelier Newsletter here. And see luxury in a new light.
This article contains affiliate links to products independently selected by our editors. As an Amazon Associate, Dandelion Chandelier receives a commission for qualifying purchases made through these links.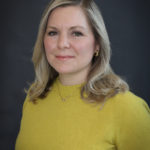 Jillian Tangen is the Head of Research at Dandelion Chandelier and a former Senior Research Analyst at McKinsey & Co and Analyst at Shearman & Sterling. She is an avid fan of Nordic design, having owned an independent lifestyle store and sales agency focused on emerging Scandinavian design. Jillian lives in New York and is married with three young children. She loves cross-country skiing, the New York Rangers, reading, travel and discovering new brands.