Epic Valentine's Day Playlist of 20 of the Best Iconic Love Songs
All products are independently selected by our editors. If you buy something, we may earn an affiliate commission.
Need some tunes to accompany your Valentine's Day plans this year? Look no further. Our correspondent Abbie Martin Greenbaum has curated an epic Valentine's Day playlist of 20 of the best and most iconic love songs ever, both classic and new, from some of our favorite artists.
Best classic and new love songs for your Valentine's Day playlist
Happy Valentine's Day! We hope that your February 14th is filled with love, romance, and maybe even a little bit of magic. And we can help with that magic – by giving you an epic Valentine's Day playlist.
[white_box]
Join our community
For access to insider ideas and information on the world of luxury, sign up for our Dandelion Chandelier newsletter. And see luxury in a new light.
sign up now >
[/white_box]
It's a funny thing, choosing the greatest love songs of all time. When you think about it, aren't most songs about love?  We would guess at least fifty percent of music (and probably more), and that number gets even bigger when you expand to include breakup ballads (which may very well be what you need today) and other songs about love lost. And it makes sense to us, all these love songs – there's no feeling in the world that's as universal. No feeling that leads to such an outpouring of emotion. Of course, you would want to sing about it.
So here are our twenty choices for the world's greatest love songs – but you know that this list could go on forever. An infinite soundtrack of love. We hope you enjoy.
Valentine's Day playlist of 20 of the best classic and new love songs
Many love songs are slow or even somber, so we appreciate one that makes us want to get out on the dancefloor. And don't we all want someone to love us just the way we are?  The Bruno Mars classic fills our hearts with butterflies every time. (And though we aren't going to double dip with artists here, Marry You would also be a strong choice.)
No list of anything music-related is ever complete without Beyoncé, and though there were many Beyoncé love songs to choose from, "Love on Top" is always a favorite.
It might be the dead of winter, but that's the thing about love – it makes you feel like the sun is always shining. And so we give you "Strawberry Blonde," which is famously Mitski's happiest song.
[white_box]
Related Post
10 new romance novels right on time for Valentine's Day 2022
read more >
[/white_box]
We know that you think the love of your life is the best – and so is this iconic song. We also have a soft spot for the emotional cover from Schitt's Creek.
We know that "All Too Well (10 Minute Version) (Taylor's Version)" is having a moment, but let's not forget that Swift has also written some happy love songs – and her most famous is probably "Love Story," which finally gives Romeo and Juliet the happy ending they deserve.
We had to have at least one song that paid tribute to a specific kind of love – the kind of love that isn't yours anymore. Many of us have someone out there we'd like to get back to, and this is the day that person is bound to be on our minds.
7. deja vu by Olivia Rodrigo
Though it's true that Rodrigo's song describes a relationship that's in the past, it manages to capture those little moments of young love that can be so hard to describe. "Strawberry ice cream/One spoon for two." And it tells the universal tale of the first time you see your ex with somebody new.
We have all been there before – alone in our room, dreaming about someone who's not there. If that's you today, make sure to listen to the classic song.
Many love songs are actually about longing – and most of them are devastating. We are grateful for the way "One Fine Day" fills us with hope. When it comes to love, you never know what might happen. You never know who might be yours one day.
[white_box]
Related Post
15 chic luxury fashion brands best to wear for Valentine's Day 2022
read more >
[/white_box]
Like many songs on this list, this one has many covers – but we simply had to give you the original. Always a classic, and here to remind you of what love looks like at its best.
It was nearly impossible to choose between this and "Ain't No Mountain High Enough," but we had to go with this one. A Valentine's Day necessity.
It's time to start slowing things down – and how better to do that than with "The Book of Love"?
This is one of those love songs that's easy to get lost in – both in Legend's heart-stopping voice, and in the lyrics about his love for his wife. "Love your curves and all your edges/All your perfect imperfections." In the year of its release, it was the most-covered song on YouTube – no surprises there.
"Crazy For You" manages to capture the reckless desire of the Meet Cute – a crucial moment for any couple. There's nothing like the first moment you lay eyes on someone.
A song that's so good, you can even forget that it once appeared on a "Fifty Shades of Grey" soundtrack. Congratulations to Rihanna on her recent pregnancy announcement!
Though you may know this better as a Bruce Springsteen song, there's something about the Soccer Mommy cover. If you haven't heard it before, check it out.
[white_box]
Related Post
21 songs that make the best playlist for February 2022
read more >
[/white_box]
We dare you to think of a better song to score your romantic evening – it's impossible. Play this on Valentine's Day, and you're in for a great night.
Though it may be better known as a father-daughter dance song, we think it counts.
It's been covered so many times, it was hard to know which version to choose. We went with the original.
Without a doubt, the greatest love song of all time.
Valentine's Day playlist of classic and new love songs
join our community
For access to insider ideas and information on the world of luxury, sign up for our Dandelion Chandelier Newsletter here. And see luxury in a new light.
This article contains affiliate links to products independently selected by our editors. As an Amazon Associate, Dandelion Chandelier receives a commission for qualifying purchases made through these links.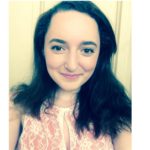 Abbie Martin Greenbaum grew up in New York City and currently lives in Brooklyn, where she drinks a lot of coffee and matches roommates together for a living. At Oberlin College, she studied English and Cinema, which are still two of her favorite things, along with dessert and musical theater. She believes in magic.