Luxury Dream Events: Top 25 on the Calendar March 2022
All products are independently selected by our editors. If you buy something, we may earn an affiliate commission.
Our Luxury Calendar provides a comprehensive overview of the top events unfolding around the world every month. Some are micro-luxuries (like a really good book) and others are on a grand, epic scale. Personally, if schedules and money were no object, and we could do anything we'd like, here are our top picks for the best luxury events and experiences in the world in March 2022. Consider it your luxury calendar of the can't-miss events in fashion, art, music, sports, travel and culinary arts in this month of March 2022.
luxury calendar: how to have a brilliant march 2022
In like a lion, and out like a lamb, or will it be the other way 'round? March is hard to predict, not to mention there's that unfortunate business about the Ides. But come what may, it's nearly spring in the Northern Hemisphere: time to get focused on ending winter on a high note.
[white_box]
Join our community
For access to insider ideas and information on the world of luxury, sign up for our Dandelion Chandelier newsletter. And see luxury in a new light.
sign up now >
[/white_box]
Across the globe there will be events celebrating renewal, forgiveness, fresh starts and flowers. Fashioning Masculinities: The Art of Menswear opens at the V&A in London. South by Southwest returns live and in person with Lizzo in Austin, Texas. The St. Barths Bucket Regatta sets sail. Daniel Craig and Ruth Negga star in Macbeth. And foodies gather for the Melbourne Food and Wine Festival in Australia.
Closer to home you will find plenty to stream, including season 2 of Bridgerton and March Madness.  And of course, women of power and purpose will gather to celebrate Women's History Month.
the best events in the world of luxury in march 2022
It's hard to narrow the list down to just the top 25 picks in the world of luxury in March 2022, but here goes.
we want to see
1. bridget riley: perceptual abstraction
The Yale Center for British Art will mount the first American survey of Bridget Riley's work in decades titled Perceptual Abstraction. Now 90 years old, the London-born Riley has long been celebrated for her dazzling experiments in geometric abstraction, including an impressive Op Art practice – Mar 3 – Jul 24
2. dakota modern: the art of oscar howe
Oscar Howe challenged the art establishment's preconceptions and definitions of Native American painting. Dakota Modern: The Art of Oscar Howe at the National Museum of the American Indian will trace his earliest works, made in the 1930s, when he was still a high school student, through the 1950s and 1960s, when he came upon the realization that there was no contradiction between tradition and innovation – Mar 11 – Sep 11
3. march madness
Get your brackets ready! The NCAA Division I Basketball Tournament – aka March Madness – kicks off mid month. Election Sunday will take place on March 13th this year. This is when the NCAA Division I Men's Basketball Committee reveals which 68 teams have made the field for that year's basketball championships – Mar 15 – Apr 4
4. fashioning masculinities: the art of menswear
The V&A Museum in London is opening its first major menswear exhibition, Fashioning Masculinities: The Art of Menswear, featuring looks by Harris Reed, Gucci, Grace Wales Bonner, Rick Owens, JW Anderson, Comme des Garçons, Raf Simons and Craig Green. The exhibition will celebrate the power, artistry and diversity of masculine attire and appearance, with around 100 looks from fashion's legendary designers and rising stars alongside 100 historical treasures and acclaimed artwork – Mar 19 – Nov 6
[white_box]
Related Post
what to wear in March 2022
read more >
[/white_box]
5. macbeth
Daniel Craig is Macbeth in this limited Broadway run of the Scottish play at New York's Longacre Theatre, in which an ambitious nobleman, egged on by witches, murders his way to the crown; the Ethiopian-Irish actor Ruth Negga, of Loving and Passing, joins him as the ruthless Lady M – Mar 29 – Jul 10
we want to read
6. ysl lexicon: an abc of the fashion, life, and inspirations of yves saint laurent
The world's leading authorities on fashion and design celebrate the 60th anniversary of YSL's first runway presentation with YSL Lexicon ($65), diving into the designer's extensive archives and impact on the world of fashion – Mar 22
7. frida kahlo: the masterworks
Just in time to enjoy alongside the Immersive Frida Kahlo Experience is Frida Kahlo: The Masterworks ($50) from Roxana Velásquez which provides a rich overview of the fascinating life and career of internationally renowned Mexican artist – Mar 29
we want to watch
8. the dropout
If your interest in Elizabeth Holmes hasn't been satisfied by the popular podcast, bestselling book or documentary, then you're in luck, because Hulu is dropping The Dropout this month. Oscar nominee Amanda Seyfried stars as the black turtleneck wearing Stanford dropout who promised to revolutionize the healthcare industry with her blood-testing company and instead became the face of one of the greatest cautionary tales in Silicon Valley history – Mar 3
9. the batman
Robert Pattinson dons the bat suit for this delayed DC adventure, The Batman. Zoë Kravitz is Catwoman, Paul Dano the Riddler and Colin Farrell Penguin – Mar 4
10. windfall
Lily Collins and Jesse Plemons star as a rich couple who arrive at their holiday home only to find a man trying to rob them in the Hitchcockian thriller Windfall on Netflix – Mar 18
11. bridgerton
Lady Whistledown has been sharpening her skills for season 2 of Bridgerton on Netflix which will center around Jonathan Bailey's Anthony Bridgerton and his relationship with new cast member Simone Ashley's character, Kate Sharma – Mar 25
12. everything everywhere all at once
Everything Everywhere All At Once stars Michelle Yeoh as a reluctant hero crossing infinite universes – Mar 25
[white_box]
Related Post
love guides and horoscopes for every sign of the zodiac for March 2022
read more >
[/white_box]
we want to hear
13. one night only: an evening with norm lewis
Emmy, SAG and Tony Award nominee Norm Lewis will premiere his solo concert program with The New York Pops, led by Music Director and Conductor Steven Reineke at Carnegie Hall. One Night Only: An Evening with Norm Lewis highlights Norm's illustrious career on stage, including his leading roles in Les Misérables, The Phantom of the Opera, Porgy and Bess, and Sweeney Todd – Mar 4
14. things are great by band of horses
Seattle indie rock band Band of Horses will release its sixth album titled Things Are Great ahead of their tour with The Black Keys this summer – Mar 4
15. tame impala wild hearts tour
Tame Impala is returning to the Barclays Center for two nights with its Wild Hearts Tour – Mar 14 – 15
16. buku
Tyler the Creator will headline BUKU Music + Art Project in New Orleans. Taking its name from the French word, "beaucoup," meaning plenty, the festival features live music, local art, world-renowned food vendors, and even riverboat cruises along the Mississippi – Mar 25 – 26
we want to check out
17. outsider art fair
Fêting its 30th anniversary, the Outsider Art Fair returns to New York's Metropolitan Pavilion a bit later than usual. Nonetheless its compelling roster of exhibitors from the United States, UK, France, Japan and Australia is very much the same – Mar 3 – 6
18. rm sotheby's amelia island sale
For the 23rd year, RM Sotheby's will host its annual Amelia Island Sale in Florida at the Ritz Carlton.  Highlights include a Bugatti Chiron Sport, Ferrari LaFerrari, 300SL Gullwing and a McLaren Speedtail, in addition to a 1934 Packard Twelve Individual Custom Convertible Victoria by Dietrich – Mar 5
19. south by southwest
Austin's annual South by Southwest festival of music, media and movies is back in person for the first time since 2019. It will feature keynote speakers like the Pfizer chief executive, Dr. Albert Bourla, eight-time Grammy-winner Beck, Lizzo and the world premiere of Everything Everywhere All At Once – Mar – 11 – 20
20. cheltenham festival
The Cheltenham Festival, an annual horse race in Gloucestershire, England. The race's prize money is second only to the Grand National, and the event draws many of the best British and Irish-trained horses – Mar 15 – 18
21. st. barths bucket regatta
St. Barth's second-biggest event following the famed New Years Eve celebrations is the annual St. Barths Bucket Regatta.  Running for more than three decades, the event is expected to welcome more than 40 super yachts this year – Mar 17 – 20
[white_box]
Related Post
top travel destinations in the month of March
read more >
[/white_box]
we want to check into
22. andaz prague
Located right in the center of the city's most historic and central district,the new Andaz Prague is set in a building known as the "Sugar Palace," originally built in 1916. The completely renovated building will be home to 175 well-appointed guest rooms, a restaurant serving "modern versions of Czech comfort food through the art of bistronomy" and a cocktail bar, plus a spa and fitness center – Mar 1
23. stanly ranch
Auberge is set to open Stanly Ranch on the southern edge of Napa Valley this month. At the resort, guests can stay in one of 78 cottage suites, complete with outdoor firepits and vineyard views. Activities abound, starting with a focus on wellness. At Halehouse at Stanly Ranch, start a weekend detox in a spa pool before joining a yoga class followed by a specialized spa treatment. There's also hikes, hot air balloon rides and even a trip in a World War II vintage airplane are on the menu for those looking for a little more adventure.
we want a taste of
24. world of pinot noir
At the Ritz Carlton Bacara in Santa Barbara, California, the annual World of Pinot Noir event gathers the foremost Pinot Noir wineries and winemakers. There will also be renowned chefs, sommeliers and leading wine scholars participating in this seaside celebration – Mar 3 – 5
25. melbourne food and wine festival
At the Melbourne Food and Wine Festival, visitors will be treated to over 200 events, including food and wine tastings and culinary demonstrations. One of the highlights is the world's longest lunch. 1,700 diners will gather for three decadent courses – Mar 25 – Apr 9
what else is going on in March 2022?
celebrations of women leaders
International Women's Day will be celebrated on March 8th with hundreds of events worldwide. This year's theme is #BreakTheBias.
celebrations of spring flowers
The coming of spring in the Northern Hemisphere will usher in Hanami. This is the Japanese traditional custom of enjoying the transient beauty of flowers. Pilgrimages to view the blossoms begin in late March and last until early May.
This year, Tokyo's sakura blossoms are expected to start opening around March 23rd. While in Kyoto they're expected around March 27th.
The glamorous Bal de la Rose, held annually in the Salle des Etoiles in Monte-Carlo, will be held on March 19th. The Rose Ball was initiated by Princess Grace of Monaco in 1954, and helps raise funds for her Foundation. A different rose and a distinct scent are selected each year as the ball's theme.
America's National Cherry Blossom Festival in Washington, D.C starts on March 20th.
a festival of reconciliation
The Hindu festival of Holi will be observed starting March 18th. Also known as the Festival of Colors, it signifies the victory of good over evil and the arrival of spring. For many it is also a day to repair broken friendships. People gather on the streets for a giant color fight. Here, they throw dyed powder onto each other using the revelry as a chance to connect with others.  It is to let go of any past grievances.
and more!
On top of that, Mardis Gras returns to the streets of New Orleans on March 1st. Daylight Savings Time begins on March 13th, St. Patrick's Day is the 17th, the vernal equinox is the 20th and Mother's Day in the UK is March 27th.
what to do to have true luxury experiences in march 2022
That's it. Our luxury calendar of the best luxury events and true luxury experiences in March 2022. What are you most excited about?
join our community
For access to insider ideas and information on the world of luxury, sign up for our Dandelion Chandelier Newsletter here. And see luxury in a new light.
This article contains affiliate links to products independently selected by our editors. As an Amazon Associate, Dandelion Chandelier receives a commission for qualifying purchases made through these links.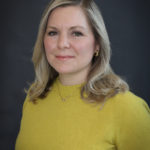 Jillian Tangen is the Head of Research at Dandelion Chandelier and a former Senior Research Analyst at McKinsey & Co and Analyst at Shearman & Sterling. She is an avid fan of Nordic design, having owned an independent lifestyle store and sales agency focused on emerging Scandinavian design. Jillian lives in New York and is married with three young children. She loves cross-country skiing, the New York Rangers, reading, travel and discovering new brands.