The 5 Best Places for Romantic Luxury Vacation in French Riviera
All products are independently selected by our editors. If you buy something, we may earn an affiliate commission.
Our correspondent Jillian Tangen has curated a list of the 5 best places for a romantic luxury vacation in the French Riviera this summer, including suggestions on the top hotels, museums, beaches and marvelous activities to pursue in Nice, St. Tropez, Cannes and other iconic spots on the Côte d'Azur.
now is the perfect time for a romantic luxury vacation in the French Riviera
Elegant, dazzling and seductive, the French Riviera or the Côte d'Azur as it's known in France, is one of the most magical places in the world. From stunning beaches to upscale resorts, to days spent wine tasting and enjoying renowned local culinary delights. Not to mention the numerous museums teeming with famous names like Matisse, Picasso and Warhol to name a few. There's no shortage of delights to indulge in.
[white_box]
Join our community
For access to insider ideas and information on the world of luxury, sign up for our Dandelion Chandelier newsletter. And see luxury in a new light.
sign up now >
[/white_box]
For those looking for a romantic destination this summer and beyond, look no further.
Whether you prefer the all-out luxury of Saint Tropez, the glitz of Monaco or the charm of a more secluded hideaway, there's a destination on this iconic coastline for you.
[white_box]
Related Post
How to channel the glamorous fashion style of the French Riviera
read more >
[/white_box]
Below, we've highlighted five of the most beautiful towns on the Côte d'Azur, both big and small, to inspire your next vacation. The only problem we foresee is choosing which places to go – and having to come home. C'est la vie.
5 best places for a romantic luxury vacation in the French Riviera this summer
1. nice
Nice is one of France's dreamiest destinations on the Côte d'Azur. From the sparkling aqua waters of the Baie des Anges, the ochre streets, the blossoming parks, Nice Jazz Festival, the local cuisine (you must try both Pissaladieres and ratatouille) and the buzzing arts culture, it's no wonder it's considered "the capital of the south of France."
For the art inclined, be sure to visit the Musée d'Art Moderne et d'Art Contemporain which features pop art pieces by Andy Warhol and Roy Lichtenstein and work by new realist artists Arman and Yves Klein, who lived and worked in Nice. There's also the Musée Matisse, which is home to one of the world's largest collections of his work. Visit the colorful flower markets. Stroll hand in hand, dine and sip champagne along The Prom.
Book the historic Hotel Negresco overlooking the beach and the Promenade des Anglais. From Louis XIII style to modern art, 5 centuries of history are exhibited throughout the hotel. The intimate Art Deco style Hotel Royal-Riviera is another option. In addition to a private beach it features a heated pool and wellness center. You can pamper yourselves with marine Thalgo spa treatments.
2. cannes
While Cannes may be best known for its famous Film Festival, celebrities and dazzling nightlife, there's plenty more to this glamorous Mediterranean town. Explore the quaint old quarter of Le Suquet, admire the view from the church of Notre-Dame d'Esperance or indulge in a little retail therapy on the Rue d'Antibes. Or the iconic and glamorous Croisette.
Cannes is the perfect jumping-off point for exploring the Cote d'Azur by boat. SamBoat offers a wide array of vessels to hire for the day – from small motorboats to glamorous yacht, sailboat or catamarans – many of which come with a skipper to take charge of the helm. There's nothing more romantic than a sunset cruise, right?
There are few better places to enjoy some fun in the sun than the historic Hôtel Martinez, home of the storied Cannes Film Festival. It underwent a major facelift in 2018 but has retained its Roaring Twenties vibe. Alternatively, Hotel Tiara Yaktsa offers an earthy Moroccan theme with rosewater-perfumed halls and gorgeous gardens for intimate walks.
[white_box]
Related Post
8 best skincare products for luxury travel this Summer
read more >
[/white_box]
3. antibes
Can't choose between Cannes and Nice? Set just in between is the lovely resort town of Antibes. It's just a 15-minute train ride from both. So you can use Antibes as an easy home base. Much more relaxed than its neighbors, you can relax on the beach, admire the port's impressive yachts or enjoy panoramic views from Fort Carré, an impressive 16th-century port. Don't miss the Picasso Museum, housed in an old castle where Picasso once lived.
With sea views everywhere you look, the Hôtel Belles Rives is where the Scott Fitzgeralds took up residence when Francis was writing in the south of France and where they entertained all the jazz greats during wild parties.
And while five-star properties now line the French Riviera, none have acquired the mythic status that surrounds the Hotel du-Cap. It's also where F. Scott Fitzgerald spent many an evening in the 1920s and is the backdrop for his classic novel, Tender is the Night. Rita Hayworth met her real-life prince here and Edward Windsor took refuge here after his abdication. A stay here combines history and style in the most luxurious manner.
4. st. tropez
It's hard to believe that Saint Tropez was once just a peaceful fishing village. This was before the 1956 film And God Created Woman starring Briget Bardot put it on the map. Since then, the seaside town has established itself as one of the most romantic places for couples to go in the French Riviera. The entire village is readymade for a lover's stroll, linking arms and wandering through the Place aux Herbes and old streets hiding away old-timey cafés and upscale boutiques.
Stroll up to the Citadel or relax on the beach. Visit the Musee de l'Annonciade which houses Matisse, Signac and Bonnard and many other artists that were living in Saint-Tropez at the end of the 18th century.
Well-heeled travelers recharge at the Lily of the Valley wellness resort. There's also the newly refurbished and super sexy Épi 1959, a reimagined classic designed to feel like the golden-age glamor on the French Riviera, with a beach and pool scene Bridget Bardot herself would approve of.
[white_box]
Related Post
The 12 best chic and comfy travel shoes for women right now
read more >
[/white_box]
5. monaco
Though technically not France, Monaco is famous along the Riviera for its old-world luxury, glitzy casinos and scenic beaches. This makes it the perfect backdrop for a dreamy romance.
Its annual Formula 1 race turns heads, as do the ultra rich who dock their yachts, patronize the world-class restaurants and enjoy a night out on the town.
Immerse yourself in the splendor and glamor at the recently renovated  Place du Casino or the Monte-Carlo Beach. It is recently refurbished.
This landmark hotel recalls the glory days of Monte Carlo. A time when the pool area was full of glitterati and high-society notables, including Elsa Maxwell, the American gossip columnist and larger-than-life party hostess who helped launch the property in 1929.
Best luxury travel destinations for vacationing in the French Riviera
There you have it – five of the top towns to visit along the French Riviera. Just don't forget to pack some white trousers, a basket bag, some espadrilles and a Breton shirt to share in the chic coastal style. Bon voyage!
join our community
For access to insider ideas and information on the world of luxury, sign up for our Dandelion Chandelier Newsletter here. And see luxury in a new light.
This article contains affiliate links to products independently selected by our editors. As an Amazon Associate and member of other affiliate programs, Dandelion Chandelier receives a commission for qualifying purchases made through these links.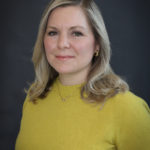 Jillian Tangen is the Head of Research at Dandelion Chandelier and a former Senior Research Analyst at McKinsey & Co and Analyst at Shearman & Sterling. She is an avid fan of Nordic design, having owned an independent lifestyle store and sales agency focused on emerging Scandinavian design. Jillian lives in New York and is married with three young children. She loves cross-country skiing, the New York Rangers, reading, travel and discovering new brands.