Decorate a Dormitory Room with 12 New Easy and Affordable Buys
All products are independently selected by our editors. If you buy something, we may earn an affiliate commission.
How are you feeling right now about dorm room décor? If you're like us, you probably bought or borrowed a bunch of used stuff from other students, friends, or family members. Or made a mad dash to Target only to find that all the good stuff was already gone (this totally happened to us again this year). If you're feeling like there's room to level up, fear not! It's never too late. Our correspondent Jillian Tangen has curated a list of tips on how to decorate a dormitory room, along with 12 easy, affordable and stylish décor buys right now.
new ways to decorate a college dormitory room this year
College move-in season is well underway. And if you're moving to a campus dorm room or an off-campus apartment this year, chances are you've been giving your future dwelling place a lot of thought.
Finally you get a chance to decorate your space exactly the way you want to.
What you may have come to realize, though, is that many dorm rooms and student apartments are just a tiny bit bland. Also slightly smaller than you may have envisioned – okay, much smaller.
Don't worry though. You can still make your college place a stylish sanctuary where you and your friends will want to hang out.
We've done some prowling around, and found some ideas and inspirations to help you get going – all on a student budget. All of our picks are available online for delivery right to your campus – no car needed.
Ahead, our 12 favorite dorm room ideas to get you inspired as you prepare to design a room – and a life – of your own. Happy decorating!
How to decorate a new dormitory room this year with easy and affordable décor buys
1. extra cozy bedding
After a long day of studying, sink into Brooklinen's cool, crisp Percale bedding and drift off into dreamland. The brand's Classic Move In Bundle ($506) features everything you need this side of the mattress, from dorm room friendly twin XL sheets to a fluffy duvet insert, a supportive pillow and even Laundress detergent to keep it all clean.
BUY NOW – $506.
[white_box]
Related Post
What is "collegecore" and how best to channel this fall fashion trend?
read more >
[/white_box]
2. personal touches
This may seem obvious, but bringing in decorative objects, meaningful mementos from home will help to make your dorm room feel more personal and spark joy. Print some favorite photos or Insta's onto Mixtiles (from $11) for easy and meaningful wall art.
BUY NOW – from $11.
3. pile on pillows
Jungalow's Bliss Pillow by Justina Blakeney x Loloi ($79) will add color, depth and texture to your room. Don't be afraid to splurge on more than one throw pillow, though. Not only will they dress up the place, they also serve as a great place for guests to crash.
BUY NOW – $79.
4. add a headboard
Another easy way to upgrade your room and add texture? Add a headboard like OYOY's Grid Headboard ($297). Your space will instantly be transformed.
BUY NOW – $297.
5. large wall tapestries
Skip posters (and the chance of having exactly the same ones on your wall as everyone else) Instead, consider investing in a large wall hanging like this handwoven Badera Wall Hanging (from $250) from The Citizenry. Not only is it a great way to cover a large area of wall space, but it will add a touch of sophistication to your living space.
BUY NOW – from $250.
[white_box]
Related Post
How to get happy: 11 takes on designer fashion dopamine dressing
read more >
[/white_box]
6. add some greenery
Plants can add color, verve and style to any space. A Spider Plant ($78) like this one from Terrain, requires little maintenance and will bear small white flowers in addition to forming a gorgeous cascading shape that makes it ideal for hanging baskets.
BUY NOW  – $78.
7. cover up the floor
Be sure to cover up your room's existing carpeting (or cold linoleum floor) with a cool rug like this stain resistant and washable Ruggable x Jonathan Adler Inkdrop Slate Blue Rug ($269). It will help anchor and brighten up the room.
BUY NOW – $269.
8. extra storage space
Add valuable storage space and lean into the school vibes with this sunny slim Metal Locker Storage Cabinet ($260) from The Novogratz. Made of powder coated metal, it's durable, lockable and also comes in green, orange or blue.
BUY NOW – $260.
9. let light shine
Typical dorm lighting is a little dreary. The standard overhead fluorescent lighting is not only harsh on the eyes, it's also disruptive to your sleep. Soften the mood and add a touch whimsy with Anthropologie's quirky brass Raccoon Table Lamp ($228).
BUY NOW – $228.
[white_box]
Related Post
What are the best movies set in the fall autumn season?
read more >
[/white_box]
10. a cool fridge
You're planning on getting a mini-fridge, so you might as well get one that's cool looking, right? Consider this chic retro style 3.2 Cubic Ft. Retro Bar Fridge Refrigerator ($200) from Frigidaire.
BUY NOW – $200.
11. grab a stool or two
Stools are an easy way to upgrade your space because they're multipurpose and lightweight. Menu's Afteroom Stool ($200) can be used as a side table, plant holder or even a media console when not being used as a chair.
BUY NOW – $200.
12. get organized
A clean, well-organized and stylish workspace can lead to brilliant thoughts and more productive time spent studying. We like Rifle Paper's cheerful Garden Party Desk Organizer ($26) so that your living space doesn't start to feel like an office. 'Cause that would just be wrong.
BUY NOW – $26.
how to decorate a dormitory room this year with easy and affordable buys
Those are our tips on how to decorate a college dwelling space, with easy, affordable and stylish decoration to upgrade your space with the best new dorm room décor this year. Now, go forth and crush it!
join our community
For access to insider ideas and information on the world of luxury, sign up for our Dandelion Chandelier Newsletter here. And see luxury in a new light.
This article contains affiliate links to products independently selected by our editors. As an Amazon Associate, Dandelion Chandelier receives a commission for qualifying purchases made through these links.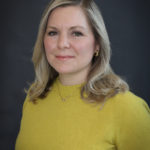 Jillian Tangen is the Head of Research at Dandelion Chandelier and a former Senior Research Analyst at McKinsey & Co and Analyst at Shearman & Sterling. She is an avid fan of Nordic design, having owned an independent lifestyle store and sales agency focused on emerging Scandinavian design. Jillian lives in New York and is married with three young children. She loves cross-country skiing, the New York Rangers, reading, travel and discovering new brands.