Are you ready for the fall? To lend a hand, we've rounded up the autumnal treats perfect for dinner parties, holiday gatherings, or just because. If you don't have the ability or time to make dessert yourself, here are the best luxury gourmet autumn sweet treats you can buy this year.
what are the best cakes, pies and other sweet treats to buy online this fall?
Expert bakers, chocolatiers, confectioners and pastry chefs have taken all of the basic elements of a fall dessert and amped them up to gourmet status.
If you're entertaining anytime between September and Thanksgiving, consider these an ideal shortcut to the perfect dessert course.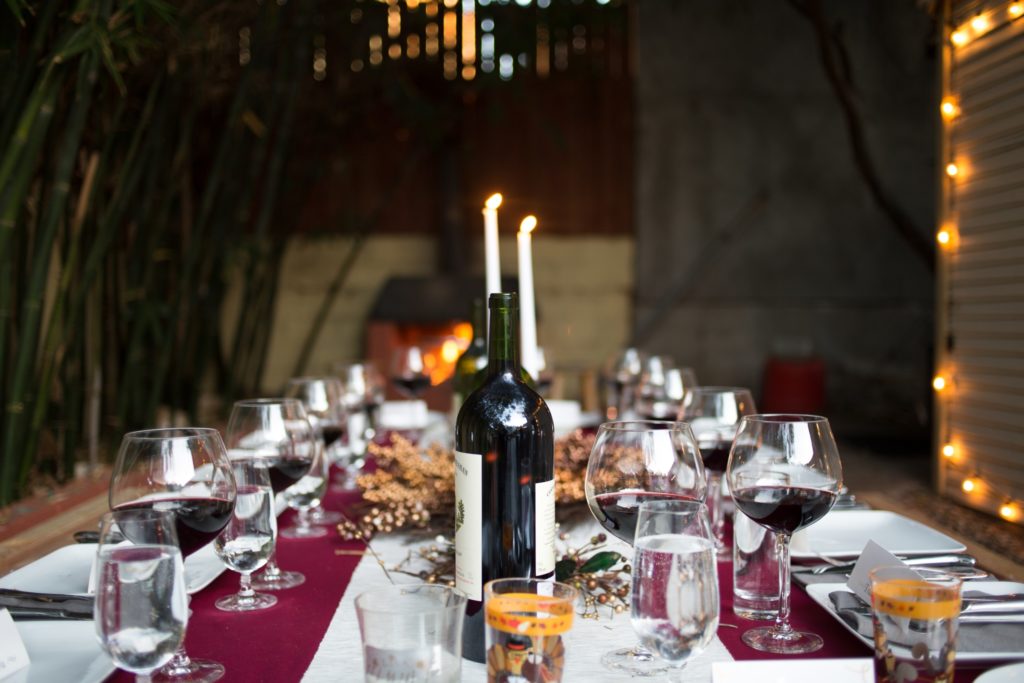 1. Apple
There are so many amazing, delicious options for ordering a fresh-baked apple pie online that we've devoted an entire post just to that topic, which you can find here.
Apple Spice Rum Cake ($65) is an elegant nod to apple-picking season. These new Apple Cider Caramels ($16.95) are a limited-edition treat.
Georgetown Cupcakes has a September special that we anxiously await each year: caramel apple cupcakes ($36 for a dozen).
2. Pumpkin
Pumpkin marshmallows pair perfectly with the fall. These adorable ones ($10.95) from Williams-Sonoma seem ideal for a post-pumpkin picking adventure. They're also perfectly-sized to top cookies or cupcakes.
Pumpkin cheesecake – two of our favorite words, no matter the season. This version from the Cake Bake Shop ($89.95) features pumpkin pie spices in a graham cracker crust, speckled with bits of crystallized ginger. The topping is marshmallow sour cream dusted with nutmeg. Say no more.
Georgetown Cupcakes has Pumpkin Spice and Pumpkin Cheesecake cupcakes as part of their special offerings in the month of October ($36 for a dozen).
Personally, we're going all in with this five-layer pumpkin spice cake shaped like . . . a pumpkin ($189.95).
3. Caramel
Caramel is already a flavor we strongly associate with the autumn. So what could be better than to level up with pumpkin-flavored caramels ($16.95). Or pumpkin paws ($34.95), made with a caramel and almond center and coated in Guittard milk chocolate.
Austin Cake Balls' salted caramel flavored treats have the perfect autumnal vibe ($32.95 for a dozen).
Continuing the theme of pumpkin and caramel, we love the look of this pumpkin caramel cake from We Take the Cake ($69.95). Or this 4-layer one($65) from Neiman Marcus. Seems only fair to get both.
Then there's the Cake Bake Shop's Southern Style Caramel Cake is straight-up caramel ($105 for a 6-inch cake), and it has 6 layers. The shop describes it as "like a delicious pile of pancakes with a crunch on the outside and soft on the inside." Yes, please.
4. Maple
Watch your back, pumpkin. Maple is on the come-up when it comes to the most popular autumn flavor showing up in limited-edition foods of all kinds.
This maple pecan brittle ($19.99) is delicious on its own, or crumbled over ice cream. Or both.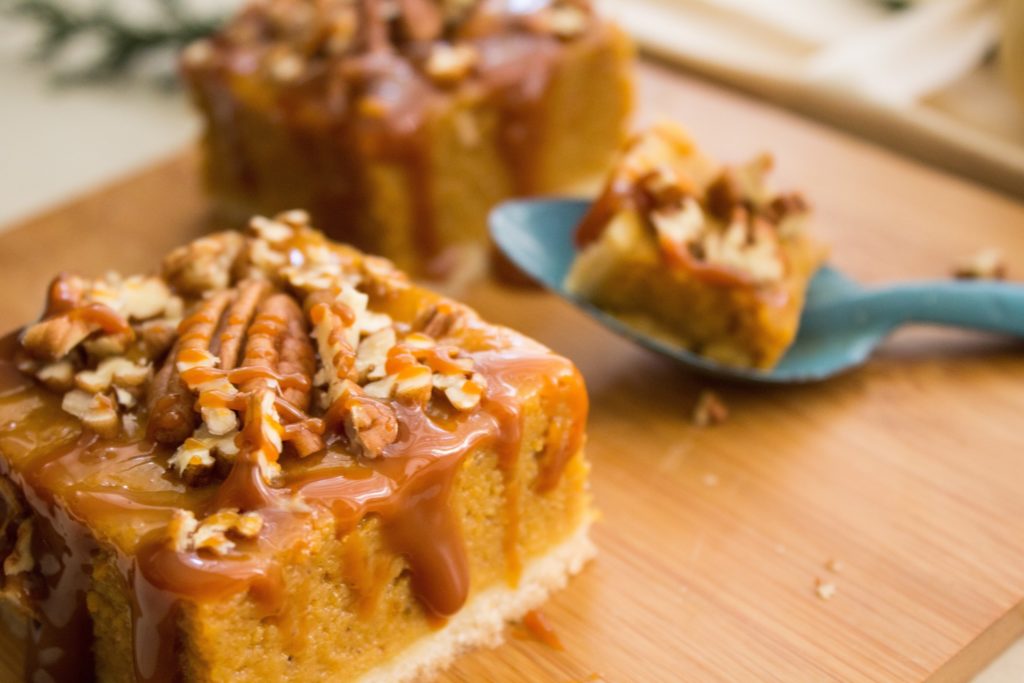 We Take the Cake bakery is offering a pumpkin maple cinnamon Bundt cake that checks all the important autumn boxes.
For a refined take on maple, consider these maple scones ($54.95 for six) topped with maple-brown sugar glaze from James Beard award winning bakery Bakeshop PDX.
And if what you seek is a totally over-the-top dessert that combines all of the above flavors, there's only one answer: a PieCaken. "Pecan pie on the bottom, pumpkin pie in the middle, spice cake on top, layered with cinnamon buttercream and topped with apple pie filling." An autumn orgy of flavor, to be sure. Just remember to wear sweatpants to dinner the day you serve it.
5. Chocolate
It's always a good time for chocolate. These foil-wrapped chocolate autumn leaves ($18.95) will do the trick straight through Thanksgiving.
Godiva Pumpkin Spice Truffles are available in-store only, and they're worth a trip.
6. Candy Corn
Candy corn brownies ($39.95) sound like the autumn dessert of our dreams. These wedge-shaped chocolate brownies created by Ambler FitzSimons of Blissful Brownies are topped with a chocolate shell and a crunchy sugar crust.
We also love this option for gourmet autumn desserts. A candy corn cake ($69.95) that looks like a simple buttercream cake on the outside, but has an autumnal surprise once you slice it. "Yellow and orange velvet cake with frosting made of buttercream with candy corn extract," to be exact. Nice wow factor there.
best luxury gourmet autumn sweet treats online this year
That's it! Our top picks for gourmet autumn desserts to purchase, so that you can enjoy your guests and the fall weather without all the fuss. Have a great autumn, dear reader.